Women's Month: Durban Lady Who Was Bullied As Child Starts Organisation to Help Young Girls Use Their Voices
A young lady from Durban who was physically bullied at primary school wants to help young girls use their voices
Thobeka Khubisa started her organisation to create a safe space for women and adolescent females to dialogue about topics such as gender and sexuality
The PhD candidate also partners with other companies to provide care packs and basic toiletries to needy girls
New feature: Check out news exactly for YOU ➡️ find "Recommended for you" block and enjoy!
A young woman residing in Newlands East in Durban has used her experience of being bullied as a child to start an organisation to help young women and girls use their voices to speak about issues that affect them.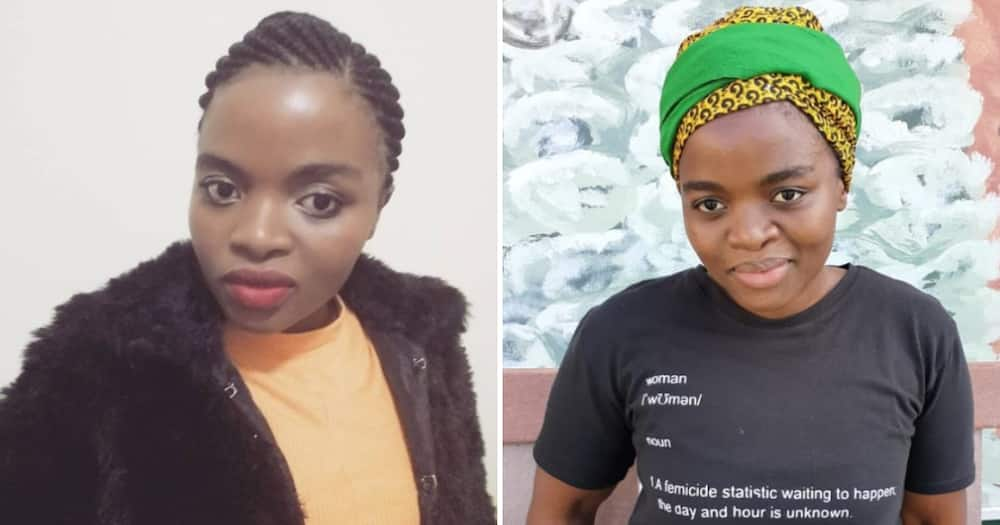 Her non-profit company, the Thobeka Khubisa Foundation also provides basic hygiene products to young women who cannot afford toiletries.
Speaking to Briefly News, Thobeka Khubisa reflects on her organisation and what led her to start it, her future aspirations, and why she thinks it's important to empower young women.
The Durban-born woman was physically bullied at school
Thobeka, who is currently a PhD candidate in Religion and Transformation at the University of KwaZulu-Natal (UKZN) explains that when she was very young, she was mercilessly bullied, which led to her becoming an introvert:
"When I was in primary school, in Grade 2 and 3, I was bullied continuously by a much older boy. He and I travelled in the same lift club. Even when he was in high school, whenever he saw me, he would bully me physically.
"The main reason [for the bullying] was that I used to talk back at him. I wasn't aware, but as I grew older, I went from being an outspoken little girl to a shy adolescent with very little self-confidence, and one who feared her own voice."
The young woman explains that being bullied at school had a significant impact on the person she became, and even now, she is still dealing with the trauma that was caused by the experience:
"Validating the importance of my voice and the need to own it is still one of the biggest challenges I continue to navigate as a young woman."
The experiences the 29-year-old had as a child then led to her starting the Thobeka Khubisa Foundation in 2019, with the non-profit company officially registering in 2021:
"The beneficiaries of my organisation are adolescent girls and young women from marginalised communities in Durban.
"We create safe spaces for them to dialogue on issues relating to gender, sexuality, reproductive health, love, consent, gender-based violence, HIV and AIDS, and more. This enables them to realise the importance of their voices, particularly on issues that affect them."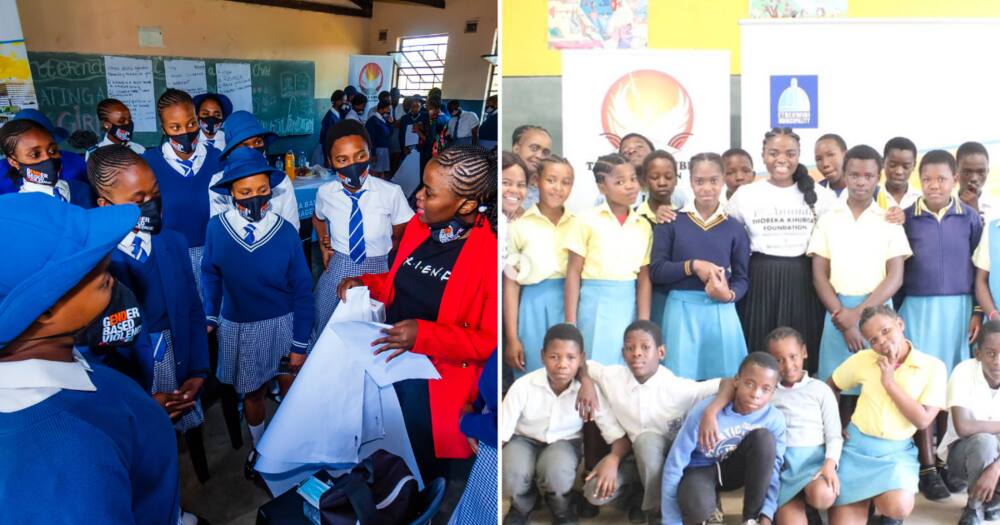 Thobeka explains that the organisation has partnerships with other institutions and companies that help them reach a wider audience.
The foundation also provides toiletries to young women from under-resourced households:
"We receive hygiene packs from Spar which we distribute as goodie bags during our dialogues. The goodie bags consist of sanitary pads, bath soap, body lotion, a face cloth, a toothbrush, and toothpaste.
"This ensures that even girls who would have been otherwise too ashamed to express their need for toiletries have this need addressed."
The aspiring academic explains that while she grew up in a traditionally Christian household, in finding her voice, she is also growing, unlearning, and adapting her perspectives and how she views the world.
Through her advocacy, Thobeka is a finalist in the 10th annual Fabulous Woman Awards, in the 'Sta-Sof-Fro Fabulous Woman Empowerment' category. These awards recognise amazing ladies who are making a difference in their communities.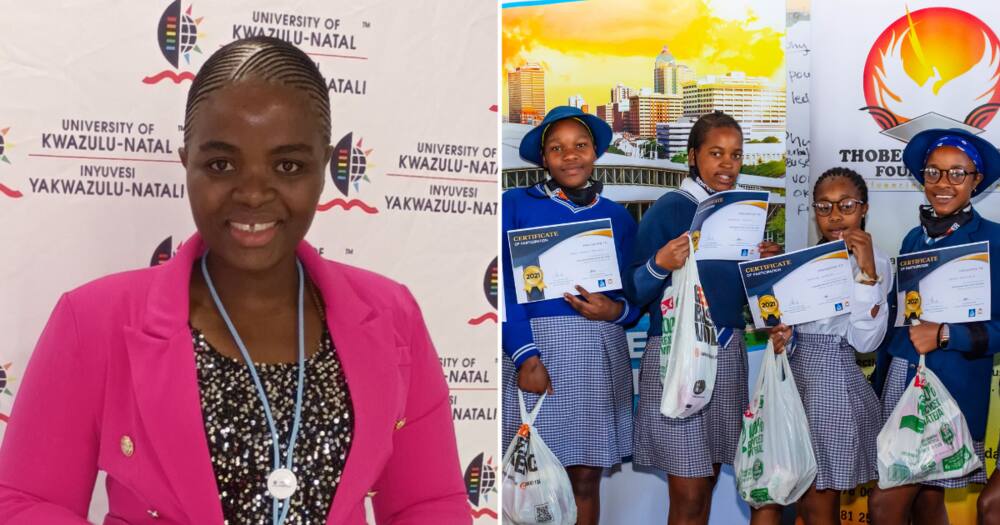 The woman hopes to grow her organisation and reach more young ladies in Durban and under-resourced communities around KwaZulu-Natal.
She is passionate about helping young ladies, noting that women often lose their voices in adolescence and conform to normative societal expectations around femininity:
"Adolescence is a critical time in girls' lives. HIV and pregnancy incidences in South Africa in particular, indicate the importance of focusing our attention on girls and young women."
This smart young lady is a typical example of taking a traumatic event and turning it on its head with the aim of helping others. Thobeka is a real inspiration.
Selfless community members sew reusable sanitary pads for young girls in need to help keep them in school
In a similar story by Briefly News, a community group in rural Zimbabwe is making reusable sanitary towels so that girls do not skip school.
The Chiedza Community Welfare Trust noticed how many schoolgirls were missing school because of their period and needed to do something. They sit and sew reusable pads to help those in need stay in school, a right young women shouldn't have to fight for like this.
New feature: check out news exactly for YOU ➡️ find "Recommended for you" block and enjoy!
Source: Briefly News