TikTok Video Shows Child Rescued From Horrible Living Conditions, South Africans Speechless
A child was rescued from terrible living conditions by a human rights non-profit organisation
Unchain our Children shared a video of the house, which was dirty and unsafe beyond comprehension
Netizens bawled and asked for the dog, who was in one of the rooms in the footage, to be saved
Tebogo Mokwena, a Briefly News journalist in Johannesburg, South Africa, covered service delivery issues and protests at Daily Sun and Vutivi News for seven years.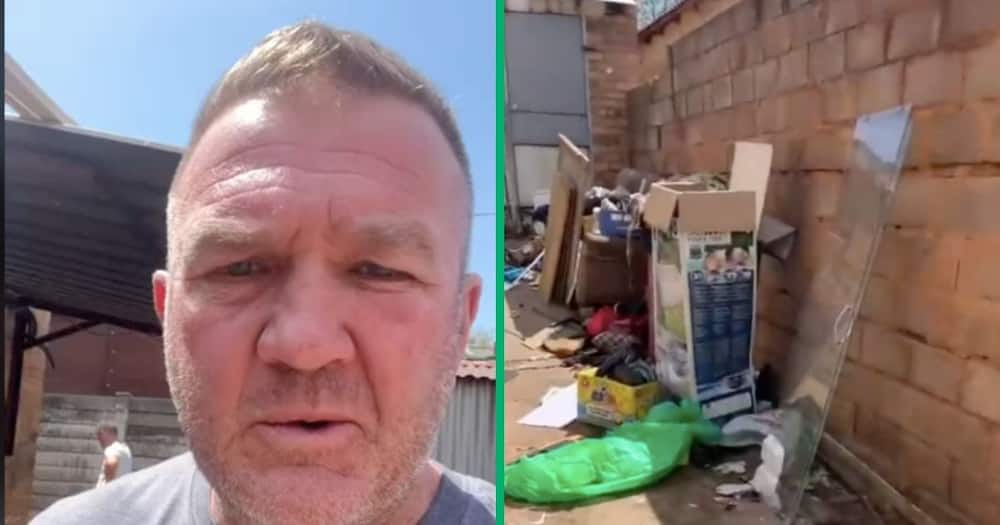 Human rights organisation Unchain Our Children rescued a child from a hazardous home that put the child's life in danger. The organisation posted a video of the house in deplorable conditions. Netizens' hearts were broken at the clip, and they cried that the child had to be raised in such conditions and called for the rescuer to save the dog.
Child saved from horrible conditions
@unchainourchildren posted their video on TikTok. In the clip, the narrator navigates through the interior and exterior of the house. The home looks in terrible shape, with rubbish and dirt everywhere. The man says that the South African Police Services accompany him.
The inhabitants of the house, who are allegedly drug users, caused the social worker in charge of the case to flee for her safety. The man then goes inside the house and shows how filthy and unhygienic the place is, with clothes and dirt everywhere. A dog is sitting on the floor of one of the rooms. Watch the video here:
Mzansi's heart was torn apart
South Africans cried at the state of the home and were relieved that the child living in the house was removed. They also pleaded for the dog to be removed.
Mrsbxoxo said:
"This is so heartbreaking. Please get an animal rescue in to take the doggy. They also indeed good homes and love."
Teresa Kriel remarked:
"You can be poor but still be clean. This is terrible."
User2112155233307 shared:
"I see this very often in my job as well. Unfortunately, many children must live in similar situations because there is no home to place them."
Zambi was thankful.
"Thank you for helping the child. You are human angels! What about the dog?"
V revealed:
"We have the same problem with our neighbours. Mother and son, 19 years old, don't work and use drugs. The 13-year-old gets exposed to everything."
Domestic worker saves child from drowning
In a related event, Briefly News wrote that a domestic worker who could not swim saved her employer's son from drowning.
In the video, the TikTokker explains that this happened in 2015, and his helper threw herself into the pool to save his son after he jumped in the water. Netizens praised her heroic efforts despite her inability to swim and blessed her for her selfless act.
Source: Briefly News