Vladimir Putin to Host Kim Jong Un for Arms Talks As Russia Turns to North Korea for Military Support
Russia and North Korea are causing controversy as the countries explore strengthening military ties
Kim Jong Un is set to make a rare visit to Russia to discuss a weapons deal with Vladimir Putin
The White House is monitoring these developments closely and calls have gone out for sanctions if arms negotiations proceed
MOSCOW - Russia's war in Ukraine has spurred the Eastern European country to look for allies in the most unanticipated places.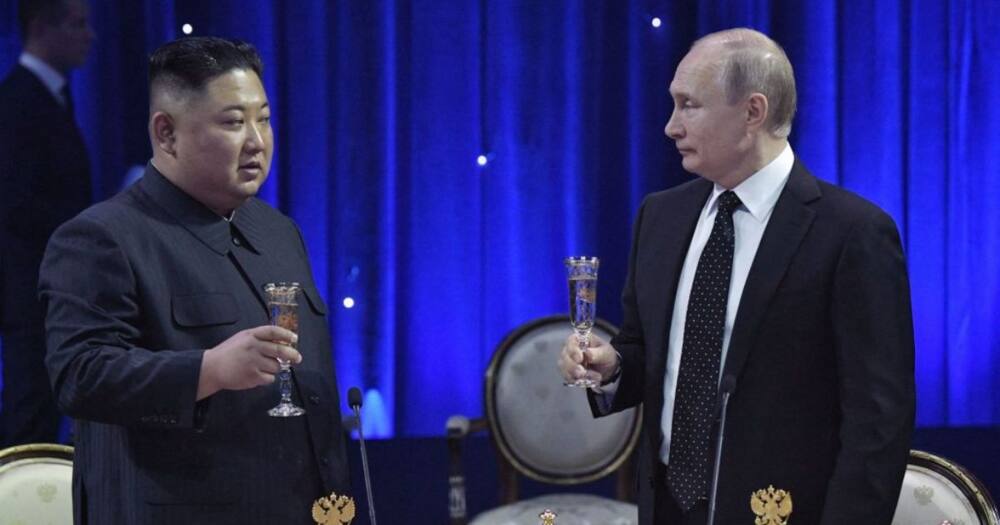 North Korea's supreme leader, Kim Jong Un, is set to make a rare voyage from Pyongyang to Vladivostok, Russia, to meet President Vladimir Putin.
The purpose of the visit is to discuss the possibility of North Korea supplying Moscow with weapons to continue its highly criticised war, SABC News reported.
Russia wants weapons from North Korea
Russia is seeking to strengthen military ties with North Korea and is offering a quid pro quo in exchange for support.
If Kim agrees to send artillery shells and antitank missiles to Russia, Moscow will graciously bestow advanced technology for satellites and nuclear-power submarines on North Korea.
US sounds alarm on Russia-North Korea arms negotiations
The likelihood of a strengthened relationship between the two nations has set alarm bells ringing, particularly for the United States of America.
Before the news of Kim's trip to Russia broke, the White House revealed that it had information that arms negotiations between the neighbouring countries had reached an advanced stage, BBC reported.
US National Security Council spokesman John Kirby warned Washington to take action against the increased cooperation between Russia and North Korea, calling for sanctions to be imposed if weapons are exchanged.
Lady R report rubbishes SA-Russia arms deal
In another story, Briefly News reported that the investigation into allegations that South Africa supplied Russia with weapons was finally concluded. President Cyril Ramaphosa received the Lady R report on Friday afternoon, 4 August.
Much of the report was deemed confidential and only for Ramaphosa's eyes due to the sensitive nature of the information it contained. However, sources in the security cluster revealed the report's main findings to City Press.
An independent three-member panel led by retired judge Phineas Mojapelo found that a South African shipment of weapons and ammunition intended for Russia was not loaded onto the Lady R cargo vessel.
Source: Briefly News