New! A Love to Die For Teasers for May 2021: Who is the real killer?
Do you enjoy watching romantic series? If so, A Love to Die For is a television drama series for you. The new drama show premieres on Wednesday, 12th of May, 2021, and guess what? The twists and turns of events in the series are worth watching. If you have ever watched a romantic soap opera, you will soon find out that this show is one of a kind. Check out these A Love to Die For teasers to have a sneak peek into what to expect this month.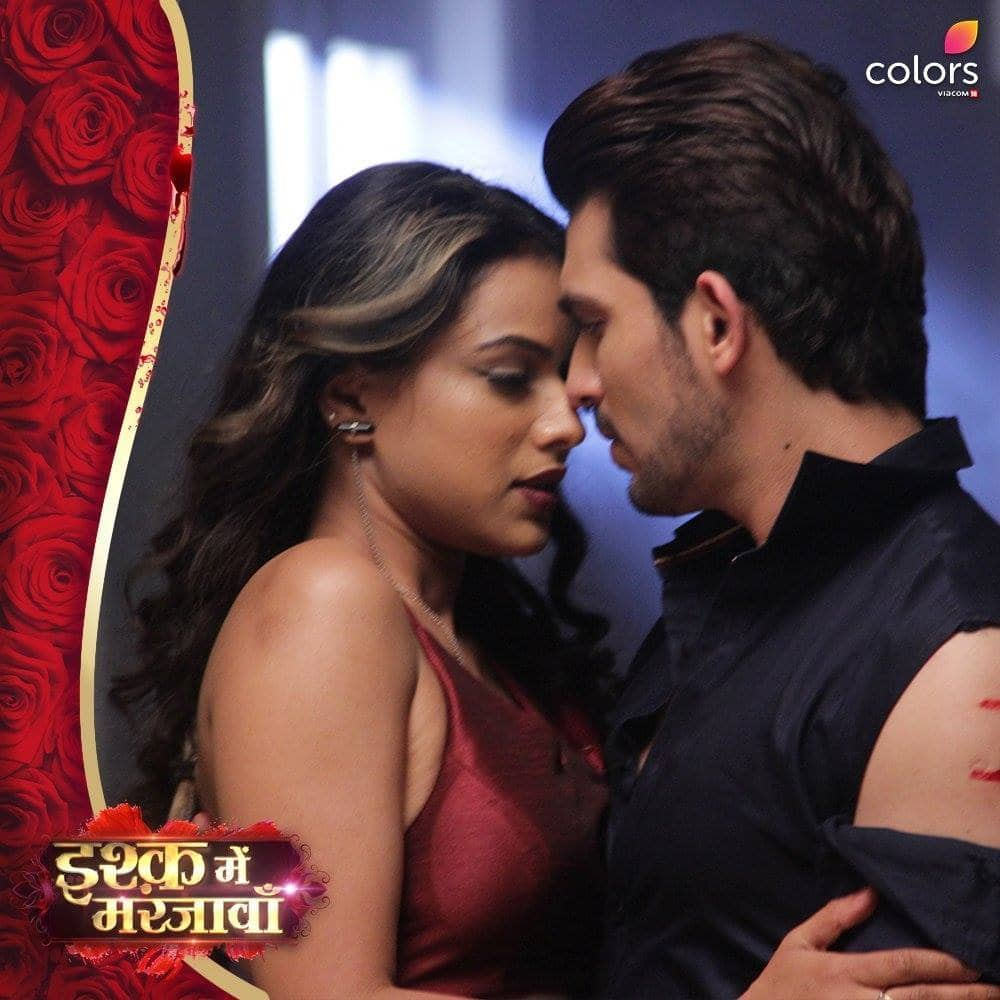 Airing on Glow TV, A Love to Die For Indian series is a new romantic thriller that replaces Promised Love. The drama plot is about a young woman, Aarohi, who meets the man of her dreams and settles with him. After getting married, she discovers that she is amidst manipulative people, and in the process, they frame her for a series of murders. How will she get off the mess?
A Love to Die For teasers for May 2021
Deep Raj Singh and Aarohi fall in love, and Deep's mother decides to visit Aarohi's family with a marriage proposal. Without finding out whether she is interested in marrying the business tycoon, Aaorhi's family consents, complicating things for her. Will she play along? This month's A Love to Die For Glow TV episodes explain more on this.
Episode 1 - Wednesday, 12th of May, 2021
Aarohi experiences a positive transformation after meeting Deep Raj Singh, a rich and handsome man whom she unintentionally spills her food on. In the meantime, the police signals that a female serial killer is stalking the city.
Episode 2
Aarohi's sister-in-law, Riddhi, is super joyous after realising that Deep Raj Singh, the business tycoon, is around to visit Aarohi. She ensures that she gets into the car.
Episode 3 - Thursday, 13th of May, 2021
Inspector Lakshya traces a series of leads on the murder case, leading to Shimla's biggest ceremony. Aarohi meets Deep Raj Singh at the ceremony accidentally.
Episode 4
Aarohi is astonished when Deep's mother comes to her house holding a marriage proposal. As soon as her family consents to the marriage without seeking her opinion, she feels helpless.
Episode 5 - Friday, 14th of May, 2021
Aarohi visits Deep at home to inform him that she does not want to honour the marriage proposal again.
Episode 6
Aarohi meets Vishal, her boyfriend, and Deep gets to know of it. Unfortunately, it hinders him from keeping his promise to discontinue the wedding.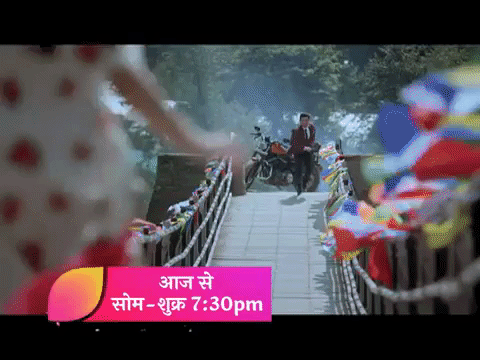 Episode 7 - Monday, 17th of May, 2021
After interrogating Aarohi about the relationship between her and Vishal, Deep requests her to leave town with Vishal and never show up again.
Episode 8
Deep stands by Aarohi after Vishal fails to meet her, thereby making her suspect that he knew Vishal would not possibly show up again.
Episode 9 - Tuesday, 18th of May, 2021
Lakshya discovers that the only call made to Vishal's hotel room was from Aarohi.
Episode 10
Aarohi and Deep meet so she could return his engagement ring, which he declines to take back. After departure, the police stop Aarohi and ask some questions concerning Vishal.
Episode 11 - Wednesday, 19th of May, 2021
Aarohi's disappearance gets the wedding guests worried, and Deep refuses to give up on waiting for her. Aarohi sneaks out of the police custody and shows up at her wedding.
Episode 12
Lakshya gets to know that the real killer has been found. Who could the person be?
Episode 13 - Thursday, 20th of May, 2021
Tara proposes taking Aarohi's life, but Deep does not support this idea. Later, Tara creeps into Aarohi's room at midnight with a knife in her hand.
Episode 14
Tara is furious at Deep and challenges him for giving her 'look-a-like' more attention than she got.
Episode 15 - Friday, 21st of May, 2021
As Aarohi prepares a cup of tea for Deep, Tara chooses to mess with her. However, she ends up almost being caught.
Episode 16
Aarohi discovers a beautiful bracelet lying on her bed, and she interrogates Deep over it. Deep claims that it is a gift to her. This incident infuriates Tara, the owner of the bracelet, and she attempts to kill Aarohi!
Episode 17 - Monday, 24th of May, 2021
Tara and Deep remember their past and how their love story began.
Episode 18
Deep and Aarohi go for a post-wedding photoshoot and also have some ice cream. Deep does these to make Aarohi fall madly in love with him.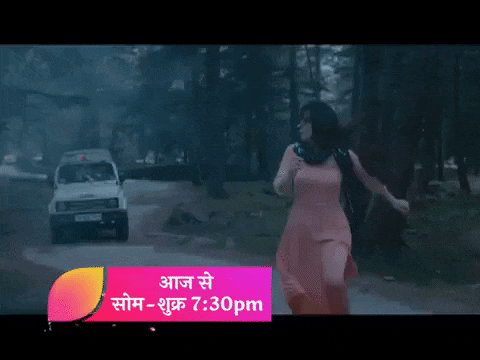 Episode 19 - Tuesday, 25th of May, 2021
Aarohi notices a mysterious shadow in a woman's shape while searching for Deep. Could it be that Aarohi is about to catch Tara, or could it be another person?
Episode 20
Tara's jealousy becomes uncontrollable because she perceives Deep does not give her enough attention. Additionally, he takes Aarohi on their honeymoon, and this further gets Tara bitter.
Episode 21 - Wednesday, 26th of May, 2021
Tara and Deep's plan continues as Deep takes Aarohi along on their honeymoon. Meanwhile, Tara visits Aarohi's family in the form of Aarohi and starts insulting everyone.
Episode 22
The family prepares for Karva Chauth while Deep intends to spend his time with Tara and Aarohi is locked inside a room.
Episode 23 - Thursday, 27th of May, 2021
Deep comes over to Aarohi and delivers her from being locked in a room. In the process, he discovers that her strength is not being broken by the experience. The family asks him about the events.
Episode 24
Tara sights a man cheating on his girlfriend and resolves to track him. Could she be up to something?
Episode 25 - Friday, 28th of May, 2021
Deep is troubled concerning Tara, while Aarohi admits how deeply in love she is with Deep.
Episode 26
Deep and his family have a massive misunderstanding, and he commands Aarohi to get inside her room. Aarohi manages to leave to assist the family with their problems. What secrets will open up to her?
Episode 27 - Monday, 31st of May, 2021
Deep and Aarohi visit Kasol for their honeymoon. While there, Lakshya surprisingly spots them at the same hotel that he came to check out for a past murder.
Episode 28
Tara trails her target, except that things do not go well for her. Lakshya finds a link to Deep in his murder case.
Tara
Tara is much interested in Deep, but she has Aarohi to deal with. Although she considers killing her, Deep does not want it. Eventually, Tara decides to take the law into her hands by visiting Aarohi's room at midnight with a knife. As Aarohi innocently prepares a cup of tea for Deep, Tara considers messing with her. Will she succeed in her mission, or will she be caught?
Aarohi
Meeting Deep Raj Singh brings a complete change to Aarohi's life. Now that both have strings of attachment, Deep's mother decides to help her son by proposing marriage to Aarohi before her family members. While her consent is yet to be sought, everyone in the family seems interested and says yes. After meeting her boyfriend, Vishal, again, who will she settle for eventually?
From the above A Love to Die For teasers, it is evident that the show is starting on an interesting note with an assurance of several entertainment doses. What will inspector Lakshya do after finding a link to Deep in his murder case? Do not miss the show as the premiere episodes broadcast every weekday on Glow TV at 18h00 and 18h30.
READ ALSO: Cost of Love Teasers for June 2021: Will Shayana's quirky plan work?
In June 2021 teasers of Cost of Love, Briefly.co.za shares how Ahaan gets into trouble because he fell in love with a woman that a dangerous man also loves. After running away with her, Ahaan lands in his enemy's traps. Who will save him? Get details from the post.
Source: Briefly News