Timothy Liljegren age, family, position, contract, stats, salary, worth
Ice hockey is an exciting game that some play for fun, but a few professionals make a living out of it. One of such people is Timothy Liljegren, a famous Swedish professional ice hockey defenceman. He currently plays with the Toronto Maple Leafs of the National Hockey League (NHL).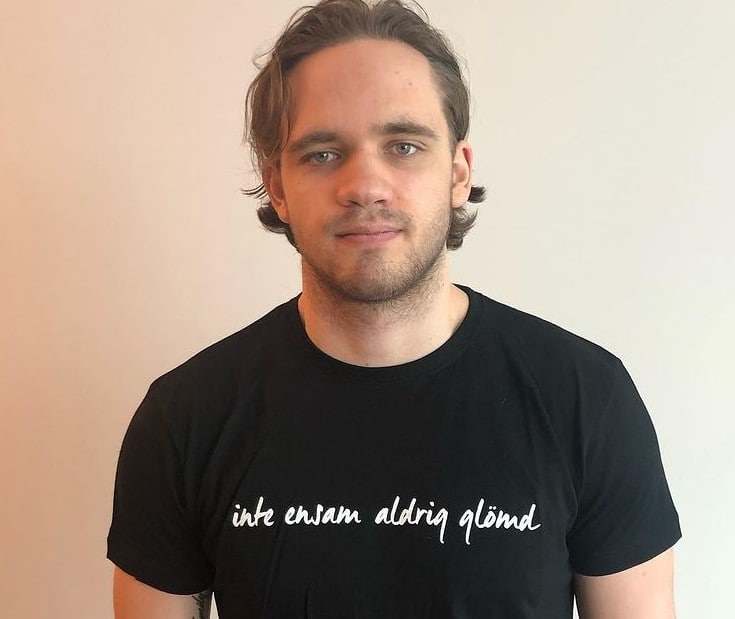 Timothy Liljegren is an admired sportsman in Sweden for his amazing skills in ice skating. While most know him for his tact, only a few know his life story. Here are exciting details of Timothy's life.
Timothy Liljegren profile
Full name: Timothy Winston Liljegren
Date of birth: 30th April 1999
Place of birth: Kristianstad, Scania, Sweden
Zodiac sign: Taurus
Nationality: Swedish- American
Instagram: @timothyliljegren
Twitter: @timmeliljegren
Occupation: professional ice hockey
Roster type: Minors
Shoot: Right
Timothy Liljegren position: Defence
Timothy Liljegren biography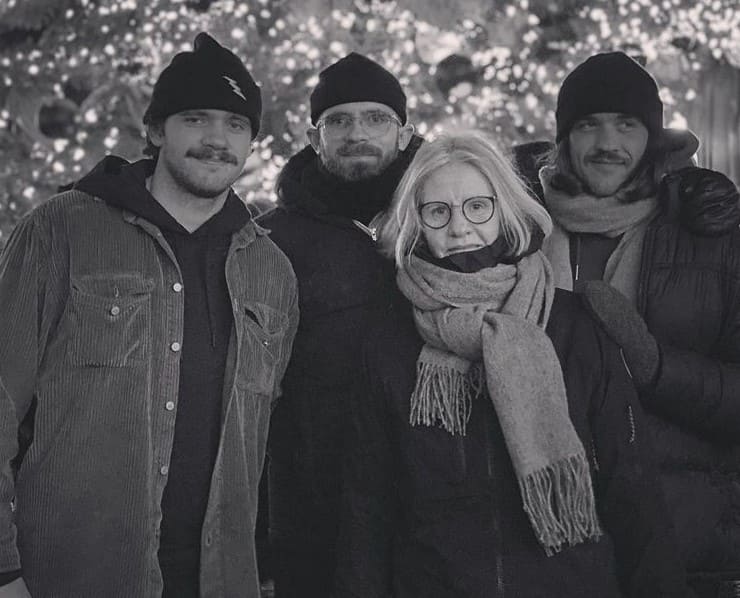 Winston grew up where he was born, Kristianstad. However, together with his mother and two older brothers, the player moved to Ängelholm when he was 14 years old to pursue his hockey career at Rögle BK. The young ice hockey player holds American citizenship because his father is from New Jersey.
How old is Timothy Liljegren? Timothy Liljegren age is 22 years in 2021. How tall is Timothy Liljegren? According to Timothy Liljegren Dobber profile, the talented sportsman is 6'0" (183 cm) tall and weighs about 192 lbs (87 kilograms). His physique, combined with his speed and strong puck handling skills, make him an excellent player.
Career
When was Timothy Liljegren drafted? The strong-skating defenseman with multi-category two-way upside made his first appearance in Swedish Hockey League on 3rd December 2015 when he was playing with Rögle BK during the 2015–16 Swedish Hockey League (SHL) season. He was chosen in the first round, 17th overall, by the Toronto Maple Leafs in the 2017 NHL Entry Draft on 23rd June 2017.
He then signed a three-year, entry-level Timothy Liljegren contract with Toronto Maple Leafs, which was worth $925,000 annually at the NHL level or $70,000 annually in the AHL, on 12th July 2017. The deal included player bonuses worth a maximum of $400,000.
Timothy Liljegren scouting report shows that he was assigned to the Toronto Marlies, Maple Leafs' American Hockey League (AHL) affiliate, for their 2017–18 season. Wilson was the youngest defenceman in the AHL in his rookie season. He first appeared in NHL in the game between Maple Leafs and Chicago Blackhawks, which took place on 18th January 2020.
Timothy Liljegren rookie card
Timothy Liljegren rookie hockey cards include:
2020-21 Upper Deck - [Base] - UD Exclusives #248- Timothy Liljegren Young Guns#/100
2020-21 Upper Deck Synergy - [Base] - Purple #106 Rookie Auto
2020-21 Upper Deck - [Base] - Speckled Rainbow #248
2020-21 Upper Deck Synergy - [Base] #106
2020-21 Upper Deck MVP - [Base] - Super Script #243
2020-21 Upper Deck MVP - [Base] #243
2020-21 Upper Deck MVP - [Base] - Green Script #243
2020-21 Upper Deck MVP - [Base] - Silver Script #243
Career statistics
Timothy played one game for Newfoundland Growlers during the 2018–19 season. His career statistics for the regular season are as follows in order of team, season, league, games played, goals, and points.
Rögle BK
2015–16 (J20): 29- 7- 22
2015–16 (SHL): 19- 1- 5
2016–17 (J20): 12- 5- 7
2016–17 (SHL): 19- 1- 5
Timrå IK
Toronto Marlies
2017–18 (AHL): 44- 1- 17
2018–19 (AHL): 43- 3- 15
2019–20 (AHL): 40- 5- 30
Toronto Maple Leafs
Timothy has played a total of 38 SHL games and 11 NHL games, scoring 2 goals during the SHL matches. He has represented Sweden in the following events:
2018: World Junior Championships
2017: IIHF World Junior Championship
2016: IIHF World U18 Championship
2016: Hlinka Gretzky Cup
2015: World U17 Hockey Challenge
Timothy has received the following awards and honours:
2018: Calder Cup (Toronto Marlies)
2020: All-Star Game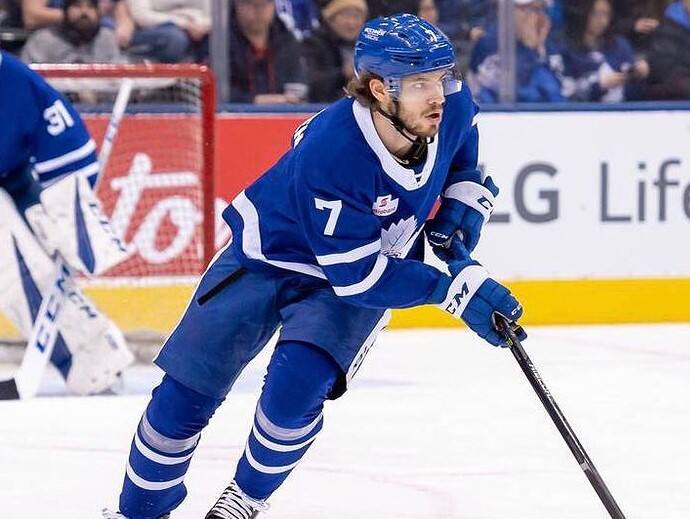 Timothy Liljegren news indicates that he was recently assigned to AHL Toronto. His Cap Hit is $863,333, and his estimated career earnings, including signing bonuses but not performance bonuses, is $835,698. His net worth is estimated to be around $1–3 million.
Timothy Liljegren may be only 22 years ago, but he has made a great name for himself. His career is promising, and he has enough time to become the best that he can be. We wish him all the best.
READ ALSO: Justin Holl wife, measurements, position, stats, salary, worth
Briefly.co.za published Justin Holl life story.
Justin is a renowned American professional ice hockey defenseman currently playing for the Toronto Maple Leafs of the National Hockey League (NHL). Read on for more details.
Source: Briefly.co.za