Braden Schneider age, family, team, stats, salary, worth
Are you a sports enthusiast, especially hockey? If so, then you must have come across a player by the name of Braden Schneider. What team does Braden Schneider play for? Braden is a Canadian junior ice hockey defenceman for the Brandon Wheat Kings of the Western Hockey League (WHL). He has been a great pillar to the team, and his defensive skills are unmatched. This article focuses more on his life, family, salary, stats, and much more.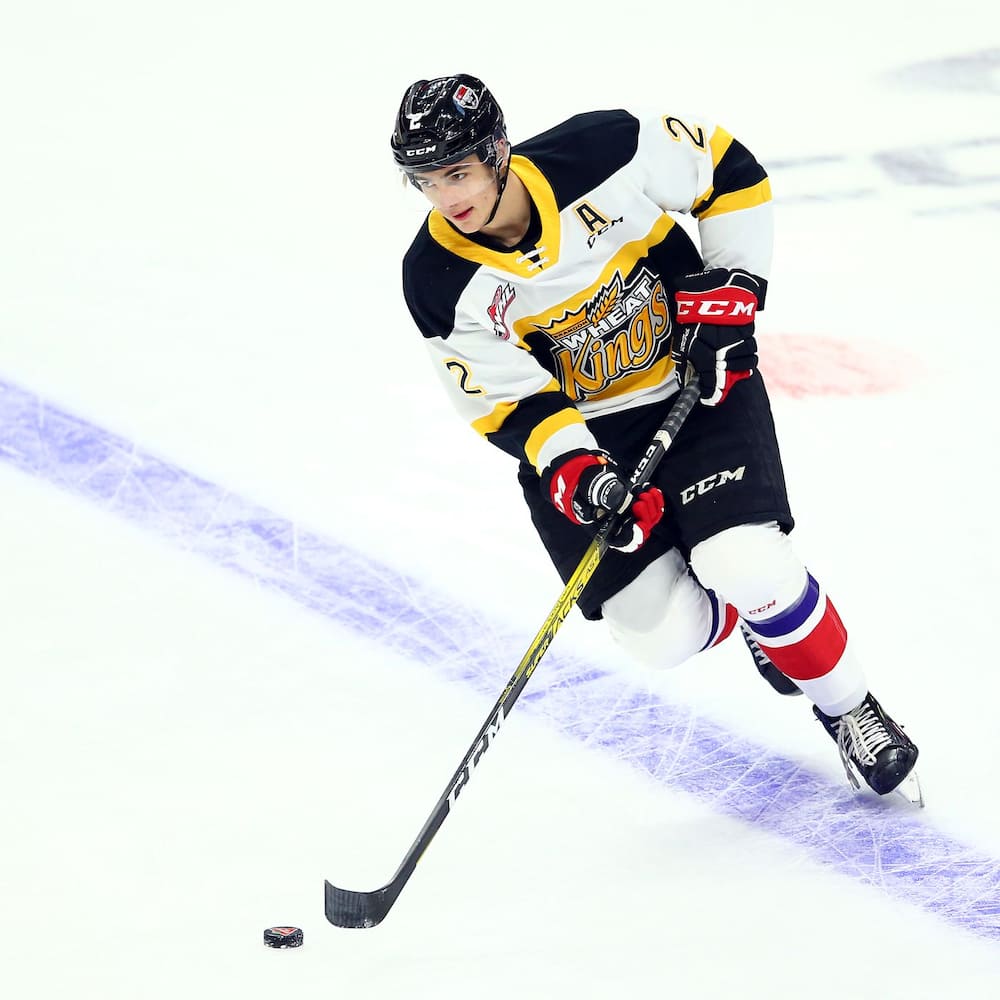 Braden Schneider is well known for his extensive body that compliments his role as the defenseman. How old is Braden Schneider? He was born on September 20, 2001, in Prince Albert, Saskatchewan. He is regarded as one of the most senior players to be first-year draft-eligible in 2020. His big physics gives him a competitive edge. His positioning and transition defence are reportedly top-of-the-line, with his gap control touted highly and his defensive mechanism using his stick and body well-regarded.
Braden Schneider profile
Name: Braden Schneider
Date of birth: September 20, 2001
Braden Schneider position: Defence
Braden Schneider age: 19
Braden Schneider height: 187 cm / 6'2"
Place of birth: Prince Albert, SK, CAN
Weight: 95 kg / 209 lbs
Nation: Canada
Profession: Hockey player
Playing career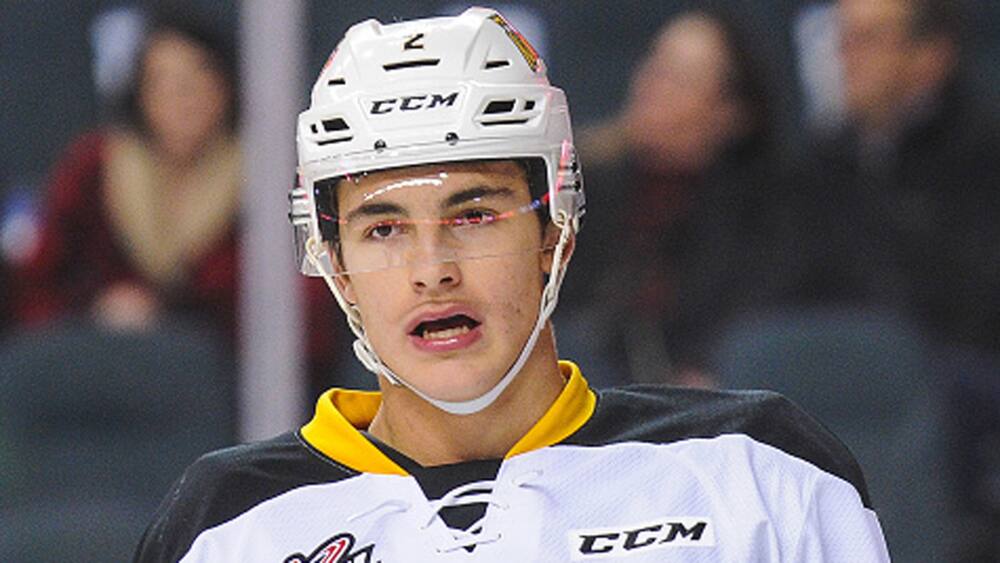 He finished his 2019-20 season for the Brandon Wheat Kings with 35 assists and 42 points. Due to the COVID-19 pandemic causing the league to be on hold, he began to play in 2021 with the Hartford Wolf Pack, American Hockey League (AHL) partner. He made his professional debut with the Wolf Pack, totalling two appearances for one assist until February 13, 2021, when he returned to junior. What number is Braden Schneider? He is New York Rangers 19th Overall.
Braden Schneider scouting report
The hockey defence had a strong season with seven goals and 35 assists for 42 points in 60 games for the Brandon Wheat Kings. He is an alternate captain to the team and is also considered a leader. Below is his scouting report on skating, defensive game, offensive game, and projection and comparison.
Skating
He is competent in skating, enabling him to play a solid 200-foot game. Also, he is excellent in agility and edgework, a smooth stride, and generates speed and acceleration in both directions. His skating prowess enables him to win battles along the boards and effectively clear the net's front.
Offensive game
Braden combines his strong skating with practical puckhandling ability. He can make plays with the puck in the neutral zone and skate the puck out of danger and avoid forecheckers to start the transition game.
Schneider is also effective when sneaking in and setting up at the top of the faceoff circle and letting go of a wrist shot. He uses his agility to walk the line, helping him to open up passing and shooting lanes. He is also able to make a quick dangle to open up a passing lane. He is poised with the puck on his stick and makes intelligent decisions.
Defensive game
His big body and physics allow him to defend well against the rush and the cycle game. His excellent positioning and gap control enable him to play physically, but he cannot get out of position looking for a big hit. Branden is a good defence and an intelligent player who reads the play well and cuts off passing and shooting lanes.
Projection and comparison
Schneider has been excellent in playing big minutes against top lines and contributing on both the power play and the penalty kill. His offensive game may never be elite, but he can be part of the second unit on a WHL power play. His game is reminiscent of Brent Seabrook, but this is a stylistic comparison only and not one based on skills and ability.
Family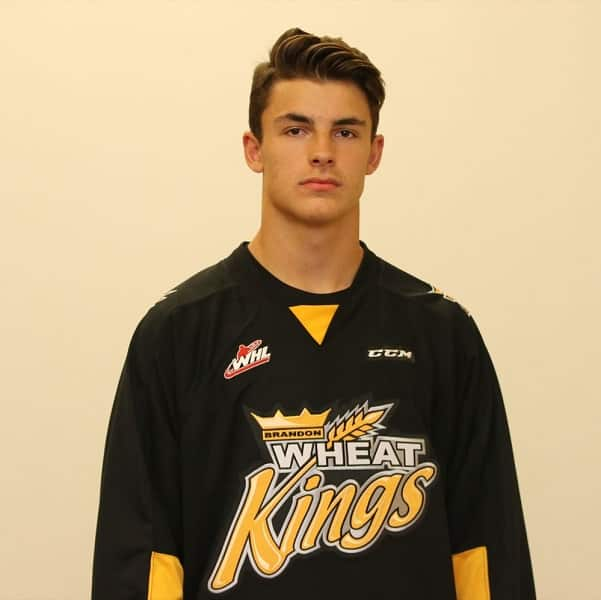 Schneider comes from a well and happy family. He credits his success to his parents and brother, who have stood by him throughout his career. Braden Schneider parents are Mathieu and Carmela. Braden Schneider dad is Mathieu David Schneider, who is an American former professional ice hockey player.
Besides, he congratulates his billet family, Wallin Family, who stay together in Brandon, Manitoba. Braden Schneider brother, Zander Wallin, is his greatest motivation because he has learned how to skate despite being born with cerebral palsy.
Where is Schneider ranked?
His ranking varies from service to service, and it seems to hinge on what you think of his offensive upside primarily. If he can put together a solid offensive game, he stands as an excellent defenseman potential player. Besides, he may settle in as a stay-at-home defensive expert, which can still be a good option, but it is tough to justify spending a pick on the upper portions of the first round.
Net worth
Being a professional hockey player, he has managed to amass vast wealth. At his age, he is guesstimated to be worth between $1-5 million. His total salary is $925,000.
Braden Schneider stats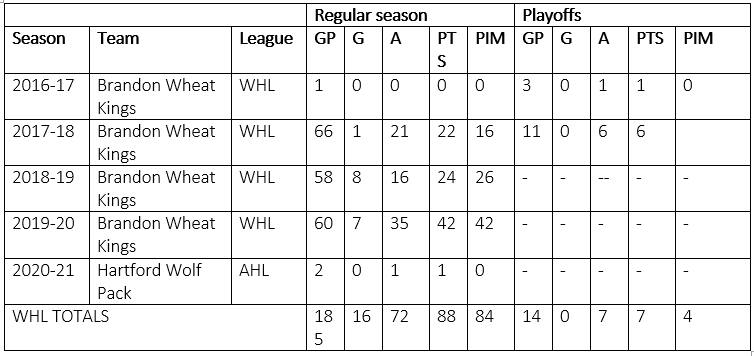 Braden Schneider knows precisely when to switch between defence and offence and skate with confidence. He takes advantage of his sturdy frame, quick thinking, and long reach to ensure he delivers his best. All these aspects and much more make it understandable why Schneider is viewed as a legitimate first-round candidate.
READ ALSO: Leonard Zhakata age, wife, all songs, mp3 download, house
Briefly.co.za reported about the bio of Leonard Zhakata. Who is Leonard Zhakata? He is one of the names that pop up when you mention Zimbabwe's collection of lyrical prowess and veteran musicians.
Why is he popular? His music feeds the souls of most individuals, which might explain his dominance in the country's music industry throughout the years. How old is he? What are his songs? Get this and much more in this article.
Source: Briefly News