President Cyril Ramaphosa Signs Cybercrimes Act Into Law, Beware What You Send Online
- South African president Cyril Ramaphosa has just signed the Cybercrimes Act into law that will prevent people from sharing harmful messages online
- The country's president, Ramaphosa, signed off on the new law on Tuesday and it will bar the sharing and sending of harmful messages on online platforms
- Some of the conditions of the act that Ramaphosa just signed include inciting damage to property or violence, threatening people with damage to property or violence and unlawfully containing an intimate image
PAY ATTENTION: Click "See First" under the "Following" tab to see Briefly.co.za News on your News Feed!
South African President Cyril Ramaphosa has signed the Cybercrimes Act into law and that will prohibit people from sending many types of harmful messages. South Africans are now urged to think twice before sending a message on social media applications that are widely used in Mzansi.
The latest media reports suggest that if you don't think before you hit send, you could serve up to 15 years in prison for 'revenge porn' and messages that incite violence.
According to EWN, the new law says that it's a crime to send certain types of harmful WhatsApp message or texts on social media and other online platforms in South Africa. Ramaphosa passed the new law on Tuesday and the Cybercrimes Act defines three types of harmful messages that have been criminalised in the country.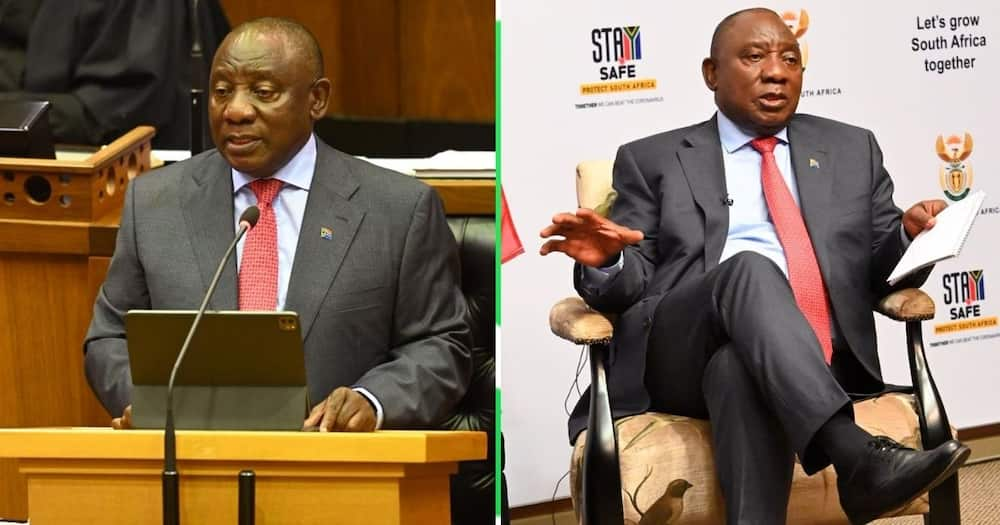 Beware what you share online
These messages relate to a number of offences ranging from inciting damage to property or violence, threatening people with damage to property or violence and unlawfully sharing an intimate image.
It is reported by EWN that the Act also includes offences such as cyber fraud, forgery, extortion and theft of incorporeal property.
Looking at the report carried by Mybroadband, the director and head of data privacy practice at Werksmans Attorneys, Ahmore Burger-Smidt has shared his views on the new law.
PAY ATTENTION: Never miss breaking news – join Briefly News' Telegram channel
Burger-Smidt said, as quoted by Mybroadband:
"President Cyril Ramaphosa has just signed the Cybercrimes Bill, which seeks to bring South Africa's cybersecurity laws in line with the rest of the world, into law. This Bill, which is now an Act of Parliament, creates offences for and criminalises, amongst others, the disclosure of data messages which are harmful.
"This creates a broad ambit for the application of the Cybercrimes Act, which defines "data" as electronic representations of information in any form. It is interesting to note that the Act does not define "cybercrime" but rather creates a number of offences such as those canvassed above."
In addition to the above, the Act outlined a few obligations directed at companies, including network operators, internet service providers and financial institutions.
Ramaphosa also announced that electronic communications service providers and financial institutions must report, "without undue delay and where feasible, cyber offences within 72 hours of becoming aware of them". If they fail to do so, it may lead to a fine of up to R50 000.
Biznews also ran the story on the African National Congress president, saying the country's head of state has signed the Cybercrimes Act into law, aimed at criminalising the sending of certain messages on social media.
Malema on the unemployment rate
Meanwhile, in more legal news, Briefly News reported that Economic Freedom Fighter Julius Malema has pinned the blame on South Africa's high unemployment as a key reason for the high rate of drug use among the youth.
He believes that young people are turning to drugs to escape the harsh realities of life in South Africa such as unemployment and crime.
Malema went further and held Ramaphosa personally responsible for the high drug use in the country. He said that since Ramaphosa took office, unemployment has risen and no progress has been made.
The EFF leader was speaking in Parliament on Wednesday during the debate on the vote on the presidency's budget according to TimesLIVE.
Enjoyed reading our story? Download BRIEFLY's news app on Google Play now and stay up-to-date with major South African news!
Source: Briefly.co.za