It is undeniable that Refiloe Maelo Phoolo best known by his showbiz name Cassper Nyovest is one of the greatest hip-hop artist hailing in South Africa. He recently announced about his new album 'Cebisa' and his long list of fans can't wait to purchase a copy. His music career aside, Cassper Nyovest has countlessly opened up about his relationship with his parents. Yet very little is unveiled especially after musician Penny Penny allegedly made claims that he is the successful Cassper Nyovest father.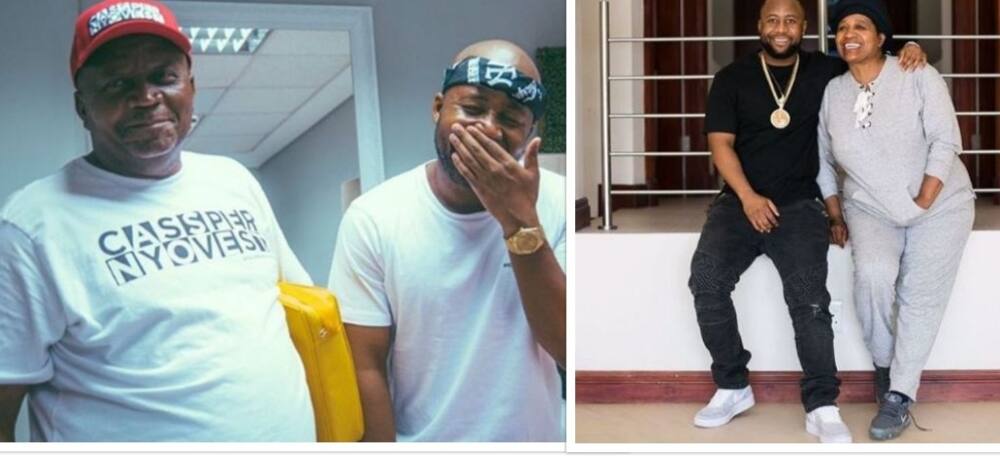 Here we will share with you more about Cassper Nyovest family and the relationship they have. Keep scrolling and be on the know.
Who are Cassper Nyovest biological parents?
Cassper Nyovest father is known as Letsebela Phoolo. Last year, the popular recording artist revealed to his fans that he do respect and love his dad very much after writing him a song Superman Cassper Nyovest. Here is how Cassper Nyovest gave detailed information about his song for dad:
The way I wrote this song, I wrote it as though I am a seven-year-old and I genuinely believe that my dad is superman. I'm not comparing him to Superman, I genuinely believe that my dad is Superman and that's the only thing that makes sense because of how he raised me.
Just like any dad, Cassper Nyovest father was short of words to express his joy and excitement for his son who is now a big star. He was so humbled and very proud of his son. He said;
My son made me so proud, I listened to the song sometime last week, I got some serious goosebumps. I can't explain how excited I was that he wrote a song about me and the fact that he featured my favourite artist on the song made me cry."
Cassper Nyovest father, Letsebela Phoolo also mentioned that he taught his son to fear the almighty God and to stay humble before him always. He went ahead and said that he also taught him to respectful to everyone.
Cassper Nyovest mother is called Muziki Phoolo. She is so beautiful, lucky, and blessed. Cassper share photos of her and his sisters on his social media page to flaunt of how gorgeous his family is. He once shared a photo of his mother and his two sisters and wrote a very overwhelming caption that revealed that his family is very supportive.
Is Cassper Nyovest Penny Penny's son?
As Cassper Nyovest was speaking to Anele who is a host for 'Real Talk,' he openly explained how musician Penny Penny claims about him being his biological dad could end up being a serious issue. According to 'Baby Girl' hit maker, issues that involve his family matters a lot and it is better if they do not involve them at all. The reports claimed that Cassper Nyovest's mum was involved with musician Penny Penny at a hotel. He therefore sued the Magazine and musician Penny Penny. Here is what Cassper Nyovest said about the issue:
They involved my parents, and they are not part of all of this, they are not famous. So it made me angry and it was taken to court. Penny and the magazine had to apologize because it was defamation of character. We had to sue. It was really serious. The media can say anything about me because I've grown a thick skin but not my parents.
Cassper Nyovest openly said that he is a product of love born in wedlock. Muziki Phoolo, Cassper's mother, was frustrated about Papa Penny claims and she blamed the magazine for not verifying the issue from her before publishing. She later filed a lawsuit of R.1.5 million against the magazine and Penny Penny for publishing a false story.
Cassper Nyovest early life story
The talented South African recording artist was born in Mafikeng, Montshioa to be precise. He grew up in a family that feared the Almighty Lord and therefore he used to attend 'Lighthouse Christian College.' Cassper Nyovest was good in most sports activities such as basketball, football, and cricket. He discovered his talent at a very young age. He could rap at the age of around 12 years while in 6th grade. In his 10th grade, he failed his examination really bad and he therefore he decided to move in to Potchefstroom where his grandmother lived.
A year after, Cassper dropped out of school: he was 16 years by then. His main reason of not continuing with his high school studies is the fact that he was not succeeding in it. He said that,
I told my parents that I'd rather chase my dream, which I believe is going to work out, rather than keeping it safe and regret it my whole life." The following year, Cassper moved in to Johannesburg to pursue his dream career as a producer and a recording rapper.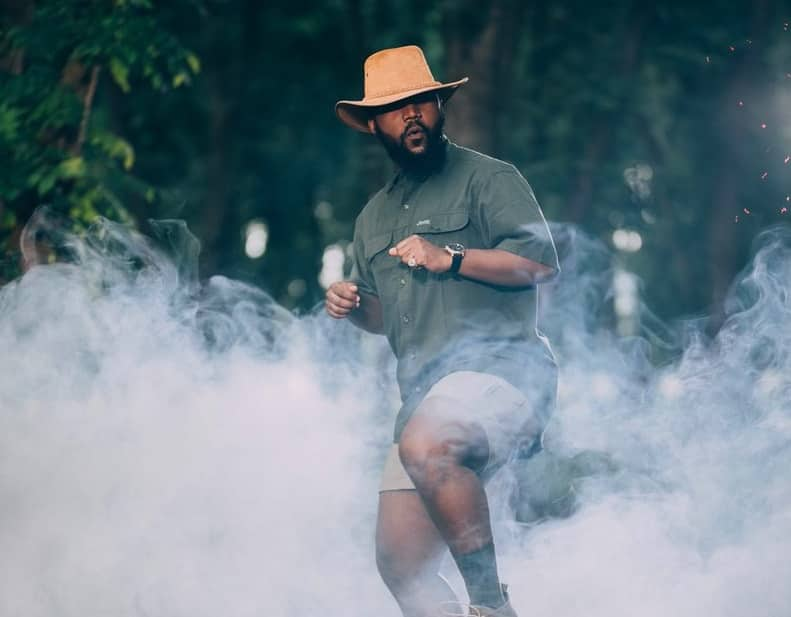 Cassper is a very talented, handsome, and determined artist. His collaborative works with popular artists such as Casey Veggies, The Game, and Talib Kweli proves it all. Cassper Nyovest also owns a recording label referred to as 'Family Tree' that signed upcoming artists such as Tshego and Nadia Nakia. Cassper realesed many songs and the most recent one being 'Superman' which was released in 2017 in Cassper Nyovest 'Thuto' album. He dedicated this song to his beloved dad. Cassper Nyovest Superman MP3 download is out and you can download the song to add it to your playlist or view it on his YouTube channel.
Cassper Nyovest is truly talented and successful in his career. Apart from that, he loves and respects his family and he does not take their support for granted. In simple put, he is an influential artist in Africa.
READ ALSO: