Best Halaal recipes - biscuits, cakes and delicious desserts
Many people, especially the Muslims will always look out for the Halaal sign or Halaal logo in any restaurant or food joint they visit so that they can know if they can get their favorite Halaal food. If you are tired of always not getting your favorite Halaal dessert when you visit a restaurant, you can try out some Halaal recipe at home and make something that you will enjoy it with your family. There are many different home channel recipes you can watch that will guide you on making the best biscuits, cakes or even desserts.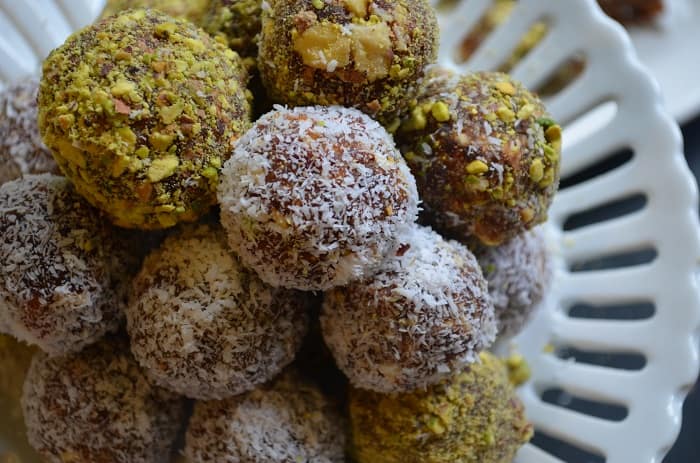 In this article, we have given some recipes on how to make the Halaal biscuits, cakes, and delicious desserts at home. Below are the procedures.
1. Cinnamon bun protein bites
Ingredients
40 g of vanilla
1 teaspoon of almond butter
5g psyllium husk
1 teaspoon or 8g of xylitol
30g of ground nuts
1 teaspoon of cinnamon
An extra 2g of xylitol and ½ teaspoon of cinnamon
35ml of water
Procedure
1. Put all the ingredients into the food processor, and then whizz to mix. A paste-like dough will be formed.
2. Place the paste-like dough to the fridge for about 10 minutes.
3 Remove the dough from the fridge. Roll several balls out of it and then toss them into the cinnamon sugar for coating.
5. Return your coated balls to the fridge for around 20 minutes. You can now enjoy your bites!
2. Chocolate coconut biscuits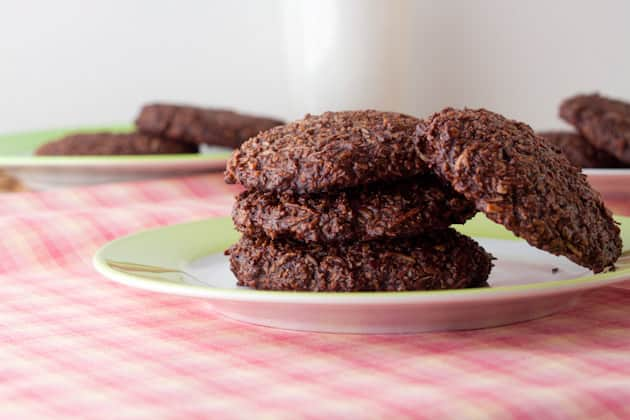 Ingredients
250g of butter
2 cups of coconut water
2 cups of baking flour
¾ cup of sugar
2 teaspoons of the baking powder
2 teaspoons of cocoa
Procedure
1. Mix butter and sugar well into a bowl until they appear light and creamy
2. Add some coconut water and mix again
3. Sift in other dry ingredients then add to the mixture. A soft dough should result.
4. Flatten the dough over a greased oven tray or roll out and cut it out into your desired shapes.
5. Bake your dough shapes at a temperature of 160 degrees Celsius for around 15 to 20 minutes
6. Allow your biscuits to cool. Spread the melted chocolate sprinkle of mint chocolate or Aero crumbles. You can now enjoy your Halaal biscuits.
3. Nuttikrust desserts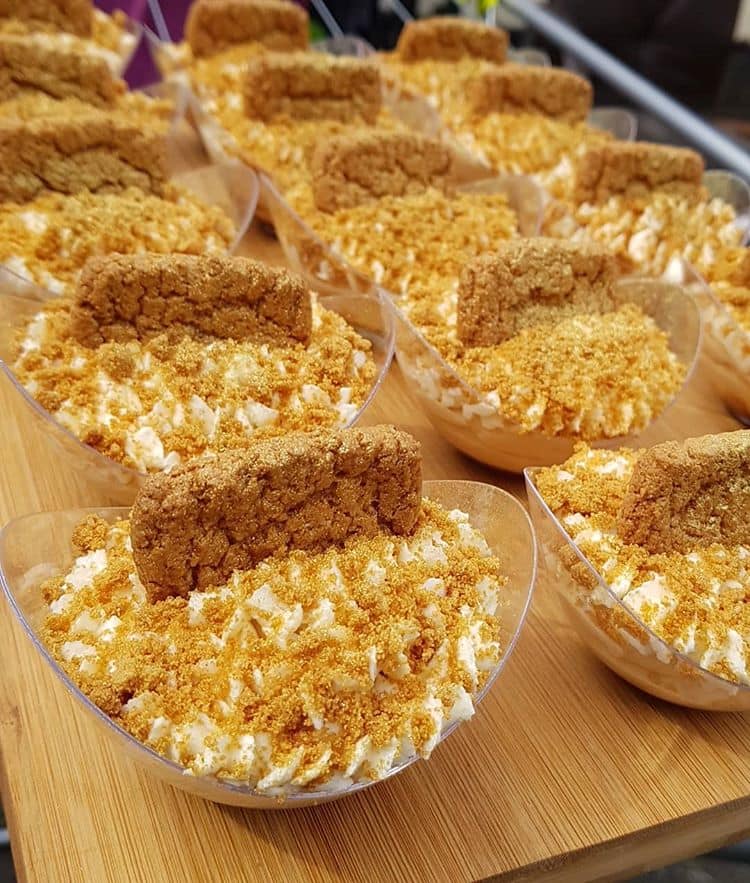 Ingredients
2 packets of the Nuttikrust biscuits
2 cups of fresh cream
1 tin of caramel treat
1.5 cups of black coffee
Procedure
1. Dip the Nuttikrust biscuits in the black coffee and set it at the bottom of the glass dish.
2. Beat the caramel treat. Carefully, whip the fresh cream.
3. Pour the mixture over your Nuttikrust biscuits.
4. Decorate your Desserts using some biscuit crumbs.
5. Put your decorated Nuttikrust dessert in the refrigerator for a few hours before serving them.
4. Oil cake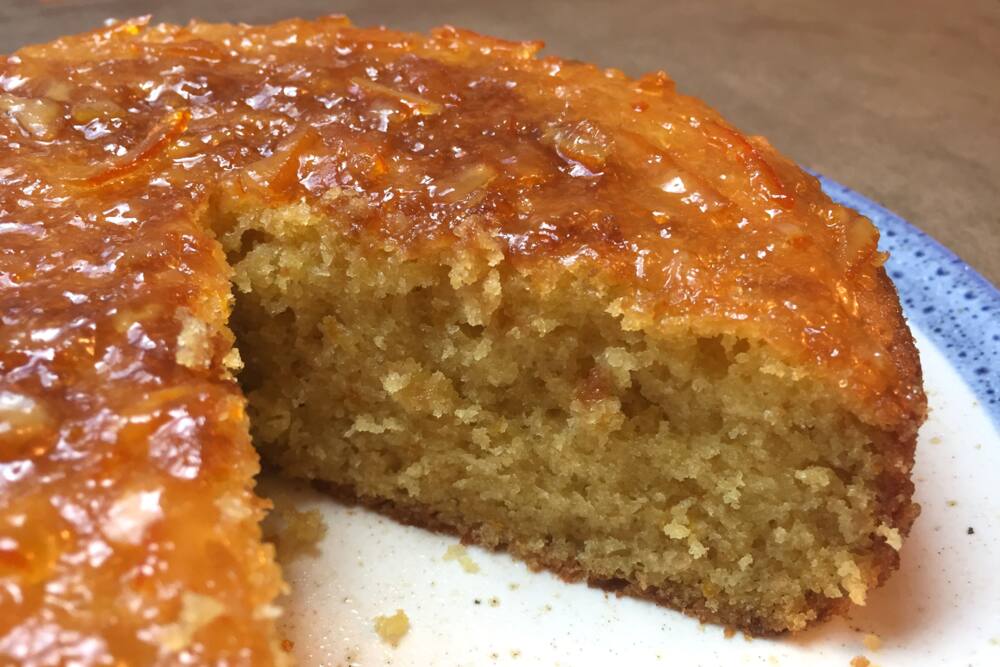 Ingredients
3 eggs
1 cup of sugar
3 tablespoons of water
½ cup of cooking oil
1.5 cups of baking flour
3 teaspoons of the baking powder
Salt
1 teaspoon of the lemon juice
Procedure
1. Whisk the eggs gently using a fork. Add sugar then mix again until it's stiff.
2. Add all other ingredients.
3. At last, add the baking flour then pour the syrup over the cake. Sprinkle the toasted coconut too.
5. Drop doughnuts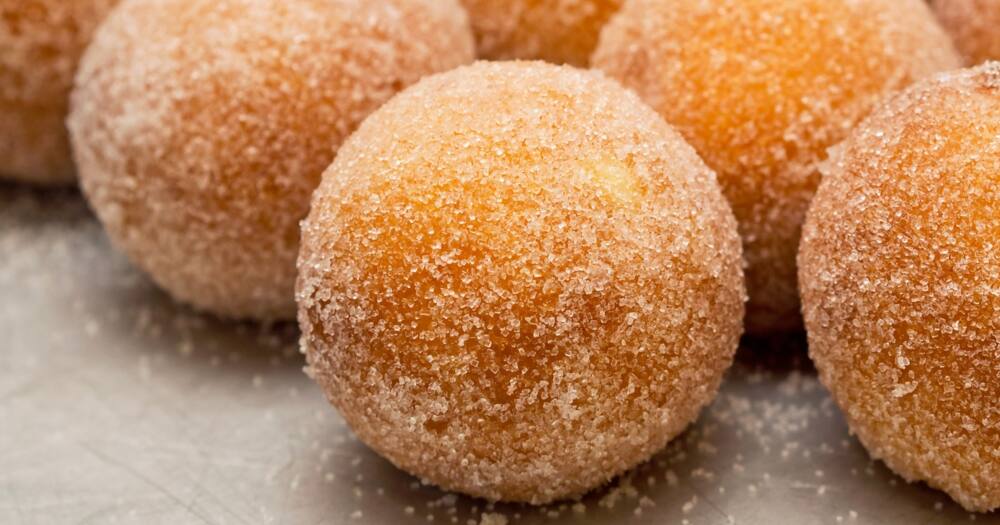 Ingredients
½ cup of sour milk or yogurt
1 cup of flour
¼ cup of sugar
1.5 teaspoons of melted butter or ghee
2 teaspoons of vanilla essence
Procedure
1. Beat all the ingredients for some few minutes.
2. Drop batter into a hot cooking oil.
3. Allow them to fry until they turn golden.
4. Toss your doughnuts in the castor sugar and cinnamon.
You can now enjoy your drop doughnuts.
6. Crunchy Granola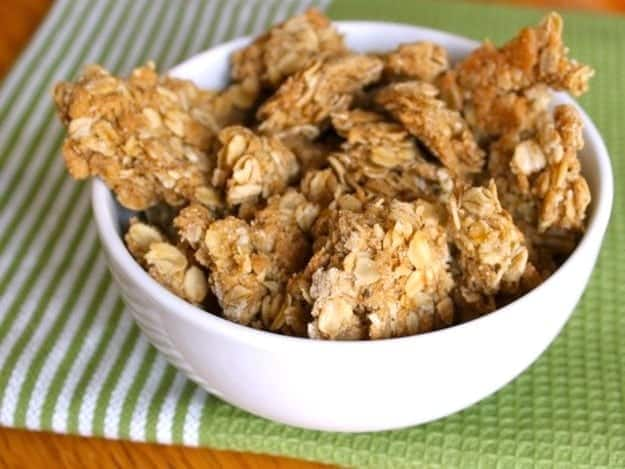 Ingredients
4 spoons of honey 2 teaspoons of vanilla essence
60 gm of butter (melted)
2 cups of jungle oats
A mixture of pecan nuts, cashew nuts, almonds, and Macadamia nuts
Procedure
1. Bake at a temperature of 180 degree Celsius.
2. Allow the content to cool.
3. Add white and brown chocolate chips.
4. Store in jars.
Remember to add Sumi raisings when baking.
7. Party fillet
Ingredients
1 medium fillet (sliced into six thick steaks)
Olive oil
Pepper and salt
3 spoonful or 45ml of butter
1 or 2 teaspoons of ready-made bustard (around 15 or 20ml)
125g of creamy, crumbled blue cheese
½ cup or 125ml of cream
2 teaspoons or 300ml of brandy
Thyme or parsley to garnish
Procedure
1. Brush each of the fillet steaks with the olive oil before cooking.
2. Pour olive oil in a large frying pan then add some butter.
3. Deep-fry your fillets for around 3 to 4 minutes per side.
4. Remove it from the oil then set it aside while making the sauce.
5. Add the crumbled cheese, mustard and cream to the pan. Stir continuously until the cheese is melted.
6. Warm the brandy then add the sauce.
7. Once your fillet steak is ready, scatter the sauce all over, and then garnish with parsley.
7. Queens cake recipe South Africa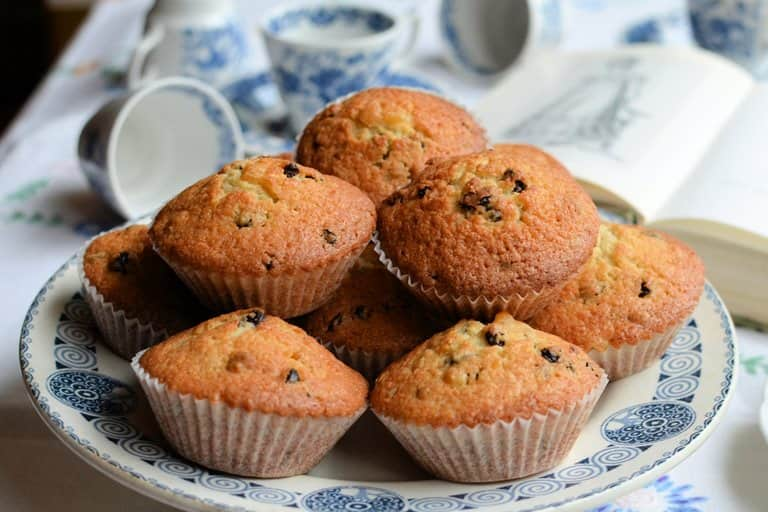 If queen cakes are among your favorite snack, there is no need to rush to the snack shop for one. Below is an easy procedure to make delicious queen cakes at home.
Ingredients
3 cups or 500g of snowflake queen cake flour mix
2 large eggs
1 cup or 250ml of milk
Procedure
1. Preheat the oven to a temperature of 180 degrees Celsius.
2. Using a fork, whisk the two eggs and pour to a mixture of milk and cooking oil.
3. Using a spoon, scoop the snowflake flour, pouring it to a mixture of milk, oil, and eggs until they are well combined (dough). Avoid over mixing.
4. Scoop equal quantities of the dough into a well-greased muffin pan.
5. Bake the scooped dough until they turn brown (approximately 20 minutes).
Your queen cakes are ready. You can serve it with a cup of hot or cold drink.
Easy weekday meals South Africa
If you have exhausted your weekday meals ideas, below is a list of simple dinner recipes you may try and surprise your family with that mouth watering Halaal meal.
1. Chakalaka beef stew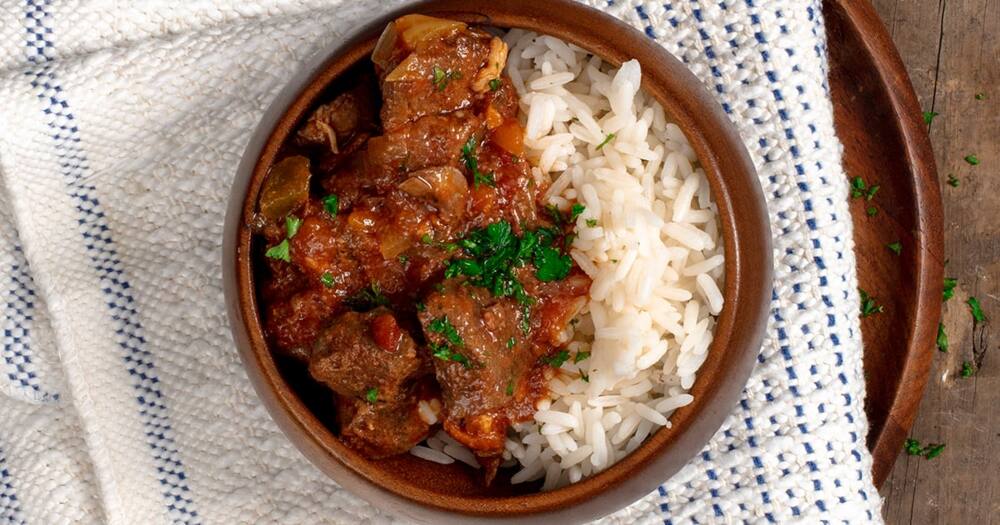 Ingredients
1kg of beef (chopped into small sizes)
¼ cup or 65 ml of cake flour
4 teaspoons or 60ml of sunflower oil
One chopped onion
200g of chopped Rindless bacon
2 finely chopped garlic clove
375ml or 1.5 cups of hot beef stock
115g of Rhodes tomato paste
410g can of Rhodes peeled and chopped tomatoes
410g can of Rhodes Chakalaka mild and spicy
Salt and pepper for seasoning
Procedure
1. Toss the pieces of beef into the flour shaking off the excess flour.
2.Cook the meat until it is light brown.
3. Remove the brownish meat from the pan and set aside. Clean and dry the pan.
4. Pour the remaining oil into the dry pan then add bacon and onion.
5. Fry for a few minutes until they soften.
6. Add the chopped garlic. Fry for some more minutes.
7. Return your meat to the saucepan.
8. Add the beef, Rhodes tomato paste, Rhodes peeled and chopped tomatoes.
9. Add the Rhodes Chakalaka milk and spicy.
10. Cover the contents using a tin fold or a lid. Simmer for around 1 hour until the meat is tender.
11. Add some salt and pepper. Your Chakalaka beef stew is ready. You can serve with rice or mashed potatoes.
2. Red pepper chicken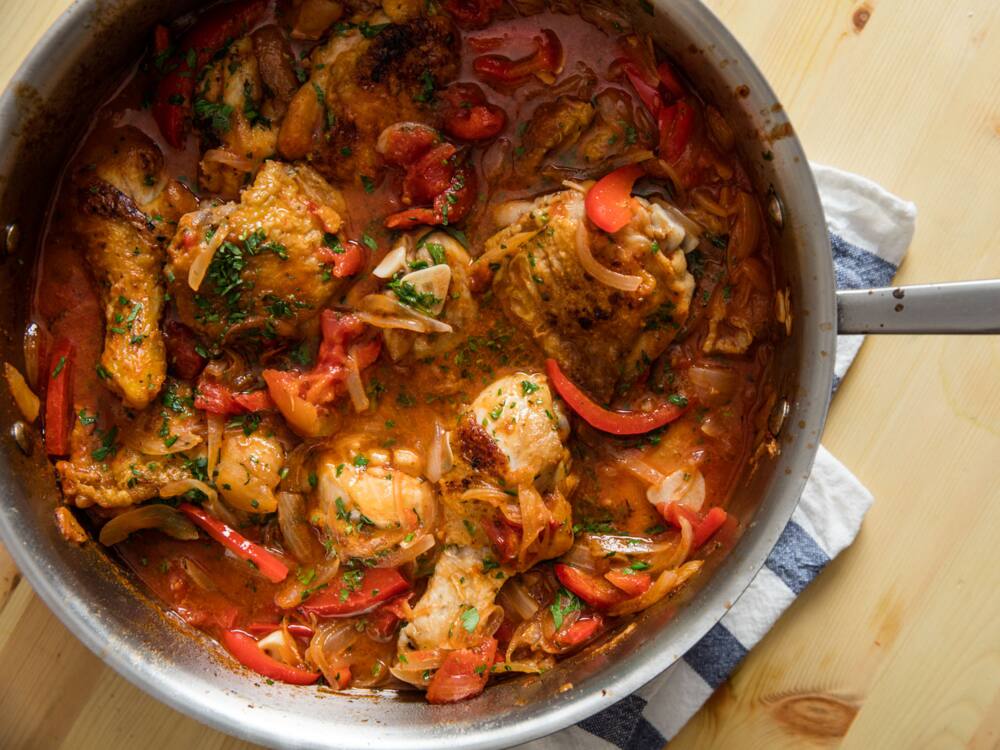 Ingredients
4 chicken breast halves (skinless and boneless)
1 can of Mexican stewed tomatoes (not drained)
1 large chopped onion
1 can of black, drained rinsed beans (saltless)
1 jar of roasted drained and sliced (into strips) sweet red peppers
Procedure
1. Place the boneless chicken in a cooker over low heat.
2. Take a bow and mix the beans, tomatoes, onion, red peppers, salt, and pepper.
3. Pour the mixed contents over the chicken.
4. Cover them and cook on the same temperature for about 6 hours or until the chicken is tender. Your red chicken pepper is ready.
3. Sindhi Biryani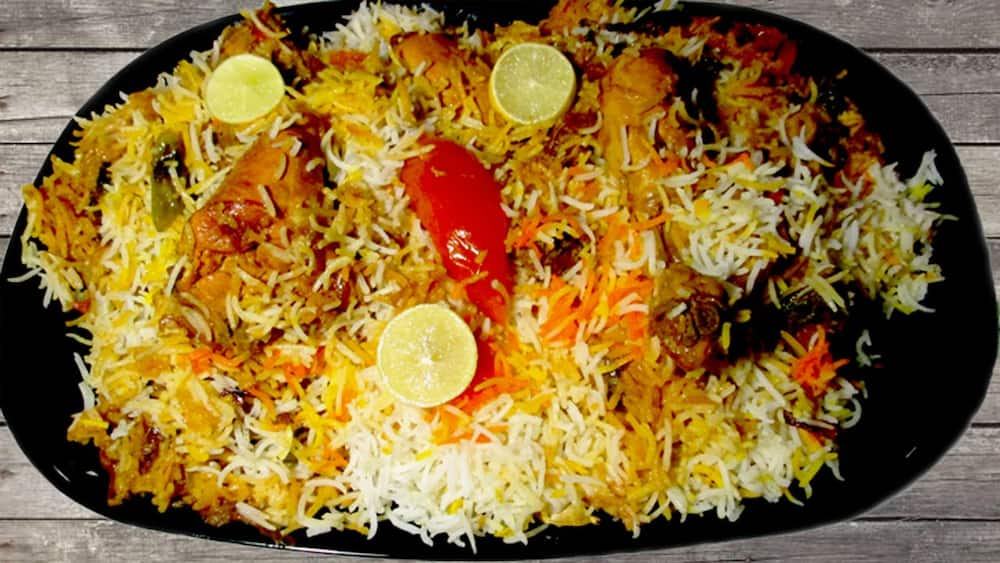 Ingredient
1 kg of chopped meat (bony)
750 gm or 3 ½ cups of washed and soaked basmati rice
200 gm or 2 to 3 medium tomatoes (thinly sliced)
250gm or 2 medium peeled potatoes (quarterly chopped)
100gm or half a cup of whipped plain yogurt
175 gm or 2 medium onions (finely sliced)
2 spoonful of garlic paste
2 spoonful of ginger paste
10 to 20 small grain chilies (whole)
One cup of chopped fresh coriander
1 cup of chopped mint leaves
1 cup or 175 ml cooking oil
1 packet of Shan Sindhi Biryani mixed in a half cup of water
Procedure
1. Fry your chopped onion in hot oil until it turns light golden.
2. Add your bony pieces of meat and garlic paste.
3. Stir fry the contents over high heat for around 4 to 5 minutes.
4. Add Shan Sindhi Biryani mix, yogurt, potatoes, and ginger paste and then stir for around 5 minutes.
5. Add water. Your choice of meat will determine the amount of water. For instance, 4 cups for beef or lamb meat and 2 cups for chicken meat.
6. Cover the contents and cook over low heat until your meat is tender. Remember, when cooked there should be around 2 cups of gravy left.
7. Place your green chilies, fresh coriander, sliced tomatoes and mint leaves over your cooked meat.
8. Do not mix your meat with green Masala.
9. Cover the content and cook over low heat for 5 minutes.
10. Do not stir your food. Remove your meat from the cooker.
11. In another cooking pan, pour 3 liters or 15 cups of boiling water. Add 3 tablespoons of Shan salt then pour in your soaked rice. Boil the rice until it's almost cooked. Remove the rice from heat and drain it thoroughly.
12. Spread the cooked basmati rice evenly over your meat. Do not mix the two.
13. Cover the contents and cook over low heat until your partially cooked rice is tender (5 to 10 minutes). Your Sindhi Biryani rice is ready. Mix it before serving.
4. Crispy baked chicken wings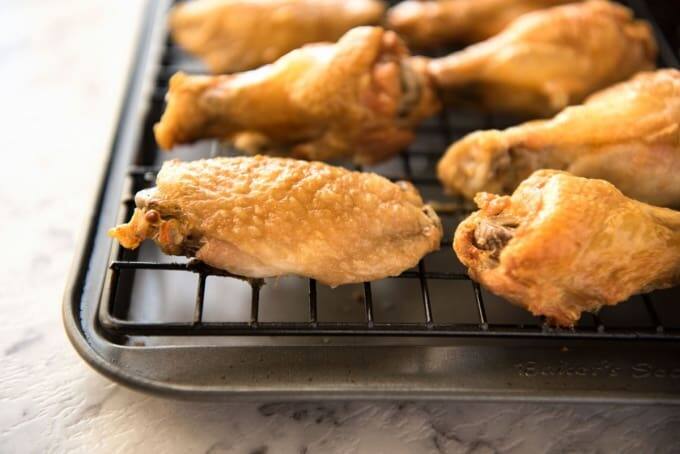 Ingredients
1 teaspoon of melted butter (saltless)
A quarter teaspoon of cayenne pepper
A quarter teaspoon of grounded black pepper (fresh)
Quarter teaspoon of kosher salt
A ¼ cup of sauce hot pepper sauce
5 pounds of removed drumettes and flats separated chicken wings.
2 tablespoon of vegetable oil 1 tablespoon kosher salt
A half teaspoon of fresh black pepper (grounded)
Procedure
1. Preheat your oven to a temperature of 400 degree Celsius.
2. Set a wire rack inside each of the two large rimmed baking sheets.
3. Place all your Ingredients in a bow then toss.
4. Divide the chicken wings between your prepared racks and spread them out in a single layer.
5. Bake the wings for 45 to 50 minutes until the well cooked and the crispy.
6. Line another rimmed baking sheet with a foil then top with a wire rack.
7. Add half of the wings to your prepared ginger soy graze while tossing to ensure it's evenly quoted.
8. Place the chicken wings in a single layer (on the prepared rack), and bake for 8 to 10 minutes until the graze turns glossy and lightly caramelized.
9. Toss the remaining half of wing in the buffalo sauce. There is no need to bake.
Your crispy baked chicken wings are ready. You can serve it immediately.
In case you visit the town and do not know what to have for lunch, you can always visit the Nandos Halaal menu and order your favourite meal. We believe the Halal recipes we have provided will help you to still have a fantastic meal at home. You can also follow the Halaal recipes Instagram and get many ideas on Halaal foods.
READ ALSO:
Easy banting recipes
Banting chicken recipes
5 Salad items to avoid while you diet
Source: Briefly News