South Africa music is dominated but has some of the most celebrated South African music artists who are ruling in their genres and getting a lot of love from their fans. The likes of AKA, Cassper Nyovest, Black Coffee, and Holley Rey are not only topping SA music charts but also putting South Africa music on global platforms. Ranging from club banger, legendary songs, and smooth notes, the South African songs that made it to the list of the top 10 South African songs are diverse, oozing quality, and setting the pace in the South African music industry.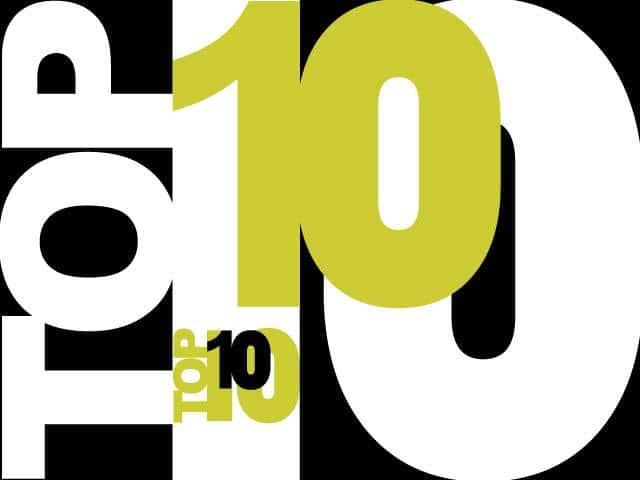 Most of the top 10 South African songs have persistently been on the list for over five weeks, gaining popularity among the South African audience with time. The list of popular South African music artists consists of the latest South African music as well as the not so recent that have stood the test of time and still garner a lot of love from South African fans. The videos have also not disappointed South African fans, being very watchable, entertaining, classy, with catchy, award-winning beats.
Top 10 songs in South Africa now
Some of the SA music has featured international musicians who have brought in diversity and a different feel in the songs, for example, collaborations with one of the best Nigerian based producers Kiddominant, which AKA did with his song Fela in Versace. There is also the working together of one of South Africa's best, Black Coffee and David Guetta producing a killer beautiful track featuring the talented Delilah Montagu from London. Below is the list of the best South African songs that deserve to be at the top.
1. As'phelelanga - Vusi Nova
As'phelelanga, meaning 'we are not complete', is a powerful song about the struggle in South Africa. The song is done by celebrated South African musician Vusi Nova featuring the famous poet Jessica Mbangeni. As'phelelanga from Vusi Nova's new 2018 album 'Manyan-nyan'. The song is a rework of the famous struggle song Asiphelenanga that mentions most of the legends who passed away but were significant contributors to the South African music industry. Some names here include Brenda Fassie and Lucky Dube.
This exceptional song is the new South African anthem, dominating the South African airwaves and doing the rounds everywhere else. After Vusi Nova did his first album ' Naninina,' things have never been the same again as it brought him fame and popularity. He is not slowing down any time soon following his new hit song As'phelelanga. Fall more in love with the song by taking a look at his Oscar-worthy performance on Idols South Africa which he nailed with the gorgeous Jessica Mbangeni.
2. Banomoya - Prince KAybe ft Busiswa
DJ and singer, Prince Kaybee, has proven without a doubt that he is a hit maker when it comes to club bangers with the single Banomoya featuring poet and singer Busiswa and vocalist TNS. Banomoya has been winning for weeks on the countdown chart due to its addictive beats and well thought out lyrics. Its success is no surprise especially when the never disappointing queen Busiswa was featured. Not to forget the unbeatable TNS who adds value to the song by concluding it with impressive vocals. Banomoya has finally silenced DJ Kaybee's haters and qualified him to the top after his former controversial 'Club Controller' song that saw him accused of music stealing.
3. Vur Vai - Kwesta
The quick and positive response to the song Vur Vai has put it on top of the charts. As usual, Kwesta, the king of hits, since 2015, has delivered the song that will entertain his fans and keep him as the king of summer for another year. The song has a hip-hop feel, and it is also inclined toward Kwaito with its bass, airy pads, and the mid-tempo rhythm. Kwesta raps about this heavy drinker who will not leave the club no matter how late it gets. Vur Vai is yet another anthem you do not want to miss out on, so make sure you watch the video YouTube.
4. Drive - Black Coffe ft David Guetta
In a surprising collaboration, Black Coffee, the South African house producer and French producer David Guetta wrote and produced the song 'Drive'. It is the 6th single from the seventh album of David Guetta titled 7. The song features 20-year-old London based singer/songwriter Delilah Montagu. Drive is a love song that is full of passion and sensuality, which is well brought out by the three artists as Delilah beautifully and effortlessly does the vocals. South Africans love this song.
5. Deeper - Holly Rey
Deeper is the single by singer Holley Rey, formerly known as Holly before acquiring the new stage name which came with a new hit song. The song is appealing with its simple but strong vocals. She has been in it for eight straight years and has made a name for herself. Her music is of the Afro-House genre, a deviation from Kwato, depicting liberation and identity finding. The song has been on the South African top list for twelve weeks and is worth listening to.
6. Fela In Versace - AKA ft Kiddominant
Fela in Versace is the 9th song featured in the hit album 'Touch My Blood' by rapper AKA, one of the famous South African music artists. The song features the Nigerian producer Kiddominant who produced the song which was co-written by him and AKA. The collaboration has done well, topping local music charts including rating at top 40 on Metro FM. It was also included on the African Heat Playlist on Spotify which is a global platform. Fela in Versace has topped the charts for 19 weeks, receiving over a million views on Apple Music and has been one of the best songs from his album according to his fans.
7. Monate Mpolaye - Cassper Nyovest ft Thebe
Monate Mpolaye is a club scorcher featuring renowned South African king of hip-hop Cassper Nyovest, Kwaito artists Thebe, and Veties. The song was well received since its release, topping the charts just five days after and dominating the top charts for seven weeks. Despite being in an unfamiliar setting, Cassper Nyovest has once again cemented his position as the god of South African hip-hop, flawlessly incorporating his lyrics. Monate Mpolaye is a must play for any party to be complete.
READ ALSO: Latest SA music hits 2018
8. Macala - Mlindo the Vocalist
From his album Emakhaya, Mlindo the Vocalist, the soul sensation of South Africa, has the hit song Macala. The artist who receives a lot of love from thousands of fans featured artists Steesoh, Kwesta, and Thabise on the song Macala which has been well received. The song's title meaning 'it's about to go down' speaks of disagreements between relatives and lovers while celebrating the experiences of native blacks. Kwesta serves to boost the song lyrically with his hip-hop vibes, while talented vocalists Steesoh and Thabise add rich vocals to make the song a masterpiece. If you have not listened to this song yet, you are missing out.
9. Jabba - Hip Hop Pantsula
The late Hip Hop Pantsula's song Jabba has been on the top 10 list for a week on the South African music charts. Popularly known as HHP, the hip-hop king and music icon featured Nkanyiso on the addictive dance floor song Jabba which has hit the tops on many platforms including iTunes top 100 songs. This song puts the hip-hop legend on top of his game and is worth watching as we pay tribute to the fallen hero who made a significant contribution to the South African music game. May he rest in peace.
10. Amalukuluku - Dladla Mshngisi
Ddala Mshunqisi's single Amalukuluku wraps up our top 10 South African songs now. The song is from his album Umshunqo. The Qcom star features yet another one of his own, Professor, and together they create the hit song which has topped the charts for three weeks in a row. South Africans cannot get enough of this party smasher that has come just in time to usher in the festive season.
READ ALSO: Cassper Nyovest new song 2018
Watch the full list of the top 10 South African songs trending this week. It is clear that some songs are not leaving this list any time soon, the likes of South African music artists AKA's Fela in Versace which has survived months on the charts and Holley Rey's Deeper which has been on top 12 weeks in a row. South African music is gaining popularity, seeing that the music is making it in the international charts. With the festive season coming up, there is a variety of hot party banger that will keep fans entertained throughout. South Africa needs to be very proud of its artists.
READ ALSO:
Source: Briefly.co.za