Correction: We previously reported that Duduzile Zuma is a founder of African Star Communications. Briefly has learnt that Duduzile Zuma is not a founder or shareholder of the company. We apologise for this mistake.
Most of us are familiar with Duduzane Zuma as the son of the former president of South Africa, Jacob Zuma. The public came to know about him in 2007 when Jacob Zuma was elected as ANC's party president. Do we know who is Duduzane Zuma mother? Duduzane Zuma mother gave birth to him and his twin sister in 1984. He is a public figure and is particularly known for his prowess in entrepreneurship. Read on to know more about Duduzane mother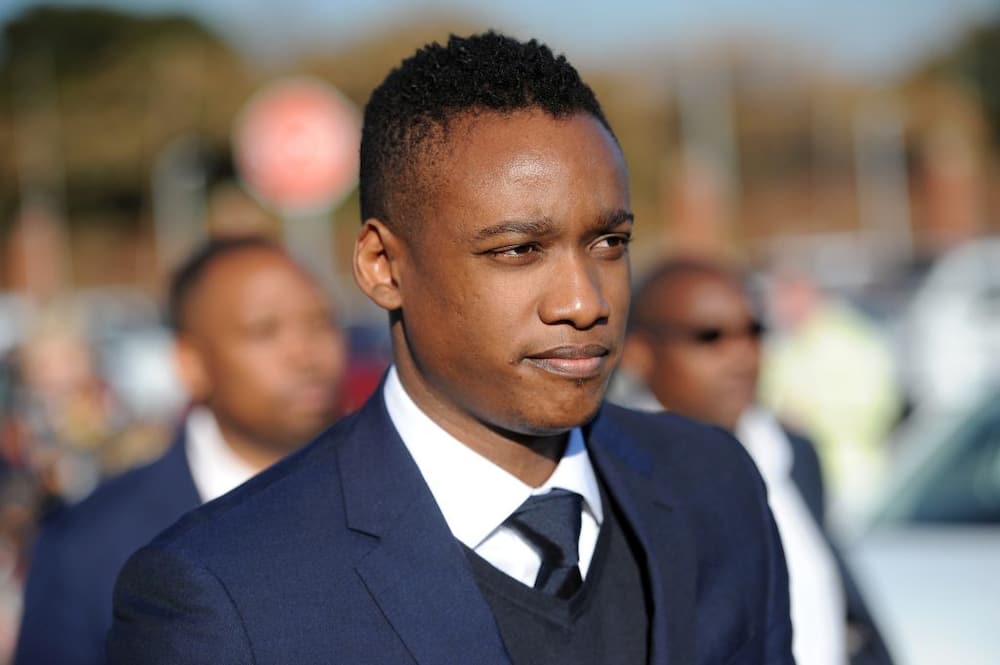 In this article, we have given exclusive details of Duduzane mother and where is she currently.
Who is Duduzane Zuma's mother?
Kate Mansho, the mother of Duduzane Zuma was married to Jacob Zuma for 18 years. She died in 2000 at the age of 44 years. It is reported that Duduzane Zuma's mother died of drug overdose. We can all attest that suicidal cases can bring sorrow to the family and friends of the victim. However, the death of Kate Mantsho through suicide inspired her daughter, Duduzile Zuma, to establish an organization known as Dudu Zuma Foundation. This organization provides help to women and children who are at risk of committing suicide.
READ ALSO: Top 8 most popular children of Jacob Zuma
Kate Mantsho children
Kate Mantsho and Jacob Zuma had five children, but there are other Jacob Zuma children form his other wives.
1. Mxolisi (Saady) Zuma
Mxolisi is the oldest son of Jacob Zuma and Kate Mantsho. He was born in 1980 in Mozambique. By the time his mother died, he was 20 years old. Not much is known about him as he is not active in the media. The only thing that is known is that he is a successful entrepreneur.
2. Duduzane Zuma
As discussed earlier, Duduzane is the son of Kate Mantsho. Duduzane is a public figure and is particularly known for his prowess in entrepreneurship. He owns several businesses in South Africa which include Mabengela Investments, Westdawn Investments, Gemini Moon Trading 254, Karibu Hospitality, Afripalm Horizons, Sahara Holding and Shiva Uranium. Research also indicates that Duduzane lives a very luxurious lifestyle most probably because he is a wealthy man. It is reported that in 2009, he spent R200,000 weekly to cruise on a luxury ship. He also owns a very big house in Johannesburg and also several luxurious cars. He is married to Shanice Stork and they did a private wedding in 2015.
3. Duduzile Zuma
Duduzile is the daughter of Jacob Zuma and Kate Mantsho. She was born in 1984 and is the twin sister to Duduzane Zuma. She is an entrepreneur who is a board member in several investment companies.
4. Phumzile Zuma
Phumzile is the second daughter of Kate Mantsho. She was born in 1989 and is a Scientologist.
5. Nhlakanipho Vusi Zuma
Nhlakanipho Vusi was the last born to Jacob Zuma and Kate Mantsho. He died on July 2018 after suffering from lupus.
Many people ask, how many children does Zuma have? Well, the former president of South Africa has around 22 children. Besides Kate Mantsho's children, there are other 4 that he sired with Nkosazana Dlamini-Zuma. Nkosazana Dlamini-Zuma children are Msholozi Zuma, Gugulethu Zuma-Ncube, Nokuthula Nomaqhawe Zuma and Thuthukile Xolile Nomonde Zuma. All of them are Duduzane Zuma siblings.
Even though after Duduzane Zuma mother passed away, it is good to note that even after her death, Kate Mantsho's children are doing great in life. Duduzane Zuma, for instance, is a renowned entrepreneur in South Africa, just like his twin sister, Duduzile Zuma.
READ ALSO:
8 facts about Duduzane Zuma, who's implicated in state capture
'I'm confident of my innocence' Duduzane Zuma on Gupta-linked charges against him