Getting quality education comes in handy with quality institutions. The expectation to make the most in your career life depends on the choice of the university you make form the first place. While there may be numerous institutions within South Africa and beyond, not all have the capacity to offer top quality training. One immediate opportunity that you can easily exploit for such gain is the UNISA application 2018. UNISA stands among the very few institutions in the country that have proven their ability, capacity, and commitment to offering the best training through quality university education.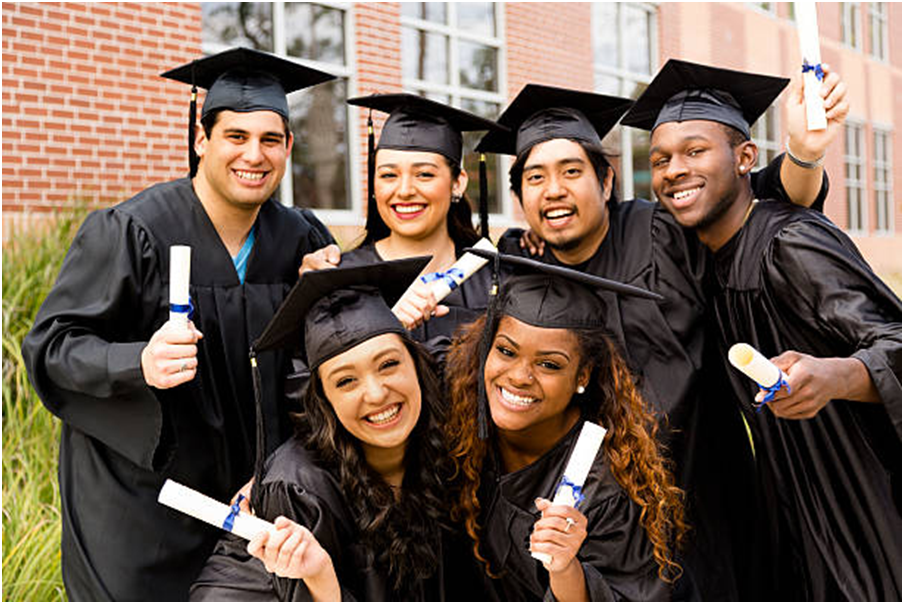 UNISA is the only university that will stop at nothing in molding you to the career-person you have always aspired to be. Are you wondering on how you can become one of the greatest beneficiaries of the quality education offered at UNISA?
This article takes you through everything that you need to know about the application process. You will also have a clear picture and idea of what UNISA stands for as far as education is concerned.
Inception and the primary mission of UNISA
The idea behind the establishment of UNISA was to provide South Africa and Africa at large with the opportunity to enjoy the best quality of education. The institution came into existence in 1873 but at this time, it was known as The University of the Cape of Good Hope.
Following gradual development and advancement, the institution finally became one of the public universities in the country with the mandate of offering distance education in 1946. It was then that the institution was renamed and became The University of South Africa (UNISA).
Ever since, the institution has reached out to many aspiring learners in Africa while offering top-notch training programs. A considerably large number of students have benefited from the long-distance education programs offered in the institution, simply because they are not necessarily required to attend physical classes in the institution. A lot of students prefer UNISA application online programs for this reason.
UNISA modes of application
To ensure convenience for those interested in taking their studies at UNISA, the institution provides three ways in which one can apply for different courses. It is, therefore, your obligation to opt for the most ideal way of submitting your application. Anyways, the three methods are equally effective and the consideration criterion is the same.
UNISA application online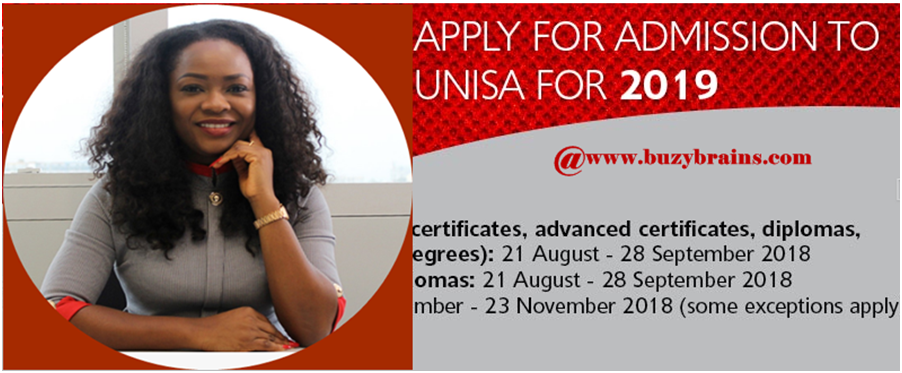 This is the first method through which one can enroll with the university. This method requires you to access the university's official website. You will be provided with a UNISA application form, which you will be required to fill with the necessary details.
The UNISA application process online is often easy and straight to the point. In fact, the university provides online applicants with a guide on how to go through all the steps just in case you get stuck.
It is recommended that all the details provided through the online application method should be accurate and authentic. You can always contact the online support team in case you have any concern regarding your application.
This mode of the application provides an opportunity for individuals interested in enrolling with the University but is not close to the physical institution.
Physical application
This is yet another method through which applicants can enroll with the university. It is applied ideally for individuals who have access to any of the UNISA offices.
The UNISA application process, in this case, requires you to access your closest UNISA office and fill the necessary forms. Any of the offices operating under the university will provide you with the UNISA application form, which is similar to the one provided online.
Upon filling the required information, your form will be submitted to the admission board for consideration. Again, it is important to ensure that the details you provide are accurate and correct.
UNISA contact number
The third method of application can be done through the UNISA Application contact number. The university's online portal provides interested applicants with all the contacts that can facilitate access to the concerned parties. All you need is to access the Student Registrations and Admissions section to retrieve the necessary contacts.
You can opt to send a letter, email, or make a telephone call requesting the necessary forms of application. You can request them to send the application form through email or letter based on your preference. Upon receiving the form, all you need is to fill it accordingly and send it back through the same method.
With the three different modes of application, UNISA has managed to open up a lot of opportunities for interested learners both locally and across the continent. All the methods usher in a simplified UNISA application process, meaning that any person can maneuver through with ease.
Things you should know about 2018 UNISA application
Different years usher some changes in the demands that relate to the application process. Like the rest, the 2018 application comes with some provisions that one must meet in order to become a part of the UNISA community. Among the things you should know are:
Number of qualifications to apply for
First, it should be noted that you have a maximum of two qualifications that you can apply for. This idea was established to ensure that interested applicants have maximized chances of becoming students at UNISA.
However, in case the two applications go through successfully, only one of them will be considered based on the admissions criterion. This means that you can only register for one qualification. You are therefore advised to consider applying for two qualifications to at least increase your chances of being accepted at UNISA.
Acceptance of applications
In case your application has been accepted, the UNISA administration will communicate the outcome. UNISA requires you to either accept or decline their offer within the period of prescription, failure to which will result in your slot being rendered vacant for other applicants to occupy.
Nullification of applications
Aside from that, the chance to make the new application for the year 2018 will be rendered null until the next application period. This means that you must make up your mind fast to avoid losing the opportunity of studying at UNISA. In case of any difficulties in making your decision, it is always ideal to contact the relevant department for advice.
The checklist and key requirements for a successful UNISA application process

UNISA application closing date 2018
UNISA is definitely an institution that cannot be disputed as far as offering quality education is concerned. Its sole mission is to see you prosper in your career. Although most windows for UNISA application 2018 are now closed, those interested in taking doctoral and master's programs are still able to apply. Now that you have the key application details, it is time for you to make the wise move of pursuing your slot at UNISA.
In case you are interested in either doctoral or master's programs, you still have the opportunity to make your application for 2018. Other programs will be open for application in 2019 based on the UNISA academic calendar.
Personal evaluation
At this juncture, you need to ask yourself personal questions in regards to what UNISA offers.
Is the Open Distance Learning the ideal program for me?
Have I chosen the right qualifications as provided for in UNISA?
Do I meet the statutory requirements for admission?
Such and other questions should make a guiding foundation for making the best decisions.
It is also important to ensure that you have the right documents, particularly those that are critical in the application process. Among the key documents that you must have at hand are:
Senior certificate confirming previous academic qualifications
A copy of your identification document (Identity card or passport)
A copy of the marriage certificate if necessary
An official copy of tertiary academic records if necessary
All the aforementioned documents should be:
In the form of clear scans and in digital format
Not larger than 2 Mb
Black and white
In PDF, DOC, and TIF document formats
Upon ensuring that the above document provisions are met, you can then proceed to the application process.
Courses on offer at UNISA

Since inception, UNISA has been constantly expanding its horizons in regards to the courses it offers. Today, the institution has managed to cover a wide range of courses based on the current developments within the career arena. Applicants are at liberty to go through the list of courses on offer at UNISA and make their ultimate decision on which one to take. Among the key areas that the university focuses on include:
Accounting sciences
Agriculture and environmental sciences
Economic and management sciences
Education
Law
Science, Engineering, and Technology
The university offers the aforementioned programs at different levels including:
Advanced certificates
Diplomas
Bachelor's degrees
Higher certificates
Advanced diplomas
Doctorates
Master's programs, and
Baccalaureus Technologiae Degrees
Considering the wide range of courses offered, UNISA gives opportunities to different individuals with different career interests. The primary idea here is to endorse everyone who is in need of the best training in their various fields of interest.
Contact details
a) General application and registration queries
Email: study-info@unisa.ac.za
Telephone: 012 441 5888
b) Applications
Email: applications@unisa.ac.za
Telephone: 012 441 5888
C) Master's and Doctoral Qualifications
Email: mandd@unisa.ac.za
Telephone: 012 441 5702
Email: Hons@unisa.ac.za
Email: PGD@unisa.ac.za
The UNISA application process online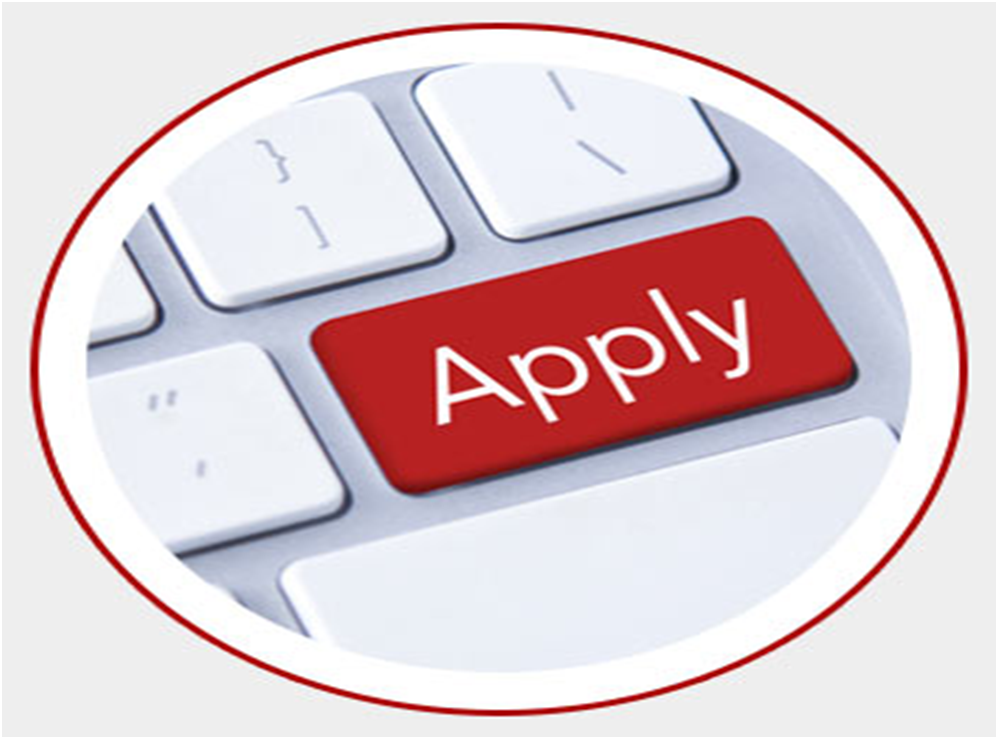 To ensure that applicants enjoy utmost convenience, UNISA provides an easy process of application; particularly for those that wish to do it online. In 6 simple steps, you will be through with the application process. Here are the steps you will have to follow for the online application at UNISA:
Step 1: What is open distance learning (ODL)? Is UNISA for you?
This step requires you to confirm that you understand what Open Distance Learning is. This is the first step in ascertaining to the admission board that you are fully aware of the kind of application that you want to make. At this juncture, you will be required to confirm that UNISA is the place for you following a confirmation that you are conversant with ODL.
Step 2: Ascertain your career
This is a very important stage since it is here that you will make major decisions about your career. Unfortunately, some people end up applying for slots in universities hoping that their randomly chosen course will land them a good job automatically. UNISA makes sure that you are indeed aware of your career decision. If you are uncertain, UNISA provides a career counseling to help you make an informed career decision.
Under this step, UNISA provides you with three categories and points of consideration in the process of making career decisions.
The first category is 'knowing yourself'.
The second category is 'identifying and preparing for opportunities'.
The third category helps interested applicants link their interests with the UNISA qualifications.
Through this, UNISA is able to professionally guide applicants in choosing what they want and what that will be of great benefit in their career future.
Step 3: Trace and choose your qualification
Now that you have been guided on how to make a career decision in the previous stage, you are now ready to choose the qualification that meets your interests squarely. UNISA provides a wide range of qualifications hence leaving you with the task of identifying the one that meets your interests and preferences.
Step 4: Apply for admission
This stage requires you to have all the necessary documents in digital format. You will be required to submit the said documents hence the need to have them all at hand.
UNISA provides all the relevant details in regards to admission, particularly at this stage. Here, you will be informed on who must apply, what is new for 2018-2019, documents needed for the application, the provisions that the scanned documents should meet, and also the other methods that can be used in applying for slots at UNISA.
Step 5: Payment of application fee
It is also at this stage that you will be required to pay your application fee. UNISA application fee 2018 stands at R105 for online applications and R160 for applications made through hard copies.
Please note that the application fee due date is the closing date of the application period. In this regard, you must make sure that the payment is made within that duration otherwise your application may not be processed.
Above all, it is critical to ensure that the application is complete and that every provision has been met. In an instance where the application is deemed incomplete, the applicant in question is left with the option of applying in the next application period. To avoid disqualification, thorough scrutiny on personal application details is encouraged.
Step 6: Application approval
Having undergone the previous application stages, it is now time to allow the admission board to embark on application review and make their decision. Applications made in 2018 will be reviewed by the end of November 2019.
The admission board grants slots at UNISA based on the qualifications and the number of places available. In case your approval is successful, UNISA will communicate and grant you the chance to either accept or decline their offer.
You will be required to take the action within the given period, failure to which you may be disqualified until the next application period. In case your application is unsuccessful, UNISA will also communicate, citing the possible reasons for declination.
Tracking your application status
You might be curious about the status of your application following the successful submission of the requirements. If that is the case, you can always use the UNISA track your application feature. You will be required to provide some details about your application, including personal identification details.
Upon submission of the same, the system will scrutinize your application and grant you the status. This tool was established to ensure that applicants are able to know if they are likely to be accepted at the university or not. Note that application approval may take up to one year before getting a feedback from the university. This makes it necessary to track the progress and status of your application.
Application for financial aid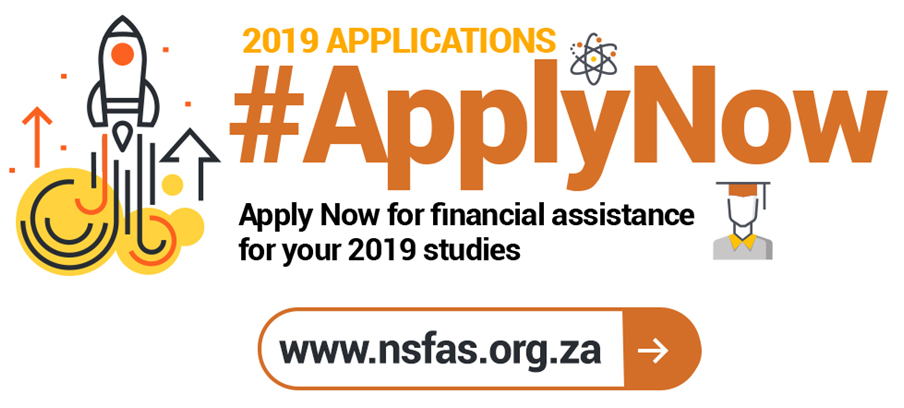 Following successful admission to UNISA, you might want to seek financial support from the government. Here are some of the conditions in regards to financial aid application.
Applicable for South African citizens particularly those that fall under the R350K household income bracket. If you meet the provisions, you can fill the UNISA NSFAS application form for consideration.
Upon approval, you will be listed as a beneficiary to a governmental financial aid. This means that the government under the applicable terms will cater for a part or the whole of the applicable university fees.
You may not be considered for government aid if you had already received NSFAS funding for 2018.
UNISA is definitely an institution that cannot be disputed as far as offering quality education is concerned. Its sole mission is to see you prosper in your career. Although most windows for UNISA application 2018 are now closed, those interested in taking doctoral and master's programs are still able to apply. Now that you have the key application details, it is time for you to make the wise move of pursuing your slot at UNISA.
READ ALSO: