How to calculate PAYE tax 2018?
Employers are securely accountable for collecting taxes from employees on behalf of the South African Revenue Service (SARS). This overwhelming responsibility often finds new businesses and firms at the crossroad while trying to establish reasonable salaries and computing the PAYE. While it remains the most typical form of taxation in the country, not many citizens can execute PAYE calculations. This article is an informer on how to calculate PAYE for your monthly remunerations.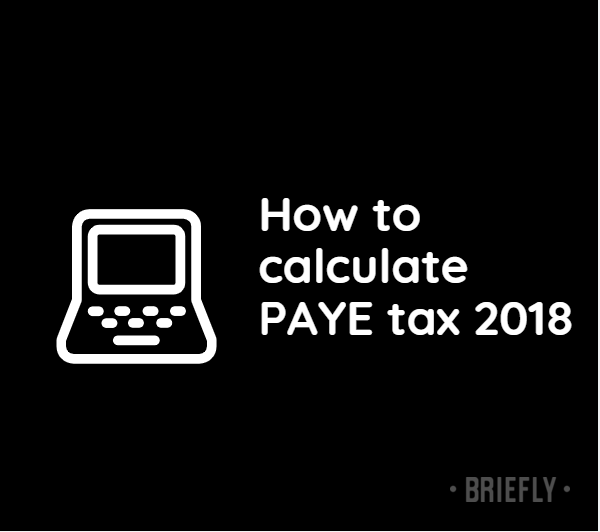 How do you do PAYE? Several tools are now available to help you establish how much of the salary due goes to the state in the form of tax deductions. Even so, monthly income tax is not obvious but rather intricate and takes in a series of elements and methods. What is PAYE on a wage slip? How do you calculate PAYE? These are some of the questions answered in this in-depth discussion with a closer emphasis on the steps followed when calculating Pay as You Earn.
How to calculate PAYE?
There are a couple of methods applicable when calculating PAYE in SA including the periodic and averaging methods. In the averaging method, SARS takes into consideration the annual income in ascertaining PAYE tax liability for a particular tax year. Averaging method is preferable because of its accuracy especially when employees receive variable income.
READ ALSO: Budget Speech 2018: 7 key factors that may affect taxes
Calculating PAYE procedure
Follow the steps below to accurately calculate PAYE South Africa.
1. Computing gross annual salary
When calculating PAYE, start by computing the total annual or gross salary/income inclusive of benefits before any deductions.
i. Fixed salaries
This calculation should be more straightforward for employees who receive fixed salaries. In such a case, the gross pay is calculated as follows:
Employee's gross annual salary = monthly salary * 12
Let us consider an example of an employee who consistently receives a monthly remuneration of R12,000. Applying the formula, we get the following results:
Employee gross annual salary = 12, 000 * 12
=R144,000
ii. Variable salaries
It is more involving but still simple to compute PAYE for employees who receive variable incomes. Below is a brief to use in this computation:
Employee gross annual salary = (sum of monthly remuneration to the current date/number of remuneration months) * 12
Let us consider a quick example of Employee B who received R10,000 in September, R12, 000 in October, and R15, 000 in November. Taking November as the current month of PAYE calculation, we can project the employee's gross annual earning using the above formula as follows. In the example, the number of months =3. Hence;
Employee gross annual salary = ((R10, 000 + R12, 000 + R15, 000)/3)*12
=R148,000
2. Consider monthly deductions
It is advisable to factor in regular deductions such as provident funds and RAF using this procedure;
Deductions = (Sum of monthly RAF, pension)*12
Take into consideration that SARS limits a person's deductions to about 27.5% of the employee's gross remuneration. Also, the upper-cut is set at R350,000 for tremendous income employees. Similarly, take into consideration your monthly travel allowances using the formula provided below. The employer has to determine whether employees travel a minimum of 80% in the course of their work. If employees do not travel as much, 80% of their travel allowance is subject to PAYE deductions. In cases where they travel more than 80% while attending to their duties, only 20% of their travel allowance is taxable.
i. More than 80% travel rate
Travel allowance deduction = (monthly travel allowance*12)*20%
ii. Less than 80% travel rate
Travel allowance deduction= (monthly travel allowance*12)*80%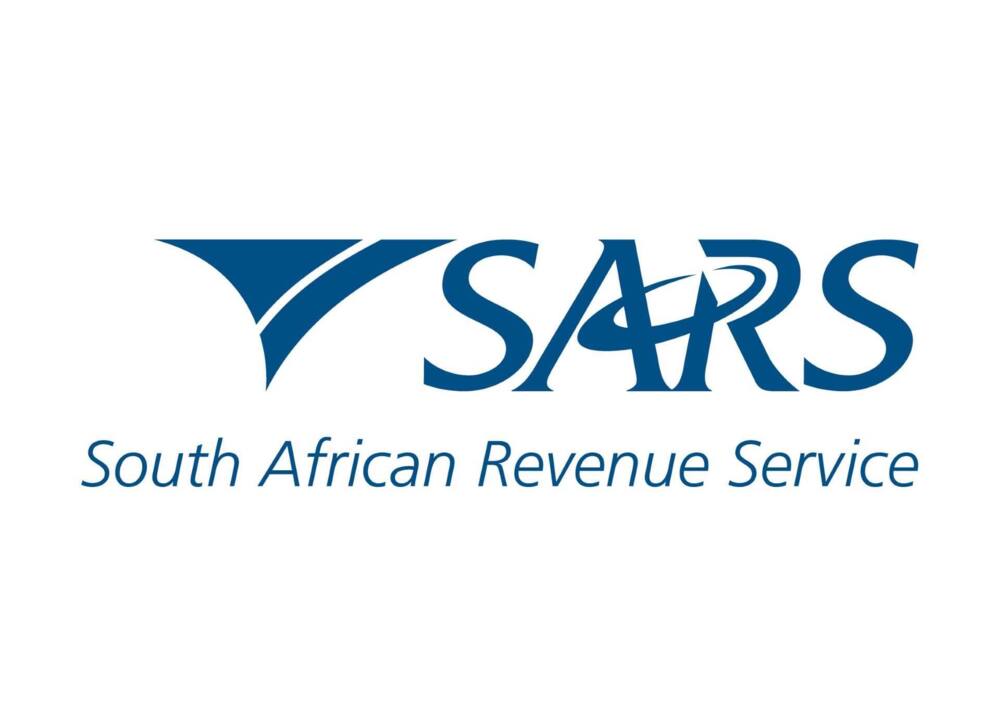 3. Employee's age and tax rebates
Employers should determine the age of the employer before further tax rebate deduction. Below is a comprehensive rebate deduction guide for individuals in the order of category of rebate, the employee's age, and amount:
Primary Rebate - below 65 years - R13 635
Secondary rebate - between 65-75 years - R7 479
Tertiary rebate - over 75 years - R2 493
4. Calculate payable PAYE
It is now time to compute payable PAYE. Carefully follow the steps provided in the section below regarding some of the calculations above.
i. Taxable income
Taxable income = Sum of annual salary – (Travel allowance deduction + pension or RAF or provident fund deductions)
ii. When computing for PAYE, take into consideration the rebates, deductions, and tax thresholds provided by SARS. Tax thresholds serve as a relief for low-income earners specifying the limits for tax-free income level. Provided below is a tax threshold guide for the year 2018 in the order of age limits followed by the thresholds.
Employee under 65 years - R 75,750
Employee 65 years and older - R117,300
Employee 75 years and older - R131,150
Ideally, if the taxable income falls below the thresholds, no deductions will be incurred by the employee, otherwise proceed with the procedure.
ii. Consider PAYE statutory rates
It is now time to refer to SARS statutory rates before calculating the employee's due PAYE. Here are the taxable income (R) and the rates of tax (R).
0 – 189 880, 18% of each R1
189 881 – 296 540, 34 178 + 26% of the amount above 189 880
296 541 – 410 460, 61 910 + 31% of the amount above 296 540
410 461 – 555 600, 97 225 + 36% of the amount above 410 460
555 601 – 708 310, 149 475 + 39% of the amount above 555 600
708 311 – 1 500 000, 209 032 + 41% of the amount above 708 310
1 500 001 and above, 533 625 + 45% of the amount above 1 500 000
Start by identifying the tax bracket in which your employee falls before working out the payable tax
iii. Calculate the rebates
Work out eligible employee-rebates based on their age as described earlier in this article.
iv. Work out monthly PAYE
When everything is ready, you can now calculate the PAYE for your employee using the method provided below.
PAYE = (Total tax payable – total rebates) / 12
The Pay as You Earn calculator has simplified this process for employers. You simply need to key in the monthly income of the employee and click their age bracket among other details on the PAYE calculator, and the system will automatically do the calculations and give you, the employer, the amount that should be deducted from the employee's pay.
More relevant information about PAYE
PAYE must be paid within 7 days after the end of the month during which the amount was deducted. In the event that the last day for payment falls on a weekend or public holiday, the payment must be made on the last business day before the public holiday or weekend. The employer has the obligation of paying the money withheld to SARS every month by filling EMP201, which is the Monthly Employer Declaration, a payment declaration that the employer publicizes the lump-sum payment as well as the allocations for SDL, PAYE, UIF and/or Employment Tax Incentive (ETI) where necessary. A distinct Payment Reference Number (PRN) will then be generated on the EMP201, which will be utilized in the linking of the actual payment with the relevant EMP201 payment declared. As from April 1st, 2016, the following payment alternatives can be used for PAYE.
Electronic payments (EFT)
Payments at a bank: approved banks include any Standard Bank, Albaraka Bank Limited, FNB, ABSA, Bank of Athens, Habib Bank Zurich (HBZ), HSBC, Capitec, Nedbank, or Mercantile branches.
eFiling
Note that manual forms of payments are not accepted by SARS, and cheques to SARS will be returned to the client. Also, employers who remit, or have chances of exceeding the R10 million mark of the Employees' Tax within a year, must hand in Employees' Tax declarations and pay via electronic methods. For further help with PAYE calculations, contact SARS today.
SARS head office contacts
South Africa, Gauteng' Pretoria, Lehae La SARS building
Phone 1: (012) 422 4000 (customer care)
Phone 2: 0800 00 2870 (Corruption hotline)
READ ALSO: SARS will continue to 'name and shame' big names that bailed on taxes
Exploring how to calculate PAYE is essential not only for employers but also individuals interested to validate their monthly deductions that account for PAYE. If you follow our guide keenly, you will find no use with tax calculators which are not necessarily accurate.
READ ALSO:
Taxpayers lost faith in SARS system: 3 possible ways to make it less corrupt
Ramaphosa set to challenge the tax policy
10 reasons Ramaphosa will make a good president
Duduzane Zuma qualifications and education background
4 celebrities who are feeling the crunch over tax evasion charges
Source: Briefly.co.za