Joyous Celebration songs are some of the most common gospel songs in South Africa. This is a group known for their electric praise and worship songs in South Africa and beyond. The group is known for releasing hit tracks, one after another. 2018 was one of the years that the gospel team of artists released some of the most inspiring numbers.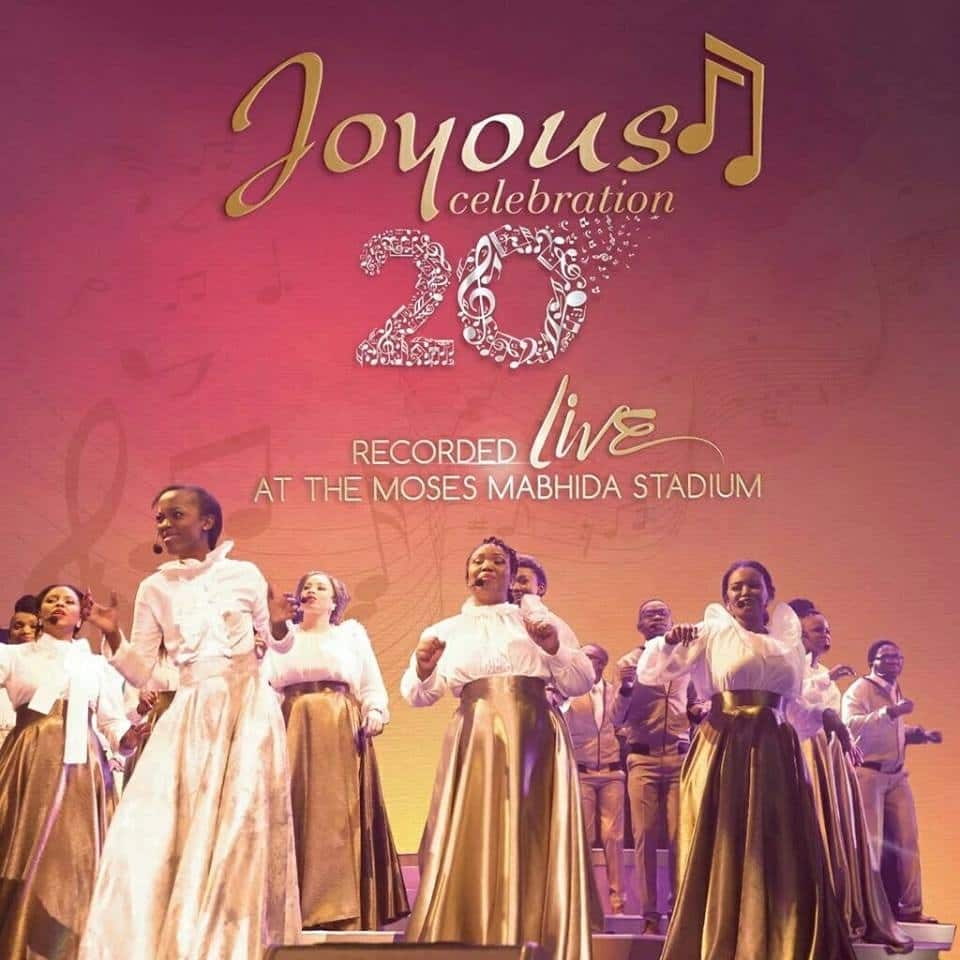 Praise and worship numbers tend to bring people to the presence of God. This explains the numerous top gospel songs 2018 had to offer as gospel singers released powerful hits for God's glory. One such group is the Joyous Celebration group, which is one of the famous gospel groups in South Africa. The team comes up with fresh and catchy gospel hits that will get you praising and worshiping. The following are some of their top 10 tracks from 2018 that you can still listen to in 2019.
Top 10 songs by Joyous Celebration
Check out the following top 10 numbers from your favourite South African gospel group.
1. Jehova
The energy in this track will get you singing and dancing along. Indeed, no one can take away the joy of the Lord from you. This is a feel-good hit for any Christian that loves God. Jehova is a thanks-giving song about the goodness of the Almighty. It is an acknowledgement that no one can take away your peace, joy or love since it is divinely given.
2. Ngiyavuma
This hit is one of the Joyous Celebration tunes that went viral. This is a number about giving yourself up for the service of God. Its translated lyrics go like:
My soul says oh Lord yes lord
Yes to you creator of all
I agree to be used by you my lord
So that your name will be glorified
This track is one of the few tracks that show a christian's brokenness and surrender to God. It is all about the glory that goes back to the Lord.
3. Amagama Medley
This hit will speak to your soul. Your spirit will be uplifted to agree with the singers that there is no better place to be than in the presence of the Lord. It is better to serve the Lord for one day in his house than to dwell in other places for years. This powerful worship number will move you to your knees in worship and adoration.
4. Wenzile
If you are to go for any African gospel songs download, Wenzile should be among them. This is a very powerful thanks giving praise number. You will cry as you reflect on the things that God has done for you. The track is a confirmation that God has done great things throughout our lives. For this, we ought to bless his name. He is the God that hears cries and lifts his people up.
5. Umoya Kulendawo
This is another powerful worship melody that will make your heart glad. It is a song that urges us to seek the Lord so that he can do his exploits through us. Sinners should be saved when they hear preaching, tongues should be interpreted, and revelations should be common. Saints should be strengthened and renewed, and all pains should be healed as demons flee. Basically, the worship track will remind you of what the power of the Lord can do.
READ ALSO: All DJ Black Coffee albums and songs
6. Modimo Ke Lerato
This one is a powerful reminder of love and why as Christians we should prioritize it. The group sings about how useless it is to speak in tongues and not have love in your heart. It is not sensible to pray and lack love in your heart. God is love and as such we ought to love and hug each other.
7. Uzuliphathe Kahle
This is a warning to all who listen. The gospel should be handled rather carefully. There is a need to handle the gospel with a lot of care for the sacrifices that have gone into ensuring its existence. Jesus died for it and great men of God preached it. Even as you dance to the tunes, you should remember that the gospel should not be taken in vain. Perfect message in today's times.
8. Uyaphendula
This powerful praise track will encourage you to always count on God. He is the King of kings and the one that you can always call on. He is forever present and ready to hear our petitions. He watches, responds, and supplies all our needs. Jesus is merciful and is not sleeping. With this, listeners can relax in the knowledge that God is so faithful.
9. Atawale
This one is in Swahili. It is a powerful number that calls on God to come and reign. It encourages listeners to leave it to God to come and reign. The message is conveyed in different languages as an emphasis.
10. Bambelala
You will probably not get enough of this powerful hit especially because of the lead voice. The message is quite clear. Jesus understands everything which is why we should take all our issues to him. After wandering in the world and experiencing all pain, we need to realize that he still accepts us. It is a testimony of the singer's own journey that knew no peace until she broke down on her feet and sought the face of God. This is an urge for Christians to do the same. It is probably one of the best South African praise songs of 2018.
With so many powerful new gospel songs 2018 had to offer, 2019 looks bright as the group continues to sing for the Lord. Gospel songs sung with passion are the ones that move people to experience true worship in a world that has a lot of suffering. Joyous Celebration songs keep hope alive.
READ ALSO:
Cassper Nyovest's new album is a homage to Kwaito and got mixed reviews
List of the best South African movies ever
List of all Tasha Cobbs songs