StarSat channels, packages, and prices 2021: Get the list!
Satellite television has become a necessity in every home in South Africa. This rapid expansion for PayTV services has led to new entries in the market, most notably the Chinese-managed brand, StarSat. It is a South African subsidiary of StarTimes Media. At the moment, it is the greatest satellite television provider in the whole of Africa. The brand is recognized and admired for its wide range of channel packages and convenient payment methods, among other perks. The channels are designed to meet viewers' needs who love sports, documentaries, news, movies, and TV shows.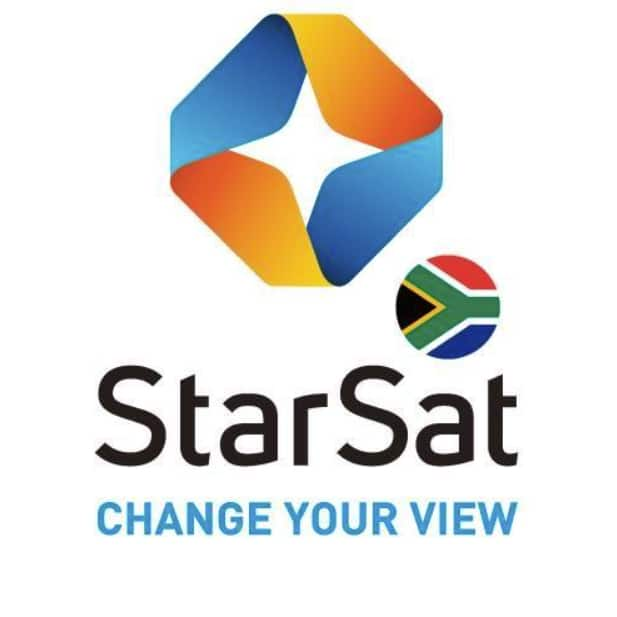 Formerly known as TopTv, StarSat provides various High Definition programs that aim to entertain different viewers. Owing to the premium programs that the company offers, which satellite does StarSat use?
The company's channels are relayed using the SES-5 satellite, where transmissions are in a digital TV format. To get reception from this satellite, you need a set-top box and a decoder. After the installation process is complete, you can use the StarSat TV guide to know which of your favourite programs are airing on which day and on which channel.
Check out the following up-to-date overview and everything you need to know about the current channels, contact details, packages, their prices, as well as which method you can use to pay when your subscription is about to expire.
StarSat packages and channels
Do you love TV? Do you want to watch the latest shows without any interruptions? StarSat channels are grouped to provide a viewing experience that caters to the whole family. The packages are budget-friendly and include sports channels, kids' programs, movies, and TV series. With all that entertainment just at the click of your remote, how much does StarSat cost?
How much does StarSat cost?
The channels are grouped into three packages, each of different pricing: Special Package, Super Package, and the Max Package. The Shembe Package is a Standalone package, and the Indian Package is an-add on.
An add-on package serves the purpose of allowing people to watch whatever they please. If you discover that the package you want contains your family's favourite channels but not yours, then you can opt for the add-on package, which customizes your viewing experience. Here is the breakdown of the packages.
1. Special Package – R109
This entry package costs an affordable R109 per month and offers the availability of over 60 channels. They include the local South African channels such as Soweto TV and Rising Sun TV and a few African channels like African Movie Channel (AMC). There are also kids' channels and sports channels. Other channels are the news channels like Aljazeera, documentary channels like National Geographic, and spiritual channels like GOD channel.
2. Super Package – R209
This package goes for R209 per month, offering over 70 channels to view from. The subscription has the advantage of having all channels offered in the Special Package plus 23 more channels. There will be additional sports channels and telenovela channels, classical music channels, and video game amusement.
3. Max Package – R299
The Max Package offers all the channels offered from both the Super and Special Packages. It also includes some linguistic-centred channels: French, Indian, and Chinese. The package covers all this at the cost of only R299 per month. Definitely worth the cost!
4. Shembe Package – R129
The Shembe Package goes for a monthly payment of R129, offering over 60 channels plus a devoted Shembe channel.
5. Indian Package – R109
The add-on Indian package cost R109 per month, offering six channels of pure Indian entertainment. It includes Colors TV, Glow TV, NDTV, ST Bollywood, StarLife, ZeeCinema.

StarSat connection procedure
To start watching any of the channels, you first need to purchase a StarSat decoder. If you are new to the subscription to TV services, you have to get the StarSat 3 HD decoder. The device goes for R499 after a 17% cut from R599. You also get a free dish and installation. Installation is free only when one does not reside in a security estate, and if the installation is not business-based.
This gadget will enable you to view your entertainment in HD. By having a decoder, you will get access to premium TV channels and free-to-air digital channels that are available in your area.
The next procedure after getting the StarSat decoder is to register your account. Who can assist in the StarSat registration? The people who help with the installation will also assist you in the registration. The final procedure to ensure you are fully connected is paying for it.
StarTimes ON phone application
Did you know you can now access StarSat channels on your phone? By simply downloading the Startimes ON app on your mobile phone, channels will be at your disposal wherever you are. You can also make payments via the app. Another advantage of the application is access to online shopping. Through the StartTimes ON app, you can access the StarTimes Go store. The store offers a platform to shop for affordable electronic items.
StarSat contact details

Do you have any queries on where to buy a StarSat decoder, how to connect it, and how to remove any errors? Then use StarSat contact numbers to talk to any of their customer representatives. Speaking to a real person instead of an automated system can help resolve the problem you have quickly. You can also visit their offices or customer experience centres during working hours.
You can use their phone numbers to get a quick response or compose an email to explain your problem in detail. It is essential to have all this information at your disposal, especially if you contact this service provider because of a decoder issue. They can ask you for your card number and account number. To solve any problems that their customers might have and bring their products and services closer to the people, this company has branches in every major town in South Africa. You can get any of the branch contact details on the official website.
Using your phone, you can also send an SMS with your name to 4004, and a customer representative or an agent will call you back. The following are the main StarSat contact details.
Address:
MIDRAND (Headquarter office)
Block C, Riverview Office Park
Halfway Gardens x 100 Bekker Road, Midrand
Operating hours:
Mon-Fri 08:00AM – 05:00PM
Saturday 08:00AM – 01:00PM
Call centre: 011 582 9988 (08:00AM – 8.00PM)
Email: wecare@starsat.co.za
How to pay your StarSat subscription

How can I pay for my StarSat installation? Payment options are easy to use and come in various methods to choose what is most convenient. You can pay for your StarSat subscription via the following ways:
ATM
Debit Order
Internet Banking
Credit Card
Direct deposit
An EasyPay outlet
Visiting a StarSat Experience centre
EFT payments
For those making bank payments, the account details are:
Bank: Standard Bank
StarSat bank account no: 252315553
Bank account name: StarTimes Media SA
Account type: cheque
Branch code: 009205
To avoid disconnections, the payment you make should reflect a few days in advance. Debit orders, direct deposit from ATMs, and Electronic Funds Transfer (EFT) tend to reflect between 24 and 72 hours. On the other hand, using a credit card, paying via call centre agents, or paying using Easy Pay Outlets and store-bought vouchers immediately.
Do not miss out on any of your favourite programs. Instead, pay any of the listed above premium StarSat channels and enjoy an uninterrupted TV viewing experience. The contact details and different payment methods are also listed in this article.
READ ALSO: Updated DSTV packages, channels and prices in 2021
Briefly.co.za published an article on updated DSTV packages, channels and prices in 2021. Different people prefer to watch different genres of entertainment. DSTV offers a diverse selection of channels. There are also different packages, each with different pricing to suit your financial capabilities. Read more in the article.
Source: Briefly.co.za