Just as is the case for other universities, your UNISA registration is a key process after your Master`s application. You must adhere to the registration requirements to fully secure your chance at the school. If you have ever desired to study at the institution, then consider following every procedure strictly. The school takes a strict approach in offering slots to qualified students and will not entertain any mishaps. It is possible to lose your slot just by failing to confirm your details during registration.

With so much to know for one to be qualified and accepted at UNISA, it is paramount that every interested candidate does due diligence in getting all the necessary information. Fortunately, this is easy. With the right procedure, anyone can register and get to be part of the institution. All you need to do is to understand and get the procedure right.
How to Register for your master`s programs
You can only register once you have a confirmation from UNISA after your application. You can also re-register if you made enough progress in the current academic year. Those who deferred their studies officially can also re-register.
You need to stick to the dates of registration. These vary depending on the qualification. For instance, the registration of Doctor of Leadership programs closes on 29th March 2019. MCompt must register by 25th March while newly approved applicants and re-registering students must register by 29th March 2019.
Online registration guide
You start by entering your student number in the slot provided.
Confirm your details as shown on the screen
Key in the modules that you are registering for. It is important to ensure that you have entered the correct modules and that you have met all the pre-requisite for the modules.
Check on UNISA provisional examination timetable in case you select a coursework Master's program. This is to confirm that you do not have exams that will clash.
Make sure you pay the minimum UNISA Master`s fees allowed if you want your registration to be complete. Failure to do this will lead to incomplete registration which could put everything on hold or lead to disqualification.
What should you do after your registration?
Once your registration for a Masters program has been approved, there are several things you need to do fast.
The first step would be to visit myUnisa for a login. This works if you have never logged in before.
On your myLife e-mail account, login. This is an email account that all students are entitled to since it is the platform where all important info is communicated.
You should use myunisa to access crucial study information. Those that are registered for MBA, DBL and MBL degrees should get theirs on SBL's ESOnLine
Contact your supervisor if you need to get the content on either platform.
The Application process
One of the questions that many candidates have is how long does it take for UNISA to process applications? The response will come after 6 to 8 weeks once the official date to apply is closed. This means, therefore, that you need to do everything correctly within that given window period or risk losing your chance. Note that everyone wishing to pursue a new academic qualification program at UNISA must apply for it, there is no two way about it.
READ ALSO: Pretoria-based law graduate shares her inspiring success story
Who applies for the 2019 Masters program at UNISA?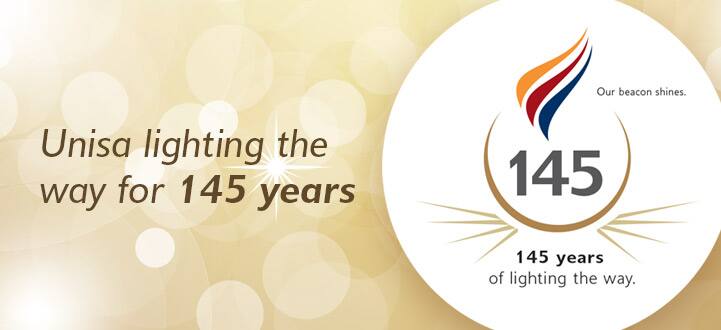 Now that you understand the registration process, it helps to note that only those who qualified during the application can register. So who can apply? Anyone interested in studying at UNISA must adhere to these basic requirements. The following are the people allowed to apply for a new Masters degree:
First-time applicants
Students of UNISA wishing to change their qualification to a new one
Students that wish to further their studies at UNISA by enrolling for postgraduate studies. They must be in their final year of an undergraduate degree, postgraduate diploma or a Masters degree program.
You need to reapply if after a successful receipt of feedback in a previous application you failed to register for one reason or another
You also need to reapply if you registered as a student for a program but failed to register in the past academic year and now wish to proceed with your studies in 2019. This exempts students that applied and were given a formal deferment.
Is there an application form?
There are different ways through which applicants can apply to be part of the University of South Africa programs. Prospective students must apply online as follows.
Have a copy of your green bar-coded identity card which must also be certified.
Show proof of payment for all relevant application charges.
Have a copy of your certified grade eleven results and a copy of the latest grade 12 results.
It is also important to note whether or not you meet the requirements of the course you want to be enrolled in before you apply to South Africa University. South Africans that are applying online must have a working email and ID number. Foreigners, on the other hand, must have a passport number.
Applying for admission without a student number
Interested candidates must be asking the question, how do I apply for a Masters at UNISA 2019? The concern is even more relevant for those that may be doing it as new applicants. There is the issue of not having a student number. If this is the case, follow this procedure to apply for admission correctly:
Start by applying online for the UNISA student number. This should have been done between September 10th and November 23rd, 2018, although certain exceptions exist. You will need to pay R105 for the process. You will get notified via email and SMS that your fee has been received. You, however, need to note that this is not a confirmation of successful approval of your 2019 application.
When the student number is given to you, the next step would be to apply online for your 2019 academic year admission. Applications were open as from 10th September to 23rd November 2018.
The third step of admission would be to attach supporting documents. This means that you have to upload your Identity card or Passport, attach your academic qualifications if you were not at UNISA before, ledge for foreigners, and a research outline except for the cases of an MBA, LLM, and, MBL. Take note that emailed documents will not be accepted. You also need to upload the documents in acceptable formats, and they should be uploaded separately. Do not upload them as a combined file. Failure to complete these three steps will lead to your application being instantly discarded.
In case you have an existing student number, you do not have to reapply. This number will be used for life. However, there is the need to note that this does not apply to informal numbers given to short business courses applications. They often start with a 7. In case you were issued with such, then you will have to apply for the official student number.
UNISA registration and application status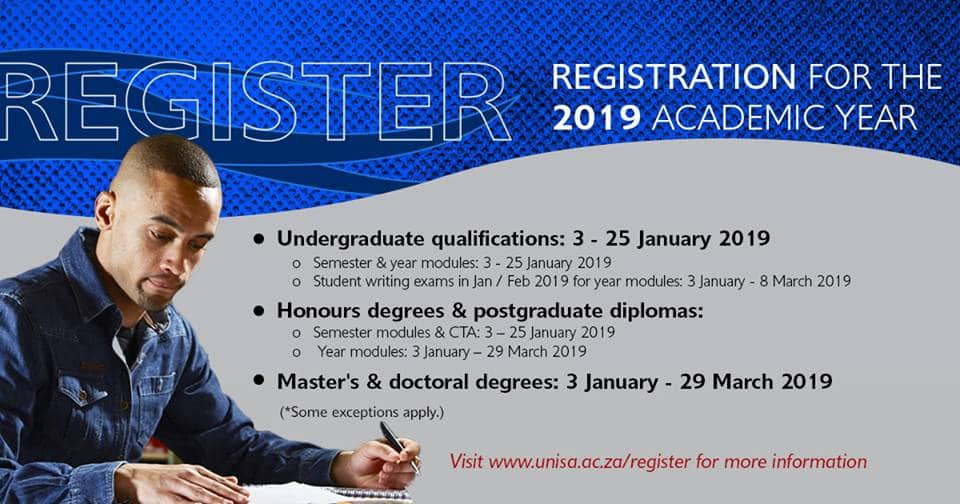 Once you applied in good time and followed all the said requirements, it is obvious that you would want to know the status of your application. This means that you may want to track application status before deciding on what to do next. In such a case, there is a simple way to get all the clarity you need. As long as you applied in good time, you can give yourself an estimate of 3 to 4 weeks before any response is expected from UNISA, unless of course, you applied closer to the deadline.
To track your registration progress, you have to follow an online procedure using a specific tool. Here you will be required to submit your personal information and continue as prompted. In case you are worried that your response seems to be taking way too long than it should, then follow these simple steps to confirm that the application process was done correctly.
Confirm that you submitted the correct contact details to UNISA. Failure to give contacts means that it will be impossible to get any official communication from the institution.
Visit the UNISA admin page for confirmation and contact updates.
Make use of the form, 'track my application.'
Make use of the user name, which is your student's number, as well as the password you used during the application process.
In case of any difficulties accessing the page, send an email to myunisahelp@unisa.ac.za for assistance.
Fees and relevant charges
You need to note that education, in general, is a significant investment and you must be prepared to foot the costs. This said UNISA has lower fee requirements compared to other institutions of higher learning rated at its level. This means that you are sure of getting the value of your money without having to strain too much.
The fees paid will depend on the number of modules a student takes as well as their qualifications. Averagely though, a student taking between 4 to 6 modules may pay up to R147000 and 380000 for every module. You need to note that these charges are subjective and can change. Even so, bear in mind that these costs are not inclusive of books charges which you must be responsible for.
Note that all application and other charges must not be brought to the UNISA offices in cash. All application charges are non-refundable whether you qualify to join the institution or not, or if you decline an offer given to you. There is also a funding program for students that are eligible for assistance. This comes in the form of bursaries and loans. The awarding is determined by the fund's donors and is considered only when you apply.
Now that you have a better understanding of UNISA Masters application 2019 requirements, and the UNISA registration process, the ball is in your court. Make sure that you have the academic qualifications for the program you want to enroll for and get all other supporting documents ready. These, coupled with your ability to pay fees, you are guaranteed of quality education for your postgraduate program.
READ ALSO:
Mom gets master's degree of son who died of cancer before graduating
Graduate takes to social media to celebrate her victorious pass
Cheeky Medicine and Surgery graduate inspires: 'Big shot. Superstar.'