20 best Braai salads to make ever
The next big decision you have to make after choosing to Braai, is settling on the right Braai salads. Apart from giving your Braai meat awesome presentation, the salads do add significant nutrient value to the whole feast mix.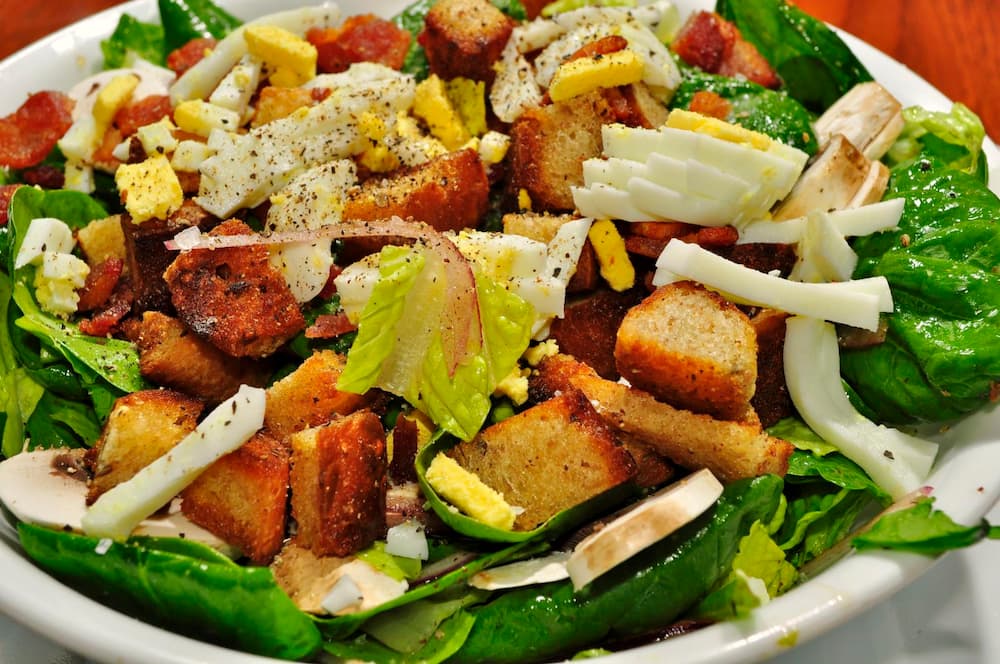 READ ALSO: How to make Malva pudding sauce
It can, however, be a battle to find the right Braai ideas, especially for the salad. Do not despair. Here is a list of salads for Braai that you can try with great levels of success.
What do you serve with a Braai?
Salad is a great accompaniment for Braai. All you need to do is get the right mix of fruits and vegetables to make it worthwhile. Below are some of the best recipes you can try.
1. Beetroot and butternut salad with avocado
This delicious combination should accompany a well-roasted sirloin steak and garlic on the Braai.
Panzella goes well with a Greek-style braaied lamb recipe, and is one of Braai salads with a twist.
When paired with thick, succulent lamb chops, you are assured of getting lots of satisfaction. The salad has a beautiful appearance with an oily olive oil smeared over it and a pinch of black pepper sprinkled over the salad.
4. Greek salad with marinated feta
This is a simple accompaniment with extraordinary flair of sophistication. It goes well with a spicy peri-peri chicken burgers.
Crunchy cabbage is a great combination of nuts, noodles and seeds, that give it a crunchy feel. To give it taste, a sweet and sour dressing is added onto it.
6. Aubergine and broccoli salad with cumin and honey
This vegetable salad comes with extraordinary flavors. nothing beats it when combined with a juicy rump steak.
7. Chickpea, bean and olive salad
Chickpea, bean and olive is a delicious Mediterranean-style mix that delivers exemplary satisfaction when served with seared tuna steaks.
8. Roasted peppers with capers and fresh basil
This salad should be serves with whole roasted chicken.
9. Brown rice salad with aubergines and almonds
If you are wondering what to pair with richly spiced lamb chop espetadas, Brown rice salad with aubergines and almonds will do the trick just fine.
10. Chargrilled Spring Onion, Pea and Asparagus Salad with Jalapeno Dressing
This salad has numerous flavors that come with charry edges and pepper tastes.
READ ALSO: How to make Dombolo: the best recipe with pictures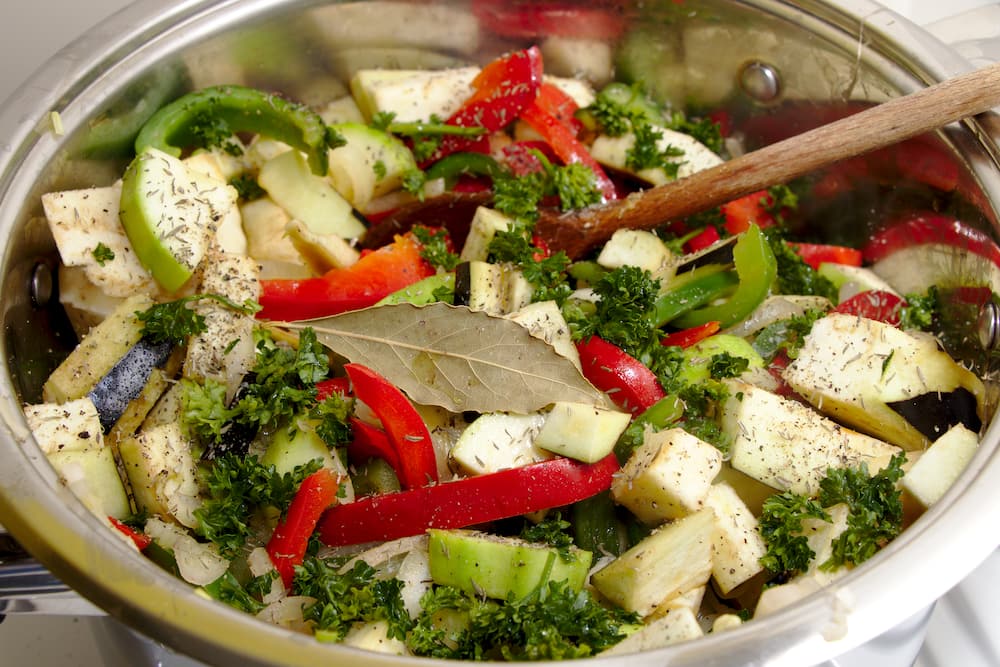 11. Grilled Aubergine with Tomato Rocket and Goats Cheese
For those in search of a simple yet unique dose of a tasty salad, this recipe will do you good.
The classic Tabbouleh comes with a velvety tomato dressing that will undoubtedly leave you licking tomato juice off your fingers.
It is rare to experience a South African summer without a sweet bite of watermelon. This salad is best served with a fresh grilled meat.
14. Summer Beetroot Salad With Herby Pesto
If you were wondering what Braai side dishes will make your feast worthwhile, then worry no more as Summer Beetroot salad with Herby pesto delivers great satisfaction. It is especially sweet for a smokey Braai flavor.
15. Broccoli, Apple & Walnut Salad
Pairing Broccoli, Apple & Walnut with grilled smokey chicken and charred potatoes will make your meal worthwhile.
16. Melanzane Parmigiana Salad
Even though this is not one of the main kasi braai salads, it is one you should consider pairing with skilpadjies.
17. Fresh Green Slaw
This recipe will turn your whole grilled fish meal into a memorable feast.
18. Pepper and Pomegranate Salad
This salad recipe is best suited for summer and is full of different flavors of roasted peppers.
READ ALSO: The easiest soft roti recipe ever 2019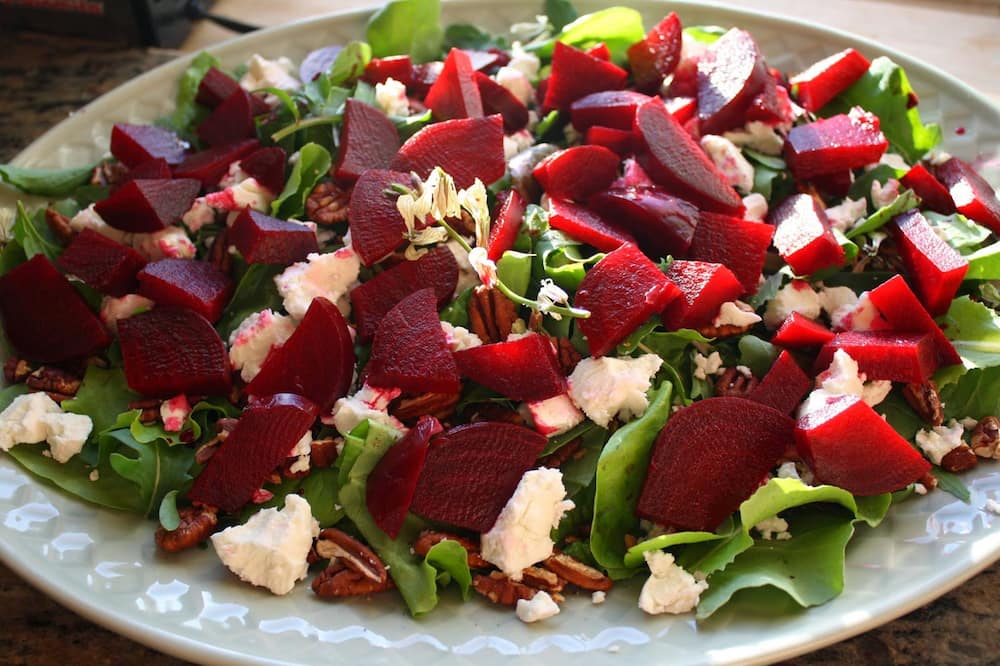 19. Beetroot, Chevin & Hazelnut Salad
This recipe will definitely attract the most unexpected questions from your visitors, especially, the question about the recipe.
This salad connects one with his or her South African roots. It is tasty and quite simple to put together.
So, what do you serve with a Braai? Braai salads are the best, both for nutritious reasons and getting a delicious taste out of it. Choose one of the recipes above to create a salad that will give you the desired satisfaction.
READ ALSO:
Best peppermint crisp tart recipe South Africa
How to make lasagna at home
5 easy and healthy chicken wrap recipes
Source: Briefly News