Kingklip recipes: easy and tasty dish fast (step-by-step)
grilled kingklipKingklip is one of the most popular fish among South Africans. The name Kingklip is derived from a Dutch word, 'koningkliprisch', which means the king of rockfishes. It might have been called so due to its low-fat levels and its delicate taste. Some have described this taste as slightly sweet, meaty flavour fish. The subtle flavor blends well with spices, making Kingklip easy on the taste buds. The firm white flesh of this fish makes Kingklip recipes a favourite among cooks because it does not get torn apart once it is cooked.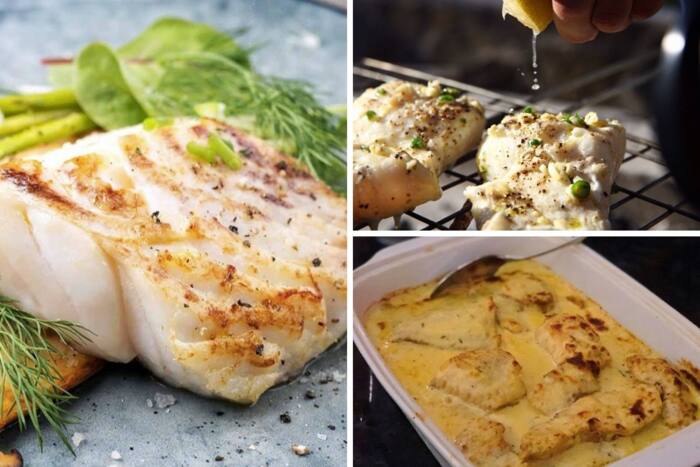 Generally, Kingklip tends to be pricey on the menu, making it difficult for an average consumer to take it on impulse. We have therefore compiled some recipes to help you make them on your own so that you can enjoy this dish at your home.
Spicy braai Kingklip recipes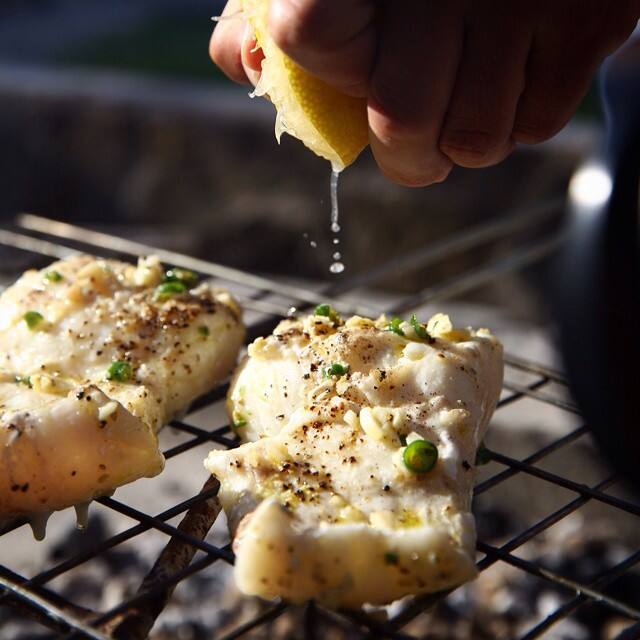 Preparation time: 1 hr
Cooking time: 20 minutes
Servings: 4
This fish braai recipe will require you to marinade the fish fillets for half an hour beforehand. This will make your fish nice and soft after it is cooked. You will also notice that the ingredients include lemon, which should only be added to the fish once it is well cooked. Using the lemon to marinade the fish makes it tough. You could also exclude the lemon if you do not like it in your fish.
Ingredients:
Three garlic cloves (minced)
Italian parsley (chopped)
Coriander leaves
1 teaspoon ground coriander seeds
1 tsp paprika
1/2 chilli flakes/chilli powder
One lemon, juiced
1 tbsp olive oil
500 grams fish fillets
Method of preparation:
Put all the spices in a blender and process them into a smooth paste.
Place the fish fillets on an oven dish and season them with salt and pepper. Pour the smooth paste on the fillets and let them sit for half an hour.
Put the fillets on a pre-heated braai. Cook them until they turn into a nice white colour. (About 20 min)
Serve with jacket potatoes and a salad of choice.
Cheesy creamy Kingklip fillets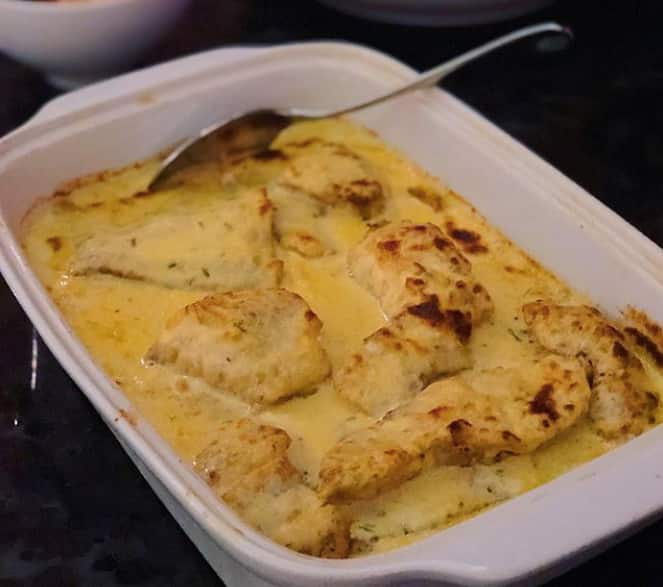 If you like a rich, creamy flavour coupled with the fullness of a matured cheese, then this recipe will be a joy to follow. The mustard comes in to complete an already flavourful dish, giving it the finishing touch it needs to wet one's mouth. Serve the Kingklip fish with a delicious salad, and you have yourself a restaurant experience right in your kitchen. Family and friends will likely love you for cooking them this treat.
Preparation time: 20 minutes
Cooking time: 20 minutes
Servings:4
Ingredients
Four pieces of 15 grams Kingklip fillets
One tbs butter
One tbs flour
1 tsp mustard (any type will do)
300 ml of milk
1 cup cheddar cheese, grated (preferably matured cheddar)
Salt and pepper
Method
Pre-heat the oven to 200 degrees Celsius.
Put the fillets in a baking dish, evenly spread. Season them with pepper and set aside.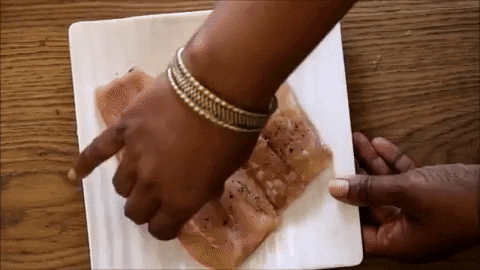 3. Heat the pan at medium heat, add the butter, and allow it to melt.
4. Add the flour and stir for a minute until the mixture forms a paste.
5. Add mustard and let the mixture cook for 3 minutes.
6. Slowly add the milk while stirring. The sauce should now have a thick consistency.
7. Remove from heat and add two-thirds of the cheese into the sauce. Then, pour the sauce over the fish.
8. Add the remaining cheese on top of the sauce and more pepper to taste.
9. Put the baking dish in the oven for 15 to 20 minutes.
10. Serve the fish with boiled potatoes dipped in butter and parsley.
Easy and fast: grilled Kingklip fillets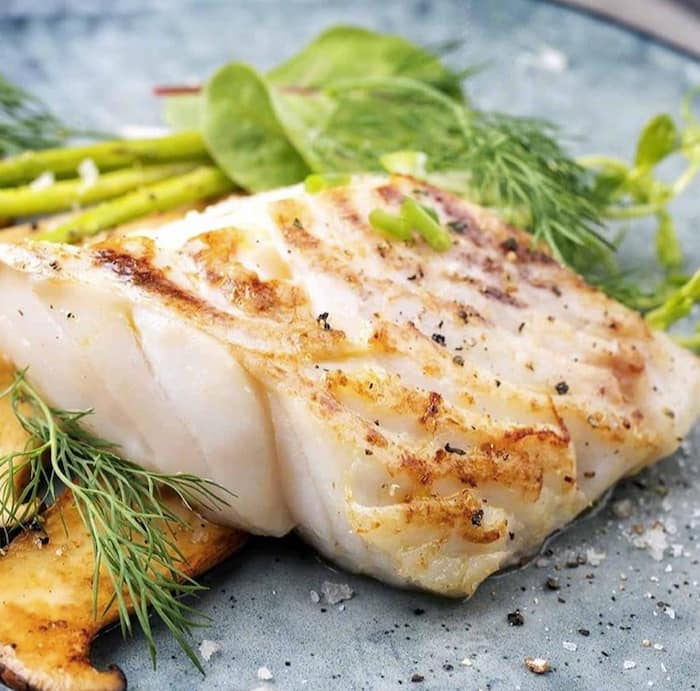 Quick fact: Kingklip is only found in two places in the world, one of which Cape of Good Hope right here in South Africa. South Africa is called the rainbow nation because the culinary skills of its people reflect the many cultures of the people who have inhabited the land over many centuries. The East origins generously contribute to the spicy Kingklip South African dishes, while the westerners have added to the more fancy side of things. But, this recipe is not necessarily designed to showcase those intricate culinary skills. It is one of those 'touch and go' Kingklip recipes. It takes only 15 minutes to prepare and cook. Note how the recipe uses a fish spice instead of using fresh ingredients. Still, it allows for a good tasty meal that can be whipped up in a short time.
Preparation time: 5 minutes
Cooking time: 10 minutes
Servings: 4
Ingredients
Fresh Kingklip fillets
Butter
Crushed garlic
Fish seasoning of choice
Salt and pepper
Method of preparation
Line a baking tray with foil.
Place the fillets on the tray and season with salt and pepper, and then add the fish spice.
Spread the garlic on the fillets and top them with pieces of butter.
Turn the grill function on the oven and grill for 10 minutes.
The fish is ready when it turns golden brown.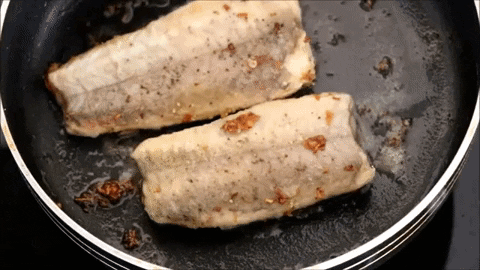 6. To add a touch of class to this, you can serve it with hollandaise sauce.
Sauce ingredients
500 g butter
One egg yolk
1 tbsp lemon juice
Black pepper
Method of preparation
Heat the butter until it is piping hot.
Meanwhile, blend the lemon juice and the egg yolk.
Add the butter a little at a time until the sauce thickens.
Add the black pepper.
Is it not cool that you can enjoy the sumptuous fish which is considered a rarity in the world right in your kitchen. Whether you prefer your fish creamy, spicy and fancy, or simple and fast, there are Kingklip recipes for you to choose from. So, go ahead and treat yourself with a Kingklip fillet, whichever way you prefer to cook it.
Source: Briefly.co.za