Traditional kingklip recipes in South Africa: tasty fish dish cooked fast
Kingklip fish is among the most expensive meals in South Africa. The name is from a Dutch word, 'koningklipvisch,' which means the king of the rockfish. The fish has a low-fat level and a delicate taste. Its subtle flavor blends well with spices and make the dish easy on the taste buds. Kingklip recipes shared in this article explain the best way to grill and fry this fish without it falling apart. Also, self-taught home cook and popular food content creator Anathi Xaba shared with Briefly.co.za common side dishes and sauces that pair perfectly with kingklip.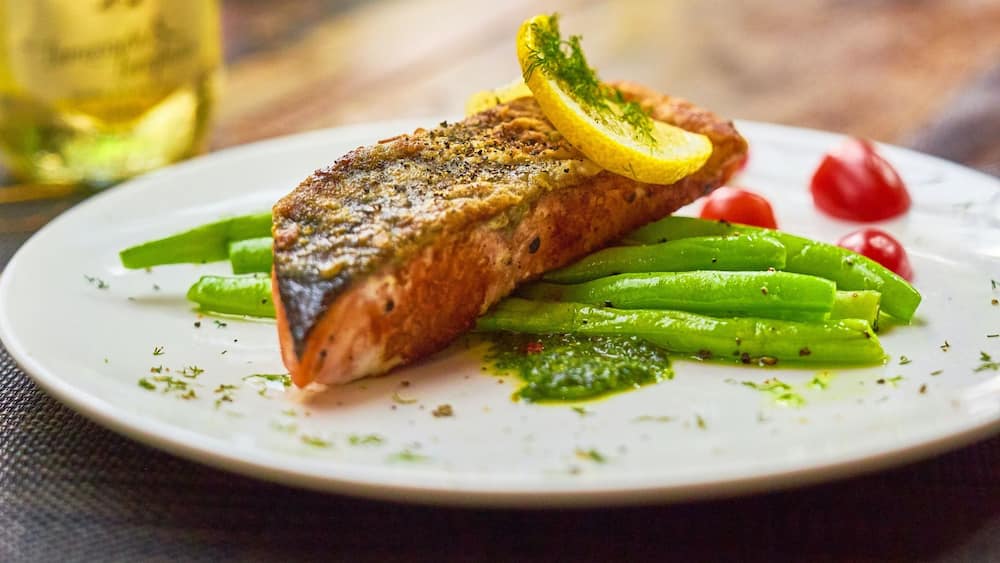 Generally, Kingklip tends to be pricey in most South African restaurants, thus making it difficult for an average consumer to buy it on impulse. This article compiles recipes to help you cook Kingklip fish dishes available at luxury hotels so you can treat yourself at home on a budget.
South Africa's traditional Kingklip recipes
Kingklip is a rare fish with firm white flesh. The fish can only be found along the Southern African coast and New Zealand, Australia, Argentina, and Chile coastlines. If you can afford to buy it, try different ways of preparing the fish and amuse yourself with a restaurant experience right in your kitchen.
Before we dive into the abundance of kingklip variations, let's get acquainted with self-taught home cook and Instagram food content creator Anathi Xaba's go-to side dishes options:
When serving Kingklip or any type of fish, you always want to serve it with something light and fresh. So common sides to serve with kingklip would be savoury rice, roasted mediterranean vegetables, coleslaw and a corn salad. Lemon butter sauce or a spicy ginger butter sauce pair perfectly with a kingklip.
Ocean basket Kingklip recipe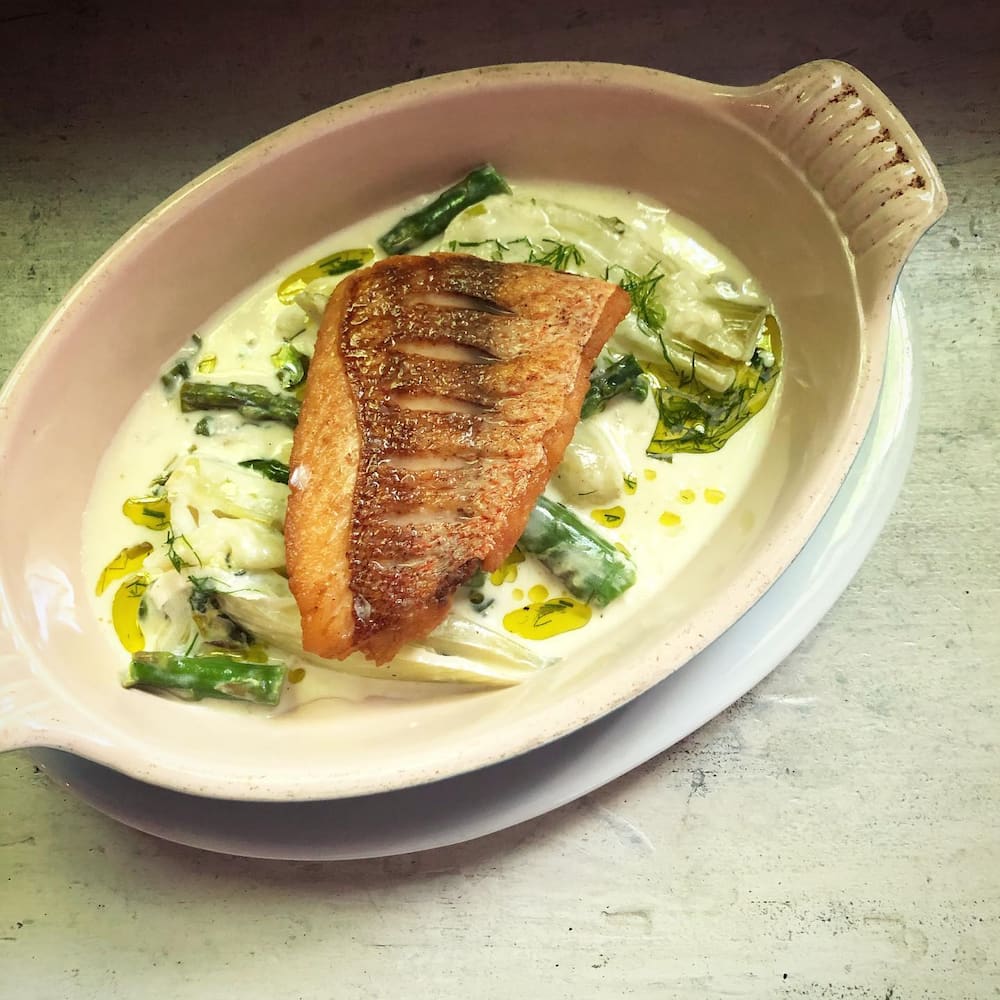 Your family and friends will likely love you for cooking them this treat. You can serve your ocean basket Kingklip fish with a delicious salad, steamed beans, or mashed potatoes. Below is an easy way of cooking this fish in an hour:
Preparation time: 30 minutes
Cooking time: 20 minutes
Servings: 4
Ingredients
4 fish fillets
150 grams of butter
250 ml of fresh milk cream
2 teaspoons of powdered garlic
2 tablespoons of lemon juice
1 teaspoon powdered black pepper
20 grams of all-purpose flour
1 teaspoon of salt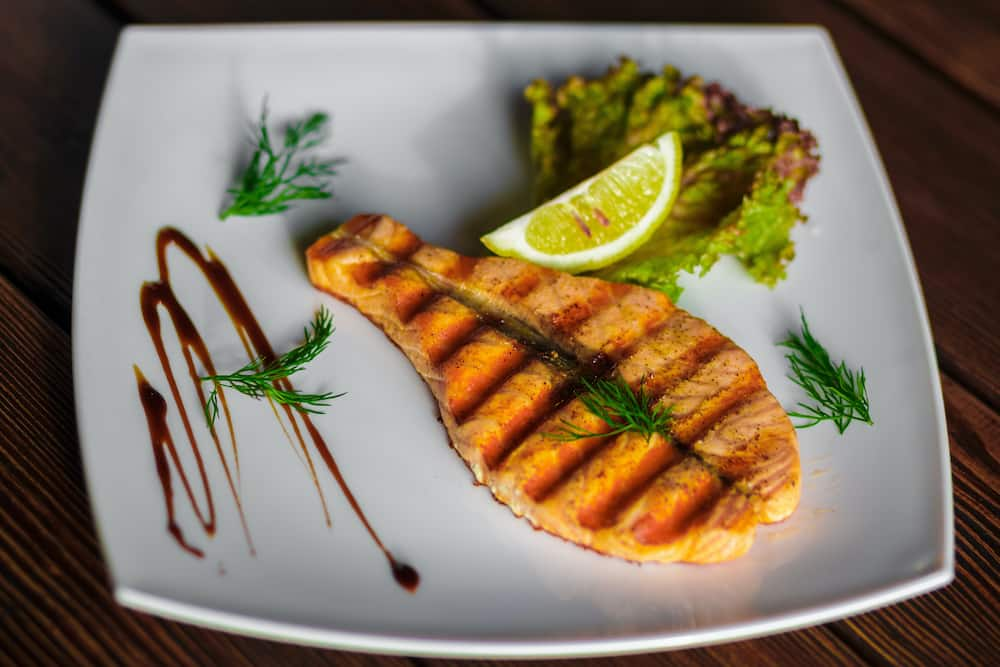 Method of preparation
Wash the fish fillets in clean water and coat them with the all-purpose flour.
Melt butter in a pan over medium flame.
Place the coated fillets in the pan.
Sprinkle salt, garlic powder, and black pepper powder on the fillets.
Sauté them until they turn golden brown and crispy on both sides.
Pour in the milk cream and simmer for five minutes.
Sprinkle the lemon juice on the fillets and serve when hot.
Spicy braai Kingklip recipe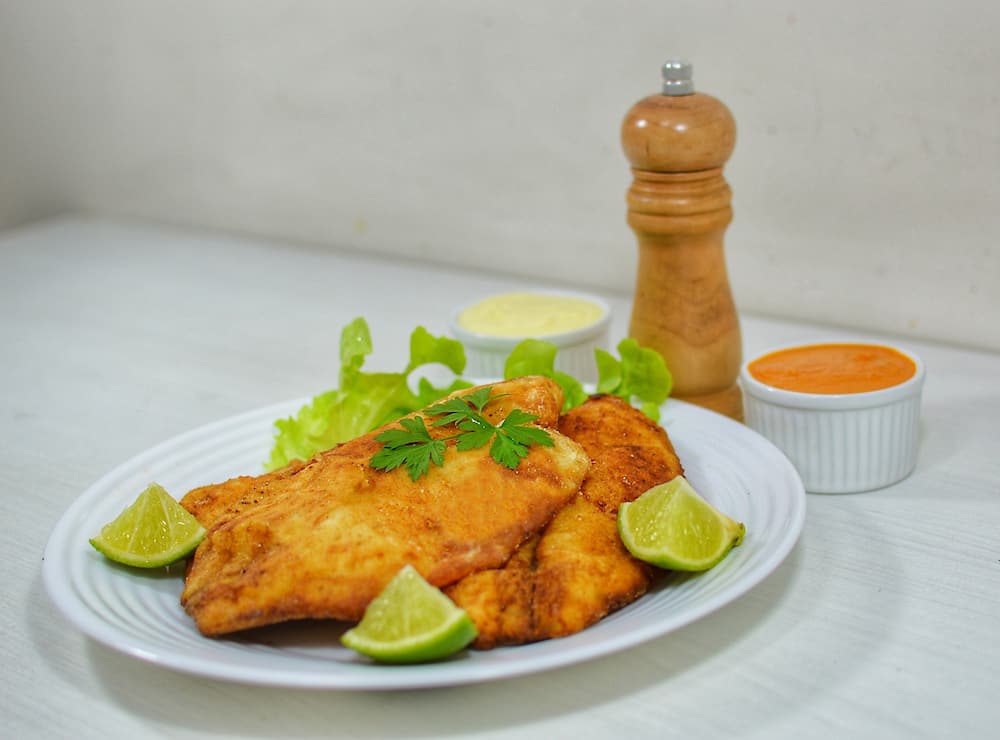 This Kingklip braai recipe requires you to marinade the fish fillets to make them soft. You will also notice that lemon should only be added to the fish once it is well-cooked. Using the lemon to marinade the fish makes it tough. You could also exclude the lemon if you do not like it in your fish.
Preparation time: 1 hour
Cooking time: 20 minutes
Servings: 4
Ingredients
3 garlic cloves (minced)
2 Italian parsley (chopped)
1 cup of coriander leaves
1 teaspoon of coriander seeds, grounded
1 teaspoon of paprika powder
1 teaspoon of chilli flakes/ powder
1 lemon, juiced
1 tablespoon of olive oil
500 grams of fish fillets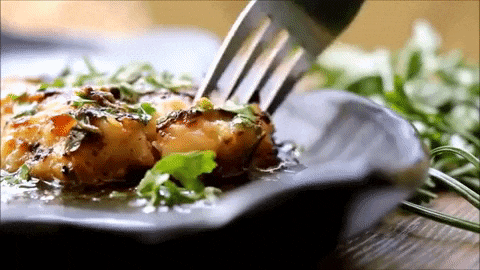 Method of preparation
Put all the spices (except the lemon) in a blender and make a smooth paste.
Place the fish fillets on an oven dish and season them with salt and pepper.
Pour the smooth paste on the fillets and let them sit for half an hour.
Put the fillets on a preheated braai.
Cook them until they turn into a nice white color (about 20 minutes).
Serve with jacket potatoes and a salad of choice.
You can sprinkle the lemon juice on the fish fillets while eating.
Kingklip thermidor recipe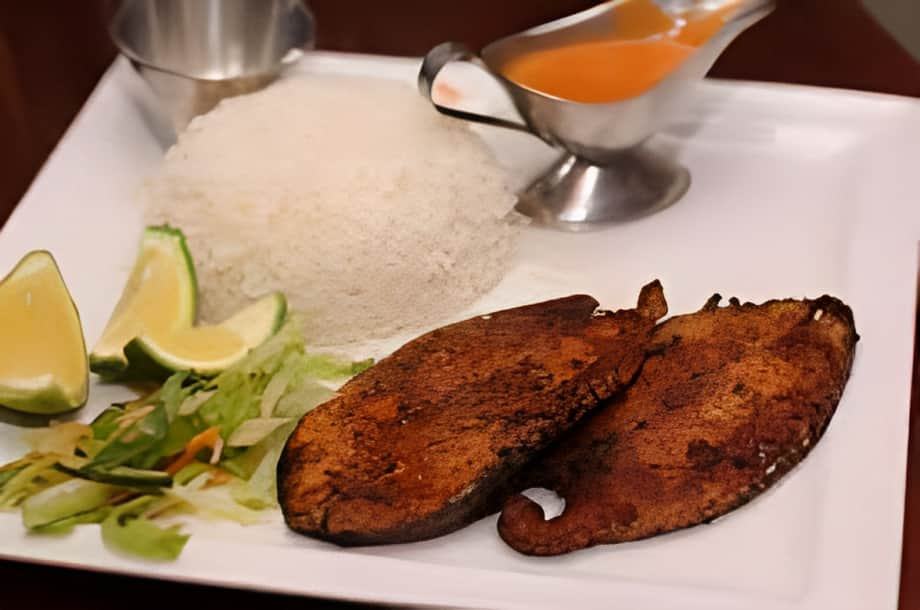 Whichever recipe you use to cook Kingklip fish, do not overcook the fillets because they will dry up and impact the taste. You can use fresh chilli sauce to give the sauce a slightly red color and savory taste.
Preparation time: 30 minutes
Cooking time: 20 minutes
Servings: 4
Ingredients
1 kg fish fillet
250 grams of cheddar cheese, grated
3 tablespoons of all-purpose flour
1 teaspoon of salt
3 tablespoons of lemon juice
1 teaspoon of chilli sauce
1 cup of milk
3 tablespoons of margarine, melted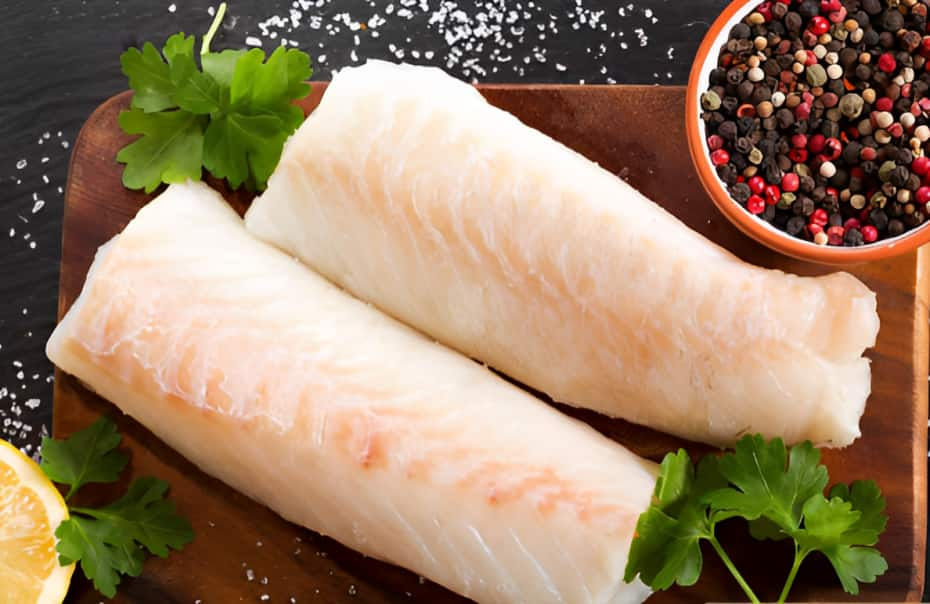 Method of preparation
Preheat your oven to 350 degrees.
Split fillets length-wise, roll them up, and fasten them with a toothpick.
Place them in a shallow baking dish.
Pour milk over the fillets.
Add salt and pepper and bake for 30 minutes.
In a separate bowl, pour off the milk and add melted margarine. Add cheese and stir until it melts, then add lemon juice.
Take the fillets out of the oven and pour the sauce over them.
Serve with rice, bread, spring rolls, and other meals.
Cheesy creamy Kingklip fillets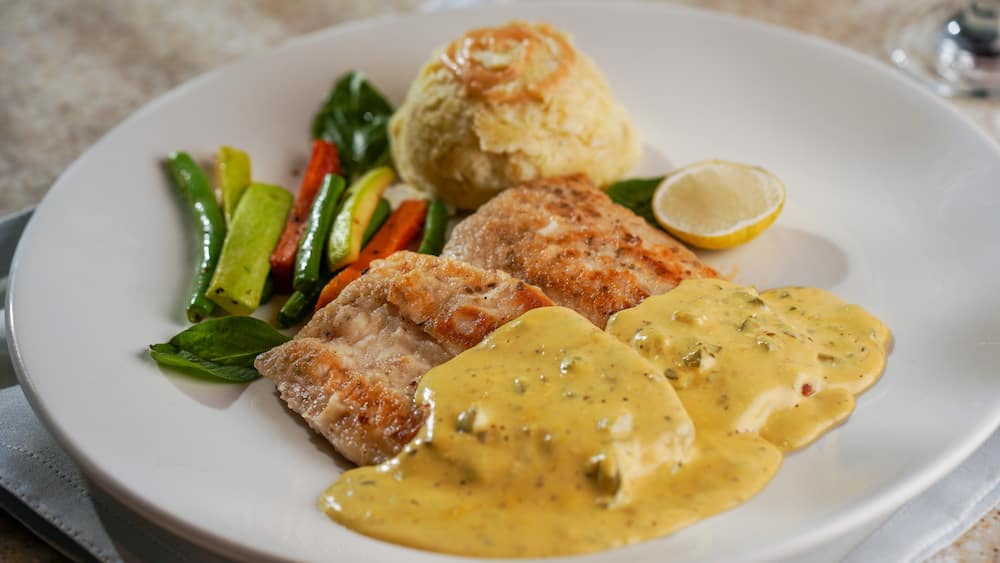 If you like a rich, creamy flavor of cheese, then this recipe will be a joy to follow. You also need butter to complete the already flavorful dish and give it the finishing touch to wet one's mouth.
Preparation time: 20 minutes
Cooking time: 20 minutes
Servings: 4
Ingredients
15 grams Kingklip fillets (4)
1 tablespoon of butter
1 tablespoon of flour
1 tsp mustard (any type will do)
300 ml of milk
1 cup of cheddar cheese, grated (preferably matured cheddar)
Salt and pepper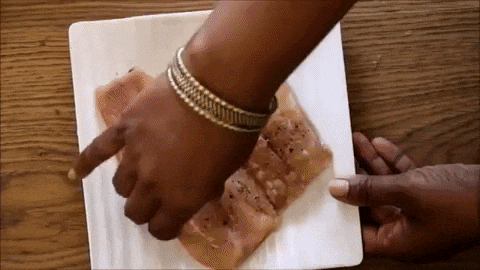 Method of preparation
Preheat the oven to 200 degrees Celsius.
Put the fillets in a baking dish, evenly spread. Season them with pepper and set aside.
Heat the pan at medium heat, add the butter, and allow it to melt.
Add the flour and stir until the mixture forms a paste.
Add mustard and let the mixture cook for 3 minutes.
Slowly add the milk while stirring. The sauce should now have a thick consistency.
Remove from heat and add two-thirds of the cheese into the sauce. Then, pour the sauce over the fish.
Add the remaining cheese on top of the sauce and more pepper to taste.
Put the baking dish in the oven for 15 to 20 minutes.
Serve the fish with boiled potatoes dipped in butter and parsley.
Kingklip recipe - pan fried‌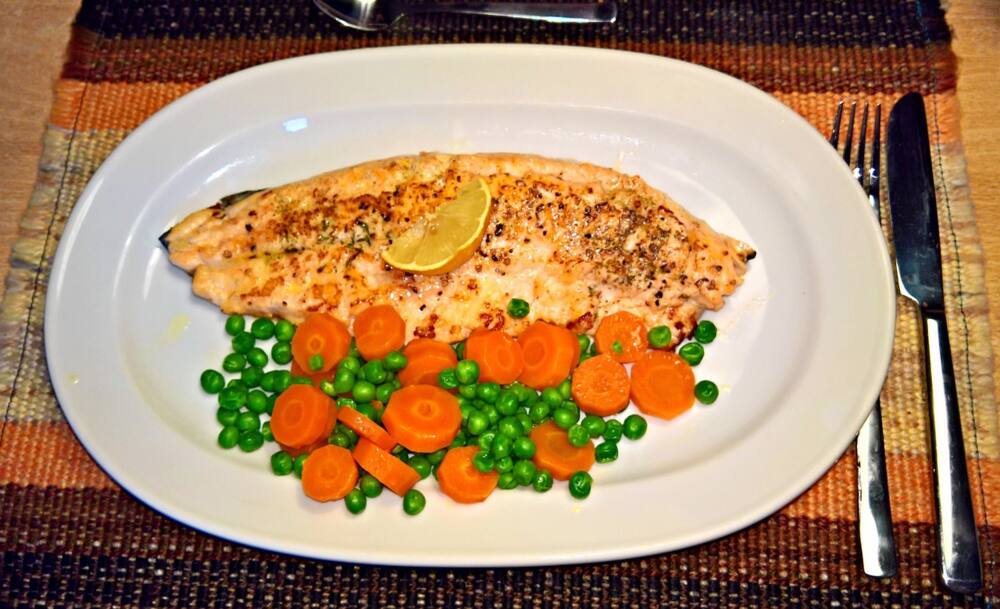 Preparation time: 20 minutes
Cooking time: 30 minutes
Servings: 4
Ingredients
4 Kingklip fillets (or salmon)
2 tablespoons of olive oil
2 tablespoons of white wine vinegar
4 spring onions, chopped
1 cup of unsalted butter, melted
6 potatoes, peeled
A pinch of nutmeg
1 lemon, sliced
Salt and pepper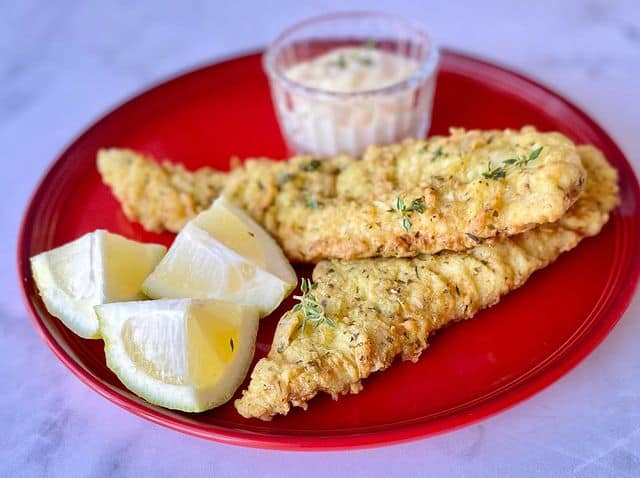 Method of preparation
Marinate fish olive oil for 30 minutes, turning from time to time.
Boil potatoes until tender (20 minutes), then drain the water.
Add nutmeg, salt, and pepper, and mash the potatoes.
Put the spring onions in a saucepan and simmer until they turn golden.
Add four teaspoons of water, vinegar, and pepper to taste.
Simmer for three minutes over low heat, and add half a cup of melted butter.
Brush both sides of the fish fillets with the remaining butter and grill until golden brown.
Serve your potatoes with fish and garnish with lemon juice.
Pour the sauce into a separate bowl for dipping.
Easy grilled Kingklip fillets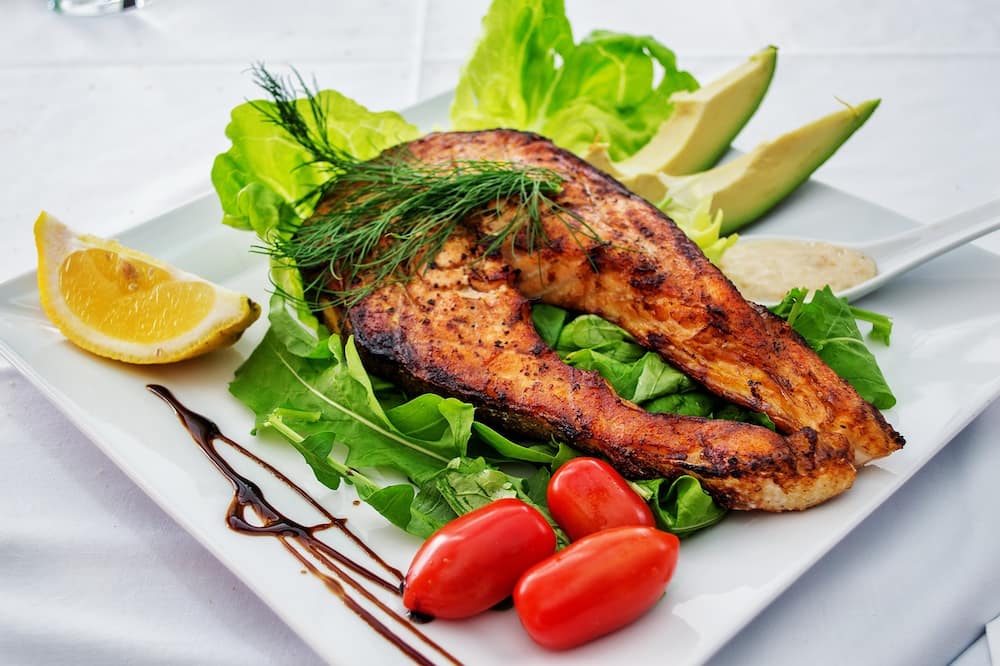 This grilled Kingklip fillets recipe showcases the intricate culinary skills of the South African natives. Since preparing and cooking this meal takes only 15 minutes, you can use this recipe on your busiest days. It will help you cook a tasty meal you can whip up quickly.
Preparation time: 5 minutes
Cooking time: 10 minutes
Servings: 4
Ingredients
4 fesh Kingklip fillets
1 cup of melted butter
2 teaspoons of crushed garlic
2 teaspoons fish seasoning of choice (pepper, thyme, etc.)
Salt and pepper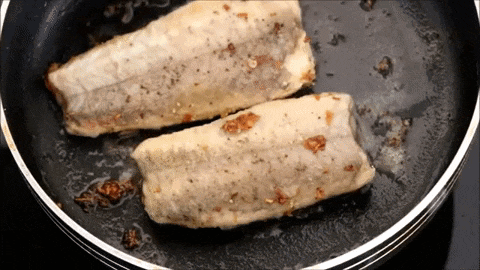 Method of preparation
Line a baking tray with foil.
Place the fillets on the tray, season with salt pepper, and add the fish seasonings.
Spread the garlic on the fillets and top them with pieces of butter.
Turn the grill function on the oven and grill for 10 minutes.
The fish is ready when it turns golden brown.
To add a touch of class to this, you can serve it with hollandaise sauce.
Creamy pan-fried fish fillet with eggs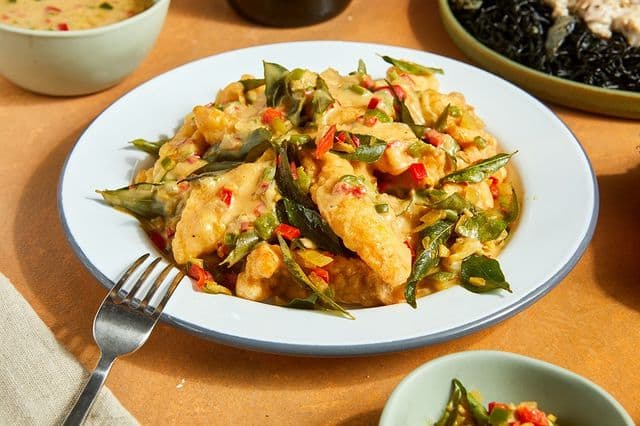 South Africans and people from Asian countries love this delicacy. Cooking fish and eggs together is nutritious and delicious. They contain a good amount of calcium, and none of them will interfere with your digestion.
Ingredients
500 grams of butter
1 egg yolk
2 tablespoons of lemon juice
1 cup of whipping cream
1 cup all-purpose flour
1 cup of milk
2 tablespoons of black pepper
Method of preparation
Heat the butter until it is piping hot.
Blend the whipping cream, lemon juice, and egg yolk.
Pour in the butter, add black pepper, and mix well.
Dust the fish all over with flour and dip into the mixture.
Fry both sides for about three minutes or until they are golden brown.
Pour in the milk and simmer for three more minutes.
Serve with Alfredo pasta or any other dish.
Is Kingklip a good fish to eat?
Kingklip is among the best fish species to eat. It is rich in proteins and has a slightly sweet and meaty taste. The fish tastes best when seasoned and served with sauces.
What is another name for Kingklip fish?
South Africans call it Kingklip, while people in Europe know it as cusk eel in Europe. The fish is called ling in New Zealand and congrio in South America.
Does Kingklip have bones?
Kingklip steaks have bones, and small ones may remain after removing bones from the fish. Hence, many who can afford this fish prefer the skinless and deboned fillets from the local stores.
How do you eat Kingklip?
You can serve your Kingklip fish fillets with sweet scones, French fries, spicy pasta, white or spicy rice, traditional ugali, etc.
How do you cook frozen Kingklip?
Baking, steaming, and poaching are the best methods for cooking frozen Kingklip if you want to skip the thawing process. Avoid deep-frying, grilling, or pan-frying frozen Kingklip fillets because they may release too much water or won't cook evenly.
These Kingklip recipes help you make a variety of flavors from the same type of fish. It can be creamy, spicy, fancy, or simple. So, go ahead and treat yourself, whichever way you prefer to cook your fillets.
Briefly.co.za shared easy lamb potjiekos recipes from South Africa. Your potjiekos should have meat, vegetables (carrots, cabbage, cauliflower, pumpkin, etc.), starches (rice, corn, potatoes, etc.), and spices.
The recipes will help you discover vegetables and starches you can cook in the same pot as lamb meat. For instance, you can add sweet potatoes and pumpkins to the pot because they have similar cooking times and can be cooked the same way.
Source: Briefly News