Lorna Maseko Biography, Age, Husband, Wedding, Divorce and Instagram
Lorna Maseko is one darling bud of Africa whose face is not new to most people who follow trends in the entertainment industry. As a presenter, MC, ballet dancer and choreographer, Lorna is also the Managing Director of Fabulous Production. Despite the fact that she is from humble beginnings, she has grown to become one of South Africa's women who inspire and engage lots of their fans. So, read on as you discover more about this culinary princess with flair.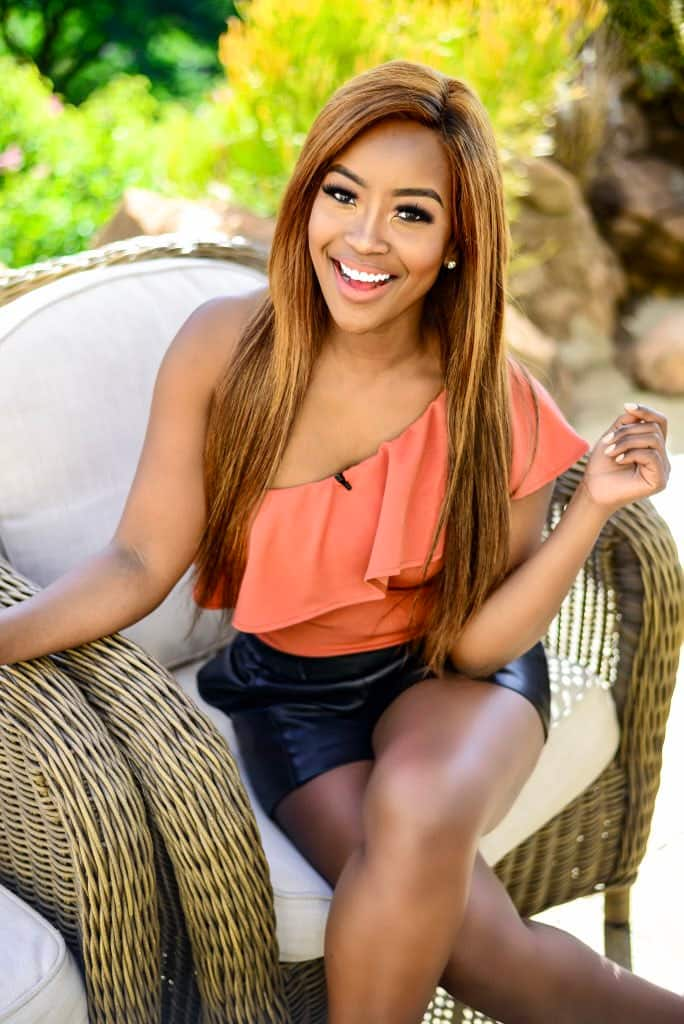 If you have ever had the opportunity to sit with her or hear her out where she talks, you will know that Lorna Maseko is an embodiment of talents and especially, she is full of vigour and passion. Success, to her, is actualised through hard work and a high level of determination. Little wonder she made it to the final top 12 in the search competition of the Top Billing presenter, and also was chosen by True Love Magazine as November Woman In Action in 2007.
Lorna Maseko biography
The story of Lorna Maseko is such that proves to one that irrespective of how rough or bad someone's background is, that does not stop him from achieving greatness in life. Her tenacity together with the "can do" attitude which the celebrity possesses are part of what has made her become one of the most-treasured personalities in the country. But then, this attitude began while she was very tender. She had always carried the consciousness that the sky is her limit which paid her off eventually and made her end up as the premiere black female ballet dancer in South Africa.
READ ALSO: Who is Simon Cowell wife? Her name, age, son, net worth and pics
More so, as part of her greatest achievements, Lorna also remains the first ballerina who is black to take a significant role in South African theatres. But is that all about her? Lorna Maseko also prides in occupying a position that enables her to empower much youth in South Africa, and as an entrepreneur, she has mastered the art of turning what she loves and is passionate about which is culinary arts into a career. Then, as a presenter and producer, she has equally worked on an entertainment programme known as Afro Showbiz News.
With her skill in anchoring events, she has been privileged to address crowds like the Global Citizen Dinner SDG2, hosted VIP Lounge at DStv Delicious Fest in 2018. More so, as a TV personality, she has made a number of guest appearances on shows like "I Love SA", "Afternoon Express", "Expresso" and "So You Think You Can Dance".
Lorna Maseko age
The influential celeb and esteemed chef Maseko was born on the 3rd of July 1983 and also raised in Alexandra township in Johannesburg. This means that she is 35 years old going to 36. With her age, she is a definition of what it means to rise to stardom early in life.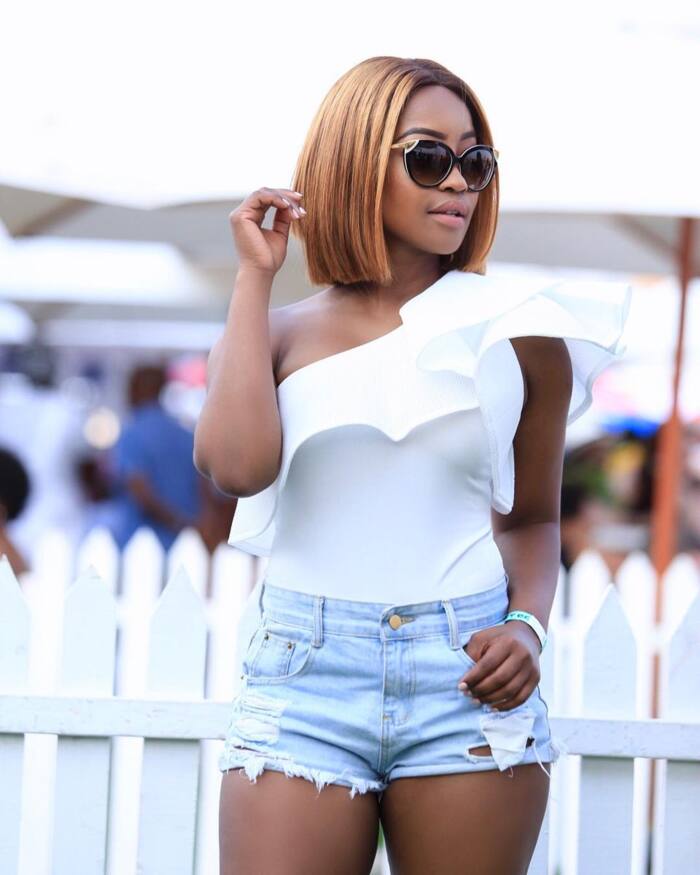 Top billing Lorna Maseko's wedding
In December 2010, Maseko got married to Joburg-based sales executive Gcina "GC" Lukhele at that time. They exchanged marital vows before 150 of the family and friends who were the closest to them and the whole event took place at the Memoire wedding venue in Muldersdrift. Even though they ensured that the wedding was a private affair, they let the media peep in eventually after a month down the line.
READ ALSO: Mmusi Maimane Biography: Wife, Wedding, Education, Family, Kids, Age and Church
According to Lorna, the wedding was a cosmopolitan mix of guests, and so, they had to make everyone feel comfortable with the church service. Among other activities, the ceremony incorporated hymns which were sung by the band of Rivers Church and reading of verses of the Scripture. Dressed in a lace bodice gown with decorations of Swarovski crystals as well as layers of silk and tulle, the fairytale-looking princess eventually appreciated weddings the more based on the experience that she garnered in the process.
Lorna Maseko divorce
The unfortunate happened when the year 2016 recorded the separation of the couple. While she made a stage appearance during the 2016 YOU Spectacular Awards in which she was presenting an award to rapper Emtee, she jocularly said that she is a new divorcee and ready to start a lesbian relationship with the host of the award, Ann Hirsch. Similarly, in a private discussion that Sowetan LIVE had with her, she bluntly stated that she is newly single and ready to mingle. However, on the reasons for the divorce, she was not willing to say anything.
Lorna Maseko Instagram
With her Instagram official page, Maseko uses the platform to reach out to the world and share some interesting facts about herself while she also promotes what she knows to do best. So, connecting with her via this social medium gives you an opportunity to get first-hand information about her.
Without any doubt, Lorna Maseko enjoys so much grace looking at where her life began and the level which she has attained today. With the right use of her gifts and talents coupled with determination, she has been able to manoeuvre her way to the top of her career. This is one of the reasons why the Top Billing presenter cum foodie is gradually walking her way to becoming a world celebrity. At least, the handwriting is clearly written on the wall as she will be appearing at this year's World Restaurant Awards.
READ ALSO: Mihlali Ndamase biography: Age, boyfriend, parents, make up, Youtube and Instagram, education
Source: Briefly.co.za