Lerato Kganyago is a stunning model, actress, businessperson, socialite, and TV presenter from South Africa. She has made several appearances in the public scene although she is mostly known for her talk show, The LKG Show, which was on Soweto TV. If you do not know her from her talk show, you may know her from SABC1 "The Link" or "Live Amp." So, who is Lerato Kganyago?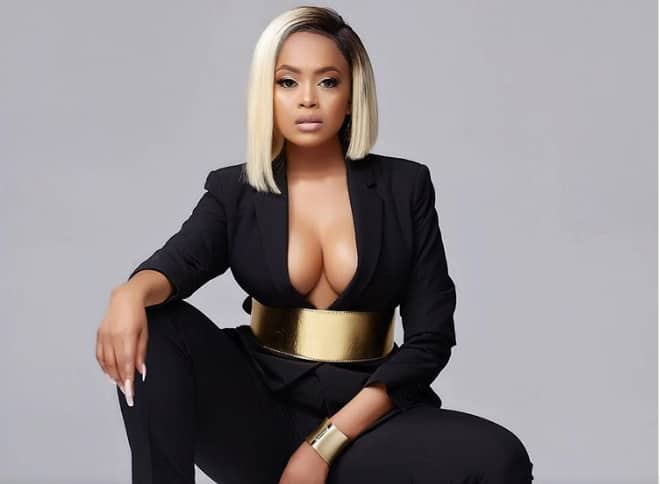 How old is Lerato Kganyago? Looking as good as she does, you will be amazed to discover that this TV personality is now 36 years old. Shocking, right? Ms. Kganyago has a blistering career that has seen her compete with the very best in the entertainment industry, and the newbies and experienced players alike follow her example in one way or another. Here is a detailed Lerato Kganyago biography that will give you a deeper knowledge of this celebrity.
READ ALSO: Ivan Botha biography, wife, parents, family, age and movies
Lerato Kganyago biography
Who is Lerato Kganyago? This detailed biography about Lerato Kganyago will answer this and give more information on Ms. Kganyago.
Lerato Kganyago profile
Born: 22nd of July 1982
Age: Will be turning 37 years old later in 2019
Origin: Soweto, South Africa
Marital status: Single
Occupation: Model, actress, businessperson, socialite, and TV presenter
Famous for: Hosting famous talk shows like The LKG Show, The Link, and Live Amp. She has also won awards like the 2018 Best Presenter Award at SAFTAs.
Lerato Kganyago Facebook: @Lerato Kganyago -LKG
Lerato Kganyago Twitter: @Leratokganyago
Lerato Kganyago Instagram: @leratokganyago
Lerato Kganyago education
Lerato started her primary school life at Ipolokeng Primary school and then joined Boksburg High School. After graduating from high school, she joined Damelin College where she did a Diploma in Travel and Tourism and Public Relations.
Lerato Kganyago modeling career
In 2002, Lerato started showing her potential after winning the Miss Jam Alley. The following year, she was a finalist in the Miss City Press contests and won the 2005 Miss Soweto crown. From there, she was able to spread her wings into other sectors of the entertainment industry as well as entrepreneurship. Over the course of her career, she has mingled with the likes of Crazy Lu, DJ Hluks, and other famous personalities.
Lerato Kganyago parents
Lerato is the only child to her mother Rae, and her father's name is unknown. In past interviews, Lerato has stated that she is close to her mother, who is her best friend. However, Lerato does not have the same soft spot for her father, a man she considers as being absent on an emotional level. Previously, when asked about her father, words like hurt, pain, betrayal, and grudges would come out of Lerato's mouth. However, her recent interviews show that she has mended some bridges with her father.
Lerato Kganyago boyfriend
Who is Lerato Kganyago husband? Presently, Lerato is apparently involved with someone whose name is not yet known. However, she has stated that she is ready for marriage if he proposes. Prior to that, she was dating Katlego Mashego, who is a soccer player for the South African national team. The previous relationship lasted for four years and ended in 2014.
Lerato Kganyago children
Lerato doe not have children although she has had two miscarriages due to fibroids in the past with the most recent one coming in 2015. Following the two unfortunate incidents, she joined therapy and has since decided to put a stop to thoughts of having children.
Lerato Kganyago cars
The personality has at least two known cars. The older one is a Mercedes-Benz C200 Coupe that she bought in 2017. The newer car is a sleek looking Range Rover that she purchased in 2018. She rarely posts these luxurious vehicles, as she considers them private. Here is a confirmation that she owns a Mercedes-Benz
Lerato Kganyago TV shows
The shows include:
The Link (Season 1, 2, and 3).
The Crown Gospel Music Awards (Season 6)
The South African Music Awards (Season 21)
Zaziwa (Season 1)
Project Runway South Africa (Season 1)
Lip Sync Battle Africa (Season 1)
Skwizas (Season 3)
The South African Music Awards (Season 21)
The Close Up (Season 6)
ScreenTime with Nicky Greenwall (Season 3)
Come Duze (Season 13)
The Wild (Season 1)
Thandeka's Diary (Season 1)
4Play: Sex Tips for Girls (Season 1)
10 Over 10 (Season 2)
Presenter Search on 3 (Season 2)
A Date with Arthur (Season 1)
Muvhango (Season 1)
Turn It Out (Season 2 - Street Battle)
Lerato Kganyago awards
Her notable awards include:
The 2018 SAFTAs Best Presenter Award
Best Presenter because of the show Live Amp
Here is the SAFTAs award video of her acceptance speech.
Lerato Kganyago latest news
Recently, Lerato went public and said that people should not assume that she does not have a boyfriend, home, car, family because she does not post them, as seen in the tweet below. She loves to keep her private life private.
In other latest news, it is evident that Lerato shares her strong opinions fearlessly. Check the tweet below.
Lerato's cute photos
At 37 years of age, Ms. Kganyago is truly beautiful. Here are some of her stunning photos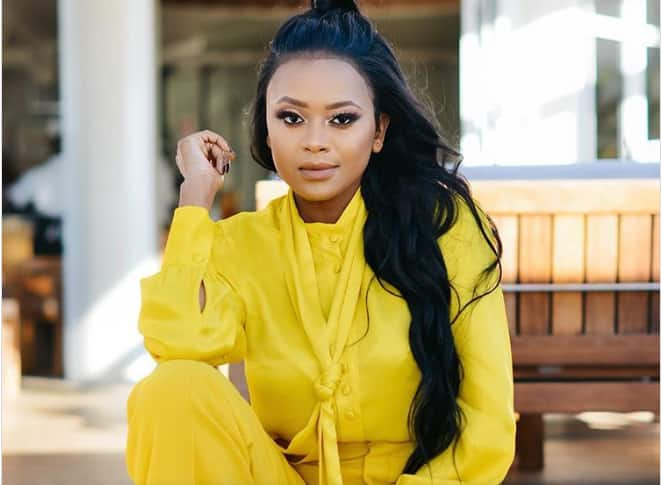 You can get more of her photos on her Instagram page.
READ ALSO: Tumi Morake biography: husband, weight loss, family, book and comedy career
That is pretty much all there is to know about Lerato Kganyago. All her achievements and struggles have been made available for you, and you can borrow a thing or two from her.
READ ALSO:
Linda Mtoba biography: age, husband, wedding, and career
Emo Adams bio: wife, songs, wedding, brother, shows and age
Brendon Naidoo: 7 shocking facts
Dumi Mkokstad biography: age, wedding, parents, albums and songs
Hannon Bothma age - you won't believe it