Uzalo actors real names: Updated cast list with images 2021
Uzalo teasers have become one of the most widely-watched from other South African soap operas. The soapie is prominent owing to its amazing production, direction, and acting from the show's crew. The show has lots of exciting episodes and creative scenes, which many viewers find entertaining. Read the updated names of the actors and actresses behind the savvy characters who make the drama TV series into the spectacular show that it is.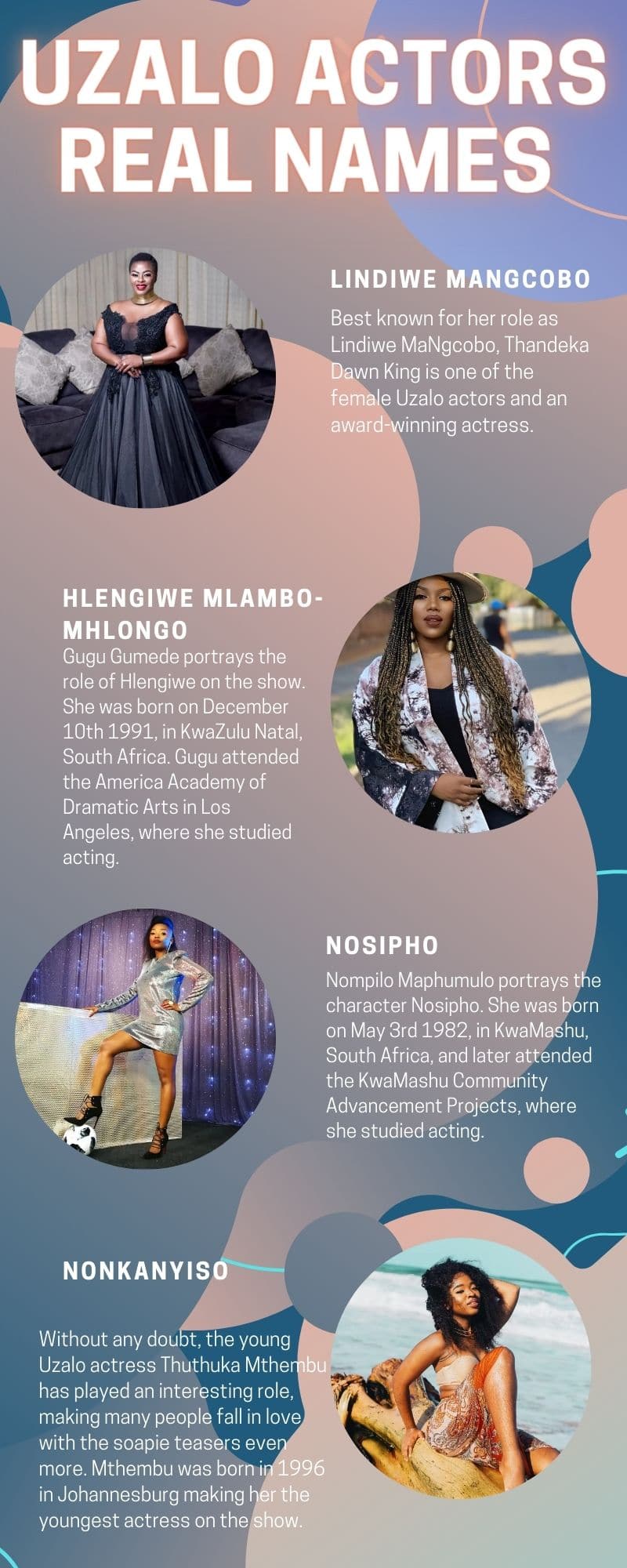 Among other things, the active roles and professional presentation of these Uzalo actors' parts have really impacted the level of acceptance that this soapie teaser enjoys before the viewers. But then, while some people know these Uzalo characters' stage names, their real names remain a mystery. Let us dive in to learn more about the show's cast.
Uzalo actors names and pictures
The following are the real names of Uzalo actors. At least, this will avail you of getting to know them on an intimate level apart from what they bear on stage.
1. Lindiwe MaNgcobo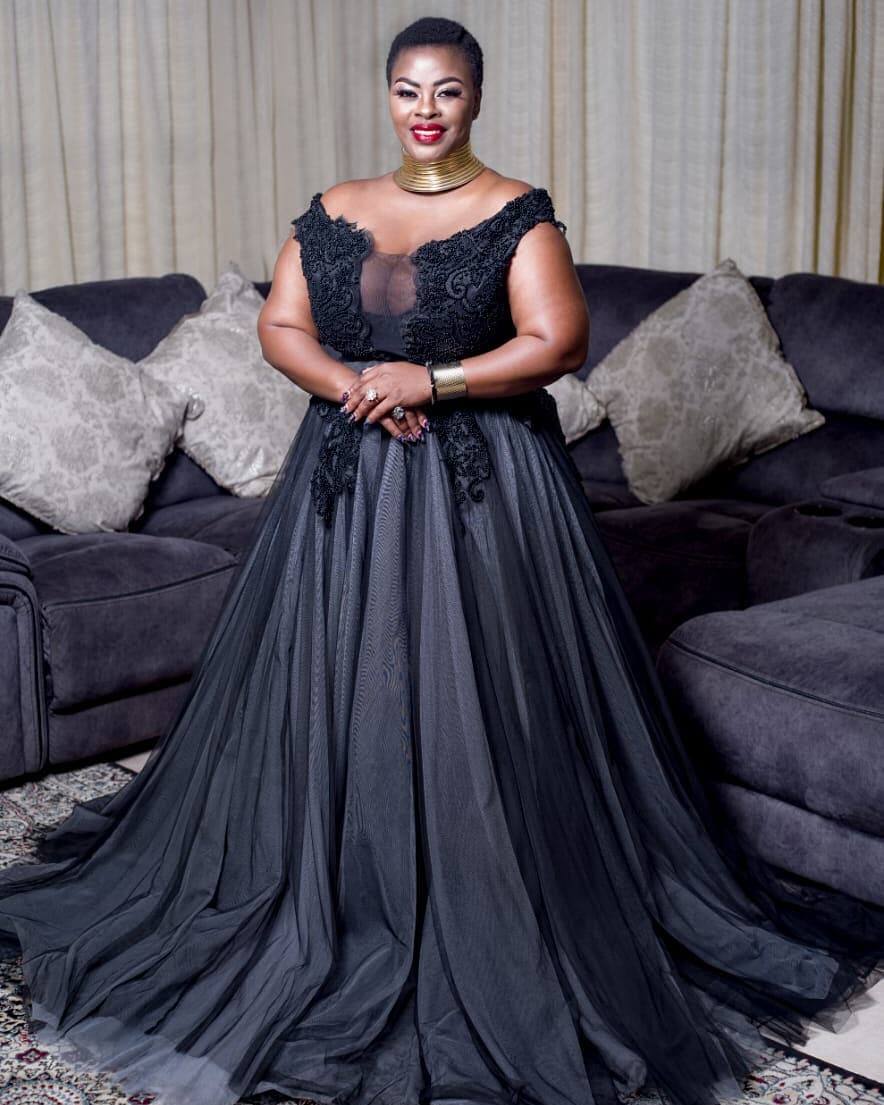 Best known for her role as Lindiwe MaNgcobo, Thandeka Dawn King is one of the female Uzalo actors and an award-winning actress. She was born on the 1st of October, 1977, in Eshowe, Kwazulu Natal, South Africa, and later pursued an education in drama studies from the Durban University of Technology. Lindiwe married Jabulani Msomi, but they split up. She previously worked in the tourism sector before shifting to entertainment, debuting in 2012 later joining Uzalo in 2015. Apart from being an actress, the talented 43-year-old is also an MC, motivational speaker, and singer.
2. Hlengiwe Mlambo- Mhlongo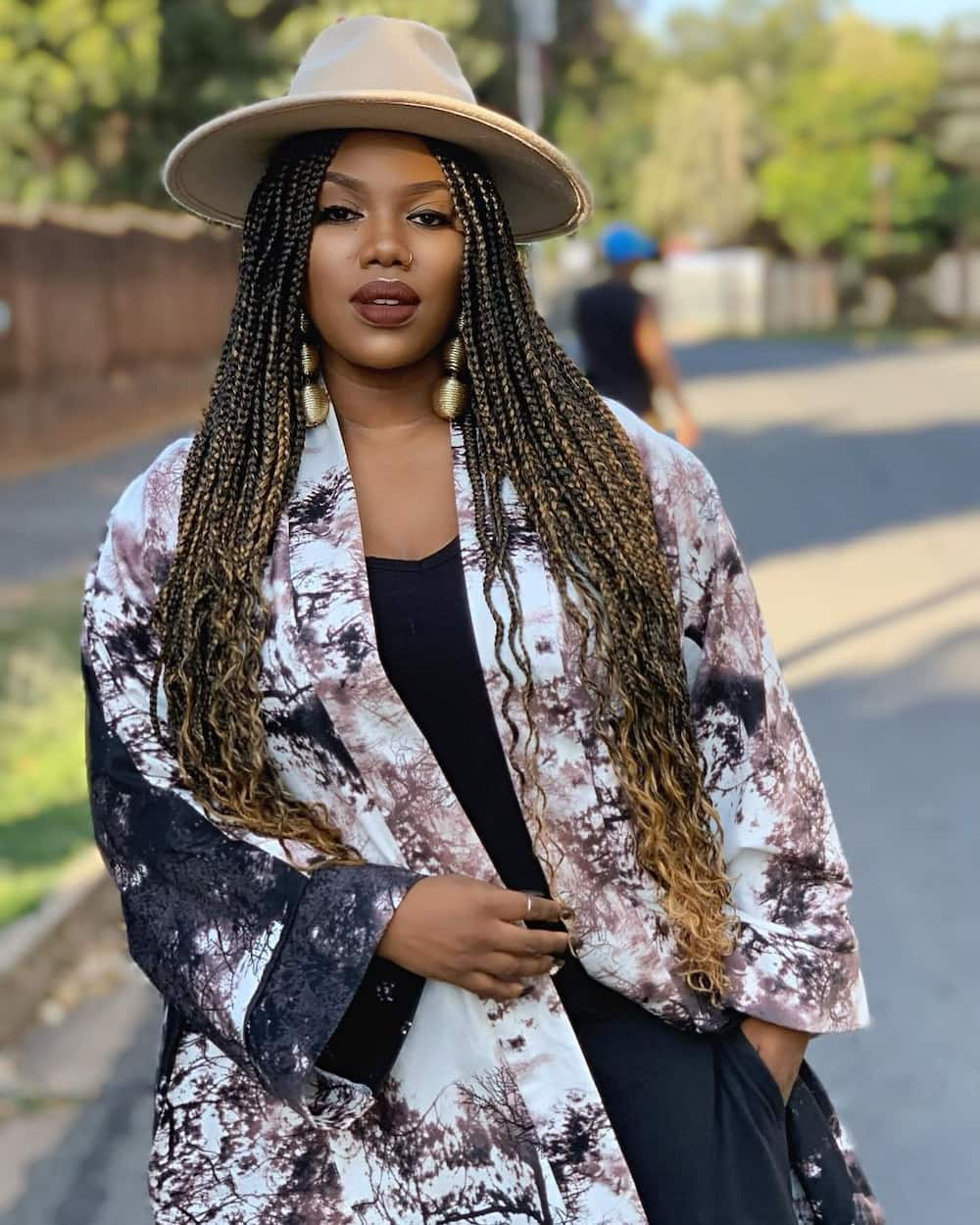 Gugu Gumede portrays the role of Hlengiwe on the show. She was born on December 10th 1991, in KwaZulu Natal, South Africa. Gugu attended the America Academy of Dramatic Arts in Los Angeles, where she studied acting. She started acting after school in 2013, in the show Generations acting as Mandisa later joining Uzalo in 2015 and has been there ever since.
3. Nosipho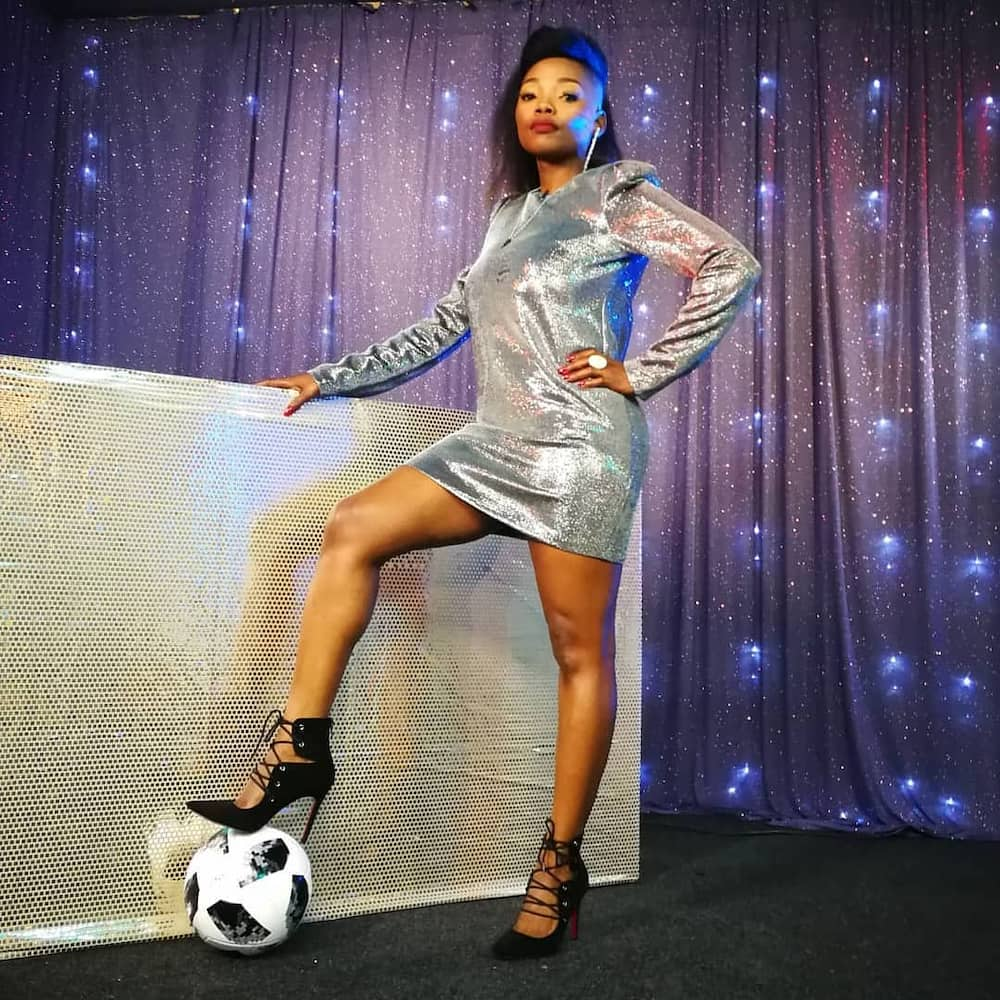 Nompilo Maphumulo portrays the character Nosipho. She was born on May 3rd 1982, in KwaMashu, South Africa, and later attended the KwaMashu Community Advancement Projects, where she studied acting. Nompilo is also married and has kids. Her first appearance on the show was in 2015. She is multi-talented because she is also an MC, musician, motivational speaker, and voice-over artist. Talk about talent!
4. Nonkanyiso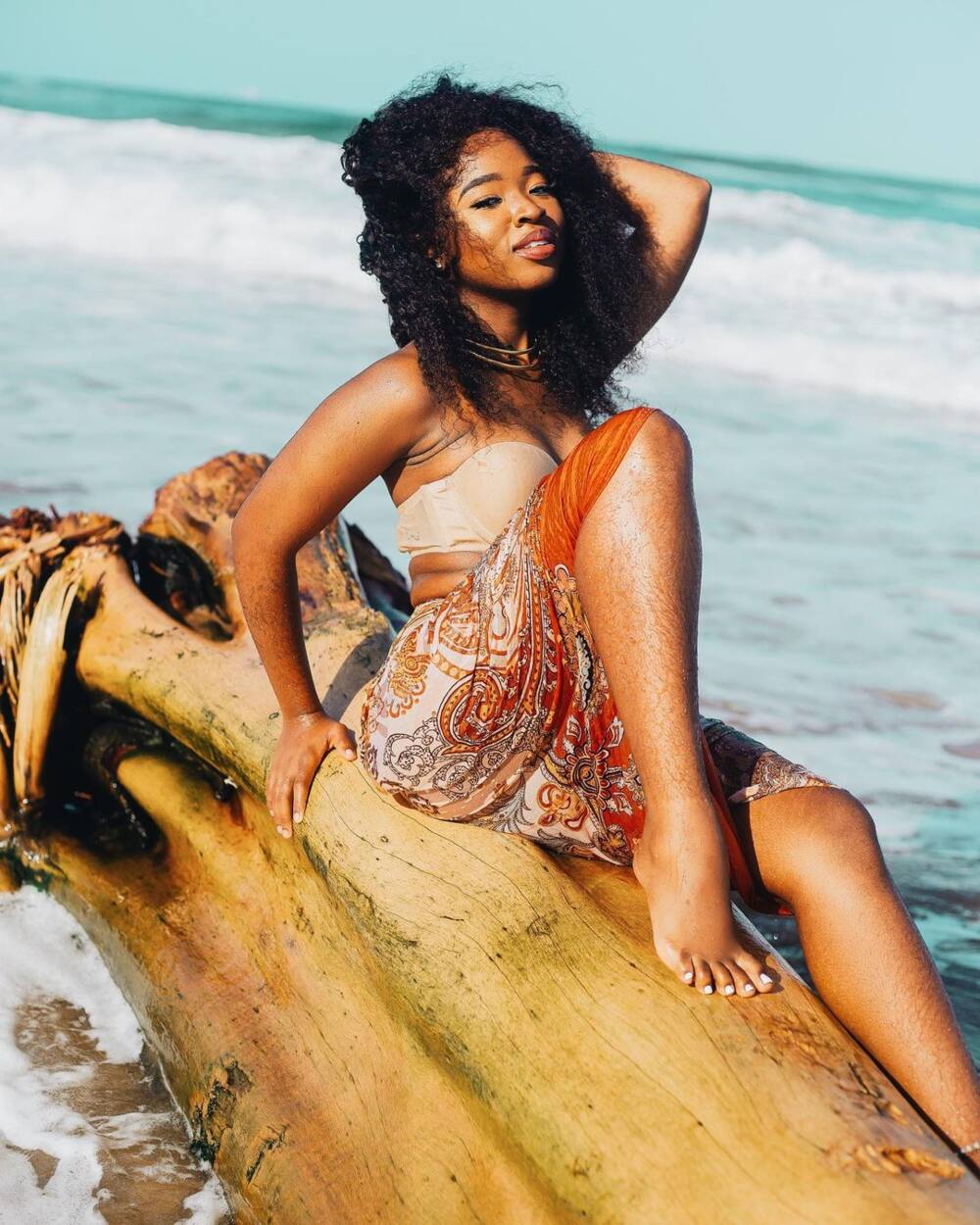 Without any doubt, the young Uzalo actress Thuthuka Mthembu has played an interesting role, making many people fall in love with the soapie teasers even more. Who is the youngest in Uzalo? Mthembu was born in 1996 in Johannesburg making her the youngest actress on the show. She joined the show in 2018 and portrays the character of a brave and strong yet complex individual.
5. Nkunzi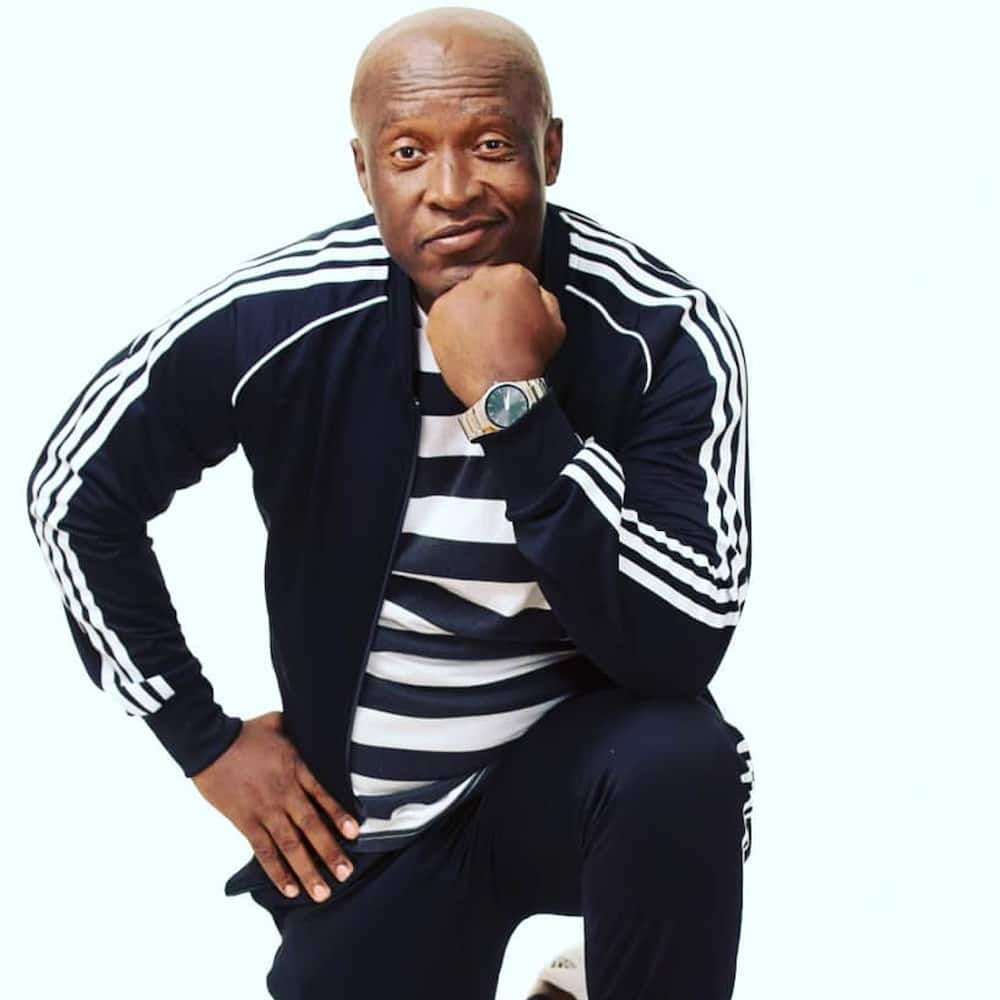 Masoja Msiza is one of the Uzalo male actors portraying the character of Nkunzi. He was born on 5th October 1964 in Kwa-Thema, Springs, South Africa. He was also into arts and became an actor later in life joining Uzalo in 2013, season 3. Msiza has several achievements, including nominations in 2018 and 2020 for Best Actor and Favorite Actor from the DStv Mzansi Magic Viewer Choice Awards. In addition to acting, he is also a music artist and poet. He is married with three children.
6. Fikile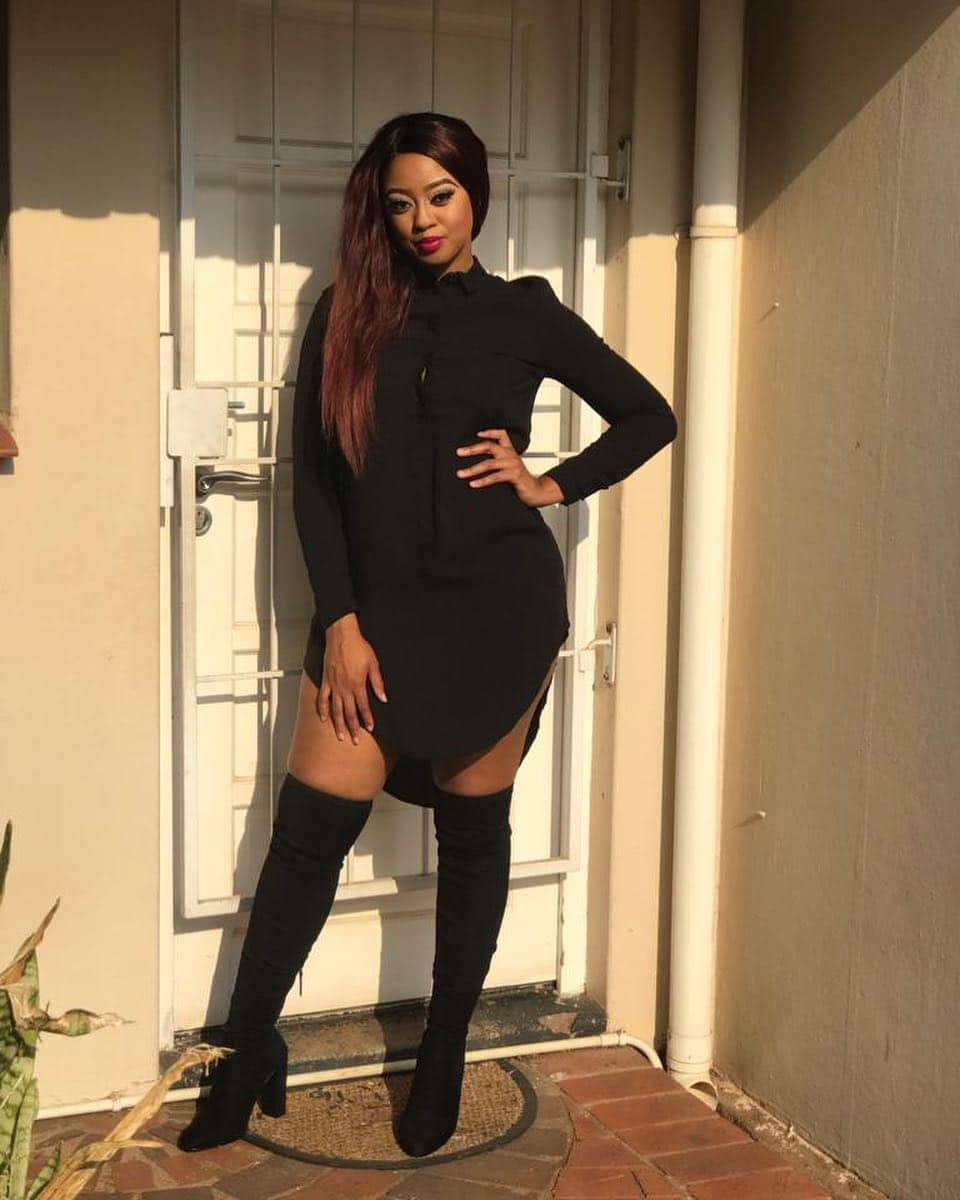 Born on February 3rd 1993 in KwaMashu, South Africa, Nelisa Mchunu depicts the character named Fikile. She was initially studying media at the University of Witwatersrand but later dropped out. She has been a waitress and worked at a PR company before getting recognized through acting. She joined the show in 2016.
7. Lily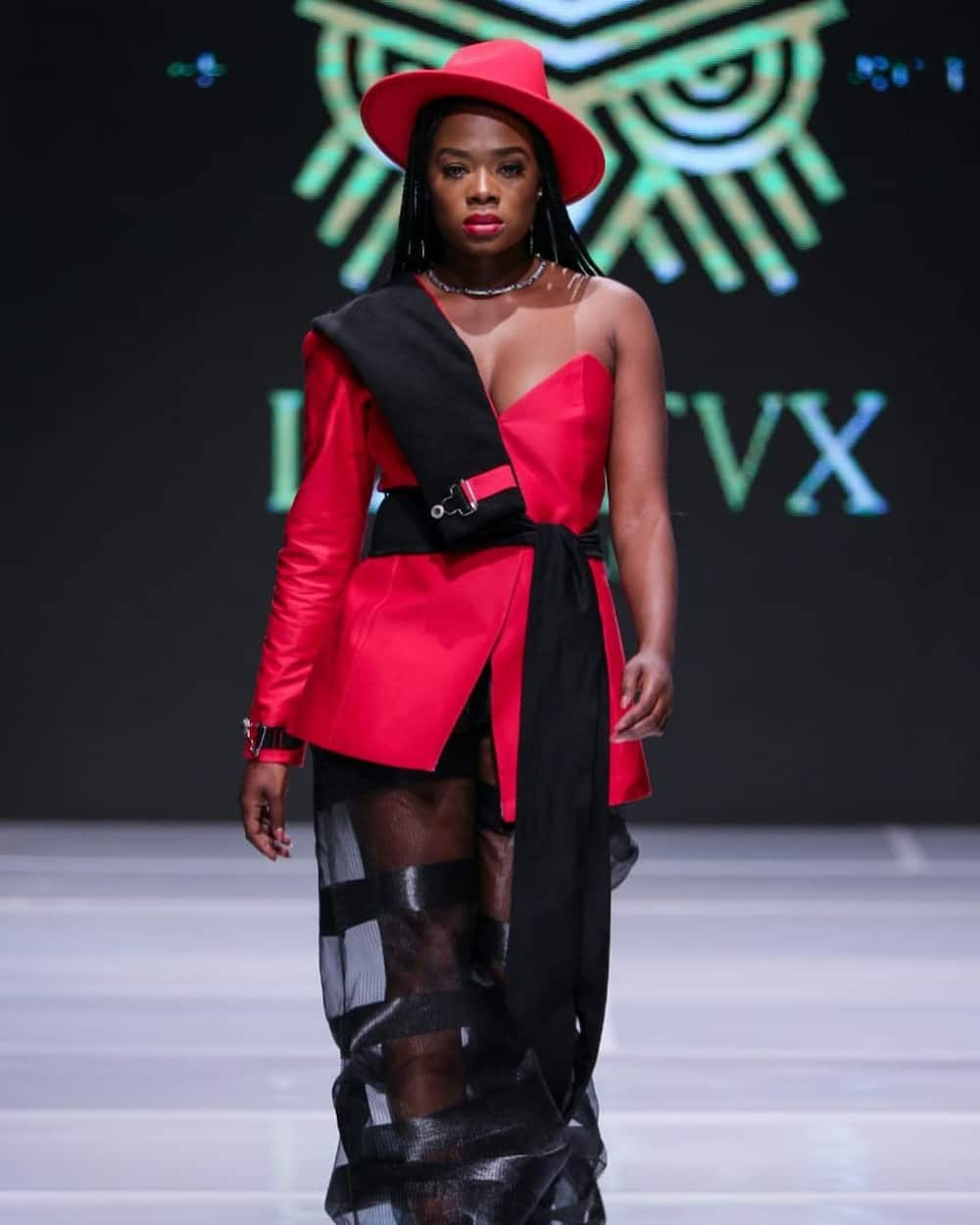 Lily is a character depicted by Noxolo Mathula, born and brought up in Durban, KwaMashu, South Africa. Noxolo has an educational background from AFDA Durban, attaining a degree in live performance. She has also appeared in various other shows like eHostela, which earned her an award in 2019 for Best Supporting Actress.
8. Njenza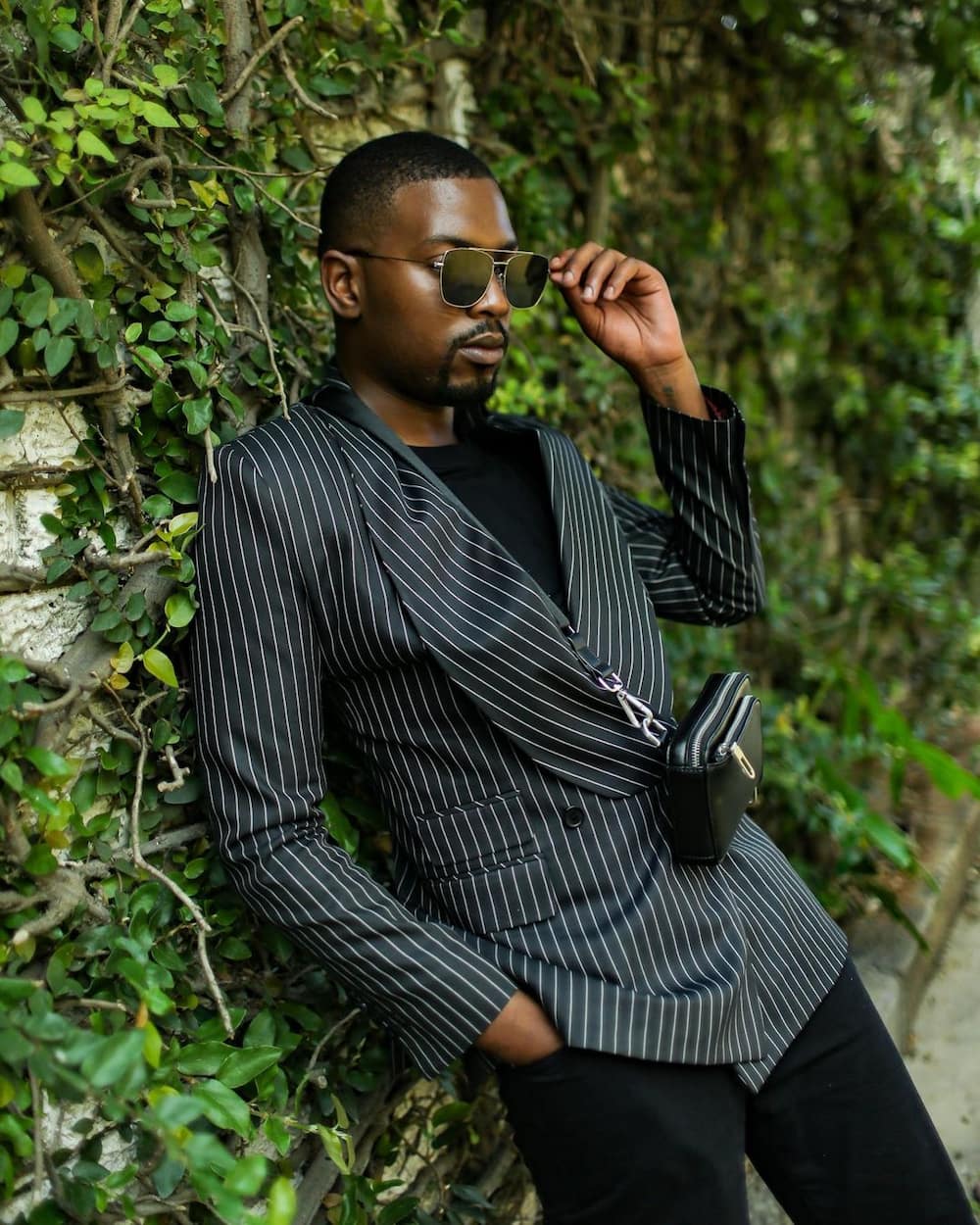 The role of Njenza is portrayed by Nkanyiso Makhanya, a young talented actor. He was born in 1993 in KwaZulu Natal, South Africa. Nkanyiso studied at the University of Zululand, taking a course in communications. He debuted on the show in 2019. Apart from showing exemplary acting skills, he is also a television presenter.
9. Sibonelo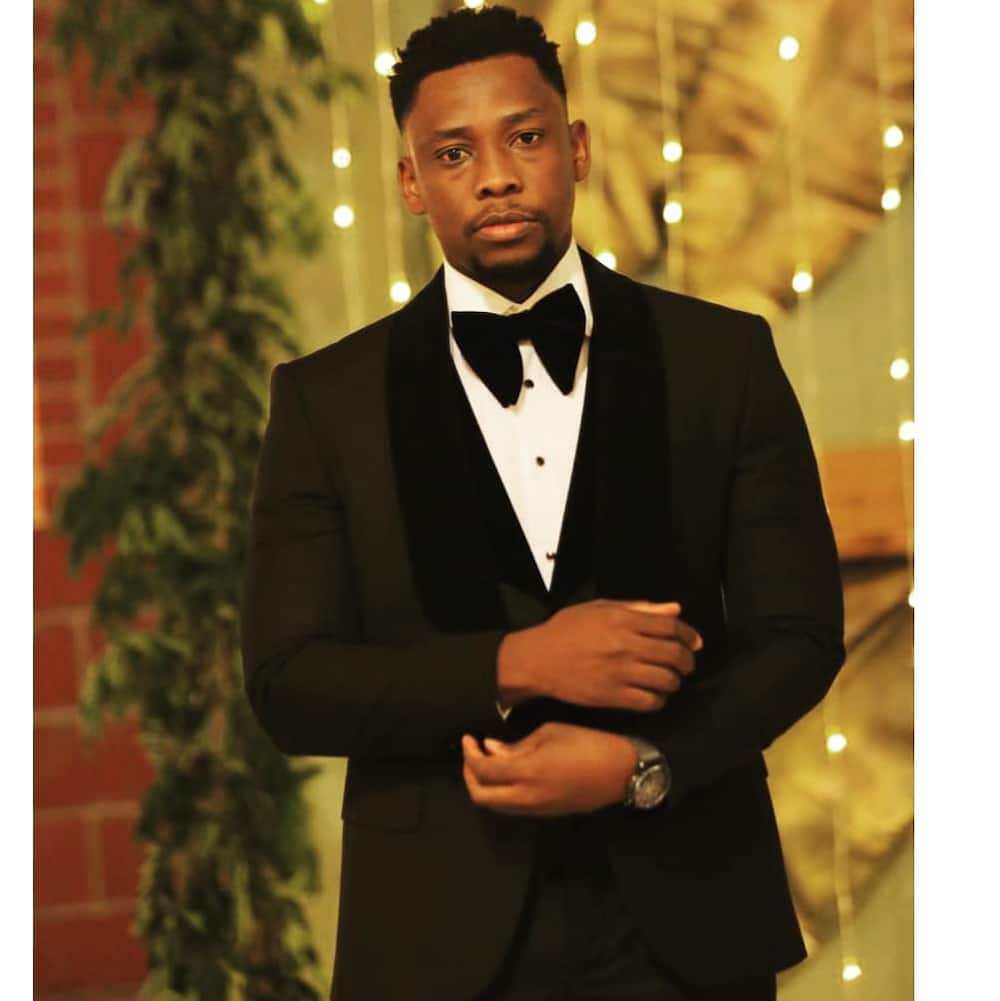 Wiseman Mncube is behind the character Sibonelo. The television personality made his debut on television with the show The Kingdom. He has also had an appearance on the show eHostela. Apart from acting, Mncube is also a playwright and director. In 2012, one of his pieces got two awards during the isiGcawu Festival, while in 2014, he achieved three National Arts Festival awards.
10. Mondli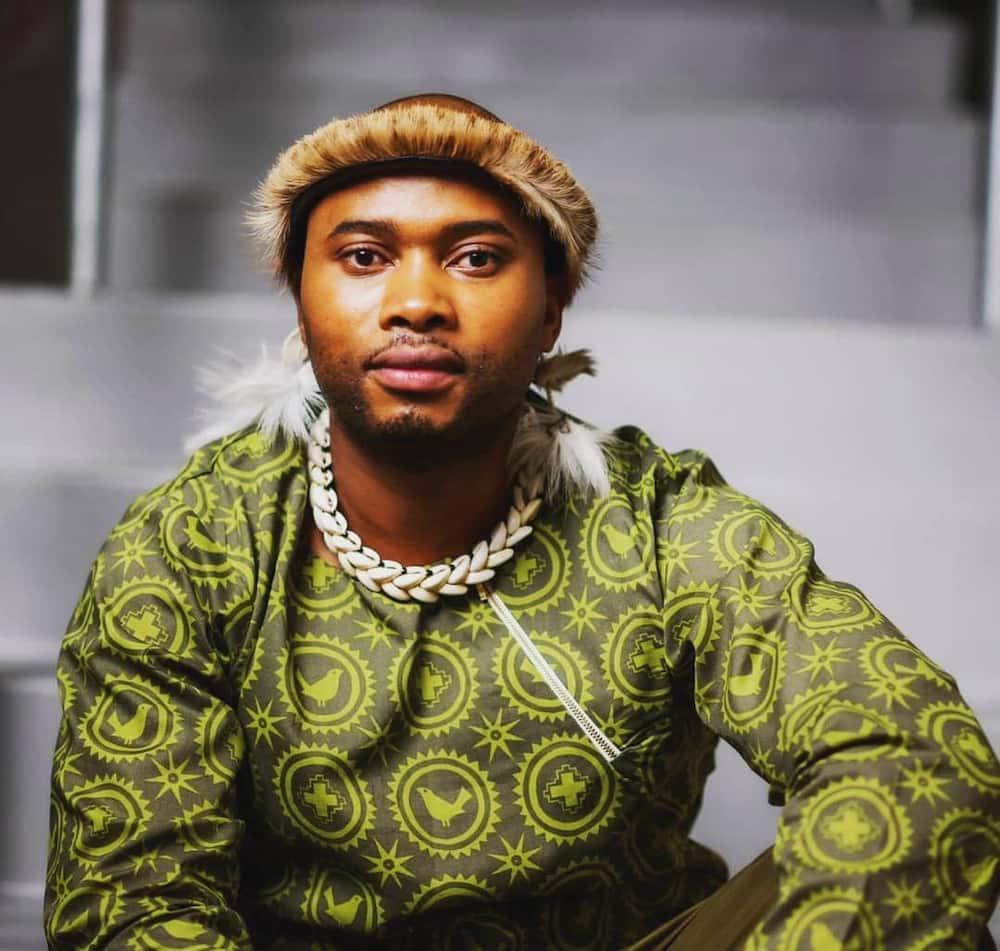 Thembinkosi Thwala is an actor on Uzalo who depicts the character Mondli. He was born on February 27th 1987, in the area of Ladysmith, KwaZulu Natal, South Africa. Thwala got his education from the University of Johannesburg. He has also had appearances in Generations and Rockville.
11. Gabisile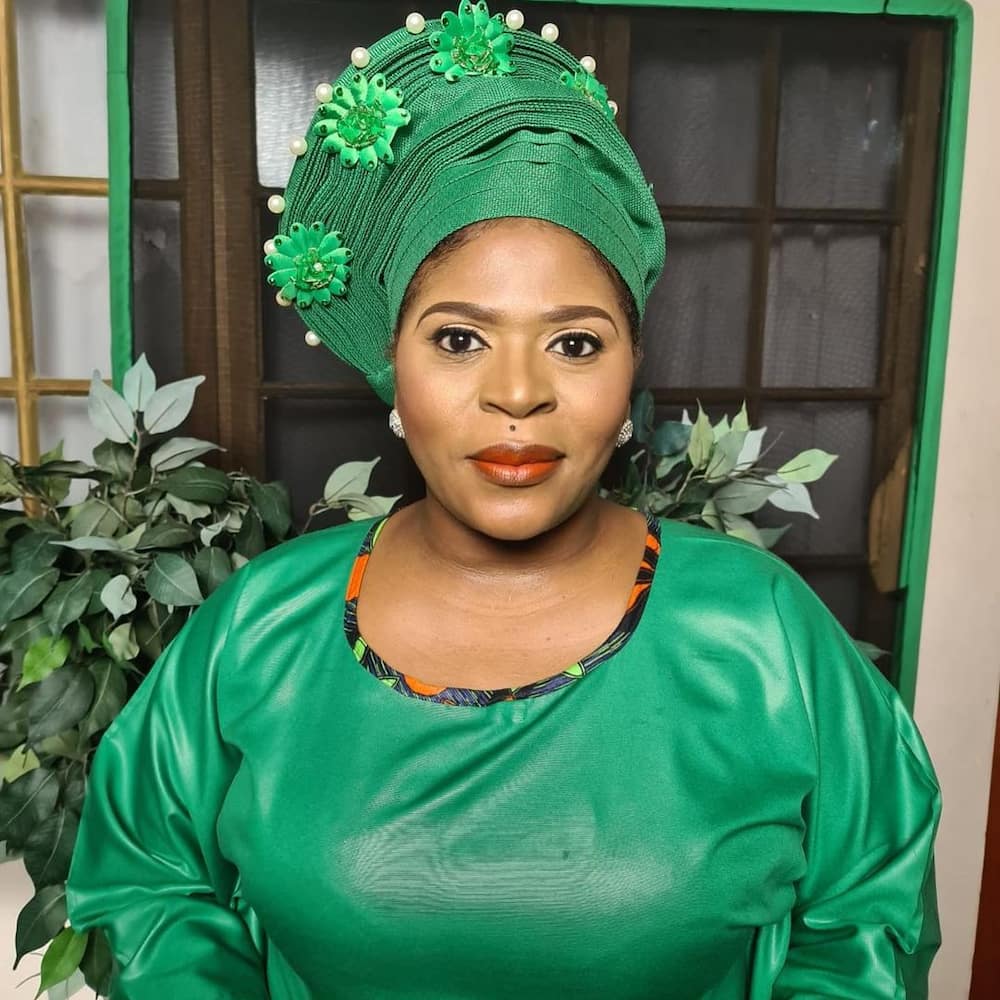 The actress Baby Cele Maloka portrays the character Gabisile with exceptional talent. She was born on 22nd March 1972 in Umlazi, KwaZulu Natal, South Africa. Her very first screen appearance was in 1986. Among some of her notable appearances are in the South African musical Sarafina and Isidingo.
Other Uzalo actors and their real names
Apart from the few ones that have been discussed above, here is a list of other Uzalo actors in real life.
Khaya Dladla played the role of Ghamakulu Cetshwayo
Simphiwe Majozi as Sbusiso
Sibonile Ngubane as the role of Khataza
Nyalleng Thibedi as Zekhethelo Mhlongo
Don Mlangeni Nawa as Dlomo
Bonga Dlamini as Mkhondo Xulu
Bheki Mkhwane as Melusi
Mpumelelo Bhulose as Musi
Londeka Mlaba acting as Sibahle
Leleti Khumalo acting as Zandile Mdletshe
Londiwe Mthembu as Maphindi
Luthuli Dlamini as Bheki Zulu
Ayanda Mdeltshe as Khumbulani
Khabonina Qubeka as Nokuthula
Nokuthula Mabika as Thobile
Nay Maps as Mxolisi
Shauwn Mhkize portraying herself
Ntokozo Dlamini as Mastermind
Actors no longer on Uzalo
As time goes and the show continues, some actors are no longer part of the cast. Here is a list of the cast members not present for the show's return season 7. Dawn Thandeka King would not appear throughout season 7 except on the earlier episodes. Rumours of Baby Cele leaving the show also came up, but there has not been any confirmation. The other actors who are no longer be on the show are:
Siyabonga Shibe as Qhabanga
Jet Novuka as Captain Mpambani
Leleti Khumalo as Zandile
Thandeka Zulu as Nombuso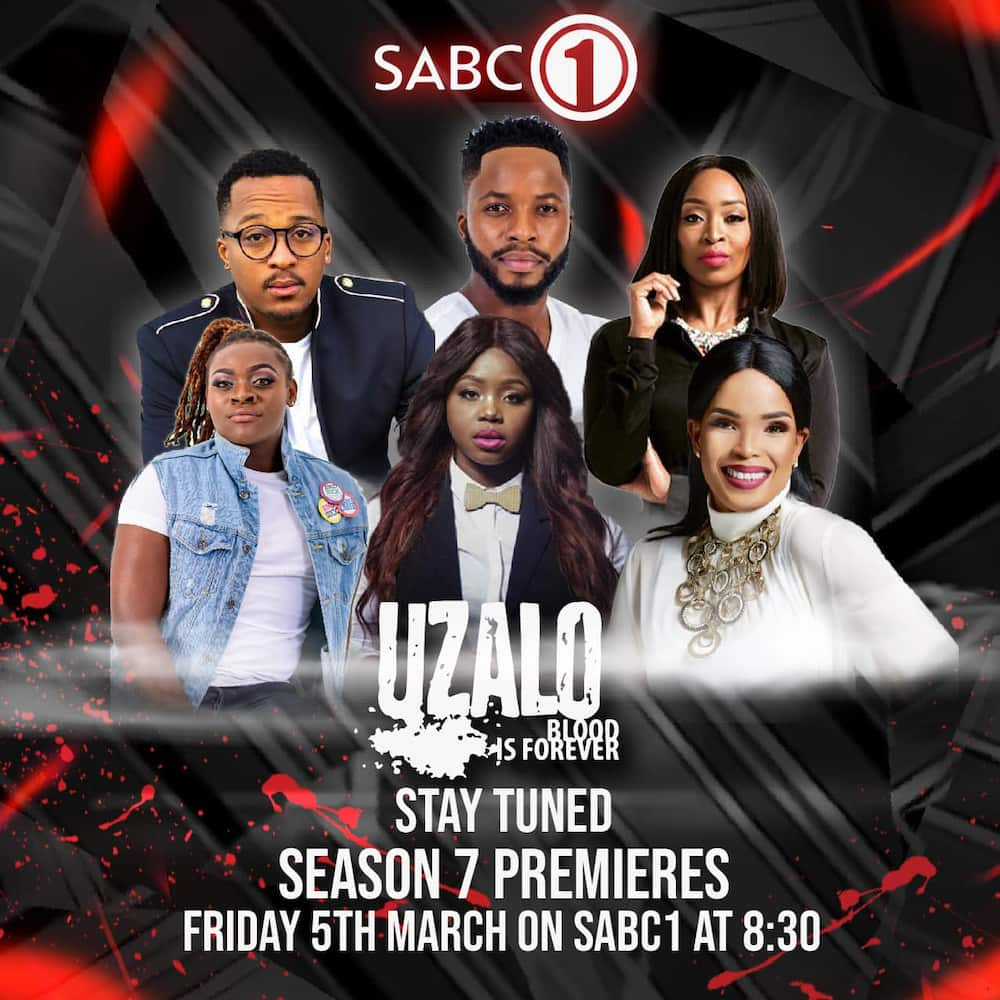 Uzalo cast salaries
It is undeniable that work has to be paid. With acting, factors that contribute to the amount of money you will earn depend on the show's ratings, personal performance skills, and experience. In South Africa, reports are that well-known actors can earn from R25,000 to R60,000 monthly. Support cast can earn from R1,500 to R6,000 depending on filming hours.
In Uzalo, the highest-paid is believed to be Dawn Thandeka King earning between R40,000 and R55,000. The lowest salary ranges from R15,000 to R20,000 for the actor Nomcebo.
Uzalo awards
The show has managed to amass a huge following over time. With gained popularity for the show comes with its appreciation awards. The awards won by the show are both individual-based and show-based.
Show-based
2015 – Nomination for the Best Soapie and Popular Soapie/ Telenovela at the Simon Sabela Awards
2016, 2018, and 2020 – Award for Coolest soapie at the Sunday Times Generation Next Awards
2019 – Awarded Best TV soap at the South African Film and Television Awards
Uzalo actors and actresses individual accolades
Acting in Uzalo has brought prestige and fame to some actors on the show. Some notable names who have been awarded based on their roles on the show are:
Khaya Dladla
Baby Cele Maloka
Masoja Msiza
Wiseman Mncube
Dawn Thandeka King
Don Mlangeni Nawa
With the Uzalo actors real names that have been listed above, we hope that you will, at least, get to know who each of them is apart from what they portray on the scene. Besides, remember to stay connected to your favourite Uzalo telenovela always as it broadcasts on SABC1 in South Africa from Mondays to Fridays.
READ ALSO: Uzalo actors with their spouses and kids
Briefly.co.za released an article on Uzalo actors with their spouses and kids. The show has had a steady prominence rate in South Africa. The plot of the show may be centring on conflict but some of the cast are very family-oriented with steady relationships and raising kids. Read more details on some of the cast and their children.
Source: Briefly News