Naledi Pandor is not only a woman of influence but her selfless interest in serving her country is also a part of what has made her maintain relevance up till date. A proof of this is seen in her services at various capacities and under different administrations. Knowing about how she started in life and how much she values self-development despite her age and accomplishments will motivate the younger generation to keep pushing on in life. Among other things, you will get to know about her, her family and various positions that she had occupied in South Africa.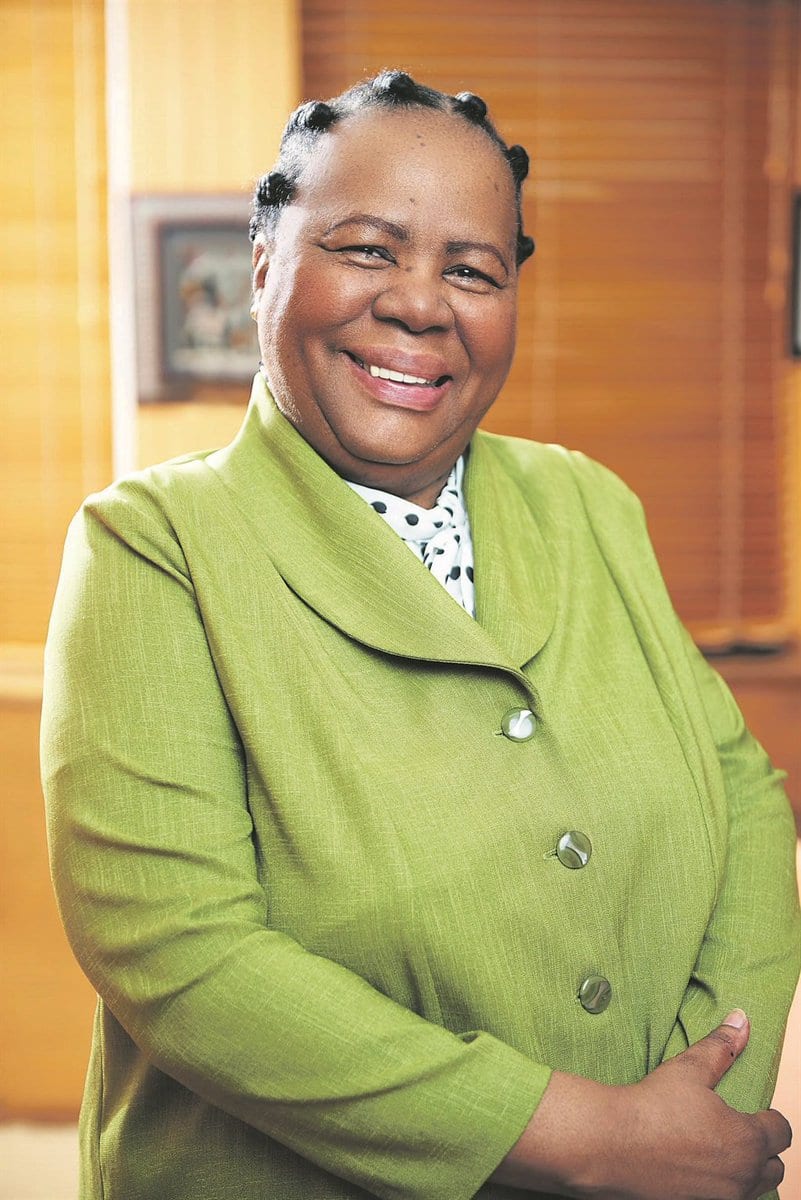 The life of the Durban-born Naledi Pandor is a source of inspiration to the younger ones in the country. With her level of impact across the nation, one of the profound questions worth asking is how she walked her way into such a prestigious position of honour. If you have ever become satisfied with your level of attainment, reading through the story of this great woman will wake you up, and set you on your feet to strive for a greater level of fulfilment.
READ ALSO: Jo Black biography: age, brother, family, songs, bitter lyrics, restaurant, sports center, and shows 2019
Naledi Pandor biography
Naledi Pandor is the daughter and granddaughter of Joe Matthews, a respected anti-apartheid activist and lawyer, and anti-apartheid teacher and reformist Z.K. Matthews respectively. With the full name Grace Naledi Mandisa Pandor, she is a woman of influence and has served the country in various capacities. Currently serving as the Minister of International Relations and Cooperation, before this time, she had served as South Africa's Minister of Higher Education between 28th of February, 2018 and May 2019.
Also, she had served as Minister of Education between 2004 and 2009 in Kgalema Motlanthe and Thabo Mbeki's cabinets as well as the Minister of Home Affairs between 2012 and 2014. Her political journey began after she got elected to parliament in 1994 and from there, she was privileged to serve as the Chairperson of The National Council of Provinces.
In May 2009, President Jacob Zuma appointed her as Minister of Science and Technology where she became a driving force towards the hosting of the Square Kilometre Array (SKA) in South Africa. While serving as the Minister of Education, she made sure that there was a complete overhaul of the Education system while also proposing various reforms.
How old is Naledi Pandor?
Grace Naledi Mandisa Pandor was given birth to on the 7th of December, 1953 in Durban, Natal. By implication, Naledi Pandor age is 65 years.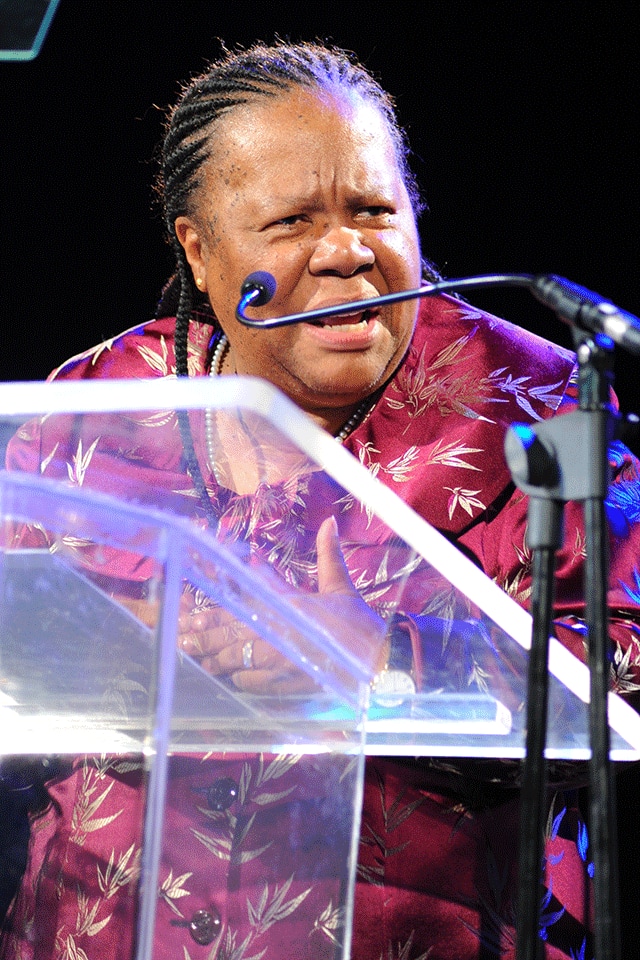 Naledi Pandor education
In 1972, Pandor matriculated in Botswana at Gaborone Secondary School before she went further to earn a Certificate for Continuing Education and Bachelor degree from the University of Swaziland and Botswana. With her love for learning, she yet again obtained a Diploma in Education from the University of London, and then, a Masters degree in Education after graduating from the University of London in 1979.
READ ALSO: Skeem Saam cast: A-Z exhaustive list with pictures
Among others, Naledi Pandor qualifications also include a Masters degree from the University of Stellenbosch in 1997 where she majored in General Linguistics and a Diploma in Higher Education, Administration and Leadership from Bryn Mawr Summer Programme in 1992. Moreover, in 1997, Naledi got another Diploma from the Kennedy School of Government, Harvard University, where she studied Leadership in Development. Her most recent qualification is a PhD in Education which she bagged at the University of Pretoria in 2019.
Who is Naledi Pandor married to?
Naledi Pandor husband is Sharif Joseph Pandor. The two of them met while she was studying in Botswana, and based on the religion of her husband, she had to convert to Islam. While she does not see anything terrible in her conversion, Pandor claims that, "My parents said God is God. As long as you worship Him we will support you and the Islamic principles are universal. Certainly, Islam demands much more of you in terms of observance."
So far, Naledi Pandor family is blessed with four children, and they are Haroon, Suraya, Aisha and Fazlur. Based on her union with Sharif, she also got an Islamic name from her in-laws, which is Nadia.
Naledi Pandor latest news
Naledi Pandor is known by those who are close to her to be a well-disciplined woman. Little wonder, based on a tweet that the ambassador of South Africa in Denmark Zindzi Mandela made where she said, "Dear Apartheid Apologists, your time is over. You will not rule again. We do not fear you. Finally #TheLandIsOurs," Naledi Pandor had to reprimand her.
As the International Relations Minister, it was published on News24.com that Naledi said:
I've spoken to Ambassador Mandela [and] she confirmed that those tweets were hers. She reported to me that she'd had weeks of what she termed 'extreme provocation' and degradation through various comments about her parents, particularly Mrs [Winnie Madikizela-] Mandela and [former president Nelson] Mandela...
Naledi Pandor contact details
To connect with Naledi, her contact information is given below:
Grace Naledi Mandisa Pandor, Ms
Postal Address: Private Bag X152, Pretoria, 0001
Street Address: 460 Soutpansberg Road, Rietondale, Pretoria
120 Plein Street, Parliamentary Precinct, Cape Town
Phone: 012 351 1000, 021 464 3700
Fax: 012 329 1000, 021 465 6548
E-mail: Minister@dirco.gov.za
From what you have read so far about Naledi Pandor, you will discover that her flair of education and personal development are part of what has helped her to achieve such a level of greatness. Her life, no doubt, is an expression of the fact that there is never an end to learning as long as one is still living. Therefore, we can conclude that capacity building is key to excellence in one's chosen field of endeavour as visible in Naledi's life.
READ ALSO: Grass to grace: Mamelodi Sundowns coach Pitso Mosimane is a legend