The late Nelson Rolihlahla Mandela was an anti-apartheid activist, politician, and philanthropist in addition to being the first black president in South Africa. Nelson Mandela was a revolutionary leader who suffered greatly for nearly seven decades of his life to ensure the liberation of his people. Because his memorial is fast approaching, the following article will take a closer look at Nelson Mandela biography to remind us of the hero he was.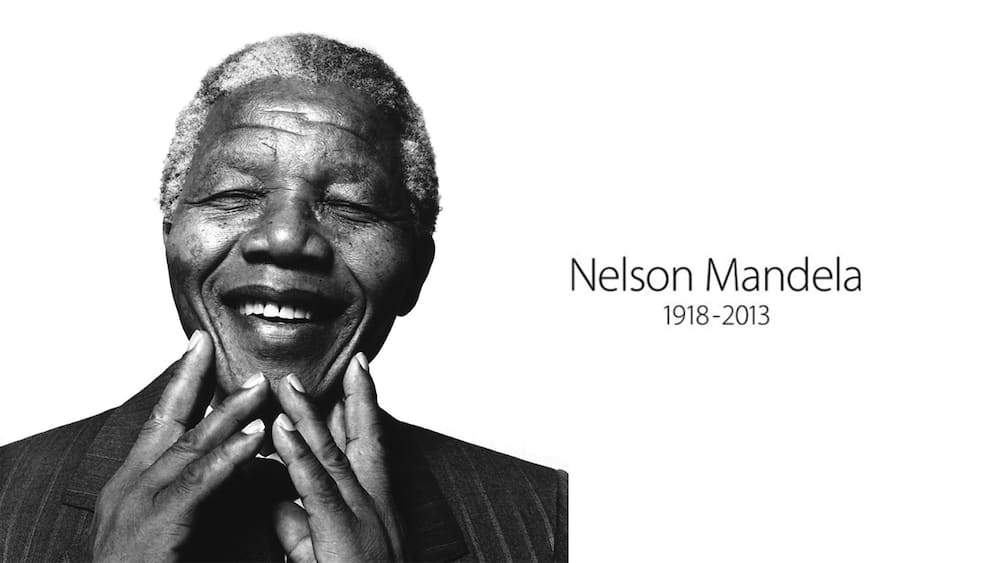 READ ALSO: A timeline of Madiba's life: How he became the father of the nation
According to Nelson Mandela Wikipedia, his fame lies in the fact that he was a visionary, democrat, and international leader who displayed much humility and respect for his associates as well as his adversaries. To add, Mandela was persistent in combating all forms of unfairness, discriminations, and injustices. Interested in knowing when was Nelson Mandela born among other details of this icon? Read on as this short excerpt on Nelson Mandela biografie will help you understand why he is considered as one of the greatest humans to ever walk on this planet.
Biography of Nelson Mandela
Born: 18th July 1918 in Mvezo situated in the Eastern Cape
Age: He will have been 100 years old as of 2018
Died: 5th December 2013
Origin: Born in the Madiba clan in Qunu, South Africa
Marital status: Divorcee and married
Occupation: Activist, politician, and philanthropist
Famous for: Nelson Mandela was the first black president in South Africa after been detained for 27 years and is considered one of the greatest leaders of the world.
Facebook: @nelsonmandela
Twitter: @NelsonMandela
Nelson Mandela early life
Where was Nelson Mandela born is a commonly asked question. Mandela was born in the Thembu royal family in Mvezo, British South Africa to his mother Nonqaphi Nosekeni and father Nkosi Mphakanyiswa Gadla Mandela. His father was a principal advisor to the acting king of Thembu community. When Rolihlahla was only nine years old, his father passed away and young Nelson Mandela was adopted into the royal family and the king raised him as one of his sons.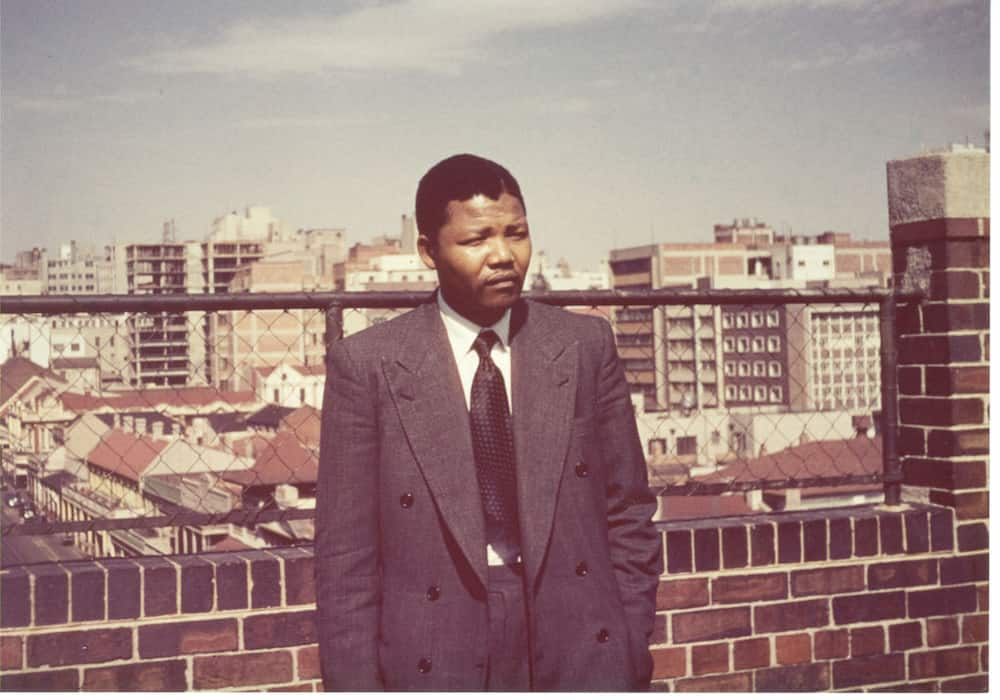 Nelson Mandela education
Nelson Rolihlahla Mandela was an educated individual who believed that education and life-long learning was paramount to one's future. Mr Mandela pursued his primary education at a school in Qunu, and it is here that he got his English Christian name 'Nelson' from his teacher Miss Mdingane.
Nelson Mandela attended the Clarkebury Boarding School, and because he was a smart student, it only took him two years to complete his junior certification instead of the normal three years. Upon the completion of his junior certificate at the school, he was enrolled to Wesleyen secondary school where he finished his secondary education. Mandela then later joined the University College of Fort Hare to pursue a Bachelor of Arts degree but was expelled before completion because he engaged in a student protest.
When he returned home, after his expulsion from the university, the King Mqhekezweni was not pleased, and he told him that he will find a wife for him and his cousin Justice if he did not return to Fort Hare. The two then decided to run away to Johannesburg and arrived there in 1941 to escape the arranged marriage. Nelson got a job as a mine security officer. He later finished his degree through the University of South Africa and attended his graduation at Fort Hare in 1943.
Mr Mandela then proceeded to the University of Witswaterstand to pursue a law degree, but his involvement with ANC interrupted his studies once more. In collaboration with his friend, Oliver Tambo, the two started the first black legal firm in South Africa to provide inexpensive and free consultation to black clients who could not afford the exorbitant legal fees.
Later on, while in prison, Nelson Mandela re-enrolled through the University of London to complete his Law degree, and he attained his LLB in 1989 through the University of South Africa, graduating in absentia.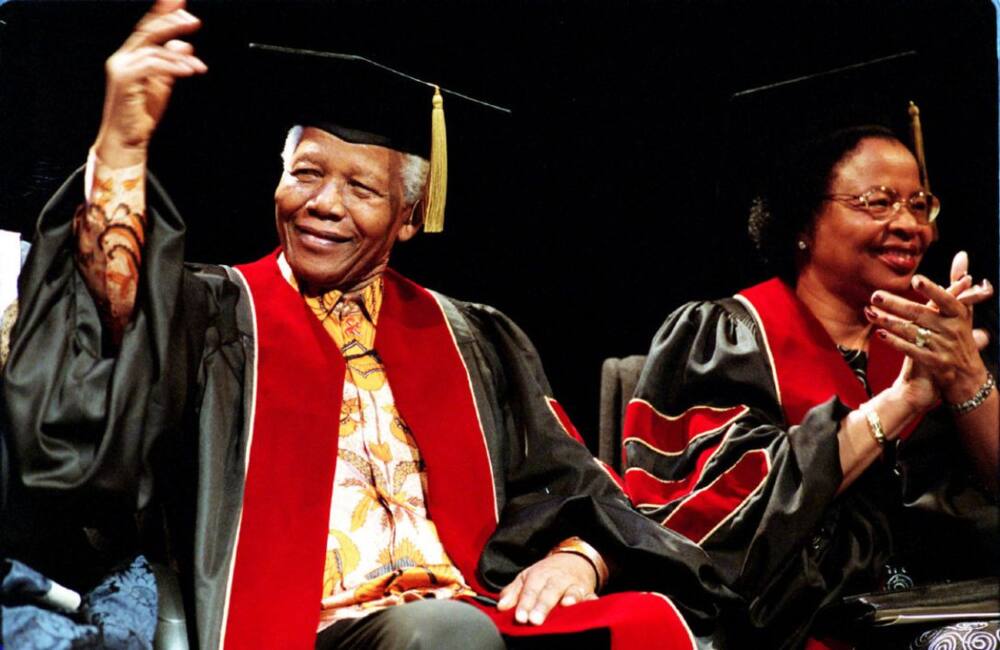 READ ALSO: Madiba's former prison guard says he is happy Nelson Mandela is being celebrated
The Political history of Nelson Mandela
Even though Mandela's involvement in politics dates back to 1942, it is in 1944 that he joined the African National Congress (ANC) officially after creating the ANC Youth League (ANCYL). Through his participation via ANCYL, Mandela managed to rise to top ranks. It is during this time that Mandela committed himself to overthrowing the apartheid system that was set in place by the national party's white government. His devotion saw him appointed as the President of ANC' Transvaal office that led to his participation in the 1952 Defiance Campaign as well as the 1955 Congress of the People.
During the life of Nelson Mandela, he was arrested on several occasions for rebellious activities and was vainly prosecuted in the 1956 Treason Trial. Mandela secretly joined the outlawed South African Communist Party (SACP), and in 1961, he led a sabotage movement against the government that saw him get arrested and incarcerated in 1962. Later on, he was sentenced to life imprisonment for planning a coup.
According to information about Nelson Mandela, he served 27 years in jail split between Robben Island, Victor Vester, and Pollsmoor penitentiaries. Due to the growing domestic and international pressure as well as uncertainties of a racial civil war, President F.W de Klerk freed Nelson Mandela in February 1990. Mandela's release was followed by negotiations with President Klerk in an attempt to end apartheid. The result of the negotiations was the 1994 multiracial general election where Mandela was elected as the first black president of South Africa.
After his election, Nelson Mandela led the reconciliation of the nation's racial groups and established the Truth and Reconciliation Commission to probe past human rights mistreatments. On the economic front, Mandela reserved his predecessor's liberal framework even though he had his own socialist beliefs. Internationally, Nelson Mandela mediated in the Pan Aligned Movement from 1998 to 1999. He decided not to run a second presidential term, and his deputy Thabo Mbeki, succeeded him as the leader of the state. Mandela then moved back to his home town Qunu where he turned his focus in combating poverty and HIV/AIDS through charity and through the Nelson Mandela Foundation.
Nelson Mandela marriage life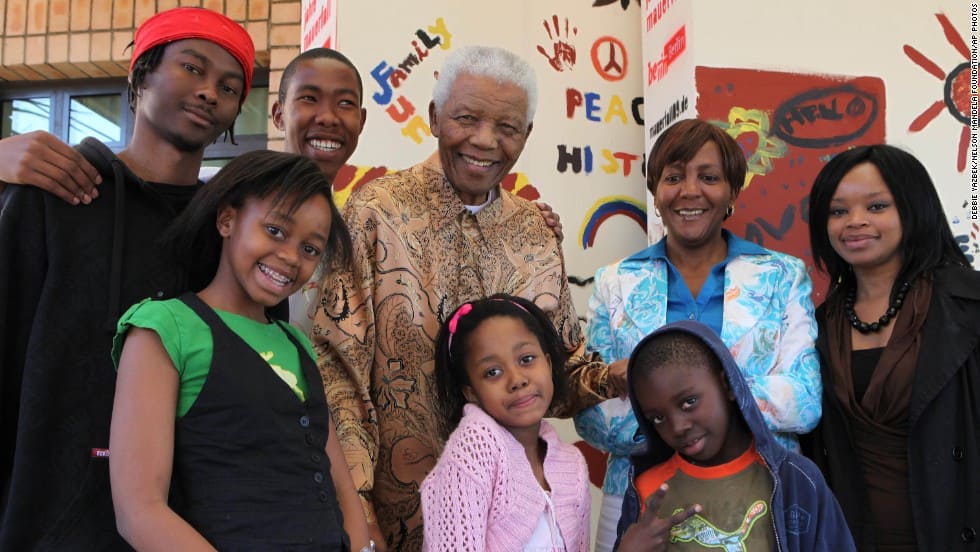 In the life of Nelson Mandela, he was married thrice and fathered six children. In addition, he was a grandfather to 17 grandchildren and many great grandchildren.
Due to his devotion to politics and attaining freedom for the oppressed in South Africa, Mandela had very little time for his kids and family. According to Nelson Mandela life story, he is painted as a stern and difficult father but loving towards his grandchildren, especially after he was released from jail.
READ ALSO: A look at the wisdom of Madiba: 16 Great quotes from Nelson Mandela
Mandela's first wife was Evelyn Ntoko Mase who was the cousin of Walter Sisulu. The two had two sons Madiba 'Thembi' Thembekile (1946-1969) and Makgatho Mendela (1950-2005) as well as two daughters both known as Makaziwe Mandela. This is because the first one died nine months after birth and the second one was named in her honour. According to the autobiography of Nelson Mandela, Mase gave him an ultimatum to choose between her and his involvement in ANC, which led to their divorce in 1958.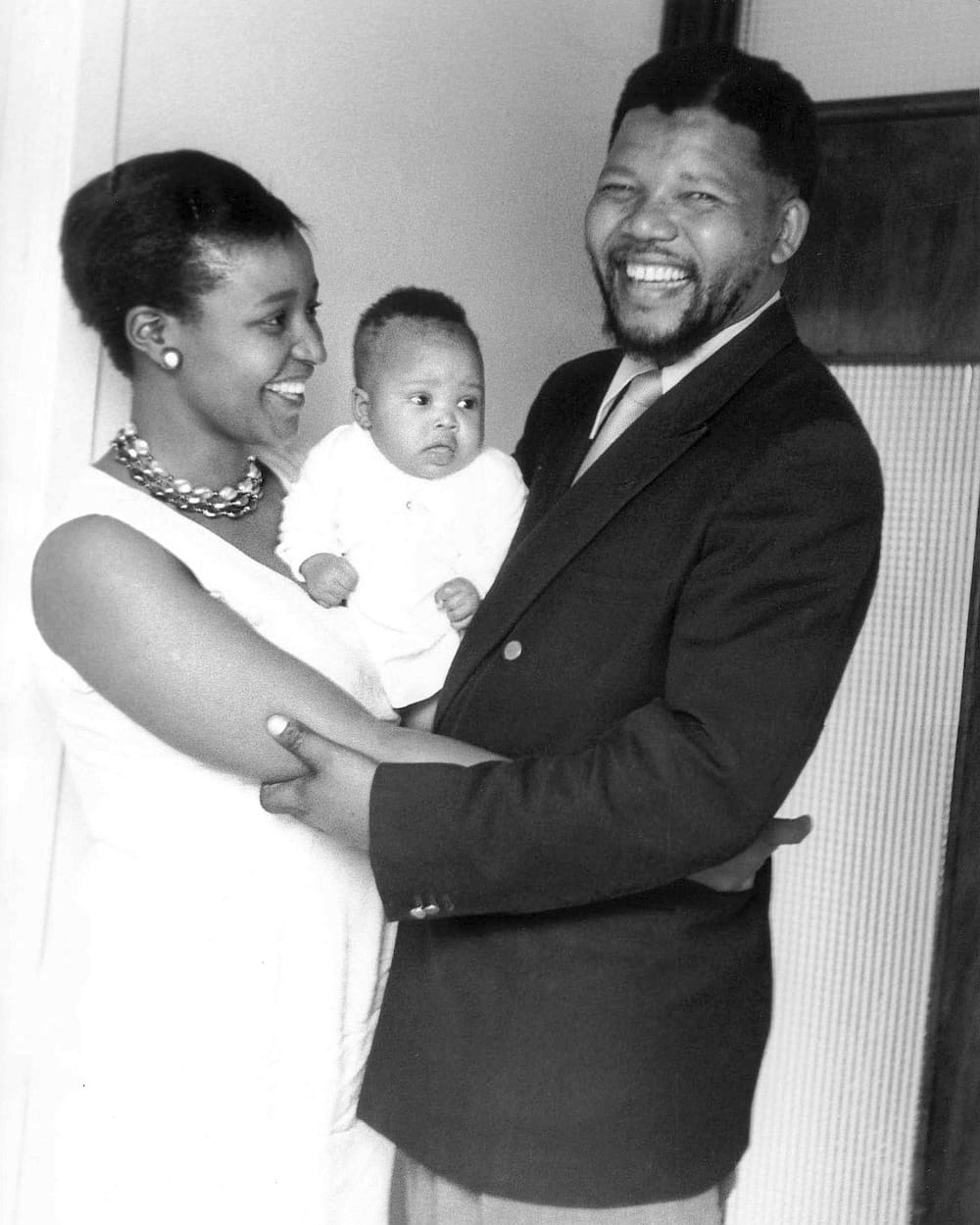 In 1958, Nelson Mandela married Winnie Madikizela, the first black social worker in Johannesburg. The couple had two daughters, Zenani (1958) and Zind-ziswa (1960) but Mandela was detained at Robben Island in 1962, which means that he missed out on his daughters growing up. Mandela divorced Winnie in 1996.
Mandela's third spouse was Graca Machel, whom he got married to in 1998 during his 80th birthday. Graca was Samora Machel's widow.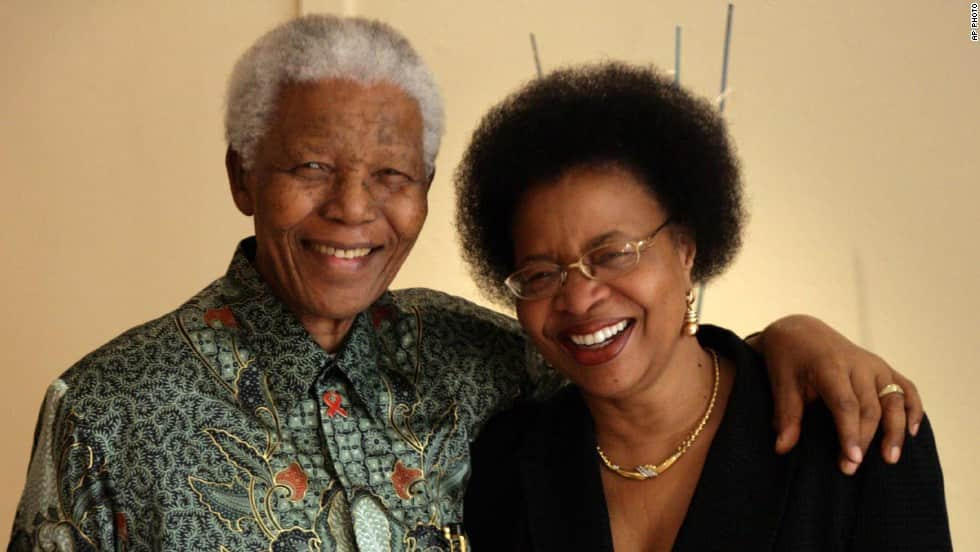 Nelson Mandela honours, awards, and international recognition
Throughout Nelson Mandela history, he is painted as a controversial figure even though his critics on the right pronounced him as a communist terrorist while those on the radical left considered him too eager to negotiate and reconcile with apartheid supporters. Due to his engrossed participation in activism, Mandela received international acclaim and was deemed the icon of democracy and social justice. This made him win over 260 accolades including the much coveted Nobel Peace Prize.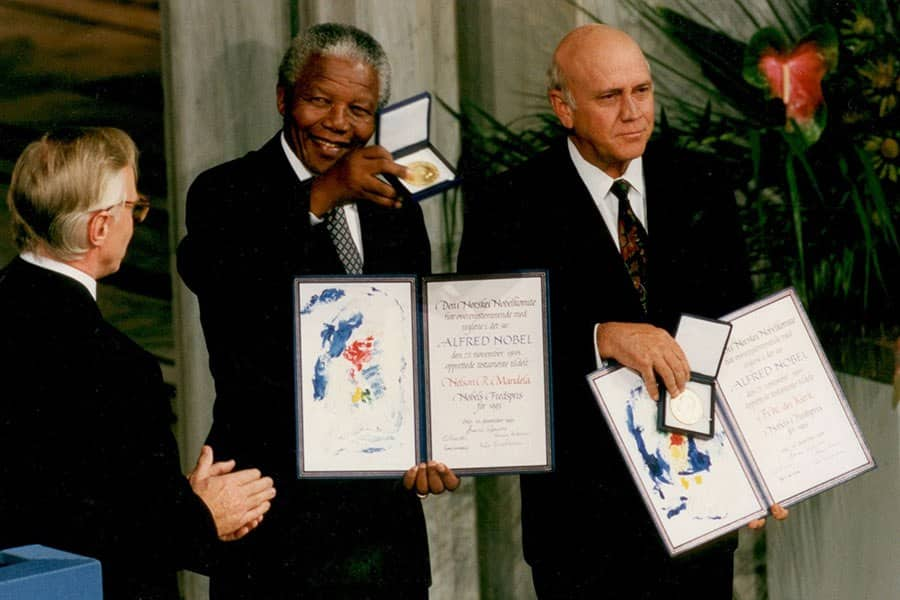 Death of Nelson Mandela
Nelson Mandela, commonly referred to as 'Madiba', which means father of nation, was pronounced dead on December 5, 2013 at the age of 95 years. His death was caused by a prolonged respiratory infection, and it was announced by Jacob Zuma, who was the president at the time. Mandela's demise was followed by an observance of a national mourning which lasted for 10 days. Nelson Mandela was laid to rest on the 15th of December, 2013 in Qunu in the Eastern Cape Province.
READ ALSO: The perks and luxuries of being one of Nelson Mandela's grandchildren
The life of Nelson Mandela is exemplary. It is a proof that with persistence, determination, and a fighting spirit, one can accomplish anything in life. Even after being sentenced to life imprisonment, Mandela did not give up hope and he even continued studying to obtain his LLB. Among the important lessons one can take home from Nelson Mandela is that one is responsible for the life he leads, and that education is power. One always has to look at the bright side of life, live with a purpose.
READ ALSO: