Thabo Mbeki age, children, wife, foundation, books, quotes, education, house and contact details
The name Thabo Mbeki is a household name across the globe. Aside from being South Africa's second president, he is also well known for his efforts in rallying students in London to protest against the unlawful detention of political activists in South Africa and championing for the end of the apartheid regime. We take a look at his tenure as president and his influence on the continent as a whole.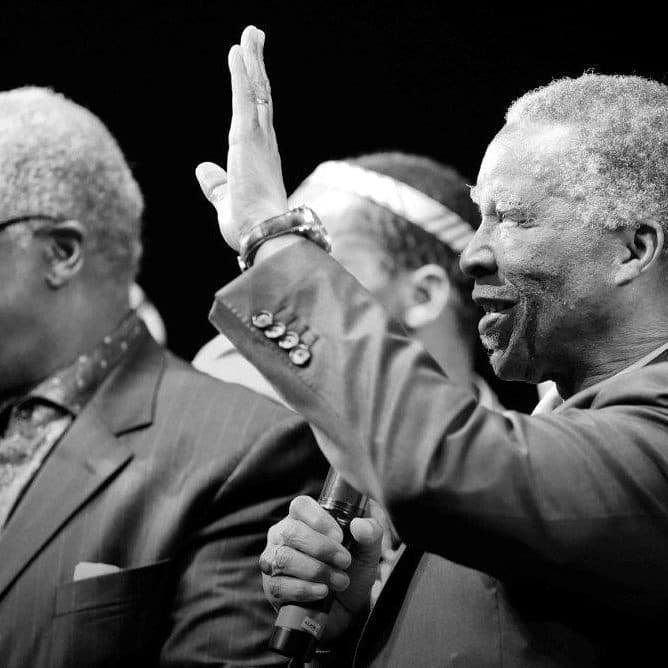 Thabo Mbeki is South Africa's second resident and is considered one of Africa's outstanding leaders. His term as president is a topic of mixed reactions, some praising it and others choosing to criticise it. Serving under the African National Congress from 1999, he resigned in 2008 with just nine months left in his tenure. Aside from leading a great nation, he has also authored several great books.
Thabo Mbeki Profile
Name: Thabo Mvuyelwa Mbeki
Age: 77 years
Date of birth: 18 June 1942
Profession:
1st Deputy President of South Africa
2nd President of South Africa
1st Chairperson-in-office of the Commonwealth of Nations
Chancellor of the University of South Africa (Incumbent)
Political Party: African National Congress
Spouse: Zanele Dlamini Mbeki
Children: Monwabisi Kwanda Mbeki
Alma Mater: the University of London, University of Sussex
READ ALSO: Precious Kofi age, husband, divorce, parents, blog, TV shows and Instagram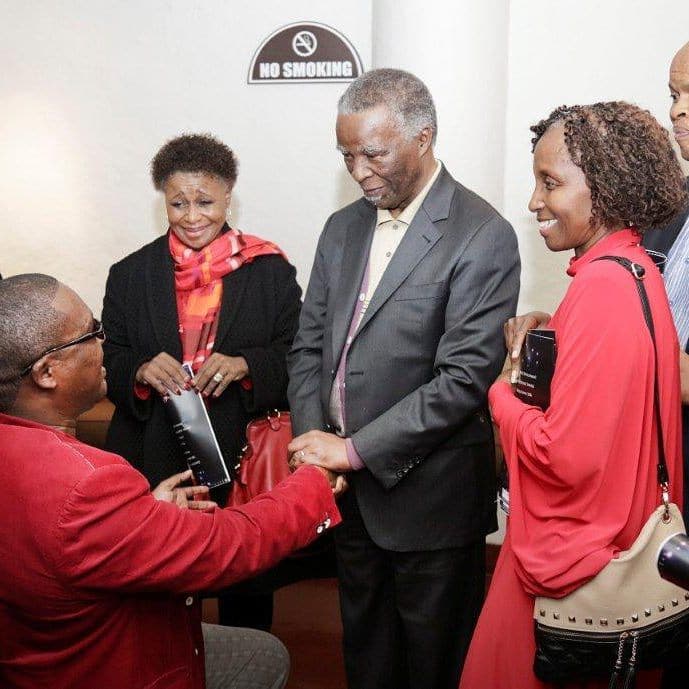 Thabo Mbeki early life
He was born Thabo Mvuyelwa Mbeki in Mbewuleni village in Cape Province. He is the second child of four. His father, Govan Mvuyelwa Mbeki, gave him the name Thabo, after his close friend, Thabo Mofutsanyana. Govan and his wife, Nomaka Epainette Mbeki, were both teachers and political activists affiliated with the ANC.
Thabo Mbeki education
Young Thabo attended primary school in Butterworth and Idutywa. For his secondary education, he attended Lovedale Missionary Institute. He did not matriculate at the school as he was expelled in 1959 due to students' strikes. He turned to homeschool to finish his studies and later on took his matriculation examination at St. John's High School.
He completed his A- level examination in Johannesburg and then pursued a degree in economics at the University of London where he was an external student. He also pursued a master's degree in the same field from the University of Sussex and became the first Black South African with a distinction in economics.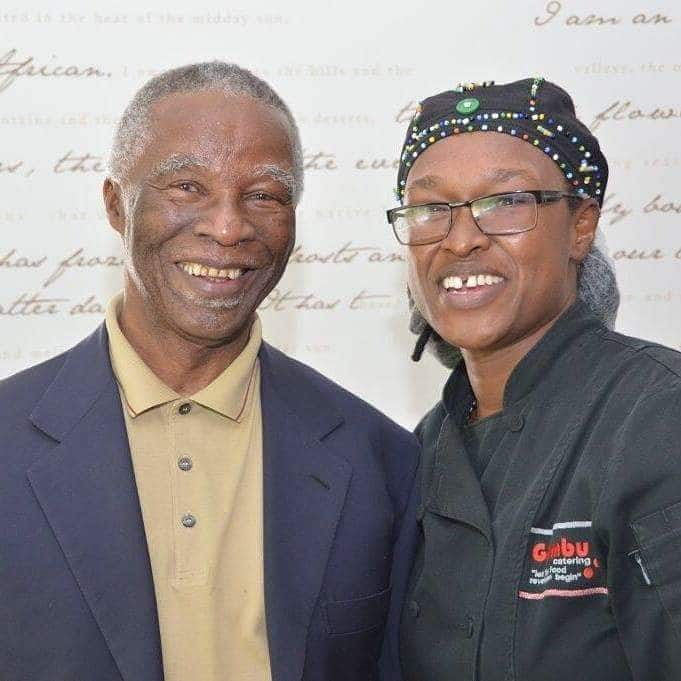 President Thabo Mbeki
Thabo is the second president of South Africa, serving from 16 June 1999 to 24 September 2008. He succeeded Nelson Mandela, under whom he served as the first Deputy President. Many of you have asked, "Who was Thabo Mbeki's deputy president?" Well, we have the answer here for you. Mbeki served with Jacob Zuma as his Deputy President.
Contribution to South Africa
During his nine-year tenure, he expanded the Black middle-class through the implementation of the Black Economic Empowerment, and with this, the economy of South Africa grew at a steady rate of 4.5% per annum.
In addition to this, he solidified the economic bridges between Brazil, India, and China. A development commonly referred to as BRIC. This partnership birthed the India-Brazil-South Africa Dialogue Forum that focused on strengthening the co-operation between their various sectors as well as push for political consultation.
Through him, South Africa became the apple of many international investors' eyes who contributed significantly to the country's economic development by establishing companies under foreign direct investment.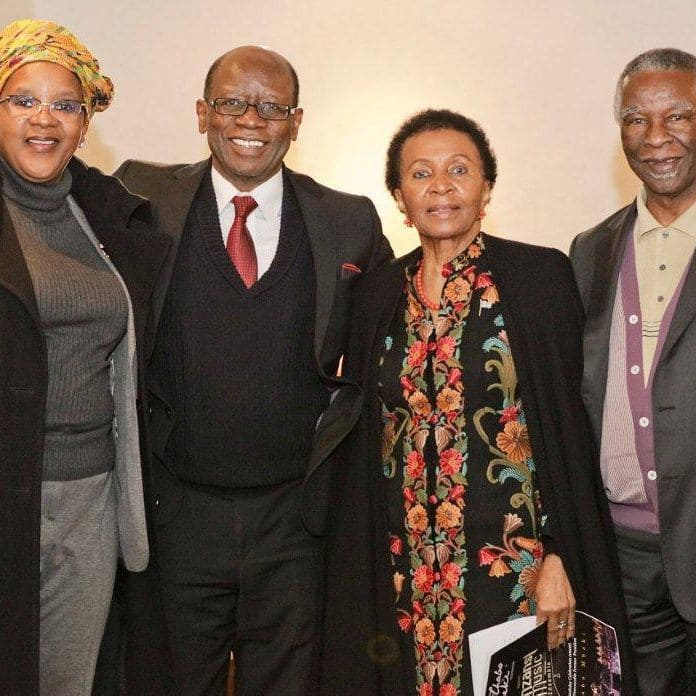 Contribution to Africa
Thabo Mbeki speeches have inspired numerous people, not only in Africa but across the globe. It is no wonder he has successfully mediated between conflicted nations within the continent such as Rwanda, Ivory Coast, the Democratic Republic of Congo and Burundi, and managed to help them attain a level of peace.
Additionally, he is well known for pushing the concept of African resistance and total independence. According to him, he deems the reliance of African nations on aid, assistance, and intervention from foreign states a factor that is holding the continent back from realising its full potential.
He championed for the formation and implementation of the New Partnership for Africa's Development. This is the section of the African Union that strives to boost the economic development and cooperation amongst its member states. This body went hand in hand with his belief that African sovereignties should be entirely self-sufficient.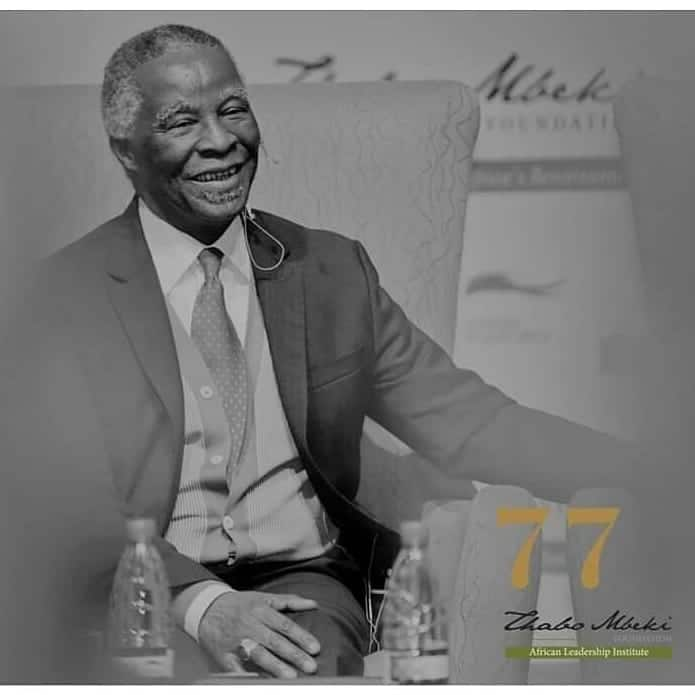 READ ALSO: Zwai Bala age, ex-wife, brother, parents, songs, albums, music groups and Instagram
Criticism of tenure
It is often said that all good things must be accompanied with a side of bad. Despite his contributions to the growth of the country, a large number of people frown upon a number of his actions.
The unskilled workforce
To begin with, the empowerment of the black middle-class led to an increase in demand for trained professionals. However, the majority of the population had no formal skills, and this led to an outburst of violent attacks. The increase in the attacks led to the emigration of many professionals. This brought about a gap in the country's workforce.
HIV/ AIDS epidemic
The topic of the most controversy is his denial of linkage between HIV and AIDS. He out-rightly acknowledged that poverty was the main factor propelling the prevalence of AIDS in South Africa, but he failed to accept that the cause of the disease is HIV. This would see him make several poor choices that would cost numerous South Africans their lives.
He chose to focus on combating poverty in a bid to lower cases of AIDS. Thabo also failed to introduce a nationwide treatment programme that included antiretroviral medication for AIDS as well as to curb the transmission of HIV from mothers to their unborn babies. South African citizens living with HIV could only receive treatment for the opportunistic infections and diseases that afflicted them, but nothing was administered for HIV.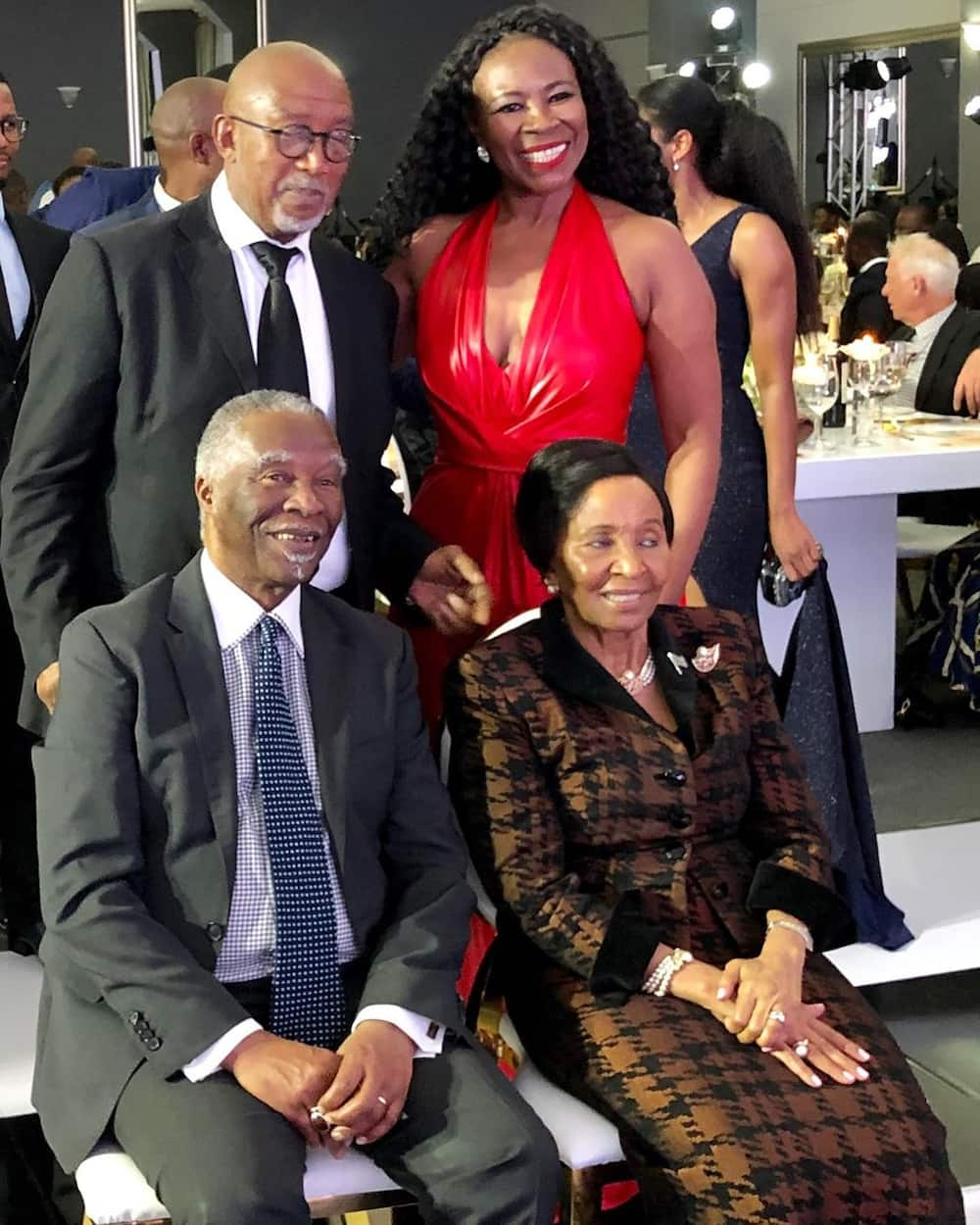 This all began to change in 2002 when the government was ordered by the courts to manufacture the drug Nevirapine and make it readily available for HIV positive pregnant women to hinder the transmission of the infection to their unborn babies. This was courtesy of the efforts made by Treatment Action Campaign. In 2003, the cabinet managed to overrule the president's poor decisions and imposed beliefs to make antiretroviral treatment publicly available all over the country.
His poor decisions are considered unforgivable and unforgettable by many as they led to the loss of 365,000 lives, according to a study done by the New York Times. All this could have been prevented if he accepted the severity of the situation in the country and taken actual scientific measures to ensure the affected citizens received the services they needed.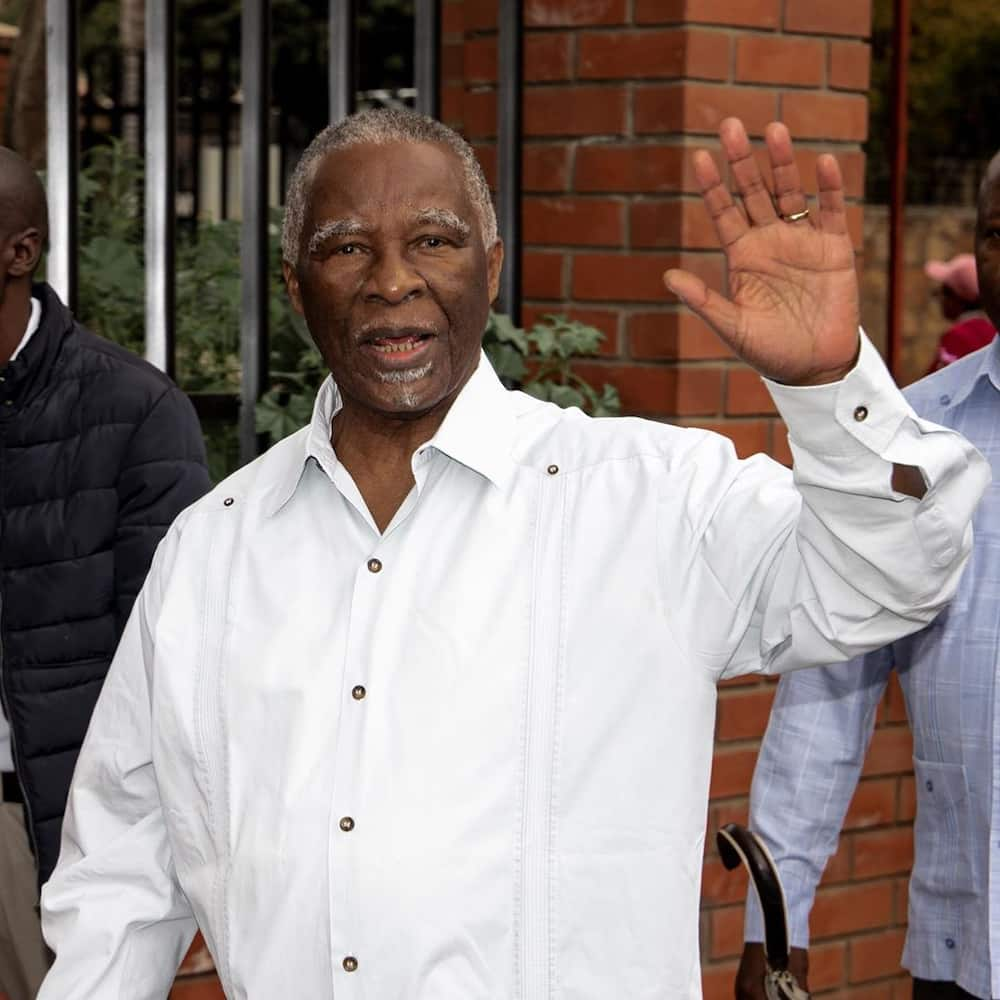 Thabo Mbeki stepping down
Numerous people wonder why Thabo Mbeki was removed as president of South Africa. Technically, he was not removed. Instead, he chose to step down. This came after Judge C. R. Nicholson concluded that he unlawfully interfered with the proceeding of the National Prosecuting Authority as well as the prosecution of his Deputy President, Jacob Zuma, who was facing corruption charges at the time.
Though the judge's ruling was overturned by the Supreme Court of Appeal in 2009, Mbeki had already followed through with his resignation and ended his tenure on the 24th of September 2008.
READ ALSO: Zandi Nhlapo age, daughter, husband, parents, hair salon, SABC and Instagram
Thabo Mbeki family
Thabo is currently married to Zanele Mbeki whom he settled down with on November 23rd, 1974. However, they have no children together. Thabo Mbeki children consist of just his son, Monwabise Kwanda, whom he had with Olive Mpahlwa when he was only sixteen years of age. Olive ran of with Thabo's youngest brother, Jama in 1981.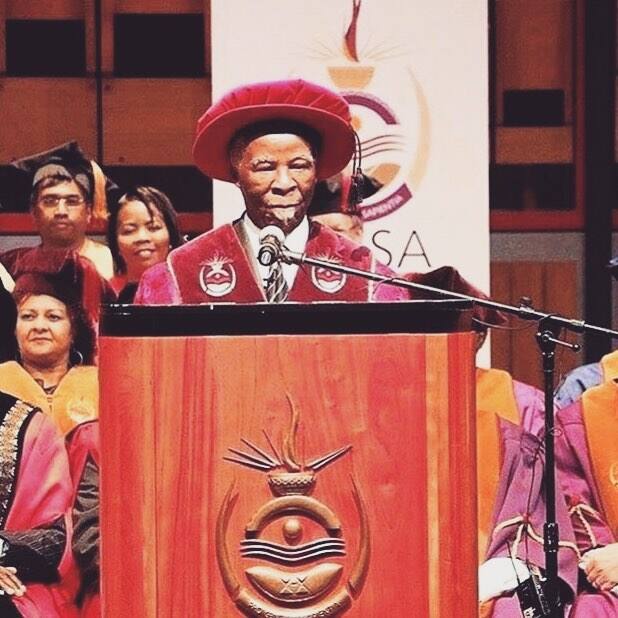 Thabo Mbeki Foundation
In 2010, the former president of South Africa, Thabo Mbeki, established the Thabo Mbeki Foundation to support the efforts of the African renaissance. A few of the main aims of the foundation include:
Contributing to the training of especially the African youth to become change agents, consistent with the interests of the peoples of Africa and humanity as a whole
Serve as one of the intellectual hubs of the African Renaissance Movement.
Strive to provide a credible platform to help ensure that the African voice is heard and respected throughout the world.
Thabo Mbeki books
Aside from active politics in his country and within the continent, he has also authored and successfully published several books including:
The African Renaissance, South Africa and The World - 1998
A Nation At Work for A Better Life - 1999
Africa Define Yourself - 2002
Letters From The President - 2003
Africa's Season of Hope: The Dawn of a New Africa Asia Partnership - 2005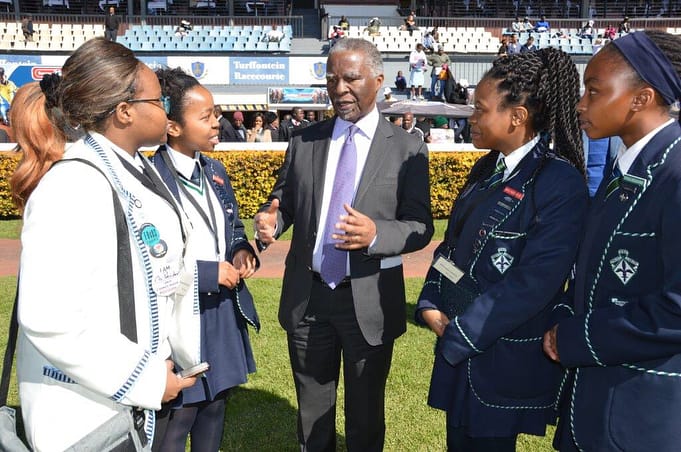 Thabo Mbeki quotes
His speeches and books contain a magnitude of wisdom, encouragement, and statements that offer a different perspective to life. These nuggets of wisdom are often used to support speeches and deliver the message straight home. Some of his most popular quotes are:
"Gloom and despondency have never defeated adversity. Trying times need courage and resilience. Our strength as a people is not tested during the best of times."
"I am an African. I owe my being to the hills and the valleys, the mountains and the glades, the rivers, the deserts, the trees, the flowers, the seas and the ever-changing seasons that define the face of our native land."
"We are not arrogant or complacent when we are said that our country, as a united nation, has never in its entire history, enjoyed such a confluence of encouraging possibilities."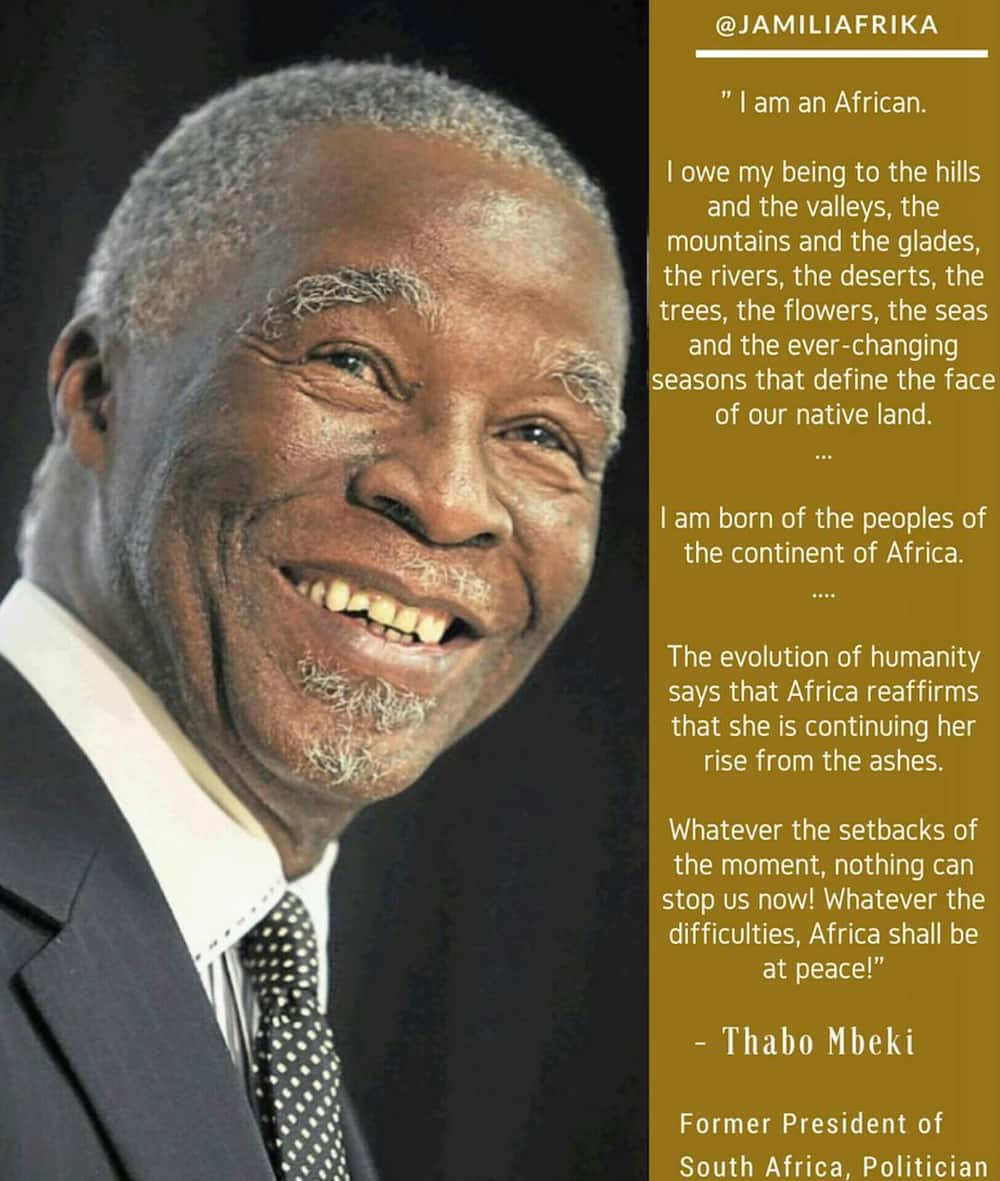 READ ALSO: Clint Brink biography: age, child, wife, parents, TV shows, movies, nominations and Instagram
Thabo Mbeki house
Thabo's house was the centre of controversy in 2006 and here is why. It was rumoured that a large amount of the taxpayers' money went into the construction of his R 22 million retirement home located in the suburban area of Houghton in Johannesburg.
According to the Memorandum by the Minister of Public Works setting out particulars of the building programme for 2006/7, approximately R 3.5 million of taxes went towards the building of the house. It is understandable why many were outraged by this.
Thabo Mbeki contact details
Though it is rather difficult to contact Mr Mbeki directly, you can do so through his foundation's contact details which are as follows;
Tel: +27 11 486 1560 / +27 11 486 0723
Email: info@mbeki.org
Postal Address: Private Bag X 444, Houghton 2041, Republic of South Africa
Instagram: @thabombekifoundation
Twitter: @TMFoundation_
Despite the shortcomings of his tenure, Thabo has made a notable effort to make a positive impact on the lives of Africans across the board. His efforts in fighting the apartheid regime and pushing for the liberation of the African man are outstanding and serve as an inspiration for many.
READ ALSO:
Janez Vermeiren biography: age, wife, wedding, TV shows, Instagram and contact details
Alex McGregor biography: age, songs, albums, football, record label, modelling, movies, and Instagram
20 must-see photos of Mamlambo from Uzalo slaying in real life
Source: Briefly News