If you are conversant with the entertainment industry in the country, then, the face of Nandi Mngoma should not be new to you. Born to a well-to-do home, Mngoma has continued to set records with the dynamic use of her talents and skills, both of which she uses to win the hearts of lots of people in South Africa and beyond. While you may want to know who Nandi Mngoma is, where she comes from, when she was born and how she rose to the limelight, among others, this article discusses everything that will be of interest to you about her.
Nandi Mngoma is one of the early risers in life as far as South Africa is concerned. She started making appearances on television screens as a host and co-host since when she was 15 years of age. Among other things, Nandi is known for her focus, creativity, fulfilment in her marriage and most importantly, how she serves as an inspiration to lots of young people across the nation. In fact, fashionistas have always derived inspirations from her unique outfits.
Nandi Mngoma biography
Now known as Nandi Madida, Nandi Mngoma is a South African singer, actress and TV presenter. Born to a father and mother who are doctor and lawyer respectively, she started performing at the age of four years where she had to play a role as a lead ballerina in a ballet. Nandi studied law at the University of KwaZulu-Natal and Varsity College, even though her initial plan was to pursue a career in journalism.
READ ALSO: Pravin Gordhan biography: age, daughter, wife, qualifications, education, net worth and contact details
Nandi Mngoma is known for several titles that she has won, and a notable one among them is Miss Junior RSA. Winning a talent search, for Nandi, launched her to a music career and she got the privilege of performing at the Gateway Mall steadily. After she released her single titled "Tonight", Nandi Ngoma immediately rose to limelight in 2011.
The first time that the TV personality would land a television presenting job was when she had to host pre-teen entertainment show Bling on SABC2 in 2004 at the age of 15 years. The focus of the show was to inform children about movies, music and other issues of interest.
Then, she co-hosted All Access Mzansi, a Mzansi Magic magazine show in 2013. Nandi Madida went on to star as Zokuthula "Zoe" Dhlomo from 2015 to 2016 in "The Road", a Mzansi Magic telenovela and from August 2016, she began to co-host e.tv reality series Coke Studio second season as well as BET A-List which is the BET entertainment magazine show in September 2016.
How old is Nandi Mngoma?
When was Nandi Mngoma born? The family of the Mngomas was greeted with boundless joy when Nandi was born on the 20th of March, 1988 in Maphumula, which is in KwaZulu-Natal province, South Africa. By implication, Nandi Mngoma age is 31 years.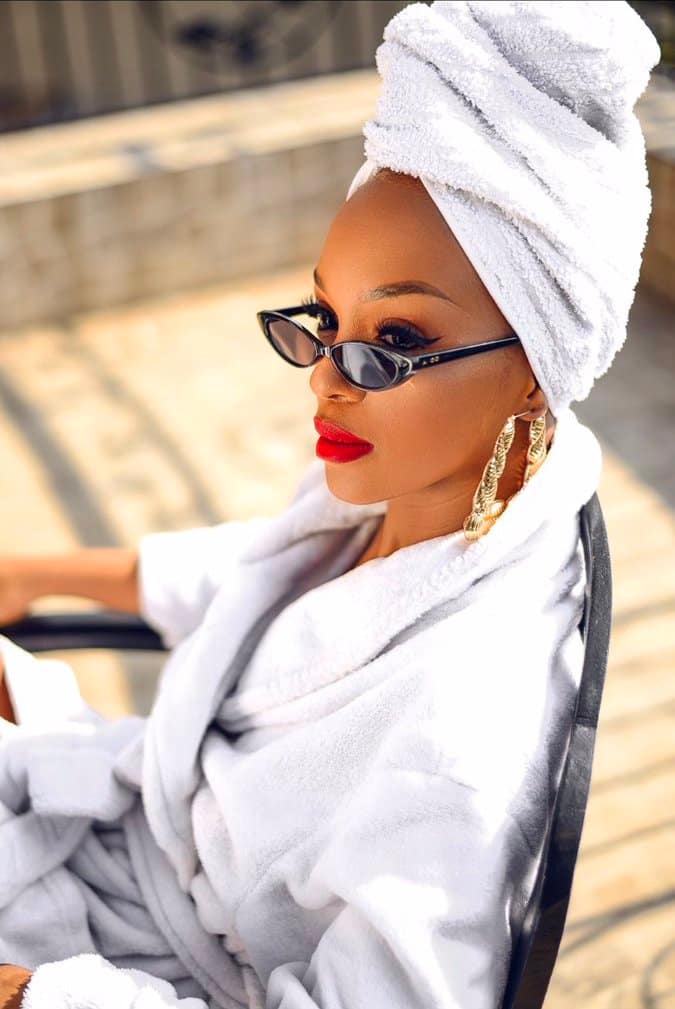 Nandi Madida wedding
It was somehow surprising to some of her fans when Nandi Mngoma took her wedding ceremony in 2016 to be an intimate affair with only a few invited friends and family in attendance. According to the TV star, she did not want any fuss, hence the reason why she intentionally did not involve the media. Narrating how the wedding unfolded, she said,
A lot of people were surprised about the wedding, but not us and especially not my parents. By the time Zakes proposed, my parents already knew because he had asked them for my hand in marriage. So technically I was the last to know.
Apart from that, Nandi made it known that the wedding did not just happen overnight as she and her partner went through several sessions of marriage counselling. In her words, she said:
Zakes and I went for many sessions of marriage counselling before tying the knot. Those sessions were very insightful into what married life was like and preparing to make that transition from being someone's boyfriend or girlfriend into being a wife or husband.
READ ALSO: Mandla Maseko biography: Age, family, astronaut and, cause of death
You can check a few of Nandi Mngoma wedding pictures below: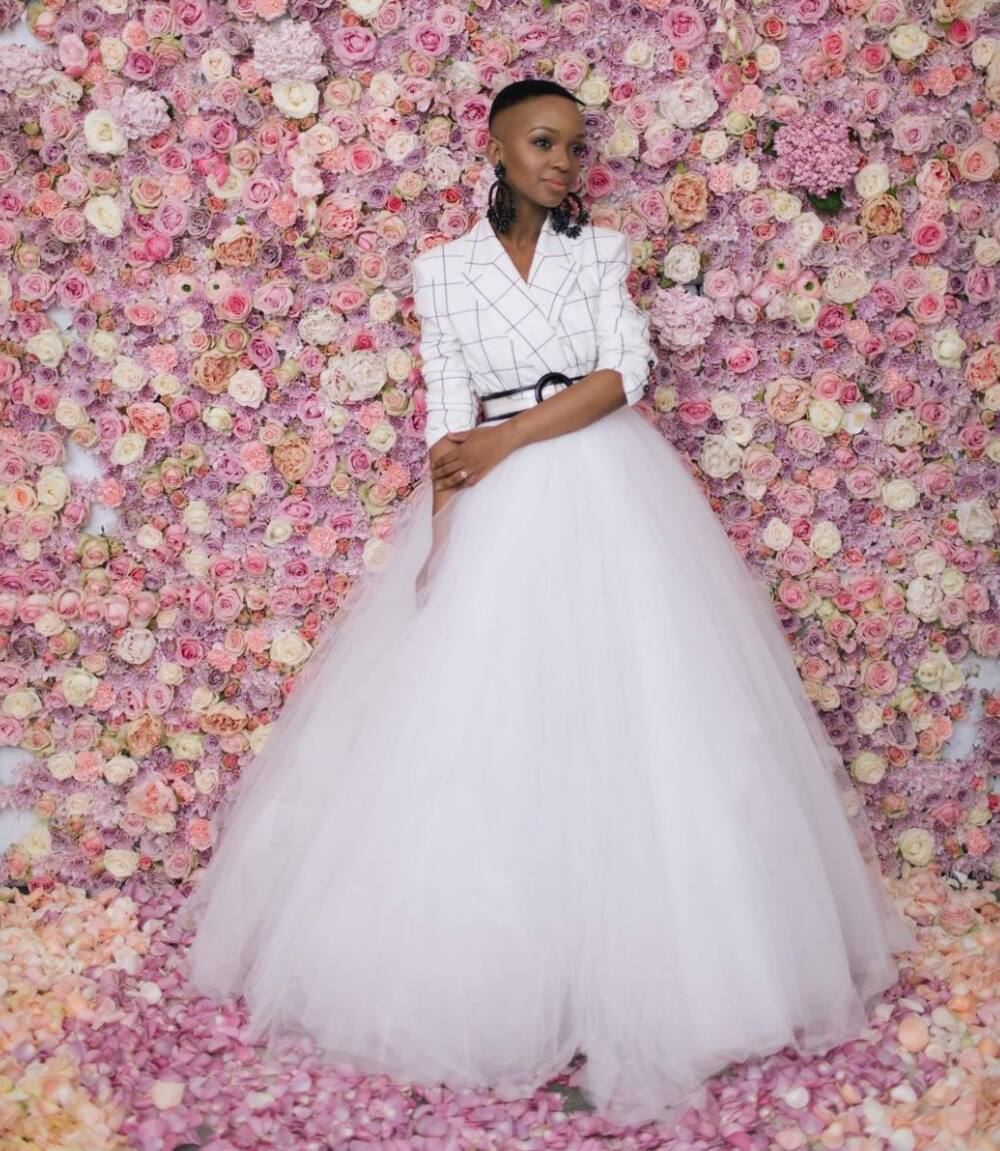 Nandi Madida and her husband Zakes Bantwini expressing how happy they are. This is no doubt an emblem of a successful marriage life.
Who is Nandi Mngoma married to?
Mngoma is married to a music producer, and that seems to be part of what makes the duo a perfect match. Nandi Madida husband's name is Zakes Bantwini, and from all indications, the singer is really proud to have him in her life. How old is Zakes? He was born on the 26th of April, 1981 and based on this, he is 38 years old.
Compared to some other celebrities of her status, Nandi has always been proud of her marriage and the kind of man she married. At a point, she confessed in a press release by saying, "My heart is beyond happy as I can confirm that I am indeed Mrs Madida". Since the two of them got married, the family have been blessed with two babies so far.
A few months ago after Nandi Madida baby number two was welcomed to the world, she took to her Instagram official page where she expressed her bundle of joy. She went on to say, "Happy bday Ghetto King @Zakesbantwini to the kindest man I know, love of my life, father of my kids and husband! Thank you for being such a great blessing in our lives. We love you so much, may you continue to be the kind hearted, loving man you are. I love you now and forever . #daddysgirl#NewAddition."
Nandi Mngoma Instagram
Friends and fans who love to keep themselves updated with the activities and personal life of Mngoma have discovered the secret to achieving that, and that is connecting with her via her social media platforms. Little wonder, the TV celebrity is proud to have more than 1.7 million followers on her Instagram official page.
Nandi Mngoma haircuts
You would have hardly mentioned five celebrities who have amazing looks with short hairstyles without mentioning Nandi Mngoma. On several occasions, she has been spotted while she rocks with trending natural haircuts that give her the feel of an African Queen. The unique sense of style that Nandi Mngoma haircut gives her has been one of the things that attract people's attention to her, especially fashionistas who want to crush with their hair and also maintain an attractive look always.
Without any doubt, Nandi Mngoma is a blessing to her generation and a pride of her parents. Her decent lifestyle and adorable family are two important factors that make this woman stand out among other celebrities in the country.
READ ALSO: Naledi Pandor biography: age, daughter, husband, family, religion, education, qualifications, contact details and latest news