Khulubuse Zuma is a wealthy, controversial businessman and nephew to South Africa's former President Jacob Zuma. Given that he has been involved in some of the most lucrative mining deals in Sub-Saharan Africa, Khulubuse Zuma age of 49 is jaw-dropping. If you want to learn more about the husband of a Swazi Princess including details about his house in Nkandla, keep reading.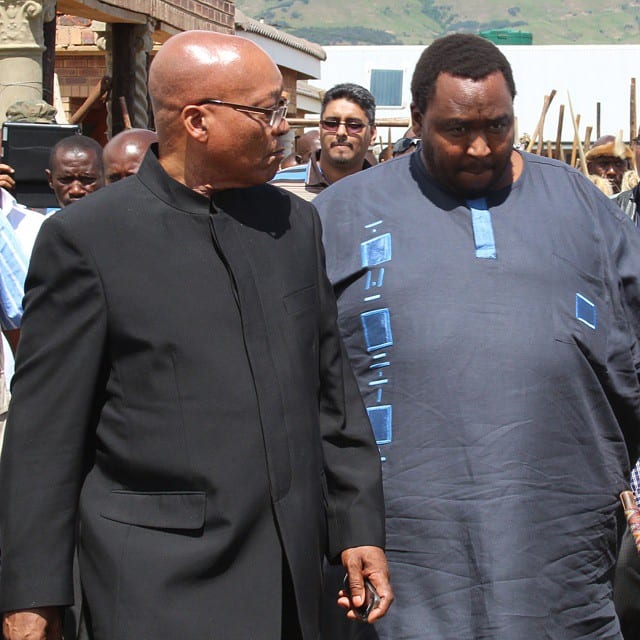 In this article, we outline facts and the biography of Jacob Zuma's nephew, Khulubuse Zuma, his wife, his mines, an much much more.
READ ALSO: Karlien van Jaarsveld biography: age, real name, sister, husband, tattoos, songs, and albums
Khulubuse Zuma wife
Khulubuse proposed to his wife, Princess Fikisiwe Dlamini, in 2005. He held an annual event that was beloved by locals, where he presented her with a new ring as a reminder of his love and commitment. She must have been very special to him because he made her his first wife.
Princess Fikisiwe is the daughter of King Mswati II I's late brother, Prince Phiwokwakhe Dlamini. She is the proud owner of several fashion boutiques in Swaziland. Khula met her while she was visiting her sister, who was living with his uncle at the time.
Khulubuse Zuma wedding
Their wedding began on a Friday night in 2014 with the slaughtering of four cows. It continued onto Saturday when the masses were fed before the traditional ceremony on a patch of land between Khulu's 50-room Nxamalala house and the expansive home of his uncle, the former president. Food and drink were in plenty.
Ex-President Zuma's wives attended the wedding. Also, KwaZulu-Natal Premier Senzo Mchunu was present. King Mswati III failed to attend the ceremony but he was well represented.
The couple was dressed in traditional attire. Khulubuse Zuma wife adorned a black hide skirt matching it with her black headpiece and a white fluffy goat hair ruff in the middle. Her ankles had melodic shakers, which accentuated her rhythm as she danced barefoot in the happy celebrations. Groom Khulu clad a traditional; Zulu garment known as Ibheshu. Unfortunately for him, this exposed more of his belly than he would have wanted.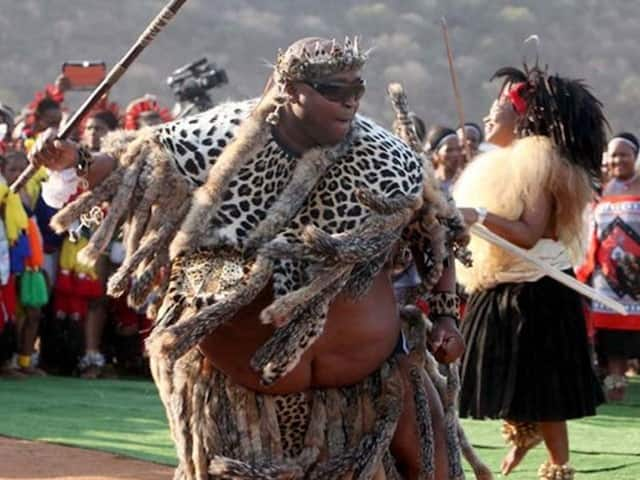 Khulubse Zuma son
Unfortunately, Khulubuse lost his only son Busa Zuma in August 2018. He was only 29 years old, as he was born on the 28th September 1989 in Durban. He was a father of three and was remembered as being ambitious with an entrepreneurial spirit.
He died of liver failure at Nkosi Albert Luthuli Hospital, as his liver was unwell for quite some time. His death came a month after that of his cousin's Vusi, son of ex-President Zuma.
READ ALSO: Dr Malinga biography: age, wife, wedding, songs, house and contact details
Khulubuse Zuma net worth
In an affidavit submitted in 2016, Zuma declared that his entire net worth did not exceed the value of R23 million.
Some of the declarations that he made include:
He owed R1.5 million to First National Bank for one house in Umhlanga, KwaZulu-Natal.
A 2010-model Range Rover that is worth R200,000.
A large amount in debt, including R1.6 million, which he owes to his previous PR firm, Kapital Mindz, and in addition, R2.5 million that he owes to a firm by the name Strauss Daly.
Khulubuse Zuma house
His house is located in the ex-president's Nkandla complex. He has been seen cruising about the vast estate with his quad bike. The land there is hilly and filled with valleys and plains. Zulu kraals can be seen for kilometers.
Some structures have thatch roofs; others are made of corrugated iron. Some are squared, and others are even shaped like a kidney. One of the project managers who was participating in the housing construction project said that the task at hand was akin to completing a puzzle without a picture, and it had a cost of R246 million.
In his compound, Khulu has a hut where he prays to God and his ancestors daily.
His kitchen is furnished with four large and new Samsung fridges filled with all kinds of treats. His lounge has comfortable leather couches with a view of the hills
Khulubuse Zuma oil and gold mines
Khulubuse Zuma owns two oil fields in the Democratic Republic of Congo (DRC). These fields are located in the northeastern part of DRC and were awarded to Khulubuse in 2010 by former DRC president, Joseph Kabila. It is alleged that the oil fields were discussed eight months prior during a visit to Kinshasa by the then South Africa President, Jacob Zuma. Six months after this meeting, Khulubuse Zuma agreed with two companies in the British Virgin Islands for the production of oil with the DRC government. These oil fields are estimated to be worth R 100 billion.
READ ALSO: Neyi Zimu biography: age, wife, songs, and album
Khulubuse Zuma news
The controversial tycoon is also involved in an ongoing case against the management of Grootvlei gold mine. Following a request by the news channel eNCA to film the Aurora case proceedings for the public, Magistrate Nkhensani Moila postponed the case to Monday to allow the defense teams to make representations against the proceedings being public. The Magistrate will give the lawyers an opportunity to oppose the public broadcast. They were all directors in Aurors Empowerment Systems.
These former directors of Aurora Empowerment Systems together with Raja Alam Shah are facing several charges including water pollution, unlawful use of water, and much more at one gold mine near Gauteng.
Aurora started controlling the Pamodzi gold mines in 2009 after they had been placed under provisional liquidation. Aurora had previously stated that it had knowledge and experience in mining. Soon after this, the mines collapsed, and the directors were held accountable by the trade unions. This is for misusing their position by leaving about 5,300 workers without pay and yet they relied on them for their livelihood. .
The Pretoria High Court in June found the former Aurora directors personally liable for R1.7 billion in damages. The Durban high court found him liable for R 1.4 billion.
Here is all you need to know about Khulubuse Zuma, his wealth, his family, and some of his companies. Through close ties to those in power, he has been able to pen lucrative deals. However, it is these ideals that have led him to court.
READ ALSO: