One cannot miss mentioning Skhumba Hlophe when talking about South Africa's top comedians. He has the charisma needed to hold the audience's attention for an extended period, enough to build upon a joke that will have you on your knees with laughter. Skhumba did hit a roadblock in life but pulled through. Keep reading to find out more about him.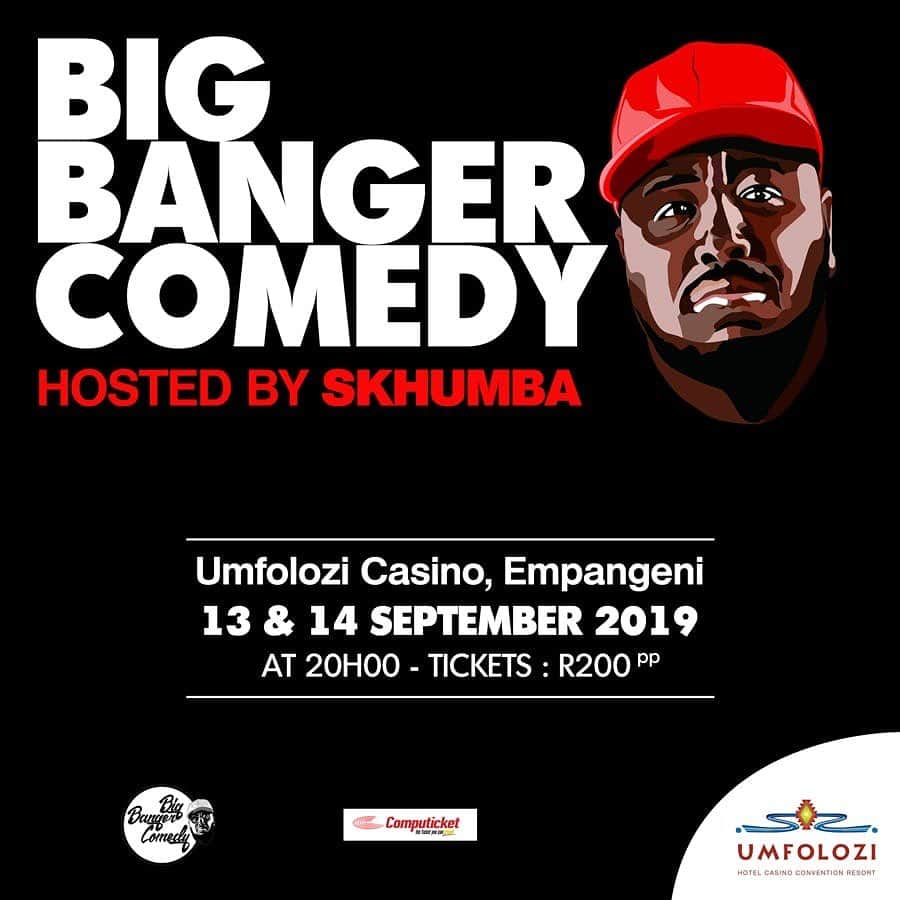 In this article, you will get to know more about Skhumba Hlophe's life and his background in addition to much more interesting facts about him.
Skhumba Hlophe early Life
The Johannesburg comedian, a.k.a. Big Banger, grew up in Tembisa in the north of Johannesburg with his grandmother, Leria Hlophe, in her four-bedroom house. Judging from how funny and relatable Skhumba jokes are, it is so hard to believe that comedy was never a part of his life plan. He wanted to be a lawyer. He admits that his intentions were cut short because he was not exactly the smartest kid in the block. He says he was not at the bottom of the class, but he also was not at the top tier. He wished that could be near to the top twenty in class.
READ ALSO: Lesego Marakalla biography: age, height, boyfriend, wedding, car, parents and pictures
His mother worked at a dry cleaner and could not afford to pay for his university tuition. Is Skhumba Hlophe a policeman? Well, no. To get himself through university, he worked as a clerk at SAPC for thirteen years. To make it sound fancier, Skhumba Hlophe prefers to call his position there Senior Personnel Officer. He quit in 2016. He failed four times before matriculation when he was 22 years old.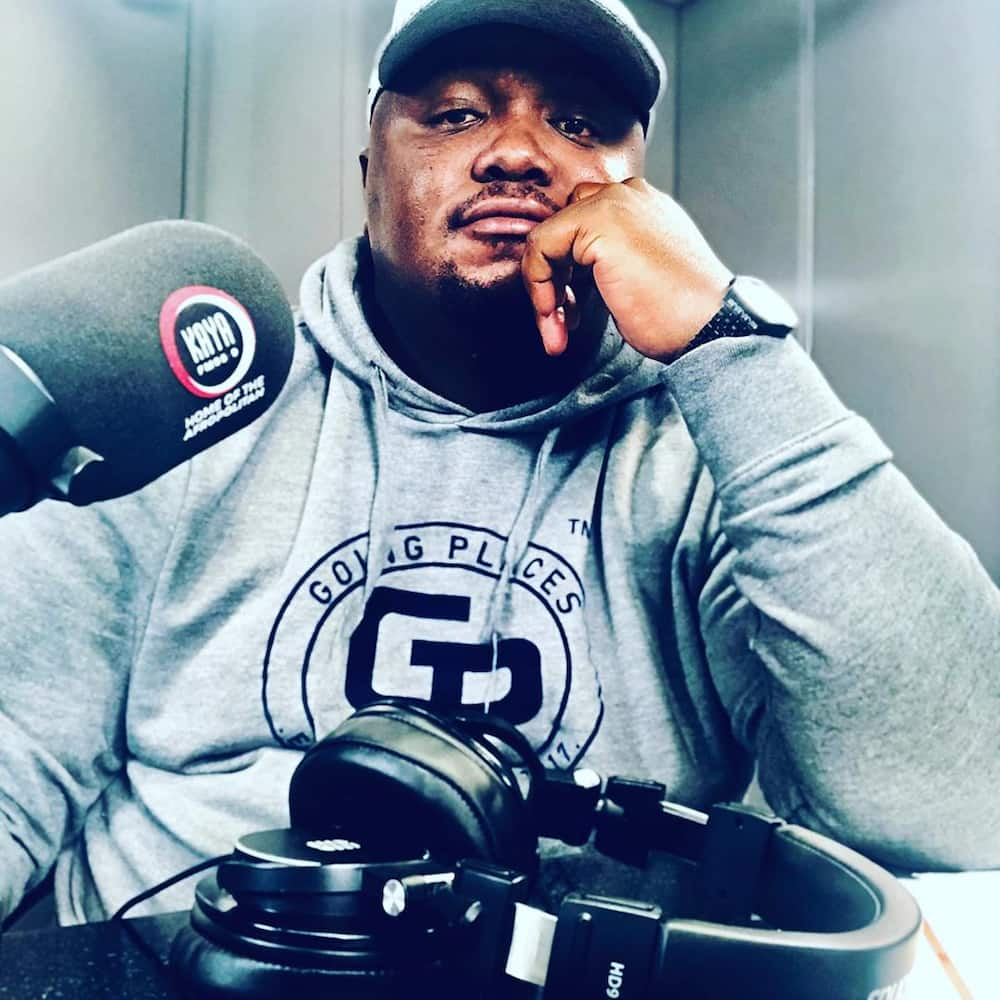 Skhumba Hlophe career
The funny-man is best known for his starring role as an overbearing mechanic father named Bheki Zulu in Thandesi'sDiary, a sitcom that aired on SABC 1. He also had a role as Dlamini in Taxi Ride.
He got his first chance at a live performance when a good friend of his talked him into doing a comedy show at Caprivi in Tembisa. Skhumba thought it might be too ambitious and it turned out that he was right. No-one turned up to watch the performances, which also featured the Emmy nominated comedian, Tol Ass Mo, and the show was an utter flop. To improve his skills in the field of comedy, he became a resident comedian at Bambatha Avenue Jazz Café in Centurion for two years where he earned R200 at Bambatha.
READ ALSO: Khulubuse Zuma biography: age, son, wife, wedding, mine, net worth, pictures and contact details
Skhumba Hlophe rise to stardom
When he was invited to perform at Monwabisi Grootboom's 99% Xhosa Comedy show in Port Elizabeth in 2010, he received a standing ovation, and his life changed forever. He was no longer a new act but finally a headliner in the papers. Skhumba Hlophe shows moved from no audience to selling out 22 of his 24 scheduled shows. Amid all his success, he chooses to remain humble and grounded.
In 2012, he was one of the Nubreed Comedy's Young Gunz appearing at Soweto Comedy Festival. In February 2011, he was a featured comedian in the first edition Stand Up Zulu festival at Playhouse in Durban. He went forth to join SABC 1's Mzansi Insider as a contributor. In June of that year, he featured in an episode of Zaziwa.
The father of two began hosting Throwback Thursday on SABC1 in 2017. It was a comedic talk show that focused mainly on reviewing the top social media stories. Between May and July of 2017, he co-hosted Change Down with Boity Thulo, a review show that aired on Mzansi Magic.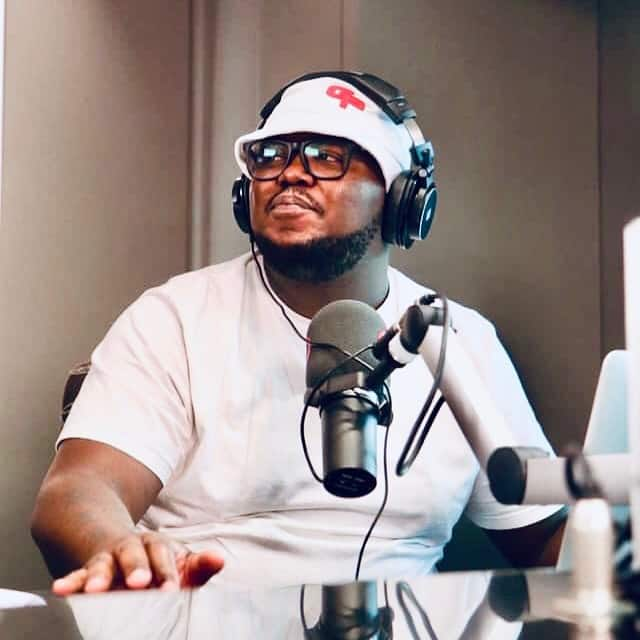 Skhumba Hlophe birthday
His birthday is a pretty big deal. He was born on the 31st of August, and he hosts his annual show Skhumba's Birthday Comedy Extravaganza on the last Friday of August to commemorate his birthday. His birth year is not confirmed, but Skhumba Hlophe age is approximated at 37 years currently.
You can catch Skhumba on Kaya FM every Friday morning where he has a weekly feature show called Good Friday. Skhumba and Ndumiso Ngcobo host the show together where they look for the funnier and lighter sides of politics in South Africa and life in general. It airs from 6 am to 9 am. His stay on Kaya FM was challenged when his body-shaming comments on the #FeesMustFall protestors raised an uproar in the community. A petition to have him sacked gathered 3,000 signatures. The comedian, however, took the floor and apologized for his comments. He, however, pointed out that comedy is a risk and that it will always cross the line at one point or another.
Skhumba is also the voice of Tembisa FM, where he uses his larger than life persona to captivate his audience. His humour is primarily based on observations in life, and that is what mainly makes him funny. With so much success, Skhumba Hlophe net worth is going to increase immensely in the next years to come.
You can also find Skhumba on 180 with Bob, a breakfast show that airs on Kaya FM. Both 180 with Bob and Good Friday have episodes posted on YouTube on the Kaya TV channel. There you can find Skhumba YouTube episodes for each show. The online channel is a division of Kaya FM with Kaya Tv Skhumba episodes readily available for all.
Here is a link to a show by Skhumba on November 2nd, 2018, on Kaya FM.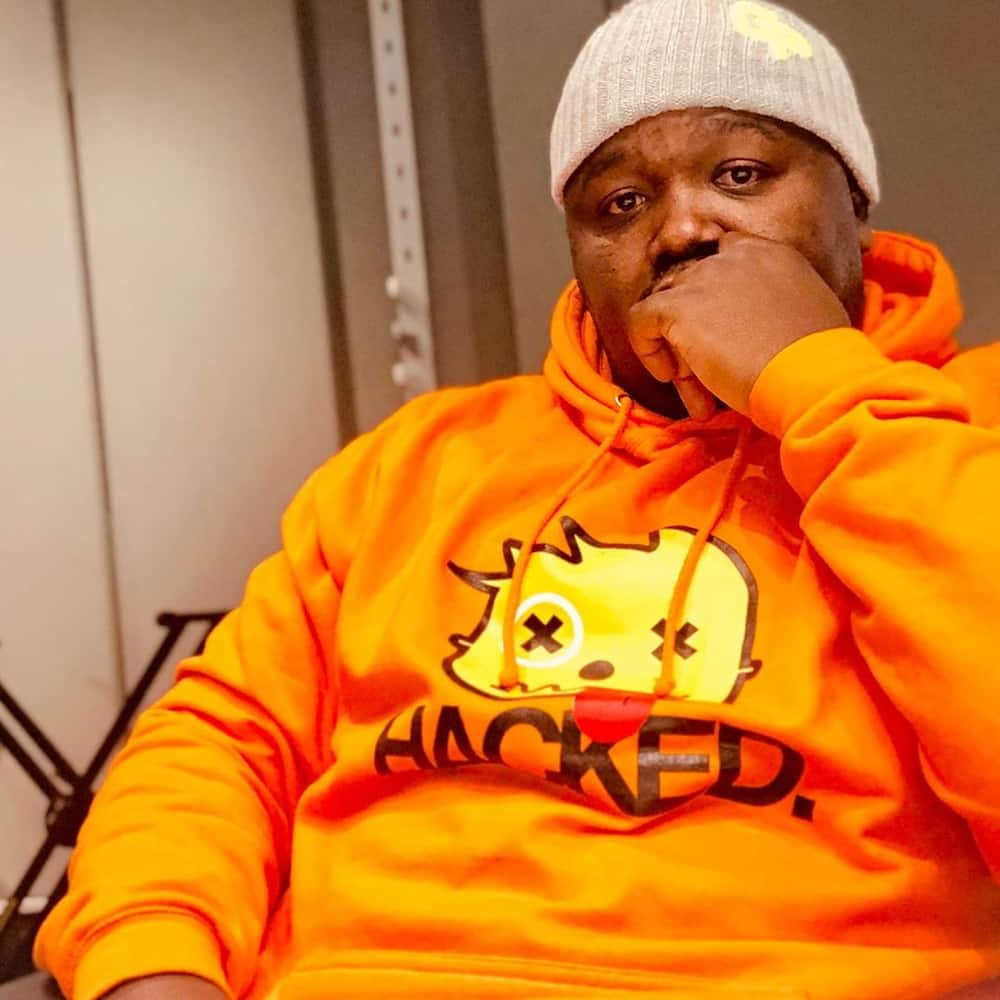 READ ALSO: 50 heartbroken quotes and heartbroken sayings
Skhumba Hlophe Personal life
Skhumba Hlophe and his wife have a 12-year-old daughter and a 7-year-old son together, and he openly declares his devotion to his children. However, he did have a son before these two angels arrived in his life. His first son was born in 2006 only to pass away after only 9 weeks. During an interview on Kaya FM, he revealed that this tragic and unfortunate event shook him to his core and broke him in ways he was not ready for.
"That was the most painful moment of my life, having a supportive family helped in dealing with the loss, and believing that God cannot give you more than you can bear. I visit his grave on his birthday and burial day every year."
He managed to pull through such a tough time but he does admit that the event haunted him when his daughter arrived and could not help but prepare himself for history to repeat itself. Luckily enough, it did not. He was proud to receive his son in January 2018 and does not hesitate to share his love for his children on social media. His daughter is from a previous relationship, and his son is from Skhumba Hlophe wife currently.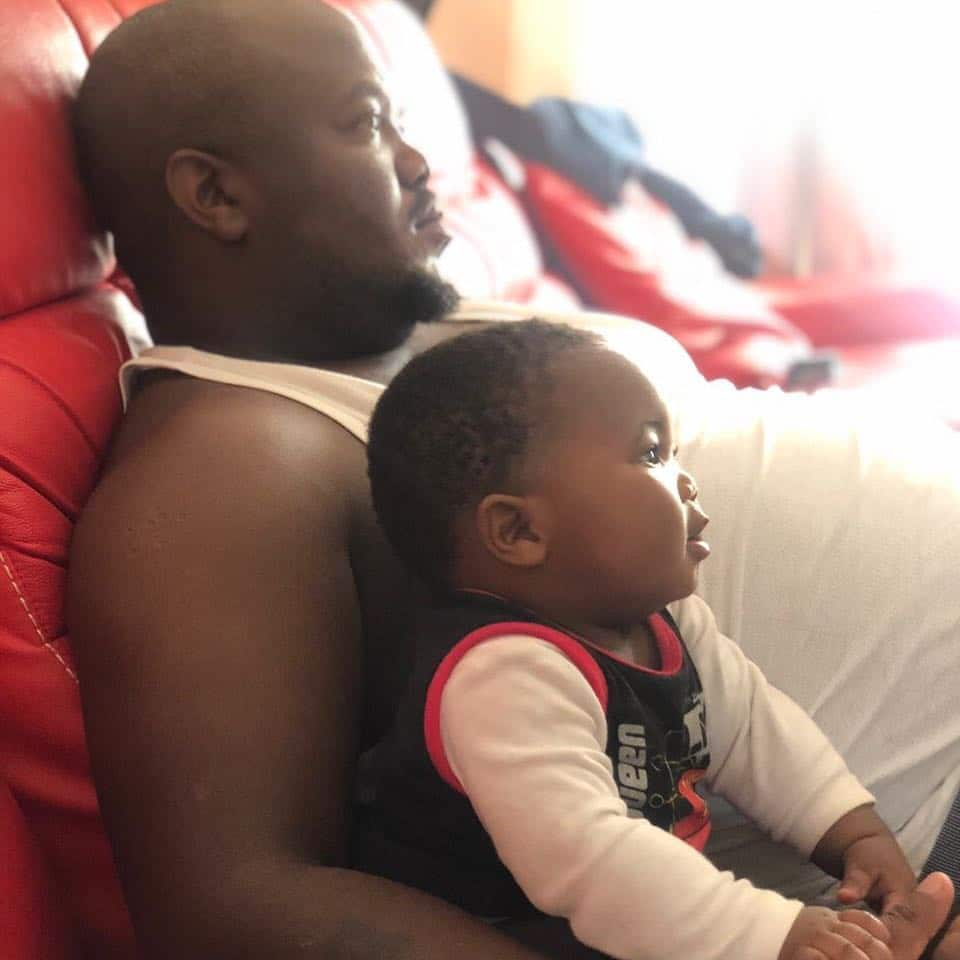 Aside from comedy, he started to walk his way with Skhumba, a charity foundation where he donates wheelchairs to disabled people from disadvantaged communities. He likes giving back to his community.
He outwardly expresses his love for his grandmother and mother, whom he says that he feared, and that fear kept him out of trouble and shaped him significantly into the person who he is today.
Skhumba Instagram currently has a following of 407 thousand people and is set to continue growing. On twitter, his audience now stands at 163 thousand followers. Here are his pages on social media:
From a wannabe lawyer to a clerk and then to a comedian, Big Banger is a good example for the youth of how dreams can be achieved if you stick to them and never give up no matter what. He says that money should never motivate you; instead, passion should be your fuel in whatever you choose to do. There is no doubt that this man is destined for many great things to come.
READ ALSO: