Ntandoyenkosi Kunene is one of the beauties that South Africa takes pride in. She is famous for having been crowned Miss South Africa 2016. Ntando is not only a beauty but also an accomplished academician who has a Bachelors Degree in Education and Honors in Curriculum Issues.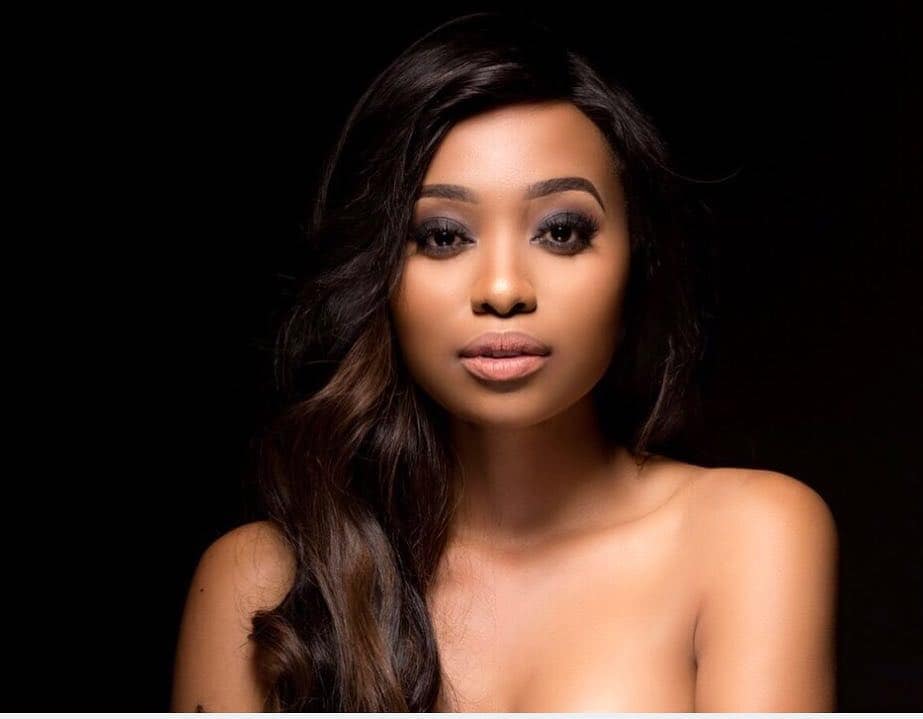 Ntandoyenkosi Kunene has been on the headlines after she got married to the love of her life, and after several months of being married, they got their first baby. Ntando and her husband have been the centre of attraction, especially since the couple has not hesitated to show how excited parenting has been for them. The other thing that made her famous is the drug scandal that almost had her name tarnished. You might want to know more about she got involved in the drug scandal and how it affected her.
Ntandoyenkosi Kunene biography
Ntandoyenkosi Kunene age
How old is Ntando? This is one question that most people wish to have an answer to. She was born on 18th April 1992; therefore, her age is twenty-seven years. She, however, does not look anything close to it.
READ ALSO: Ntando Mthethwa shares sweet picture of her beautiful little family
Ntandoyenkosi Kunene family
Ntando hails from Mkhondo in Mpumalanga. Her father's name is Christopher. Very little is known about her mother apart from the fact that she is a mother of six.
Ntando Kunene husband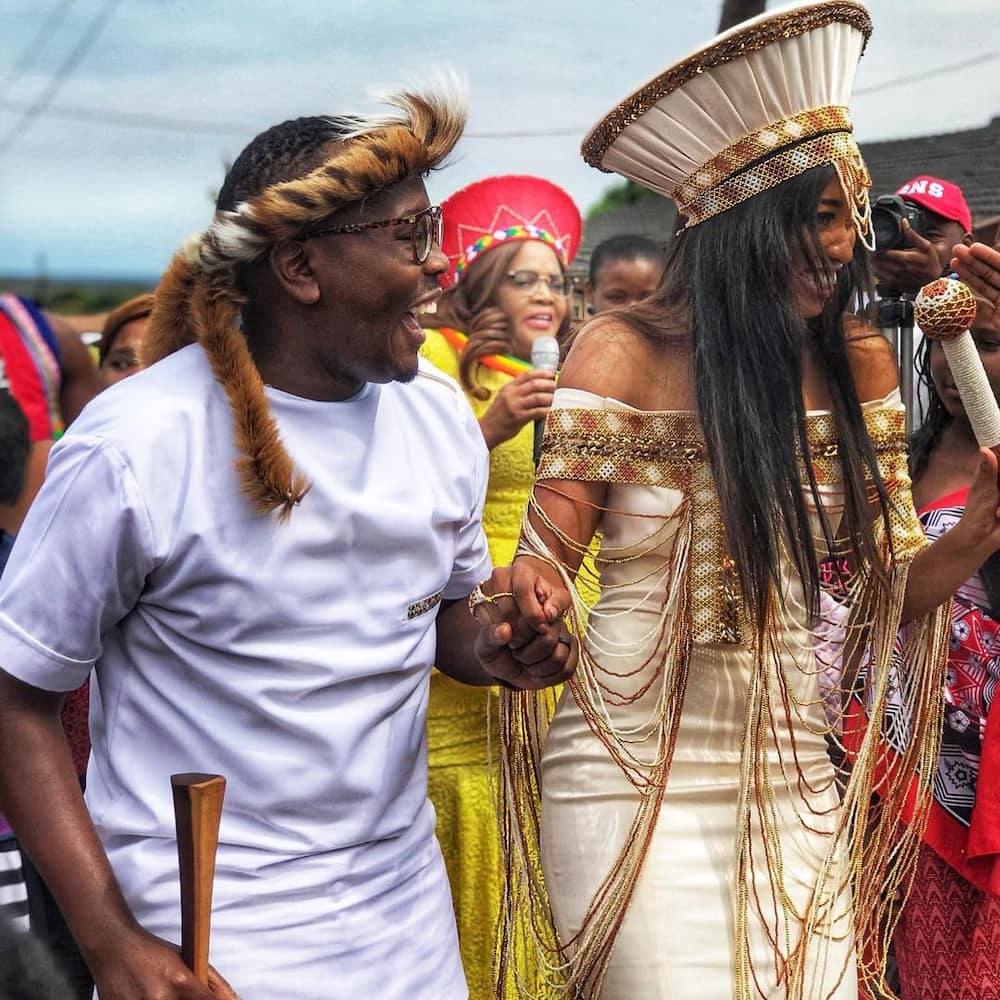 Would you believe it if you were told that this beauty is married and is a mother? If you thought you had a chance in winning her over, too bad for you because she is officially off the hook. Ntando officially said 'I do' in December 2017. The name of Ntando Kunene husband is Khaya Mthethwa.
Khaya Mthethwa
Khaya Mthethwa is Ntando's husband. He is famous for his music career. He is not only a composer but also a talented instrumentalist and a singer-songwriter. He became a household name in the country after he was declared the winner of the eighth season of Idols South Africa.
Khaya met the love of his life who would later on turn to be Khaya Mthethwa wife three months before they got married. Khaya was blown away by Ntando's beauty and knew that she was the one that he was going to marry.
Khaya Mthethwa wedding
The two officiated their matrimony in a beautiful traditional wedding that was held in Piet Retief in Mpumalanga. Their traditional wedding pictures became the talk of the internet. The two looked stunningly happy. The groom could not help it when it came to expressing how excited he was to have made things official by marrying her.
The wedding looked stunningly beautiful as the bride and the groom pulled their traditional Swati outfit that graced the occasion. Songs, dance, and merry-making filled the air throughout the occasion. To mark the transition that meant Mthethwa was no longer Ntandoyenkosi Kunene boyfriend, he honoured his wife's family by showering them with gifts like blankets, pots, and groceries.
Ntando Kunene baby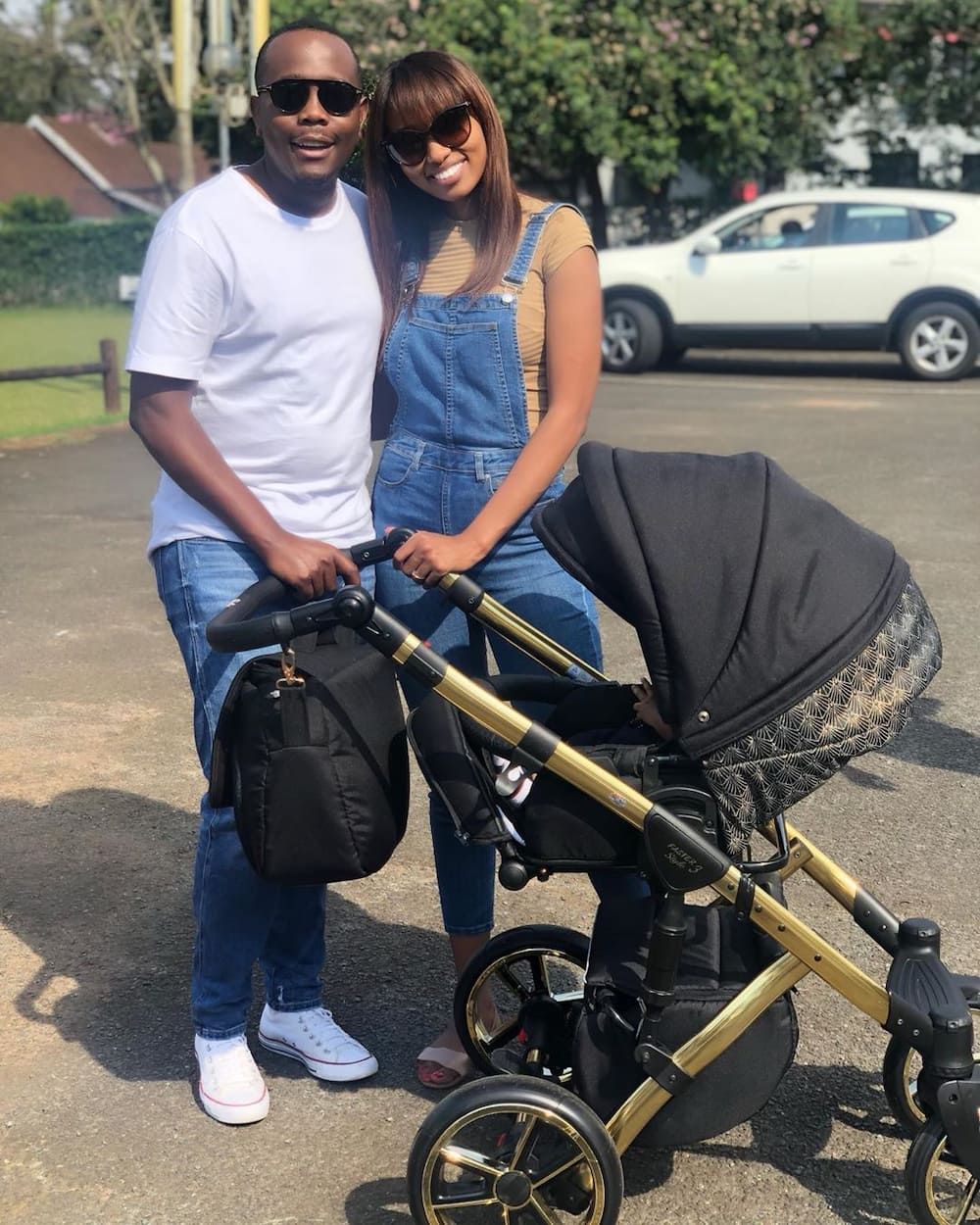 The couple that has shown the purest form of love for one another on their social media accounts was glad to announce the birth of their newborn baby boy. The baby meant the world to the couple as they seemed not to get enough of him. The birth of her baby marked a very important transition in the life of Ntando. She is more than obsessed with her baby as she has been confident to post her motherhood journey on Ntandoyenkosi Kunene Instagram. The name of their son is Oyinkosi Mthethewa.
The birth of their baby boy has greatly impacted their lives. They have displayed how parenting has been a journey that they are currently enjoying and how much they love and treasure their son. They have since then been consistent about posting about their precious bundle of joy on either of their Instagram accounts. They have also not hesitated to post about how they spoil the young baby. It goes without question that parenting is such an exhilarating experience for the duo. Khaya Mthethwa getting married to Ntando was the best thing that ever happened to them.
Ntandoyenkosi Kunene education
Ntando is a perfect definition of beauty with brains. She pursued a Bachelors degree in Education Honors in Curriculum Issues at the University of the Witwatersrand.
Ntandoyenkosi Kunene career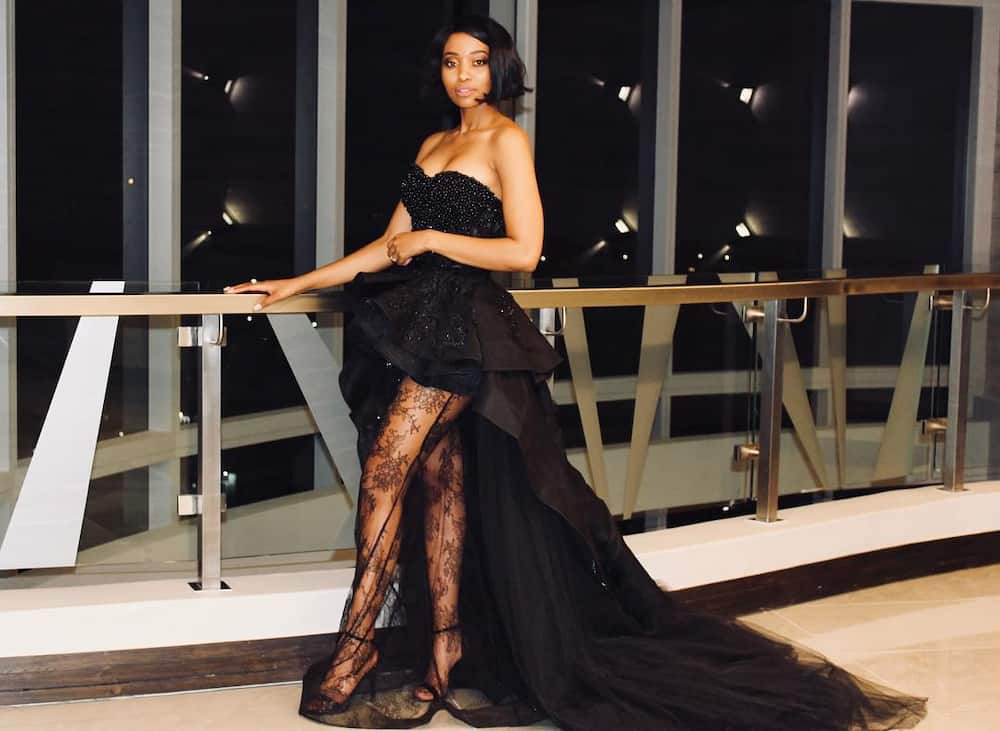 Ntando has a touching story about her modelling carer. She had a passion for art since she was a young girl. Her love for modelling was brought into actualization when she first participated in a modelling competition when she was four. Luckily, she won and was declared Miss Raindrop for that year.
When she turned six, she grew the confidence to focus on modelling. This is the time that she made a resolve to do everything within her capacity to ensure that she would become a significant person in the industry. In a speech, while reminiscing on what led her to make this decision, she stated;
I remember watching Miss South Africa since I was six, when Kerishnee Naicker was still Miss SA and I knew that one day I would be there.
She went further to state how cumbersome her journey had been and how she had sent in several applications but still not got a chance. In 2014, however, she was lucky to have been among the best 33 contestants. Unfortunately, she was dropped out during the finals. She got disappointed, even though she was not ready to quit.
In 2016, she participated in Miss South Africa 2016 which was held at the Carnival City´s Big Top Arena. She was lucky to be among the top twelve contestants that represented the twelve provinces. She was crowned the winner and was handed the crown by Liesle Laurie who was the incumbent Miss South Africa. Winning this title made her a household name in the country.
Ntando had the opportunity to represent the country during Miss World 2016 and Miss Universe 2016 beauty pageants.
Ntando says that she experienced growth in her modelling career as a result of the support that she got from her family. Each one of her family members played an important role in pushing her forward towards achieving her goals.
Ntandoyenkosi Kunene drugs scandal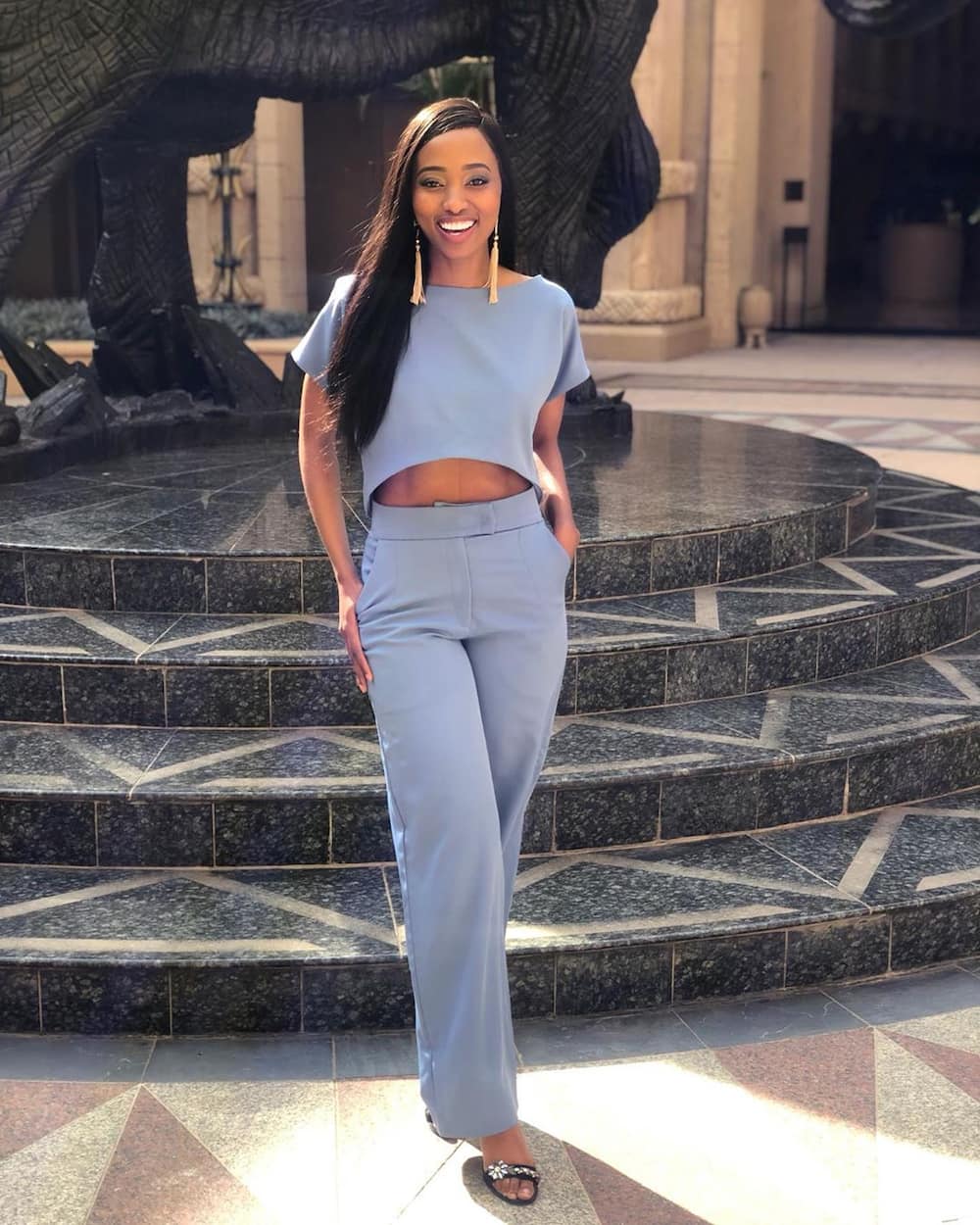 In February 2017, the latter's name appeared in a scandal that would have tarnished her name if it was true. The news came up in a website that she had been arrested at London's Heathrow Airport for claims of being in possession of two kilograms of cocaine. According to the report, Kunene had tried to smuggle the two kilograms of cocaine into London in coffee bags.
News of the alleged arrest was made on a fake website. The headline of the story read 'Miss South Africa 2016 arrested at London Heathrow Airport With 2kg of Cocaine.' The story stayed up for the whole day before it was pulled down.
Commenting on the issue, the public relations manager of Says Sun International dismissed the claims stating;
We chose at first to ignore the reports because we believed that people would realise that it was from a fake site. However, in light of the fact that we have had queries from legitimate media outlets we would like to set the record straight. Ntando has not been arrested and she has not been caught with any drugs in her possession. She is currently in South Africa and is not in London; in fact she has never been there.
Ntandoyenkosi Kunene is a beauty that looks like her life is in order. She recently got married and seems to be enjoying her marriage life. The drug scandal that was linked to her nearly tarnished her name, even though she overcame it.
READ ALSO: