Atandwa Kani biography: age, wife, father, movies and Instagram
South Africa is known as the home of some of the most prosperous and prominent artists. An example of such artists is Atandwa Kani. While the majority of South Africans know Kani because of his relation to John Kani, the legendary South African actor is also popular for his seasoned acting career. Read on to learn a few things about John Kani Son, Atandwa Kani's age, wife, and family, as well as his acting roles.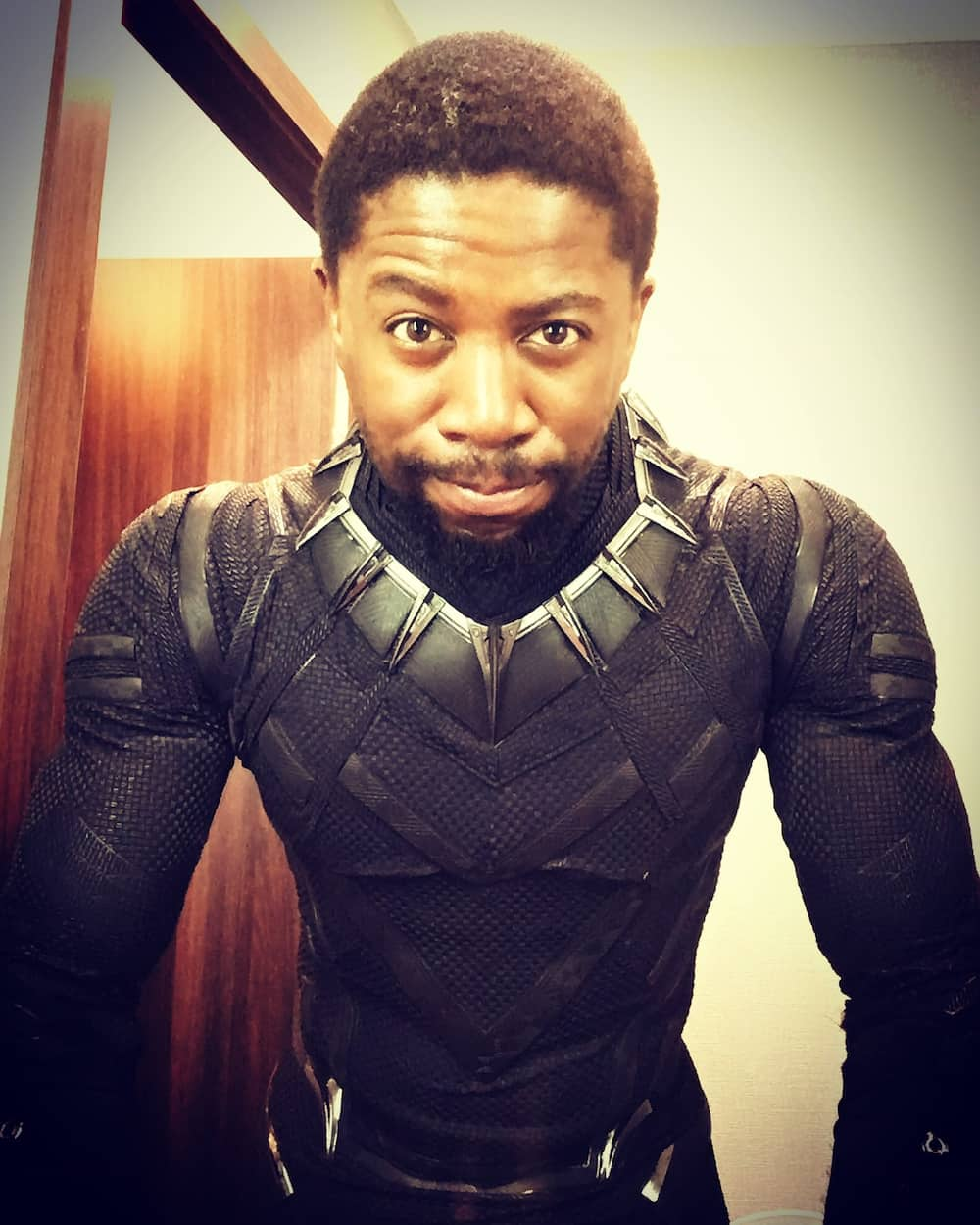 Athandwa Kani black panther role is one of his significant achievements in his acting career. As a multi-talented individual, Kani's role in South Africa's acting and film industry cannot be ignored.
Who is Atandwa Kani?
Atandwa Kani ranks high in the list of popular actors in South Africa. He also rides on the fame of his father, John Kani, a renowned actor in South Africa. In addition, Kani is known for his role in various movies including The Suit, Black Panther, and television series like The Book of Negroes, Leonardo, and Life is Wild.
READ ALSO: A deeper look at Nelson Mandela children and what they are doing today
Education and biography
Kani's full name is Atandwa Duduza Yiduthi Kani. He was born on 6th June 1984, so Atandwa Kani age as of June 2019 was 35 years. He is the son of South Africa's legendary actor, John Kani. His father was very instrumental in the growth of Kani's acting career. He could take him to the theatre as well as come home with acting scripts. By studying the scripts and watching his father and other people act in the theatre, he became passionate about acting and the movie industry in general.
He enrolled and completed his high school education in Port Elizabeth before joining the University of Witwatersrand (WITS) for a course in theatre performance. Even before finishing his studies in 2008, Atandwa was involved in various school productions.
READ ALSO: Celeste Ntuli biography: age, child, husband, siblings, comedy, movie, Instagram and contact details
What happened between Atandwa Kani and Thembisa Mdoda?
Kani had been married to Thembisa Mdoda, a presenter and actor. He and Mdoda studied in the same university and had known each other since their first year on campus. They had twins together but then they broke up.
Who is Atandwa Kani wife?
After breaking up with Mdoda, Kani got married to Fikile Kani in 2015. The couple shares a lot in common including their take on the morality of Seng'khathele. They have been quoted slamming the reality show as immoral and that it was benefiting from the distraught lives of other people instead of counseling and helping them solve their relationship issues amicably for them to stay together.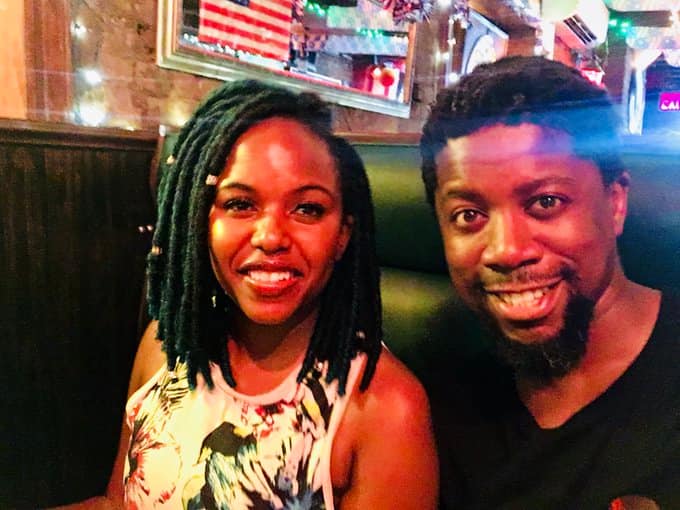 See below a screenshot of Kani's take on sengkhathele.

Acting and movie career
The Tempest was the play through which Kani's acting career debuted. He acted as Ariel alongside Sir Antony Sher and his father. He was successful as an actor in South Africa and internationally. For example, in 2010, he participated in Life is Wild, a television series produced by the CW network, where he acted as Thabo. In addition, he acted in two plays, the ID Pending and Hayani, where he collaborated with Nat Ramabulena, his school mate.
He appeared in Soul Buddyz, a South African television series in 2010, and he was also featured in the Truelove Magazine. One of his outstanding roles in the South African career was when he acted as Nelson Mandela in Mandela: Long Walk to Freedom. Since then, Kani appeared in several other television series, plays, and movies such as It's Complicated, The Suit, The Book of Negroes, Black Panther, and Kowethu.
READ ALSO: Cheslin Kolbe biography: age, height, wife, wedding, salary and Instagram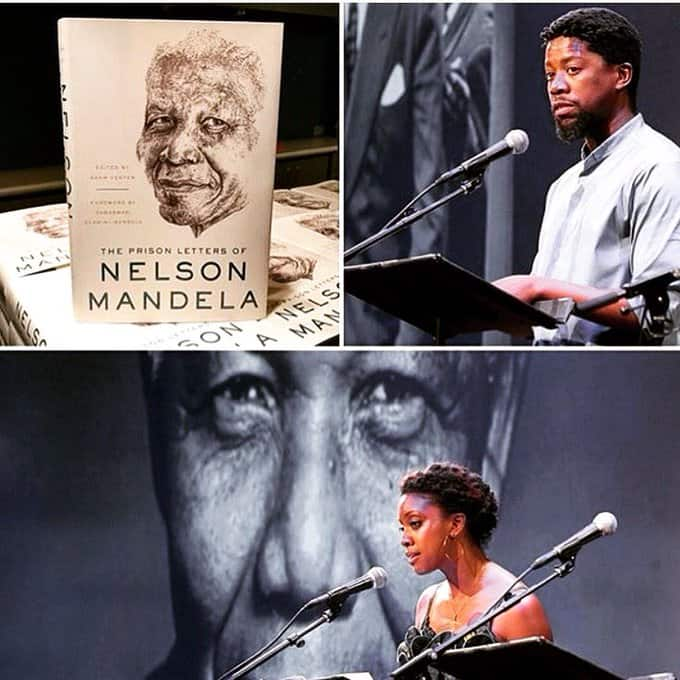 Movies and television series
Kani has acted in several movies and television films including the following:
Heartlines (season 1) as Biko Nokwe
Ashes to Ashes (Season 2) as Buzwe Sihlahla
90 Plein Street (Season 3) as Jabu Mncube
The Book of Negroes (Season 1) as New York Jail Guard
Muvhango (Season 1) as Dr. Mongezi Zwane
Life is Wild (Season 1) as Tumelo
Kowethu (Season 1) as Sibu Mahlangu
It's Complicated (Season 1 and 2) as Vumani
Mandela: Long Walk to Freedom as Nelson Mandela
Black Panther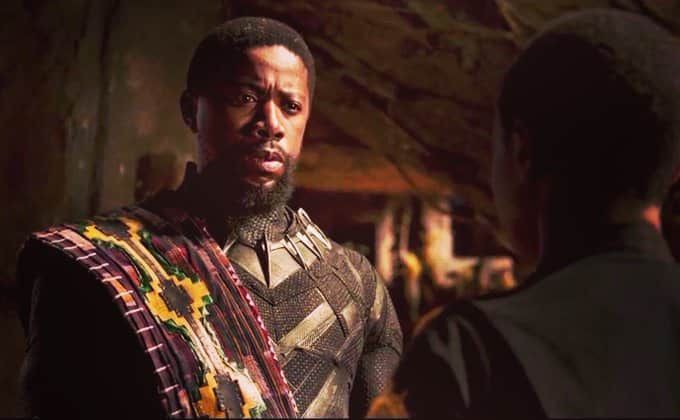 Social media presence
Kani has built a large following on social media, which is attributed to his success in the acting career. For example, Atandwa Kani Instagram has more than 30,000 followers while his twitter profile has over 40, 000 active followers. In addition, he is active in various other social media platforms such as Facebook.
There you have it- a comprehensive biography of Atandwa Kani, his family, and some of his popular acting roles including when he acted as Nelson Mandela in Mandela: Long Walk to Freedom and in the Black Panther. Besides acting, he is a loving husband to Fikile Kani.
READ ALSO:
Christine Basson biography: here's all you need to know
Thapelo Mokoena biography: age, wife, father, series, movies and Instagram
Prophet Bushiri biography: age, real name, wife, church, investments, cars, jet and net worth
Lorcia Cooper biography: age, eyes, married, family, Khumalo, Lockdown, Backstage and Instagram
Gwede Mantashe biography: age, son, wife, education, house, net worth and contact details
Source: Briefly.co.za