Desmond Dube biography: age, wife, parents, family, songs and net worth
South Africa is one of the countries in the world with highly talented musicians and actors. This achievement could not have been easy if it was not for people like Desmond Dube. Desmond has featured in different projects, which puts South Africa on the global map as far as entertainment is concerned. For this reason, his hard work and determination have been appreciated in many ways including his 2011 nomination to the African Movie Academy Award for Best Actor in Supporting Role.
Apart from comedy, he is known for a wide range of stuff. Like some celebrities, her successful career has not been a smooth one. Before settling for music, he was also a mime artist and entertainer. But wait, how well do you know him? Well, stick around to learn more about him in this article.
Desmond Dube profile summary
Full name: Desmond Dube
Nickname: Dooby
Date of Birth: 25 January 1969
Place of Birth: Basotho
Nationality: South African
Spouse: Tlotliso Matsela
Children: 2
Profession: Theatrical actor, musician, entertainer, comedian, and producer
Years active: 1994–present
Desmond Dube biography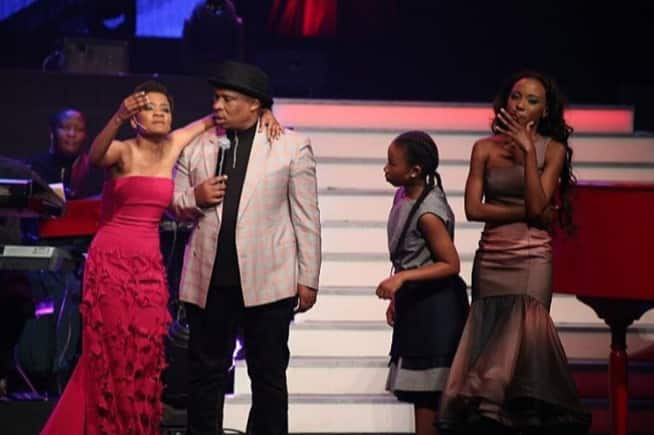 Desmond was born in South Africa on the 25th of January 1969. Other specific information about his birth is not available online. For a long time, people have been confusing him to be the son of Lilian Dube. Maybe because the duo has been working closely for a long time now. However, the actor recently revealed that she is not her birth mother, but her mentor.
Precisely, little is known by the public regarding his parents. This leads us to this question: Are Lillian Dube and Desmond Dube related? No, they are just close associates. Actually, Mam' Lilian is Desmond's role model.
His age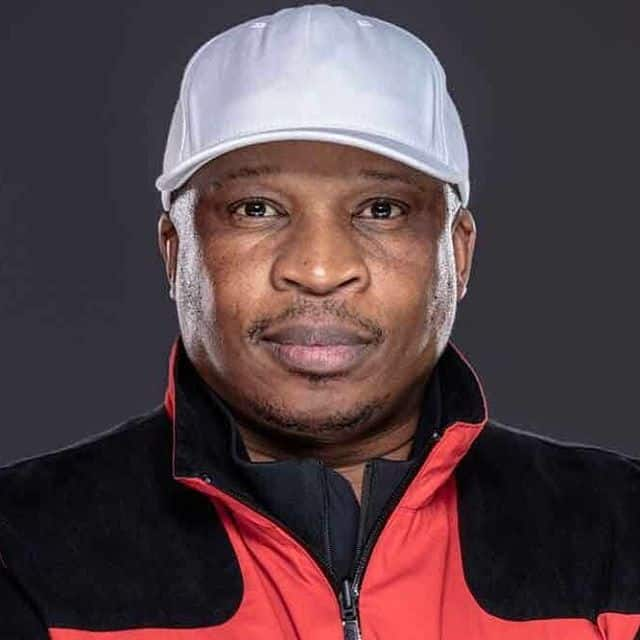 This funny, talented entertainer has been around for the longest time compared to other artists. Unlike other celebrities, he has managed to remain in the entertainment industry because of relevance and diversification. Perhaps, it is for this reason that most people seek to know more about Desmond Dube age. Well, he is 50 years old. Actually, he shares the same birth date with Will Smith. The only thing that differs is the months they were born. Both are lovable and vibrant entertainers.
Desmond Dube family
As mentioned earlier, there little information about his family. Due to his close resemblance with Lilian Dube, most people believe that he is Lillian Dube biological son. The truth is that he is not Lillian Dube son. To Desmond, it is a coincidence that they have been working closely despite their physical appearances. Once, his biological mother gave a speech alongside Lilian Dube. In an interview with Bridget Masinga on Kaya FM, the actor said:
"It was very interesting when I got married sixteen years ago, the MC called my mother to come up on stage and she stood up and then looked at Mam' Lillian, grabbed her hand and both of them came to do the motherly speech together. But yes, she's family now I can't shake her off"
READ ALSO: Interesting details about Modiselle sisters
Who is Desmond Dube's wife?
Is Desmond Dube married? Well, Dooby is a family man. He is married to a beautiful woman known as Tlotliso Matsela. The producer met his better half at Wits back in 1997. They dated for five years, and then they decided to tie a knot in 2002. They wedded in a colorful wedding attended by family and friends at Makiti Resort. Later, the two were blessed with two gorgeous daughters, but their names are unknown.
Career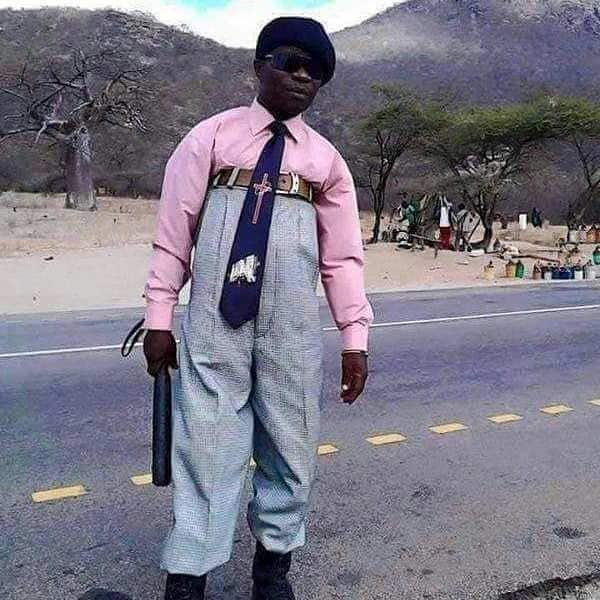 Dooby has had an exciting career. He is a true definition of an entertainer. Unlike other celebrities, Desmond does not discriminate. His inspiration roots from his fans' satisfaction. It is for this reason that the artist has ventured in different sectors within the entertainment industry. Some of the professions he is known for include music, acting, and comedy.
His famous movies include: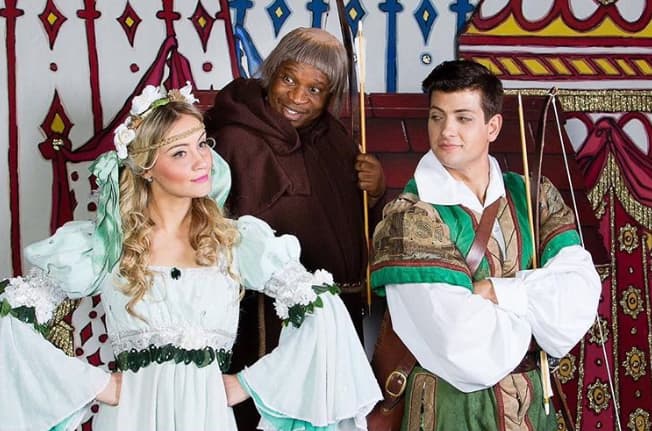 Hotel Rwanda (2004)
Hopeville (2010)
The No. 1 Ladies' Detective Agency (2008)
A Real Botswana Diamond (2009)
Beauty and Integrity (2009)
Problems in Moral Philosophy (2009)
Inside (1996)
Panic Mechanic (1997)
The Millennium Menace (1999)
The Long Run (2001)
Nothing for Mahala (2013)
Impunity (2014)
His tremendous effort in the entertainment industry is on another level. In 2011, he was nominated for the Africa Movie Academy Award for Best Actor in a Supporting role.
Net worth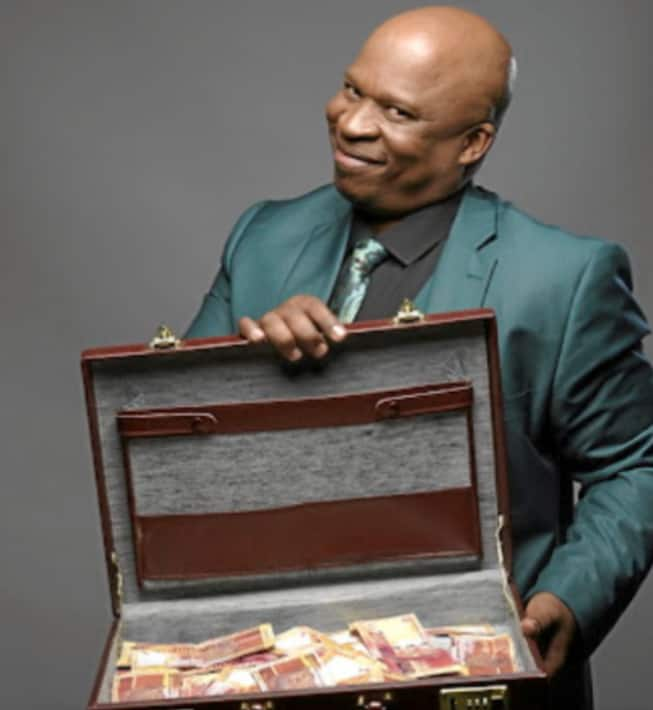 There has been a lot of speculations about Desmond Dube net worth on different social media platforms. This has led to a big confusion, especially to his faithful fans. Most of them wish to know his worth, but getting that information from a credible source is a challenge. Well, his net worth is still under review. Besides, he has not yet gone public about this issue. However, there are lots of misleading information on the internet about his net worth and salary. Worry less because we will update you once we obtain correct figures about his wealth.
Desmond Dube is a role model for many upcoming artists in South Africa. Precisely, his successful career is an inspiration to many South Africans. He is one character who has perfectly mastered the art of entertainment. However, for long, many people have been wondering whether he is a biological son to Lilian Dube or not because of how close they are. Even with all these achievements, Desmond Dube still keeps people glued to their television screens for more of his art.
READ ALSO: La sauce biography: age, Amanda Black, songs, album and Instagram
Source: Briefly News