Unlike popular belief, heroes do not come dressed in blue aprons and a mask. Mostly, they come to you in the most unexpected ways, like through humility and great acts of bravery. Chester Williams is one such man. In 1995, he presented himself to South Africans as part of the rugby team that clinched the Rugby Championship (then Tri-Nations) in 1998. He also won the Currie Cup with the Golden Lions in 1999. Chester was not your ordinary man in pants and plain tees. He was a hero and a winner of hearts.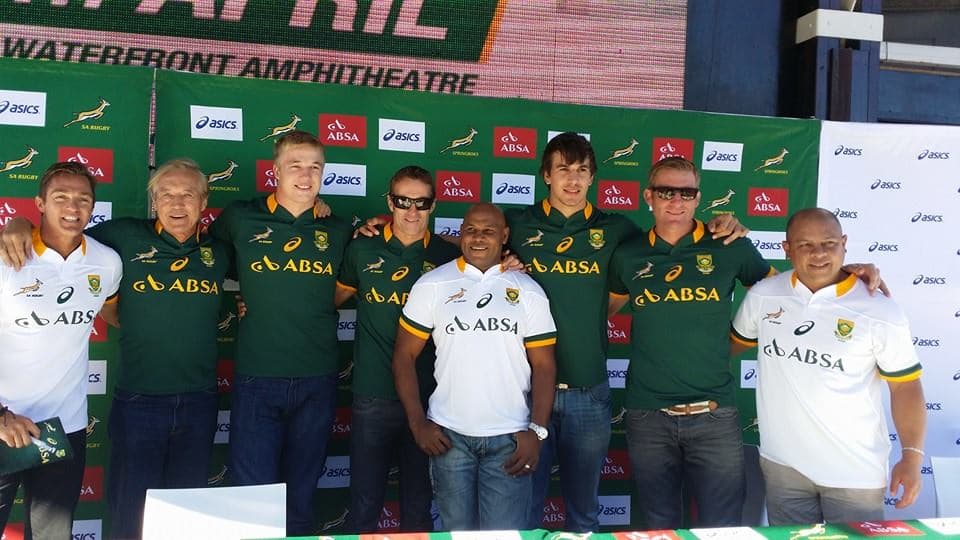 Reports of Chester Williams death surfaced on 6th of September, 2019. It was reported that the seasoned rugby player had succumbed to a heart attack. The surprise death of the sportsman left many in shock. South Africans from all walks of life, have since sent their heartfelt condolences to Chester Williams wife and the rest of the family.
Chester will be remembered for his contribution to South Africa's rugby. He scored several tries in every game that he played and defended his team against the opponent with the heart of a lion. His Springbok career will remain a great inspiration to all South African sportsmen. But this is not everything you need to know about the deceased, Chester Williams.
READ ALSO: Pam Andrews biography: age, child, ex-husband, husband, wedding, Rhythm city, stunning pictures, Instagram, and net worth
Profile summary
Name: Chester Mornay Williams
Born: August 8th, 1970 - 49 years old
Place of birth: Paarl, South Africa
Nationality: South African
Profession: Rugby player, Rugby coach
Spouse: Maria Robson
Education: Klein Nederberg School in Paarl
Weight: 84 kg (13 st 3 lb)
Who was Chester Williams?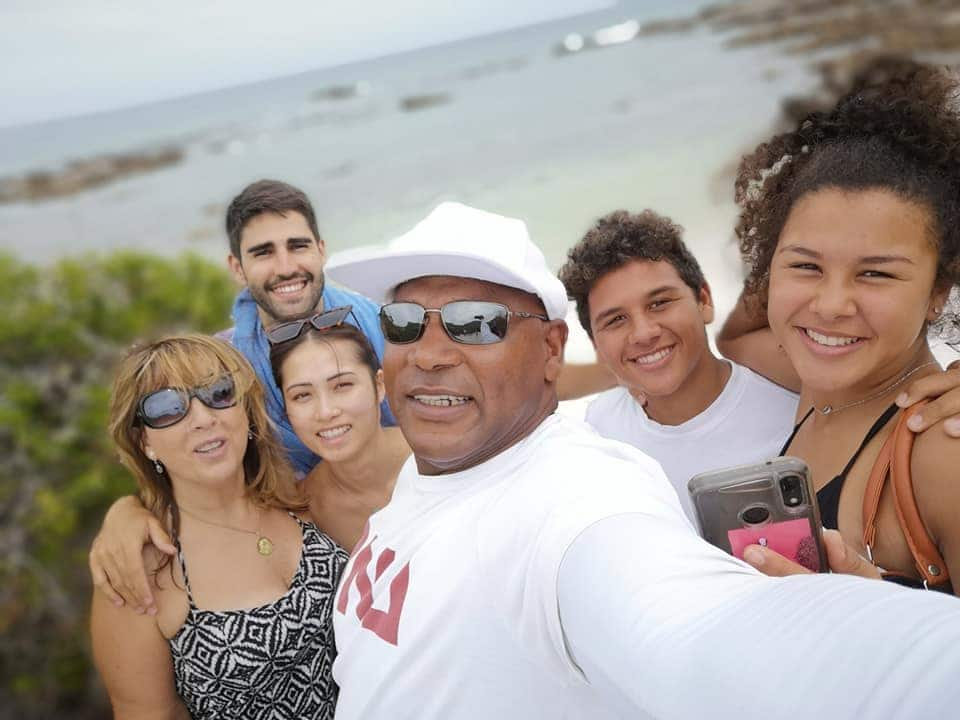 Chester Mornay Williams was born on August 8th, 1970. He was a South African rugby player who played as a winger for the South Africa national rugby union team (Springboks) for the period 1993 - 2000. He is particularly famous for his role in South Africa's winning team of 1995 Rugby World Cup that was hosted in the country. He was the only player of colour in the team and scored four tries in the quarter-finals. He also played in the semi-finals and the finals. Locally, in the Currie cup, Williams played for the Western Province.
When he retired, Williams made a career in coaching where he worked with the Uganda national rugby union team, the South Africa national rugby sevens team, and the University of the Western Cape. He was also a character in Invictus, a 2009 Clint Eastwood film. Who played Chester Williams in Invictus? McNeil Hendricks was played by Williams. He also helpedMatt Damon and other actors in coaching for different rugby scenes used in the production.
Playing career
Mornay was nicknamed The Black Pearl after winning the 1995 Rugby World Cup against New Zealand. He was the star winger in the South African national Springbok squad. The seasoned rugby player was put in the initial squad but had to stand down due to injuries. Later in the game, he was recalled and played in the quarters where he scored four tries. He went ahead to play in the semi-finals and finals against Newzealand. South Africa then won 15-12.
Williams was the first non-white to be part of South Africa national team Springboks, after Errol Tobias and his uncle Avril Williams back in the 1980s. Here is a list of his games since his debut for the Springboks at 23 years of age:
Against Argentina, on November 13th, 1993 in Buenos Aires, Springboks won 52-23. He scored a try.
Against New Zealand in 1995 in South Africa, Springboks team won the Rugby World Cup. He scored four tries against Western Samoa in the quarter-finals of the championship.
Against Wales, on 26 November 2000 in Cardiff, Springboks won 23–13.
He played a total of 27 games for the Springboks and scored 14 tries. He earned a total of 70 points.
His shining moments came when he:
In 1994, Mornay was named as South Africa's player of the year.
He won the Currie Cup in 1999, with the Golden Lions.
He won a Tri-Nations title in 1998.
He won the World Cup in 1995 with Springboks.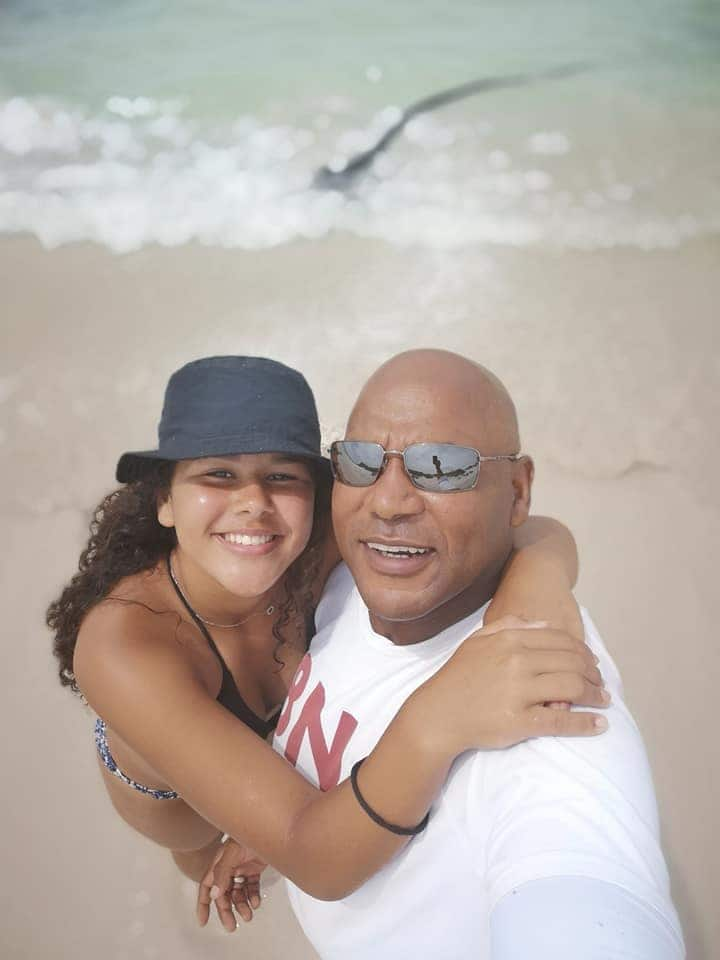 READ ALSO: Thembi Seete and Ayanda MVP work the signature Ayanda MVP pose
Coaching career
In 2001, Mornay was selected as coach of the South African sevens team that clinched the bronze medal at the 2002 Commonwealth Games. The same team also became second in the World Sevens Series.
He continued coaching the sevens team until 2003. He was picked as one of the suitable replacements of coach Rudolf Straeuli after Rudolf resigned in 2003. He did not land that gig. He, however, landed another job as the coach of Cats Super 12 team where he worked until 2005 when he was sacked because of the team's poor performance.
In 2006, he became the head coach of the national "A" side. The same year, he enjoyed multiple successes as the coach of the Uganda national rugby union team, the Cranes. As if this was not all, he was named as the coach of the Pumas and signed a two-year contract with the team. He, however, threw in the white towel in mid-2007. His last gig as a coach was at the University of the Western Cape. Under his coaching, the rugby team of the University scooped the 2017 Varsity Shield competition.
Williams death
Chester Mornay Williams kicked the bucket on Friday 6th of September 2019. What did Chester Williams die of? It is reported that he suffered a heart attack.
Cheste Williams age at the time of his death was 49.
At the time of his death, he was serving as the rugby coach at the University of the Western Cape (UWC).
A few days ago, Chester sent out invitations to the members of the rugby community and the Cape Town media to the launch of his own beer brand dubbed Chester's Lager and IPA. The beer is set to be sold in Japan as the 2019 Rugby World Cup proceeds.
He is the fifth player to lose his life in the Springbok squad from 1995, following Kitch Christie (coach), Ruben Kruger (flank), Joost van der Westhuizen (scrumhalf), and Small (wing) who passed away a few months ago. He left behind his family: Maria, his wife, and 3 children, Ryan, Chloe and Matthew who are twins.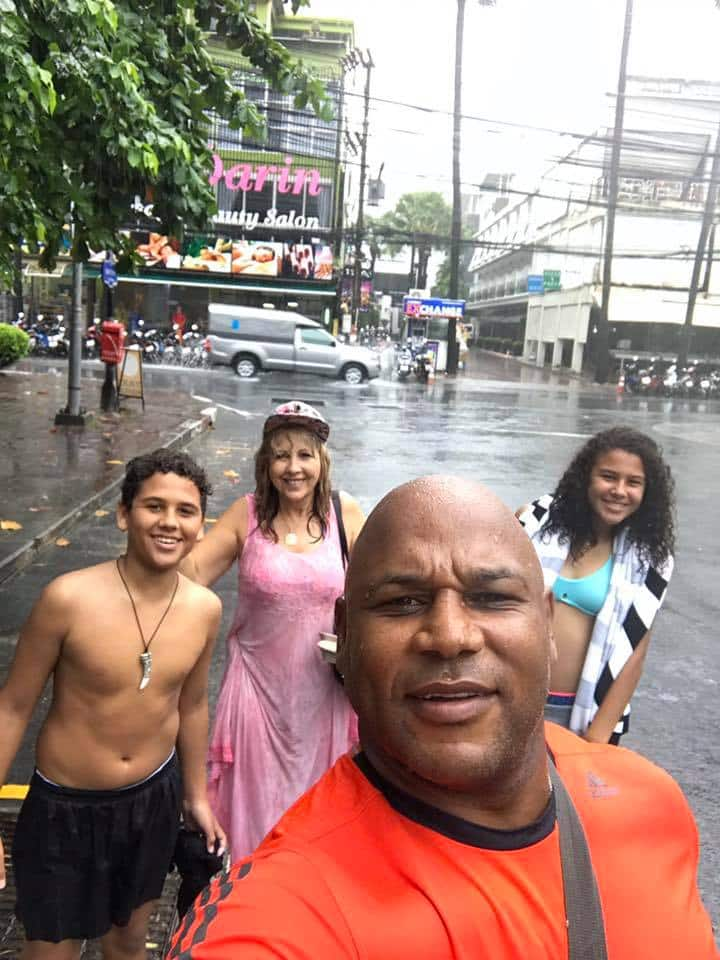 Tributes
Mornay was considered a hero. He inspired a lot of back people in South Africa to come out and live their best lives through his rugby games. He gave people hope and was backed up by popular figures such as Mandela. This has seen a lot of tribute flowing in after his demise. Here are some that are worth a mention:
Alexander said,
The news of Chester's passing is devastating and hard to believe, as he was still young and seemingly in good health. Chester was a true pioneer in SA rugby and his performances at the World Cup in 1995, as a snapshot of his Springbok career, will forever be etched in the hearts and minds of our rugby public.
He was passionate about rugby and SA and, as coach at various levels, selflessly gave back to the game after he'd hung up his boots. He played with courage and was a beacon of light in his community and in the broader SA context. Chester Williams had so much more to give. Our thoughts and condolences are with his wife, Maria, and his children, family and friends during this very sad time.
Kevin Luiters, the current Eastern Province Elephants scrum-half said,
This man had so much substance, it is difficult to comprehend. What a great human being, what a great friend, what a great father, what a great human, what a great coach. Chester Williams will forever be remembered and his praises will forever be sung. The love that he had for the game, the love that he had for the fans – his character spoke volumes. His praises are still sung high in Romania, where he is adored among the people and rugby fraternity.
Wiese said,
Chester was a very talented player whom I got to know a little after my brother played in the Western Province League Craven Week team in the late 1980s. Chester didn't talk much on the field, but he was very passionate about his team and his teammates. He loved the game of rugby dearly and he had the respect of the community for what he achieved.
He was a very important part of our 1995 team. We all understood the symbolic nature of Chester's inclusion in the team but as a squad we never made a big thing about it, and neither did he. He was one of the team and he never wanted to be singled out. We had a vision and a goal and desperately wanted to win the tournament, and Chester was a big part of us doing that.
The main man himself, Cyril Ramaphosa, also paid his tribute. He said:
Chester Williams's death at this tender age leaves all South Africans bereft of a rugby hero and national role model who still had a great deal to offer his sport and his country. We will miss the humility and joy of life with which Chester conducted himself during an illustrious career that inspired hundreds of thousands of South African children who had previously been excluded from rugby, to take up the game. We salute him for the extraordinary achievements he recorded in a life that has sadly ended prematurely.
Memorial service and funeral dates
The memorial service and funeral dates of the celebrated rugby player and coach has been confirmed. His memorial service will be held on Wednesday, September 11th at the University of the Western Cape (UWC) in Cape Town. The service is scheduled to begin at 13:00 in the main hall located inside the campus. A formal funeral service will be conducted on Saturday, September 14.
Chester Mornay Williams, a.k.a The Black Pearl has finally rested. He served his country well and fulfilled his purpose. Like great South Africans, Chester Williams will be preserved in time through art and legends. He came, he saw, and he conquered. South Africans will forever say that he was here. He loved, he lived, and he served. Rest well Chester, rest in power legend.
READ ALSO:
Mduduzi Mabaso biography: age, son, ex-wife, wife, Rhythm City, movies, nominations, awards, and net worth
Teko Modise biography: age, measurements, wife, business, current team, stats, salary, cars, house, Instagram and net worth