When you look at Hlubi Mboya for the first time, she quickly gives you the impression of a young woman with a steely determination to do things that stretch her slightly beyond the limits of elasticity. Her obsession with the gym for example, the passion for theater and her role of an HIV/AIDS ambassador speaks volumes about her character, personality, and overall purpose in life. This is a real go-getter !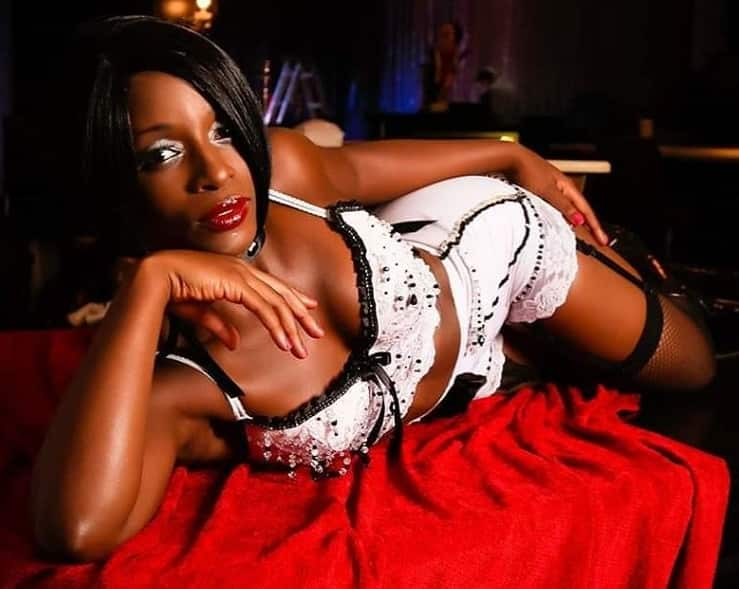 Originally called Hlubikazi Mboya, Hlubi has built a name as a trailblazing South African actress and as an AIDS ambassador. On March 2, 2019, she turned 41 years old. Mboya attended the Rustenburg High School.
She warmed up for the acting industry by assuming the role of Nandipha Sithole on Isidingo after Manaka Ranaka in 2002. Manaka's exit opened the door for her to rise up to being one of the most loved Isidingo actresses. It is in 2006 that she made her debut in the film industry in the short film Shogun Khumalo is dying.
After taking up the HIV positive Nandipha role, Hlubi had the chance to travel all around Africa as an AIDS ambassador. Her most memorable trips were those that she made to Zambia and Tanzania.
READ ALSO : You will love these stunning photos of Pearl Thusi and her amazing family
Hlubi Mboya movies and TV shows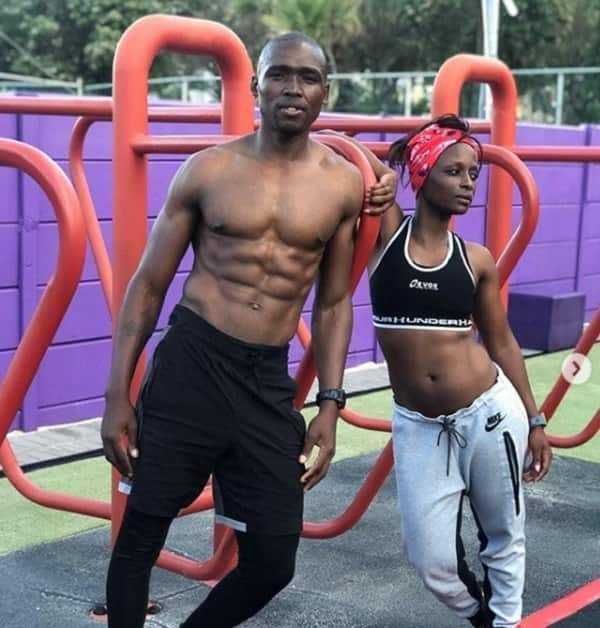 Since she joined the film industry, Hlubi has left a remarkable footprint. The list of movies that she has featured in includes:
Since 1998: Isidingo
In 2010 - A Small Town Called Descent
In 2011 - How to Steal 2 million
In 2012 -Death Race 3: Inferno
In 2013 - Avenged
In 2015 - Making a Killing
In 2016 - Dora's Peace
Rythm and the City
READ ALSO : Noeleen Maholwana Sangqu biography: age, baby, husband, divorce, weight loss, pictures, Instagram and latest news
Hlubi Mboya Instagram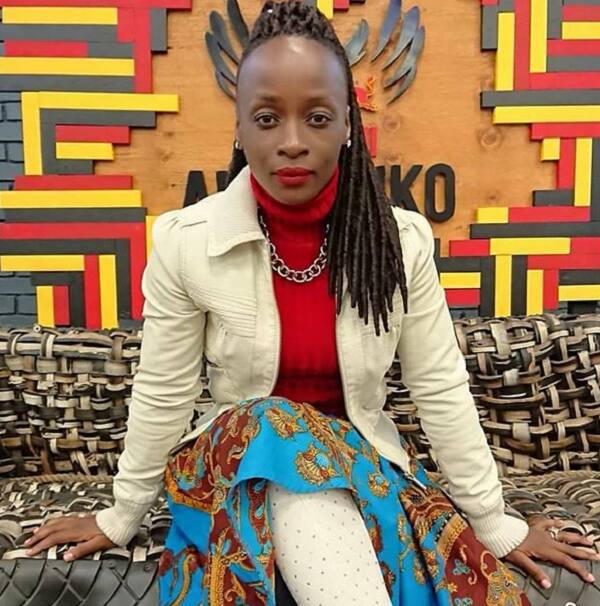 Has Hlubi's journey to stardom been a walk in the park? Not all! Once when reliving her experiences, she said
"It is a tough road, and you have to remain faithful to what you believe in. You have to be strong and nurture the will to say no where necessary! "
In one Instagram post, she disclosed that all though an actress may appear cool in the media, the story on the ground is different.
"Here is the challenge, I am 38 years old, I am black, and I am a woman. These are the tough issues to deal with except that I am always working hard, and sometimes there isn't much out of one's good efforts. She said.
The actress confesses that indeed there are times that she has felt like quitting.
Owing to her multi-talented nature, Mboya has also tried her hand in dancing. In November 2008, she together with her dancing partner (Khutso Khunou) signed up for "Strictly Come Dancing," which was the 5th season of the SABC2 reality dance competition.
No thank you, I am already taken
Considering her zest for life and the natural looks, this lady is indeed beautiful. Therefore, there are chances that a lot of guys out there have a crush on her. If you happen to be one of them, then I have some bad news for you; she is already taken! Hlubi Mboya found her love in Kristen Arnold and for three and a half years now, have been living as a legally married couple. They held a wonderful Hlubi Mboya wedding traditional wedding in November 2015.
On her wedding day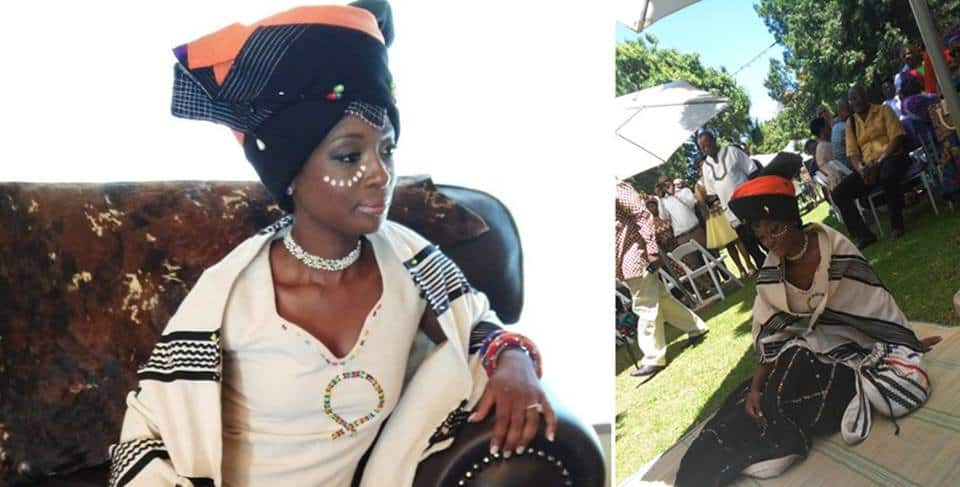 Did you know that she has a sister? Yes, she does, and her equally ambitious sister goes by the name Kuli Roberts. Besides being TV presenter, Kuli is also a fashion and beauty magazine journalist. She was born on December 16, 1982 and is better known for hosting What Not To Wear, an SABC2 reality TV show.
Nominations and awards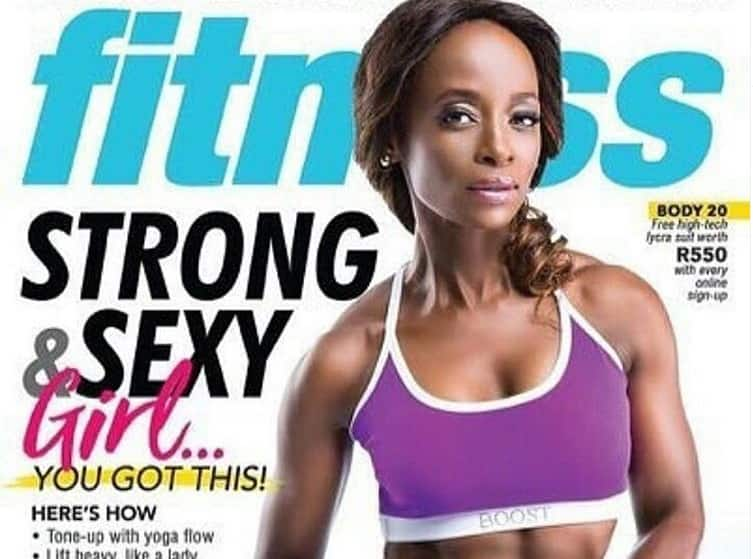 Have you been reading about this word "sexy " without getting a clear picture of what it really means? Well, then look no further and watch Hlubi's pace. For about five times, she has been ranked among the top 100 sexiest women by the FHM magazine.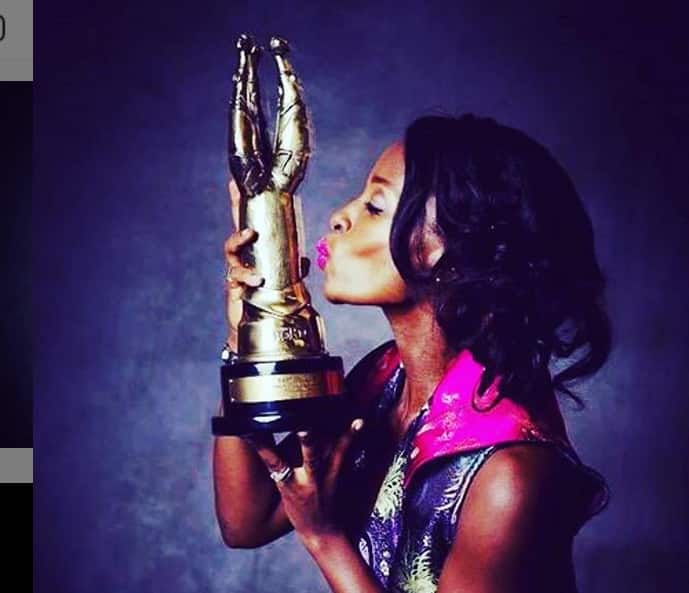 She has been nominated for the Golden Horn Award for Best Supporting Actress in TV Soap.
She also received Golden Horn Award for Best Supporting Actress in a Feature Film.
So far, Mboya has decorated the covers of several top South African Magazines like Elle and True love. She was more excited by her image on the Elle cover because she was the first black woman outside the modeling circles to grace its top page.
READ ALSO: Vuyo Dabula biography: age, home language, wife, siblings, wedding pictures, movie, car, and house
Hlubi Mboya pictures
Dark and lovely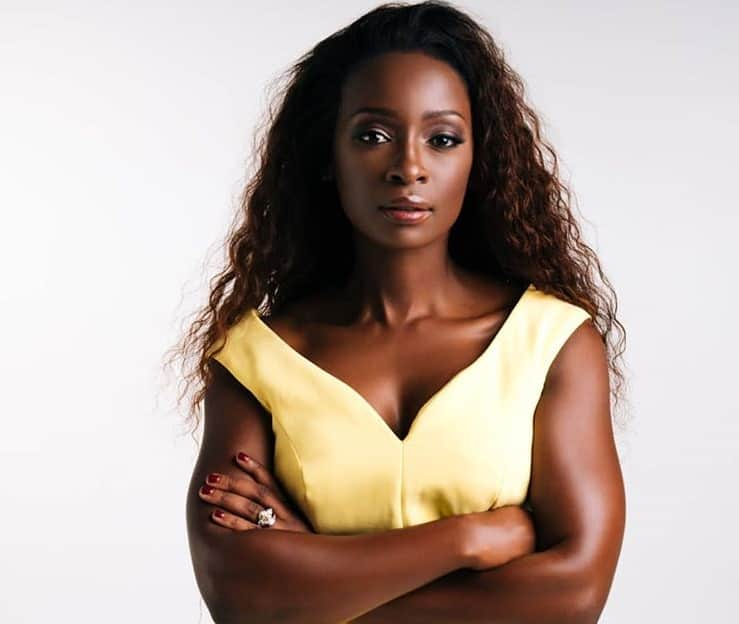 If you love chocolates and everything else that looks like it, then this picture may distract you for some minutes. The bright beige top and her smooth chocolate complexion forms such a balanced match. She looks calm and confident in her unblemished skin.
Stylish and trendy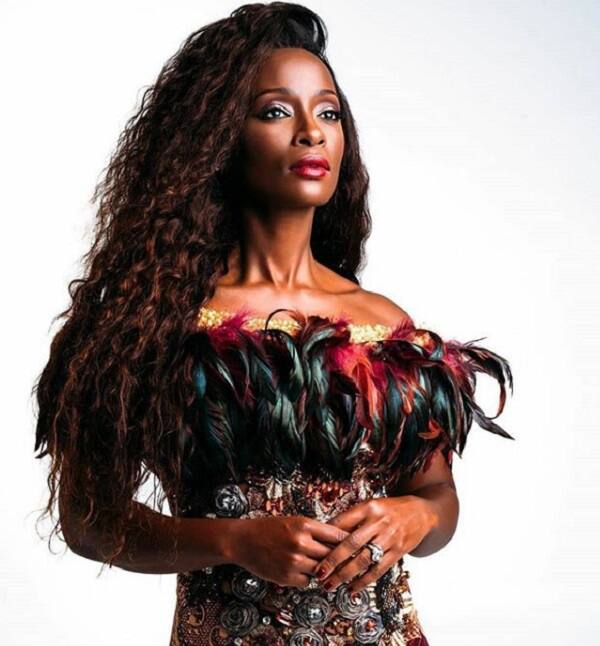 In this picture, she is captured in a rather pensive mood and only she knows what is on her mind. Don't you like the stylish dress?
Athletic and sporty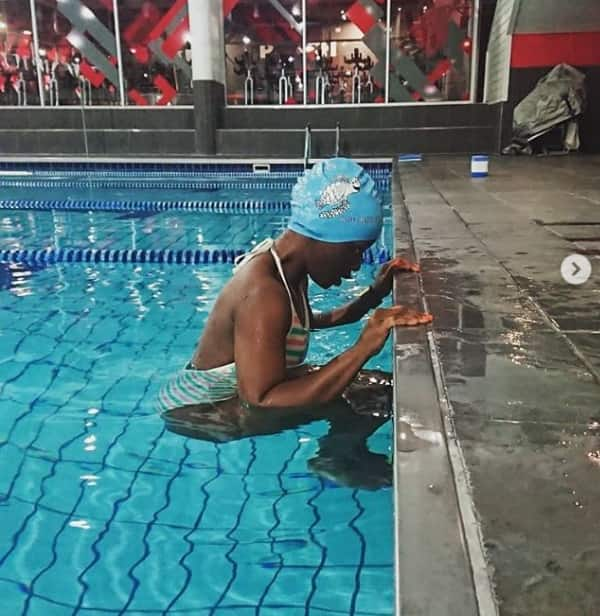 She is so versatile in sports and if you thought that Mboya is only a gym enthusiast then you are wrong. Right here she is swimming, which makes it hard to imagine if there is any kind of sport that she has not ventured in.
Doeked beauty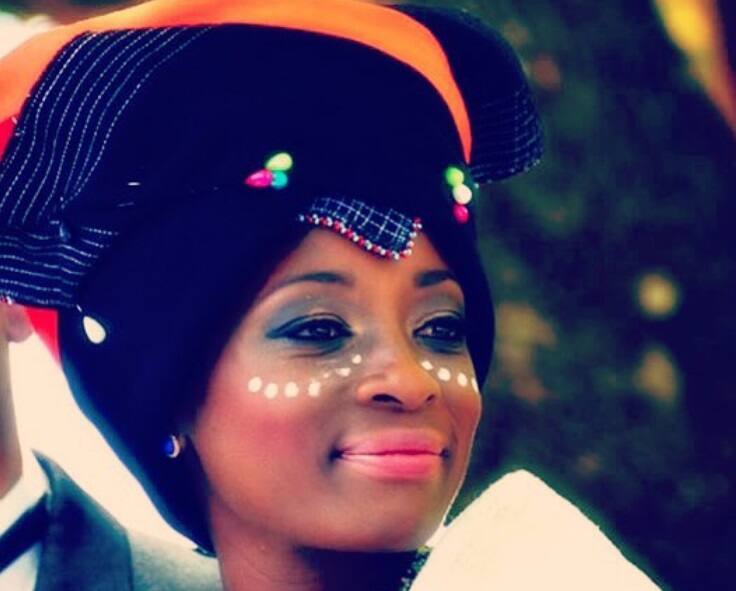 The doek presents as the original symbol of African beauty and right here, this celebrity actress has donned to slay. Such are the rare moments where the Zulu girl in her rises to be counted. It was on her wedding day.
Any time you encounter Hlubi Mboya talking, especially in the interviews that she has given, you see this lively, excited, and animated soul that is bubbly and overflowing with life. And when making a point, she can barely keep her body in one place, which is clearly due to the burst of energy that is consistent with her sanguine temperament. She is such an excellent fit for a public figure and indeed a source of inspiration to all the young African girls who are still forming the vision for their future.
READ ALSO: