Hlaudi Motsoeneng is an executive who currently heads the African Content Movement (ACM). At some point in his career, between 2011 and 2013, Mr.Motsoeneng held the role of the temporary Chief Operating Officer (COO) of the South African Broadcasting Corporation (SABC). Incidentally, his initial role at SABC is what makes him so popular because he cheated about his academic qualifications.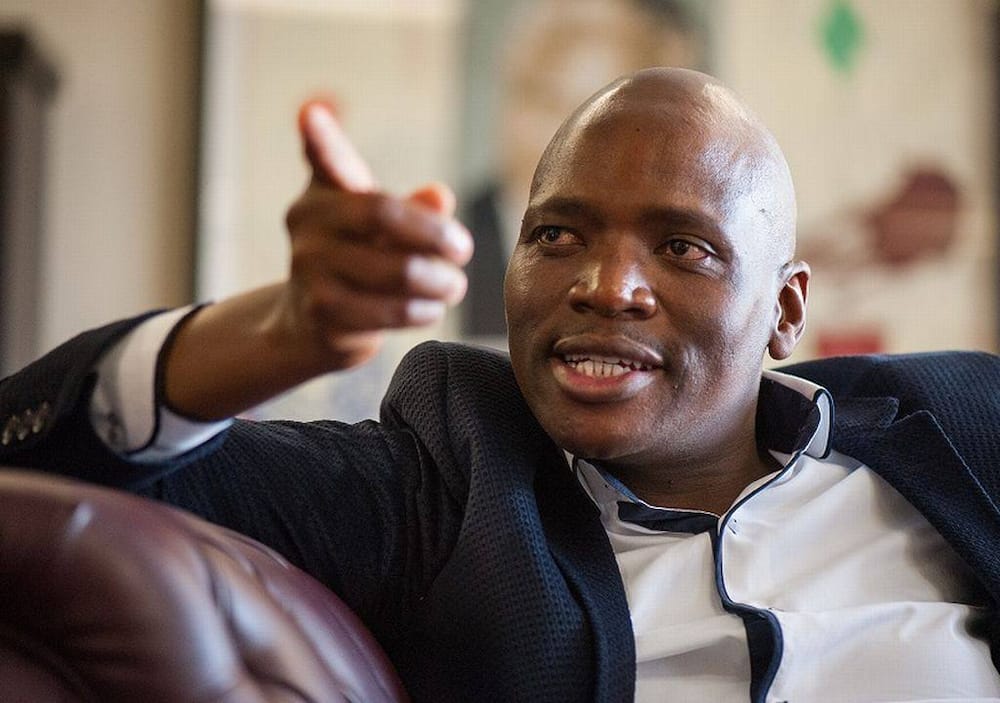 A part of Hlaudi Motsoeneng controversial tenure as the COO of SABC was the fact that he was so close to the controversial former President Jacob Zuma. Consequently, he blocked anything that portrayed Zuma in a negative light. In addition, he had an unusual nature with the press statements and demands he made to journalists under him, and he usually referred to himself in the third person while making non-logical statements.
READ ALSO: Hlubi Mboya biography: age, husband, sister, Kuli Roberts, wedding photo, movies and Instagram
Hlaudi Motsoeneng profile summary
Full name: Hlaudi Motsoeneng
Date of birth: 1968
Place of birth: Phuthaditjhaba Free State, South Africa
Hlaudi Motsoeneng age: 51 years old as of 2019
Nationality: South African
Hlaudi Motsoeneng Facebook: @hlaudimotsoaneng
Hlaudi Motsoeneng Twitter: @Hlaudi_Official
Occupation: Head of the ACM
Famous for: His education lies that got him appointed as the COO of SABC
Hlaudi Motsoeneng biography
Who is Hlaudi Motsoeneng? On several occasions, Mr. Motsoeneng has been portrayed negatively, but as they say, there are always two sides of a coin. These interesting facts about his life will open your eyes and make you see him for who he really is.
Early life and education
Born in Phuthaditjhaba, Free State, in South Africa to a Sangoma (South African traditional healer) mother, Hlaudi was brought up by his aunt. In his early days, he went to Qhibi Ha Sethunya primary school in Free State, and later on, he joined Metsi Matsho High School although he never matriculated.
Career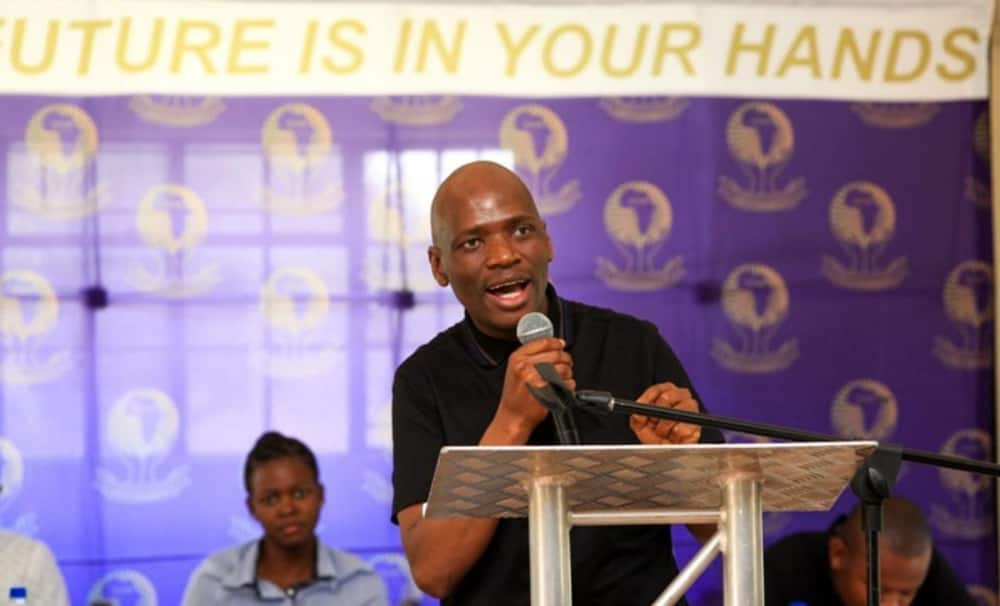 Hlaudi's early career started when he met Kenneth Mopeli in Puthaditjhaba. At that time, Kenneth was the Chief Minister of the South African bantustan of QwaQwa, and he worked at the same place as Motsoeneng. In the 1990's, Motsoeneng became a freelance reporter for Radio Sesotho and frequently reported a positive story on Mopeli, which led people to believe he was a being used.
Around the same time, his networking with renowned politicians catapulted him to Lesedi FM in 1992. He was employed even though he lacked a matric certificate and could not speak proper English. His ambition drove him to befriend people high above him such as Sophie Mokoena, Ivy Matsepe-Casaburri, and Ace Magashule among others.
His first contact with Zuma was prior to the 1994 elections when he went to report Jacob's speech in Free State. People did not like Zuma's speech but Motsoeneng's support saw the two become friends. When he applied for employment at SABC, his friend Ivy Matsepe-Casaburri was the chairperson.
Hlaudi Motsoeneng SABC
The upcoming journalist, at that time, joined SABC in 1996 as a junior reporter. In 2003, he rose to become Lesedi FM's current affairs executive producer under James Barkhuizen where he claimed to have matric qualifications. His connections to top African National Congress (ANC) officials allowed him to invite senior individuals of the society for interviews.
Things took a turn for the worse when he was suspended in 2006 after being at loggerheads with his boss. The clashes arose from things Motsoeneng did, for example, undermining his boss and making unauthorized hires. An inquiry by the SABC group saw him fired in 2007 for lying about his qualifications. After that, he joined the provincial government of Free State in 2008 before re-joining SABC in 2009.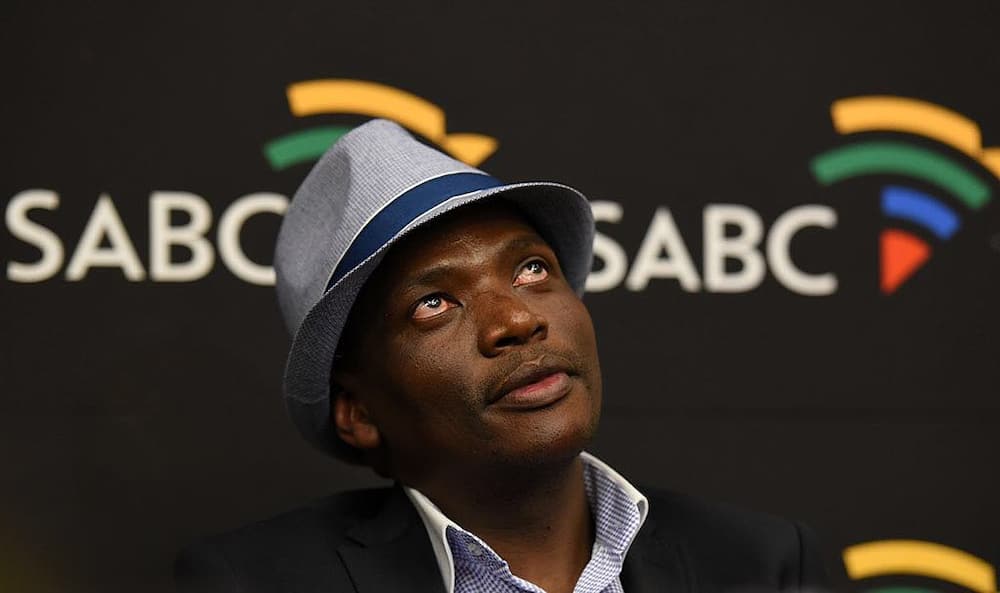 Nine months after he was reinstated, Mr. Motsoeneng rose to the role of Acting COO. His controversies extended further because of being close to Zuma and clashing with reporters. His lies about his education prompted the public protector to call for action against him in February 2014.
One thing that stood out was the Hlaudi Motsoeneng salary controversies that emerged in 2015. He was accused of increasing his salary to R3.7million from R2.8 million. This was made even worse by the fact that the SABC reported a yearly loss of R395 million. Surely, that was more than enough for a luxurious house and lifestyle.
In the same year, the Democratic Alliance filed a case with the Western Cape High Court asking for the suspension of Motsoeneng. Eventually, in June 2017, SABC sacked him again. All this was after lengthy court hearings and bitter emotions.
Hlaudi Motsoeneng wife
Is Hlaudi Motsoeneng married? Back in 2014, it was reported that the then acting COO of SABC was given several ladies as appreciation by leaders in a cultural lobby group in Venda. One of the ladies was the 23 year-old Vanessa Mutswari .who came out to deny the rumours and said that the young ladies were just ushers. At that time, Hlaudi was already married, but as per the claims, he had chosen Vanessa as a suitable wife.
Hlaudi Motsoeneng ACM
After being sacked by the SABC, Hlaudi went on to establish the Hlaudi Motsoeneng party called ACM on December 13th, 2018. During the launch of Hlaudi Motsoeneng political party at Johannesburg's Garden Court Milpark Hotel, the controversial reporter said that he would vie during the 2019 South African general election for the top most seat, the presidency. He made promises such as forcing foreigners to leave, giving the economy to the people, reducing social grants, and making company employees' shareholders among other things on his political manifesto.
Hlaudi Motsoeneng latest news
It seems the education drama surrounding Mr. Hlaudi Motsoeneng is not abating anytime soon. Recently, Motsoeneng accused people of saying that he is uneducated. In his defense, he stated that he is educated and that he lectures in several institutions like Wits Business School. Wits came out immediately after denying claims that he once lectured for them, pointing out that Hlaudi was just a guest speaker and not an academic tutor.
In other news, Hlaudi is ready to help in the state capture inquiry.
READ ALSO: Thinah Zungu biography: age, wife, affair, songs, albums and Instagram
He is a man who has made airwaves in South Africa and now he has his eye on the top job. It will be interesting to see how the Hlaudi Motsoeneng will play out.
READ ALSO: