Vhembe TVET College application, registration, courses and fees
Vhembe TVET College is one of the TVET institutions in South Africa that have been mandated with the responsibility of imparting crucial skills to students that need to learn practical skills. It is from such an institution that professionals such as electricians, plumbers, designers and other real-time handymen and women graduate from. It is, therefore, crucial to know what it takes to join such institutions in South Africa.

To be part of Vhembe TVET, there are several requirements that you must fulfil. You must understand the application and registration processes. In addition, you need to know which courses are offered and also establish if you will be in a position to pay the fees sustainably.
Vhembe TVET College application
Vhembe TVET College is situated North of the Limpompo province. It caters for at least 18% of the population there through its six campuses. These are Makwarela Campus, Mashamba Campus, Tshisimani Campus, Mavhoi Campus, Shingwedzi Campus, Thengwe Campus, and Makhado Satellite Campus. Take note of the fact that the application takes place throughout the year. To apply to any of the campuses, follow the procedure below:
Obtain the necessary application form from any of the Vhembe TVET College campuses, preferably the one you want to join.
Fill in and complete the application form fully. Ensure that you hand it in at the specific campus you are applying to. Take note of the fact that you will need an email address.
Attach all the supporting documents requested during the application. The following mandatory required documents include the ones mentioned below. Make sure that they are posted with the application form:
Certified copy of guardian\parent ID;
Latest academic results;
Student certified ID.
Make sure to have both certified and original copies. The certified copies should not be older than 3 months.
4. Find Funding. This is a crucial step as you need to pay fees to be allowed to continue studying at the college. Fortunately, there are different sources of funding including bursaries.
Following the above-mentioned steps will help you get started in the career of your choice faster. Take your time to identify the course you are interested in and choosing the campus that works best for you.
Vhembe TVET College registration process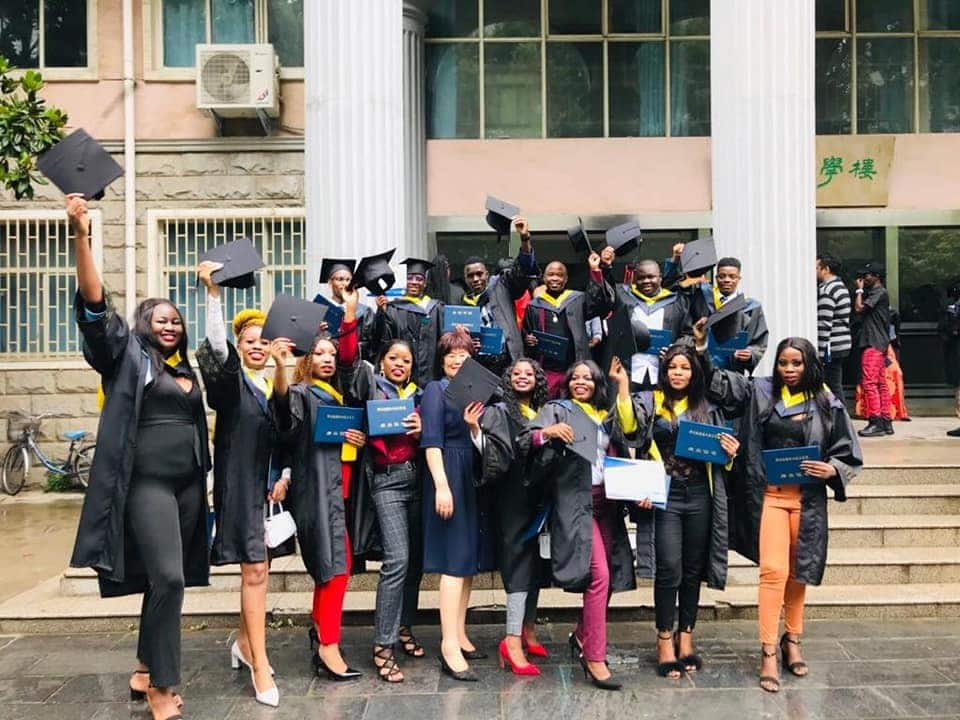 To register with the school, you need to use the online portal. You must first get a student identification number to proceed.
Vhembe TVET College courses
The school offers different courses at their various campuses. The offered courses are either National Certificate Vocational or NATED qualifications. They include:
National Certificate Vocational (NCV) category
A. Business Studies
Finance, Economics and Accounting, (FEA)
Generic Management
Marketing Management
Office Administration
Primary Agriculture
Educare
B. Engineering Studies
Electrical Infrastructure Construction
Engineering and Related Design
Civil Engineering and Construction
IT and Computer Science
C. Utility Studies
Hospitality Services
Tourism
NATED (Report 190 / 191)
A. Business Studies
Marketing Management
Financial Management
Human Resource Management
Business Management
Management Assistant
Public Management
Farming Management
B. Engineering Studies
Electrical Infrastructure Construction
Civil Engineering and Construction
Mechanical Engineering
Chemical Engineering
C. Utility Studies
Hospitality Services
Clothing Production
Fees and funding
Students can benefit from the National Student Financial Aid Scheme. The catch is that the bursary only benefits students of the college and that no external applications are accepted. There are rules and regulations to be followed.
Once the students have been registered with the college, they are given the bursary forms for which they must fill completely. The information required provides prompts on what content you need to supply including the supporting documents to attach.
Take note of the fact that students will have their fees fully paid by the bursary. In addition to that, they also get either transport or accommodation by the same bursary funding.
Contact details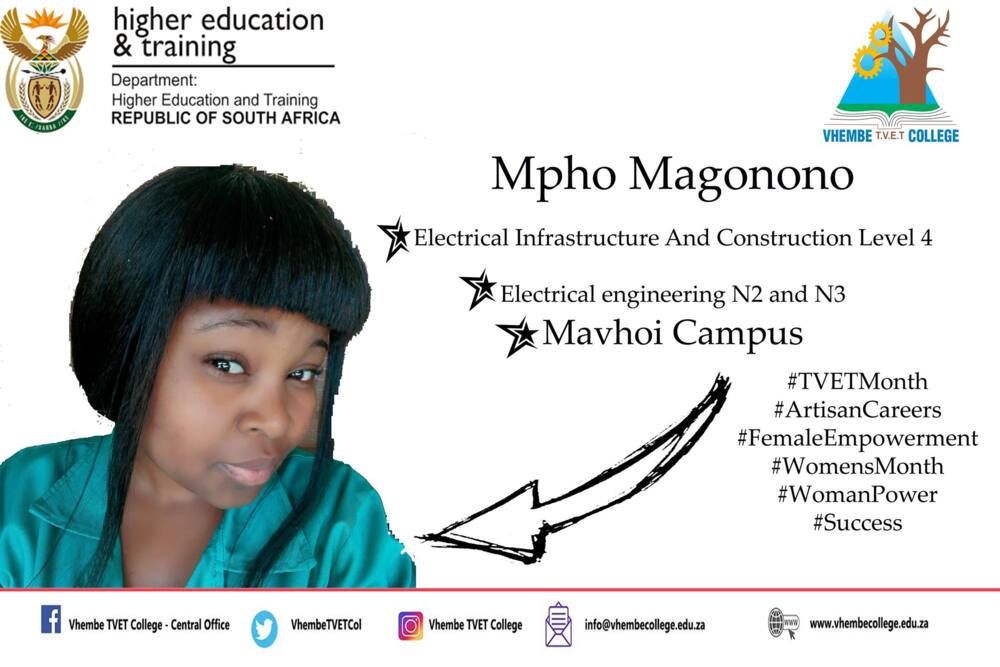 To reach out to any of the campuses, use the following details:
Makwarela Campus
Tell: +27 (0) 15 963 3490 /1
Email: makwarela@vhembecollege.edu.za
Tshisimani Campus
Tell: +27 (0) 15 581 6009 / 10
Email: tshisimani@vhembecollege.edu.za
Mashamba Campus
Tel :+27 (0) 15 873 7904 / 5 / 6
Email: mashamba@vhembecollege.edu.za
Mavhoi Campus
Tell:+27 (0) 15 970 4166
Email: mavhoi@vhembecollege.edu.za
Thengwe Campus
Tell:+27 (0) 15 963 3156
Email: thengwe@vhembecollege.edu.za
Makhado Campus
Tell: +27 (0) 15 873 7904 / 5 / 6
Email: makhado@vhembecollege.edu.za
Vhembe TVET College is one of the colleges that is geared towards fast-tracking people's careers by offering specific training and skills that are needed at the workplace. In fact, when compared with the conventional higher learning system, TVET programs offer crucial skills needed in the workplace as opposed to conventional studies which involve studying curriculums that have been in place for years. Ignore the notion that most people have about TVET; that is for the academically challenged. Enrol today for your favourite course and start pushing your career in the right direction.
Source: Briefly News