Tamara Dey age, daughter, baby daddy, law suit, songs, albums, record label, pictures, Instagram and net worth
Tamara Dey is a club diva, songwriter and singer who has successfully bridged the gap between different ages, cultures and races despite the various officially recognised languages in South Africa. Dubbed the First Lady of Kwaito, she has been nominated for several awards. Her entrance into the music scene since 2001 has been flooded with several exciting stories.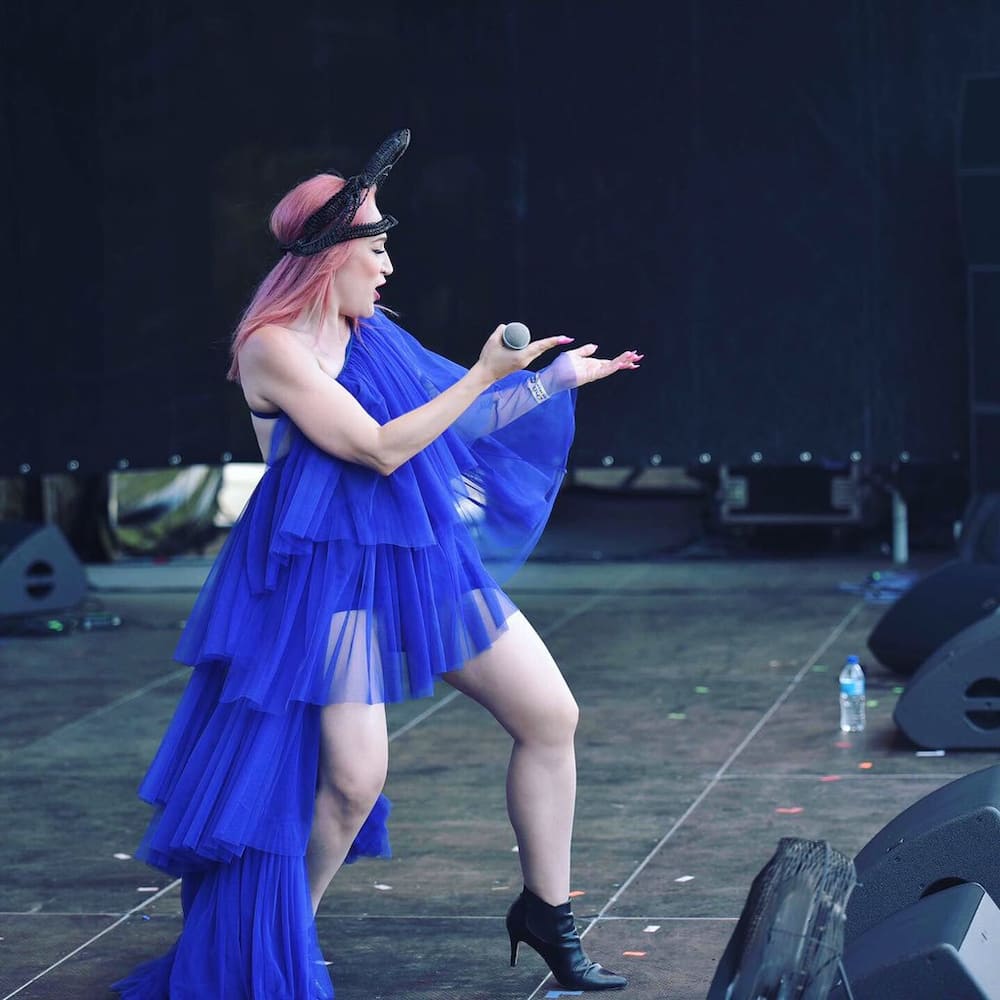 Tamara's singing skills have been felt and appreciated all over the country. She effortlessly carries every music lover along despite their language, and this has made her stand out among other artists in the industry. No doubt, this ability contributes to the reasons why Tamara's songs are jocularly referred to as the "the unofficial language that celebrates the heart and soul of South Africa". As an accomplished music star, her face is no longer new to trendy entertainment lovers. She has consistently made tabloid stories on several occasions.
Tamara Dey biography
Tamara Dey whose birth name is Tamarack's Nathalie Atzeni is a South African singer whose impact has significantly been felt in the country's entertainment industry. She was born to an Italian father and South African mother in Knokke Heist, Belgium, but she spent her childhood days in Centurion, Pretoria.
READ ALSO: Mbuyiseni Ndlozi age, spouse, wedding, parents, education, songs, EFF, and Instagram
She had her primary education at Irene Primary School and then proceeded to Lyttelton Manor High School where she finished her high school. Also, at Pretoria Tech, she completed three years diploma programme in Musical Theatre. Tamara made her musical debut in 2000 after DJ Pepsi discovered and introduced her to Oscar Mdlongwa and Bruce Sebitlo of Brothers of Peace. Leveraging on the opportunity that opened up, they collaborated and created the track Thathi' Mphahlayakho, and that launched Dey's career officially.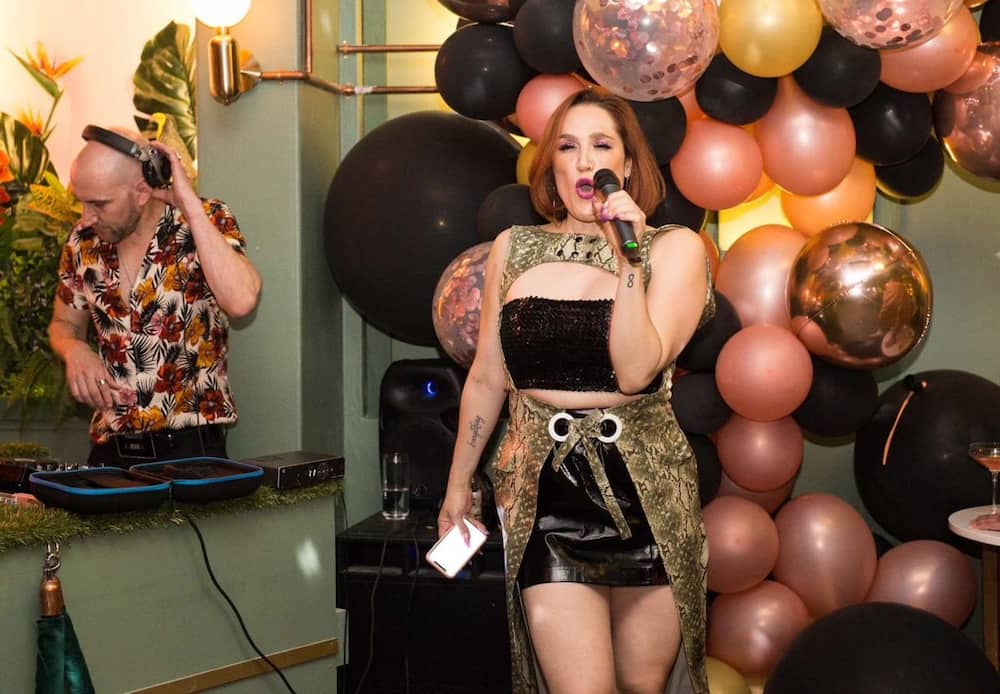 Since she began her music career, an exciting thing about Dey is how she has managed to cross all age, cultural and language barriers. In 2003, in collaboration with the South African government, the Egyptian Embassy invited the music guru over to Egypt for a televised tour performance of the country. Then, when Latin singer Enrique Iglesias toured South Africa in 2004, she was the opening act.
Tamara Dey appearances
She has made appearances on television and radio shows as well as the print media; some of which include Marie Claire Seventeen, Elle The Citizen, Sunday Times Y Mag, Top Billing The Star, Channel O Phat Joe Show, One Yo! TV and Morning Live Play TV.
Then, as a style icon, she has also been appointed as a brand ambassador to Safilo (Dior Eyewear), Emporio Armani and Armani Collezione, Carlton Hair – David Guilson (Celebrity Hairstylist) and Michelangelo handbags (Milan).
How old is Tamara Dey?
The songwriter and club diva Dey was given birth to on the 23rd of September, 1979. It means that Tamara Dey age is presently 40 years.
Who is Tamara Dey baby daddy?
Dey's relationship with her baby daddy Ningi Mhinga lasted for a while. The acclaimed Tamara Dey baby father is the first son of Yvonne Chaka Chaka, a popular South African songwriter, singer, teacher and humanitarian who served in the South African Air Force as an Honorary Colonel.
Tamara Dey lawsuit
The celebrity singer Dey has filed a lawsuit against her child's father, Ningi Mhinga. As published on Zaleb, Dey is suing Yvonne Chaka Chaka's son for R4.5 million in papgeld. The petition filed at the Randburg Magistrates court requests Ningi Mhinga to increase the monthly child support payments of their 20 months old daughter Lalabella from R10,000 to R20,000.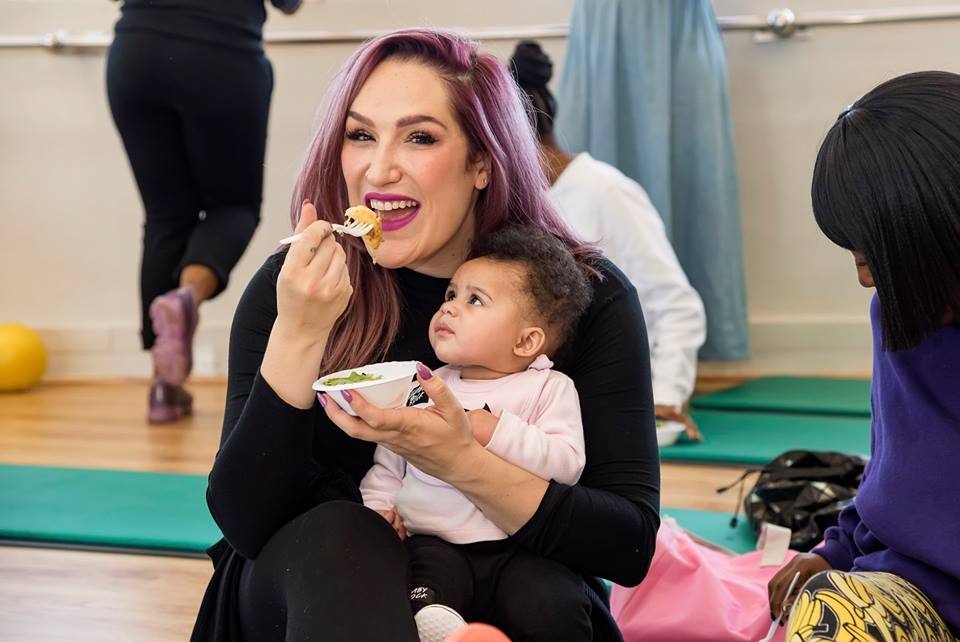 However, Tamara Dey husband Ningi refuted the demands with a claim that Tamara is only requesting for the extra money to meet her personal needs. He went on to say that, on his part, he ensures that the list of essentials provided by the iconic singer every month for the daughter and her medical aid is adequate. More so, he visits the child regularly, and they spend time together in Bryanston where his parents make their home.
READ ALSO: Joel Stransky age, children, wife, illness, accident, face, education, business and Instagram
Tamara Dey record label
The celebrated singer has had deals with Gallo Record Company. But at the moment, her facebook profile shows she is an independent artist without a contract with a record label.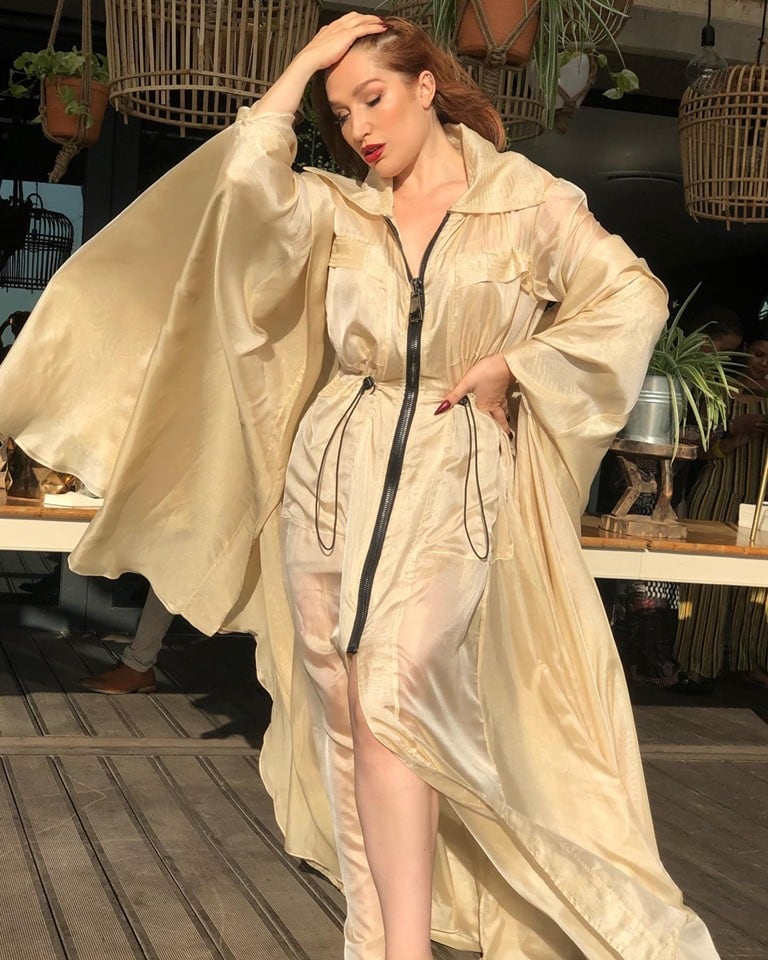 Tamara Dey Instagram
Dey's Instagram page is filled with lots of entertaining pictures that can keep anyone glued to her page all day. With more than 21,500 followers, she posts pictures of her performances on stage. She also posts some of her upcoming events to keep her followers informed about her career.
Tamara Dey net worth
Although there is no valid information on how much Tamara Dey is worth at the moment, what she earns from her career inevitably helps her to stay comfortable.
Tamara Dey pictures
She finds total fulfilment in her singing career. From her pictures, you can tell the kind of joy that flows within her. Here is a sample.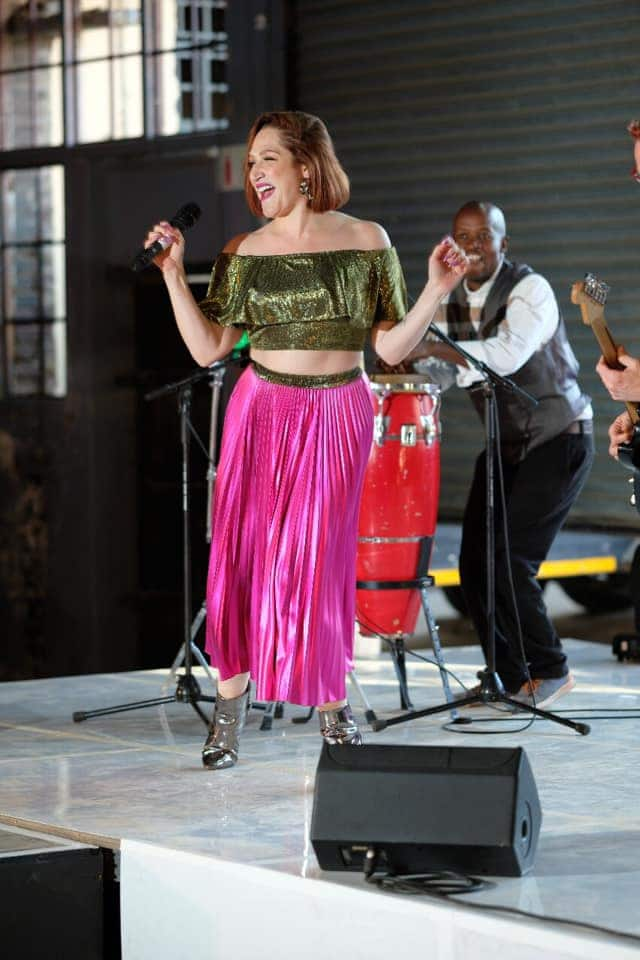 Her swag enlivens her fans so much that anytime she is on stage, there is never a dull moment.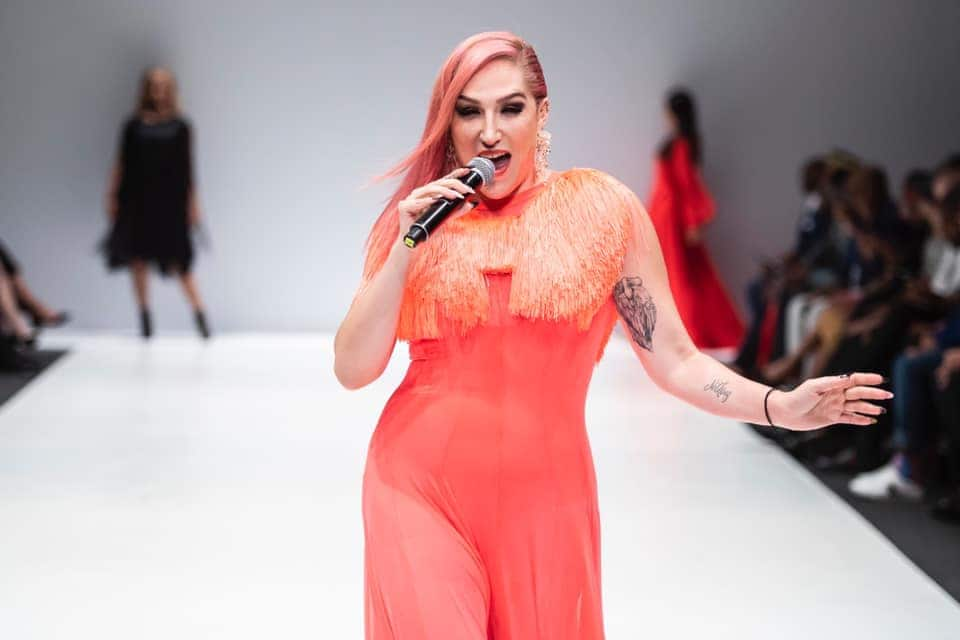 Tamara Dey award nominations
In 2002, the star musician got three South African Music Award (SAMA) nominations in the category of Best Dance Album, Best Pop Album and Best Newcomer. She has also been nominated for Cosmopolitan Magazine's Awesome Women of the year, Best Female Artist Of The Year award during the Metro FM awards and Viewers Choice edition eTV's Nite Life. Other nominations that she had received individually and during her collaboration with other artists include:
Most Stylish Female Singer in a Music Video during Elle Magazine Style awards.
Best Dance Album for the SAMA 2004.
Best Female vocalist of the year during Metro FM awards.
Alternative album of the year for "Dumb Dumb" album.
Killer Moves album was nominated for four SAMAs which were Dance remix of the year, Best Dance Album, Best Pop Album and Best Duo or group.
Tamara Dey songs | Tamara Dey album
Tamara's album titles are The First Lady And The Boys, and Dey L'afrique. Then, the result of her partnership with Flash Republic produced other albums, including Danger and Killer Moves.
Apart from the tracks she released, Tamara has also had the privilege of featuring in tracks produced by some other artists. Therefore, below is a compiled Tamara Dey songs list including where she starred.
Learn to Fly
This Must Be Love
Trip' En
Like a Moon
Colours
What Am I to Do
S'Groovy Baby
It's Disco
Fall into You
So Sweet
Fly Stars
Stuck In Our Way
Hot Love
Heaven on Earth
Sweep Yourself
How High?
Keys 2 the City
Summer Movin'
Closer
Consequence
You Don't Know
You and I (Cosmic Love)
Cocaine a.k.a. Coquinne a.k.a. Cocaine in My Brain
Love Yourself
Who Are You?
Emzansi (Time to Sing Our Song)
Tamara Dey is a seasoned singer whose influence cuts across different ages, cultures and races. Her contribution to the music entertainment industry in South Africa is felt by both young and old. And she moves with such dimension that the sky is only her starting point.
READ ALSO: Bahumi Madisakwane bio, age, married, parents, car and Instagram
Source: Briefly News