Franco Mostert is a famous rugby union player in South Africa. This talented rugby player is well-known for his super strength and excellent skills in the field. Although most people may argue that they know him based on his various appearances in the sport rugby shows, hardly can they provide some personal details about this star.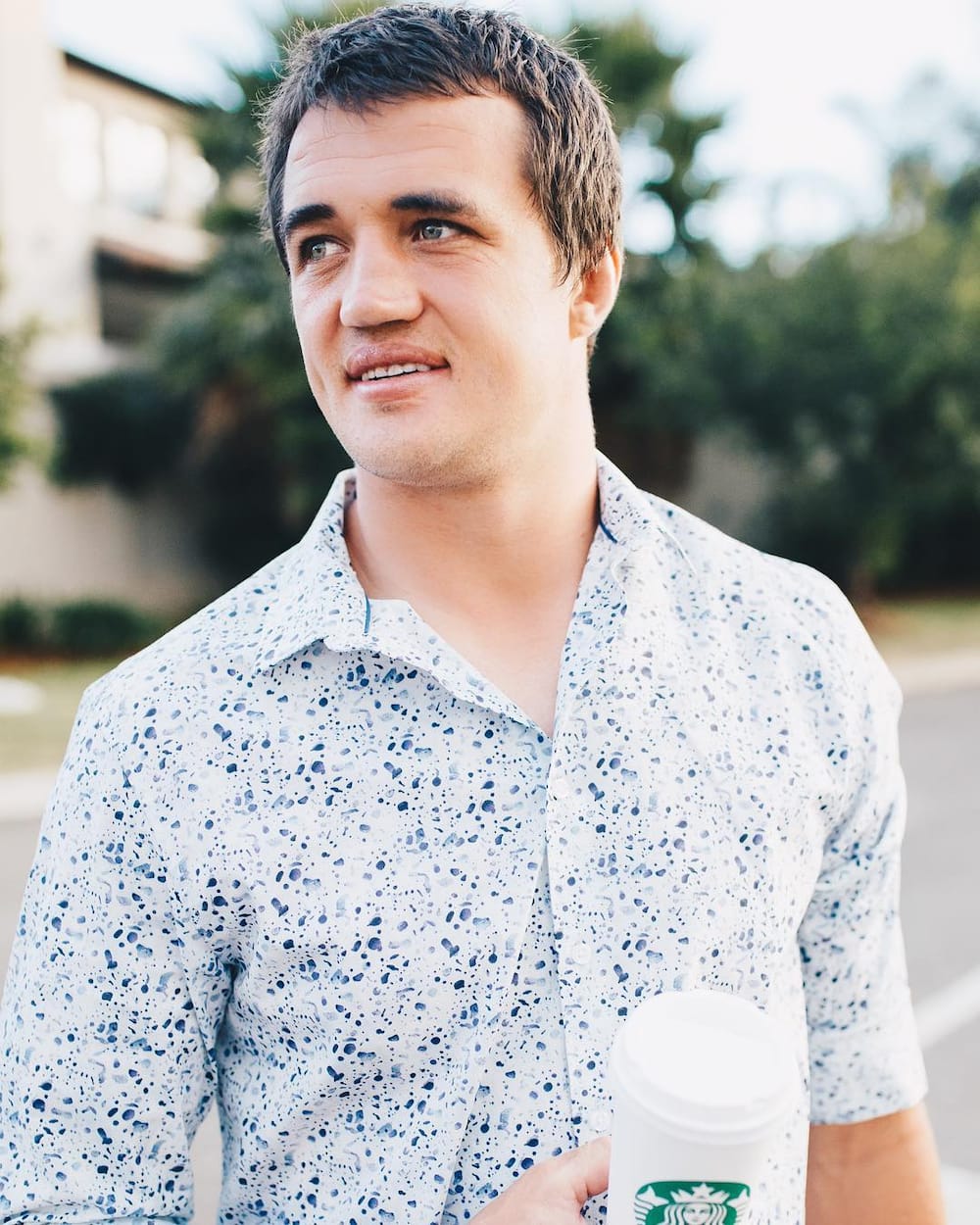 What do you know about this player? Do you know the wife of Franco Mostert or his educational background? Stick around to acquire more information about the life and career of this rugby union player.
Franco Mostert profile summary and biography
Full name: Francois John Mostert
Date of birth: 27th of November
Birthplace: Bloemfontein
Age: 28 years old
Occupation: Rugby Union Player
Nationality: South African
Nickname: Sous
Education: Brits High School and the University of Pretoria.
Height: 198 cm
Weight: 112 kgs
Current team: Gloucester Rugby
Position: Lock 5
Wife: Juan-Ri Grobler
Brother: JP Mostert
Franco Mostert early life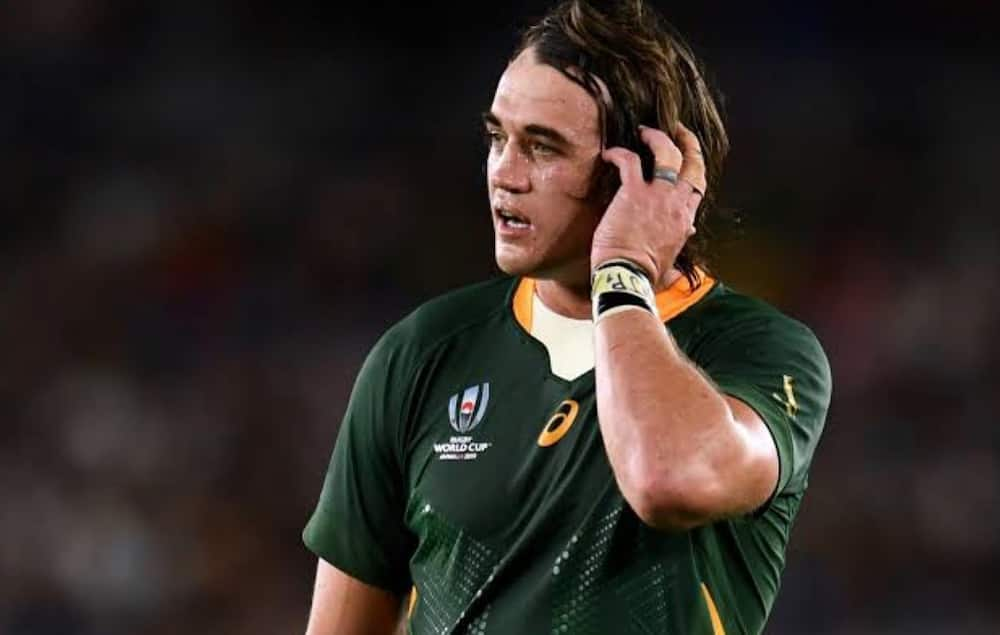 Franco Mostert, who has gained the nickname Sous from his teammates, was born on the 27th of November in 1990 in Bloemfontein. His birth name is Francois John Mostert. Franco Mostert's age as of the writing of this piece is 28 years. However, Mostert Sous celebrates his birthday in November and is expected to turn 29 years old in November of this year.
This 28-year-old is a South African rugby union player, who is known for the strength he portrays in the field. Sous is popular due to his role in Emirates Lions. He went to Brits High School. After this, he enrolled at the University of Pretoria.
Franco Mostert height and measurements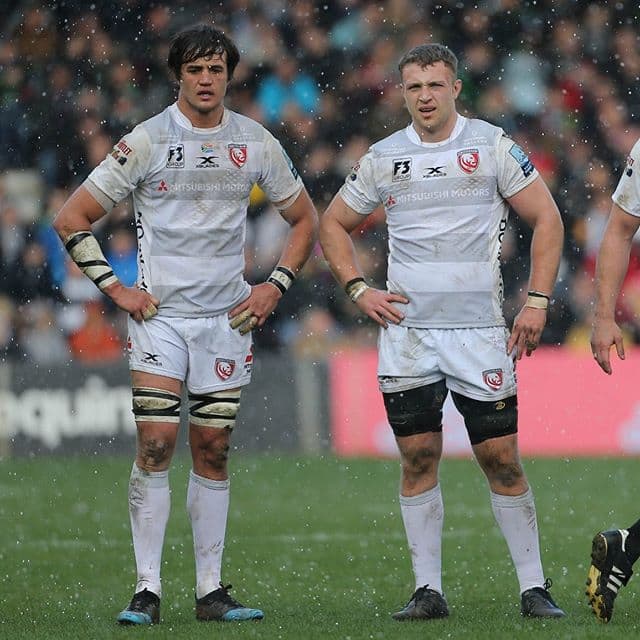 Franco stands at 198 cm tall. He weighs one hundred and twelve kilograms.
READ ALSO: Jade Hubner husband, wedding, Miss South Africa, Top Billing and Instagram
Franco Mostert siblings
He has a brother known as JP. Franco Mostert brother was involved in a car crash a few years back. The fatal accident left his brother paralyzed and in a wheelchair. Some rugby teams, such as the Predators rugby team, took part in a charity event as a means of raising money for the Springbok-rugby player's brother.
Franco Mostert career, stats, and the fatal accident he sustained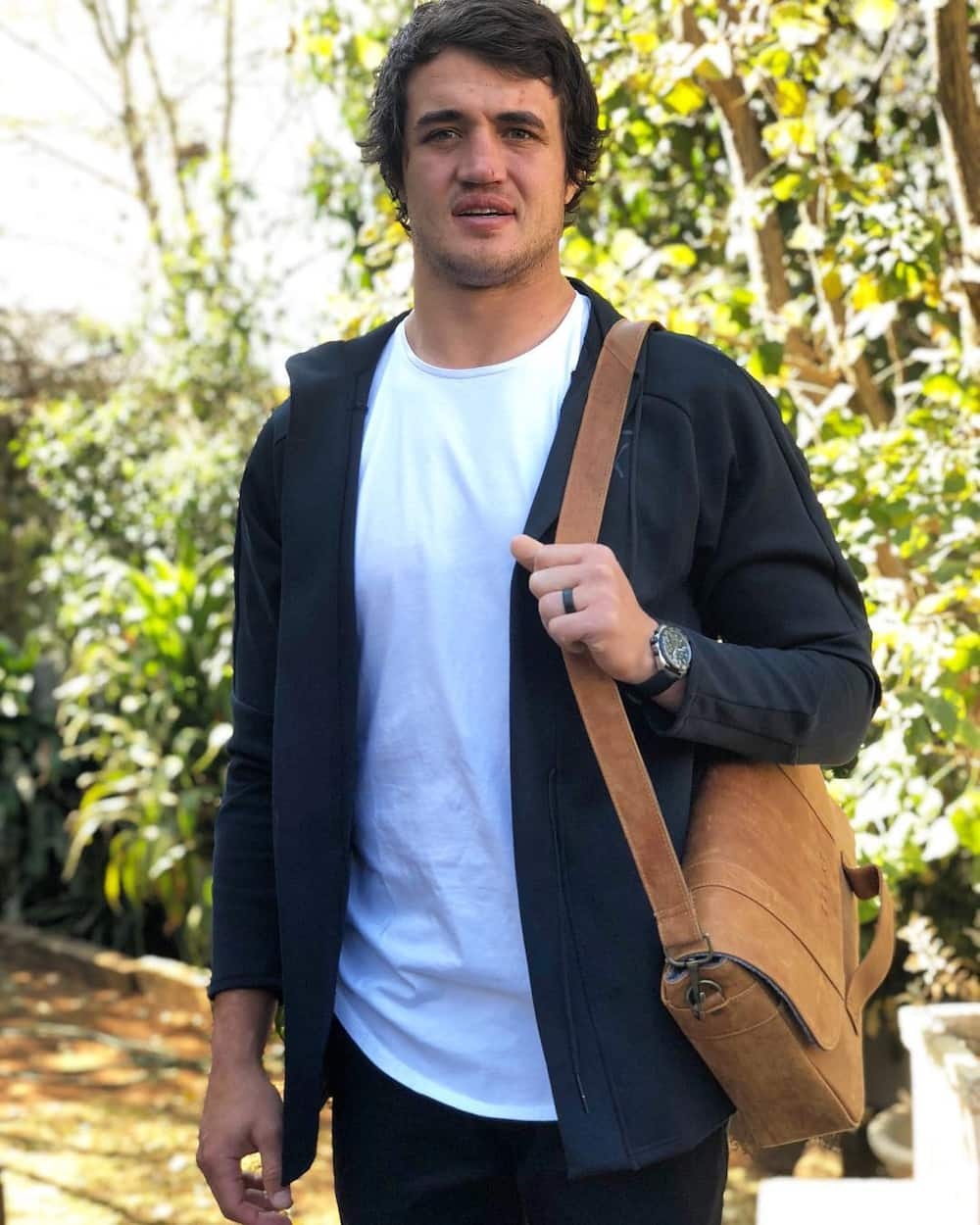 Franko began his rugby career in 2010 with the UP Tuk. He played for this team in the Varsity Cup competitions for three consecutive years from 2010. In 2013, he joined the Golden Lions. However, he could not play for this team during that season because he was involved in a fatal car accident.
The car crash occurred shortly after Sous joined the Golden Lions. It made him sit out during the 2013 season since he had not recovered. After the player recovered from his car crash, he returned to make his debut in 2014. He joined the Lions squad and represented the team in the 2014 Super Rugby season. Before the start of the 2016-2017 rugby season, this skilled rugby union player signed a two-year contract with Lyon.
He earned a position to showcase his strength and skills when Pieter-Steph du Toit suffered a head injury and was forced to sit out in the June Test series. As a result, Sous was made part of the Springbok squad as a replacement of Pieter-Steph du Toit. He made his debut in the Springbok squad when this team played against Ireland.
Mostert impressed so many people during this match in Johannesburg. After this match, Sous made five more appearances in the field in 2016, and with more than seven appearances for his country since 2016, Sous became part of the Springbok squad that was to face France during the June Test series.
He was named part of Springbok squad before the June Internationals. However, this happened before the eighteen test cap lock made a secret contract with Gloucester Rugby. The deal made him relocate to England since he was now part of the English Premiership club known as Gloucester. Sous has represented the national team for South Africa and Gloucester in the Premiership.
Franco Mostert wedding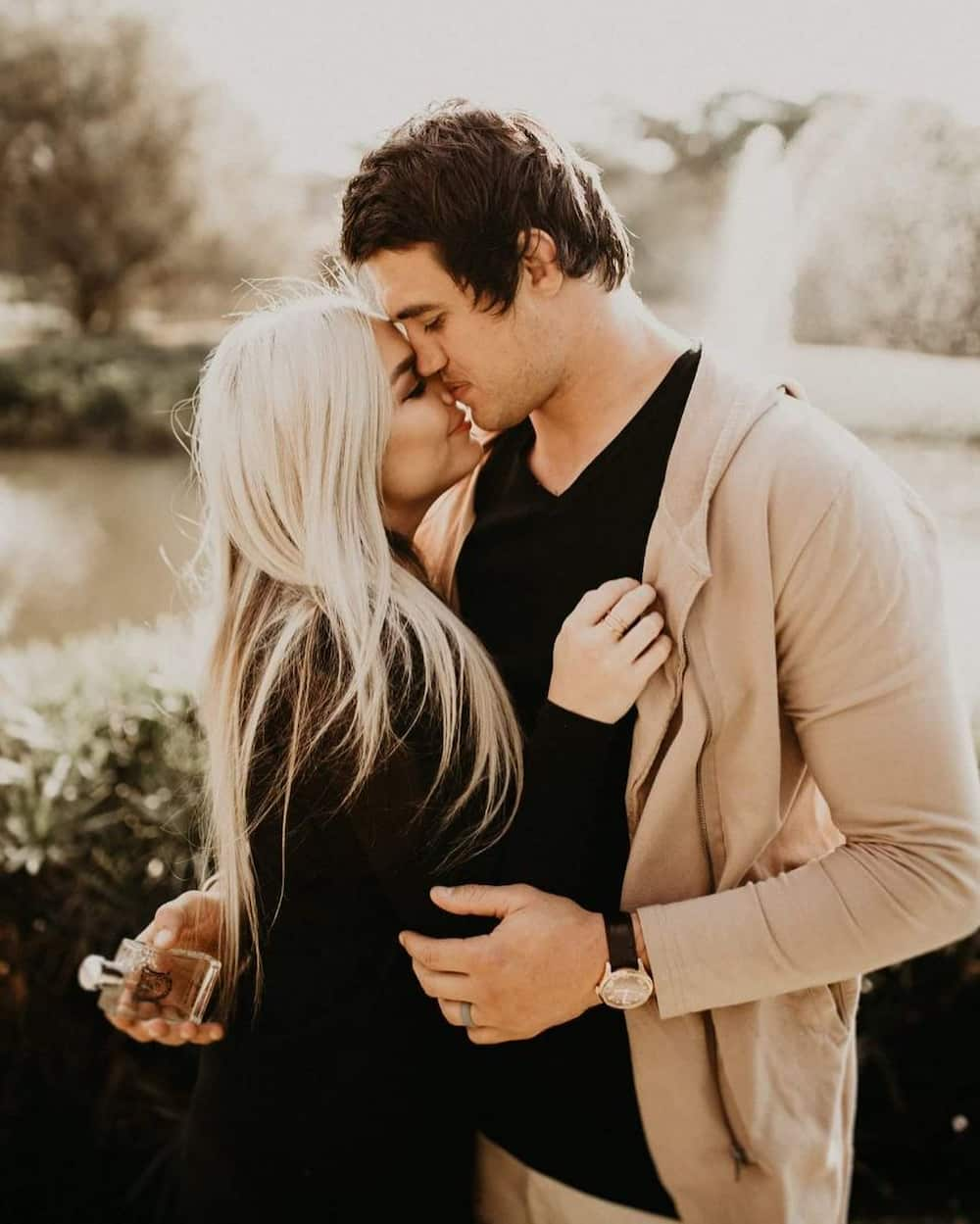 The Lions champ lock made it to the headlines when he married his high school love sometime back. Franco Mostert wife is known as Juan-Ri Grobler. The interesting fact that most people do not know about these two lovebirds is the fact that they met in grade 8. However, things down the road were not smooth, and they had various fallouts.
However, the bond between the two was never broken. Although all the girls in school were interested in Franco, Sous appeared to have his eyes set on one particular lady. At first, Juan-Ri Grobler used to play hard to get. However, this quickly changed when her pal informed her that the handsome rugby player was interested in her.
Down the romantic line of these two lovebirds, things took a different part when Franco got rugby bursaries, and Juan-Ri Grobler made her plans. The shift made them choose separate paths. They later reconnected when Franco signed a contract in Tuks, and Juan-Ri Grobler also enrolled at the same institution.
They kept bumping into each other, maybe a hint that the two were meant for each other. One night, he asked Juan-Ri Grobler out on a date. He bought her a cup of coffee, and they prepared braai marshmallows. Later through the date, the rugby player admitted to the beauty that he loved her. Ever since the two have been inseparable. Their wedding signifies a long-term bond that was never lost.
Franco Mostert Instagram
Franco is active on his Instagram. He uses this page to share pictures of his family and himself in the field doing what he loves best; playing rugby. After going through his Instagram page, you will realize that he is a proud father of two girls and a happy rugby union player.
Franco Mostert is one rugby union player you want to watch in the field. He is not only fast but also powerful. His tricks and agility will make you fall in love with rugby.
READ ALSO: Desmond Tutu bio, age, children, education, quotes, foundation, apartheid, and awards