Allan Gray age, children, wife, parents, foundation, investments and net worth
Allan Gray is a billionaire known for his philanthropic lifestyle in South Africa. Apart from his success stories in the business world, his humility and charity work distinguish him among other successful business people of his cader. He made it to the news headlines on several occasions; for example, a few years ago, he passed on his businesses so that the dividends could be reinvested in charitable causes.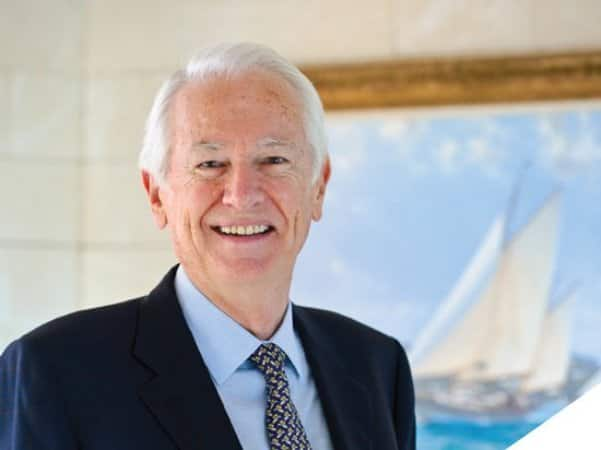 Allan Gray is an old gentleman who maintains a good working relationship with people and can also be incredibly curious. His name has become a brand in the international market because of his business investments. As a non-executive director and controlling shareholder, Gray has exciting stories that can inspire anyone who hopes to venture into a business of his or her own. Here is how he started his business and made it to the Forbes list of billionaires in the world.
Allan Gray Biography
The media-shy South African founder Allan William Buchanan Gray is a business magnate, philanthropist, and investor who is best known within and outside the country as one of the wealthiest men in Africa. He is the founder of non-profit Allan and Gill Gray Charitable Trust, Allan Gray Orbis Foundation, and privately-owned Allan Gray Investment Management.
READ ALSO: Fezile Mkhize age, girlfriend, Mr. South Africa, and Instagram
Born in East London, South Africa, he attended Selborne College where he had his high education before proceeding to Rhodes University. There, he studied accounting, and then, at Harvard Business School, Allan earned an MBA in 1965. Right from his childhood, the philanthropist had always been fascinated by stocks, and driven by this passion; he has successfully built a thriving career around finding and investing in companies that have a prospect.
Allan Gray investments
After he earned his MBA and sharpened his skills while working with Fidelity Investments in the U.S as a portfolio manager for some years, he relocated to South Africa and then started his company.
Allan Gray investments South Africa
When was Allan Gray founded? Allan Gray Investment Counsel was established in 1973. The company has since dedicated itself to ensuring that clients' needs were met and that included the delivery of superior returns by engaging in rigorous company research.
At a time when other financial institutions were employing massive sales forces, Allan believed that superior results could be achieved by focusing on asset management and service, which paid off eventually. Specifically, this approach landed the company as the most prominent independent and privately-owned asset management firm in South Africa.
Orbis Investment Management Limited
More so, in 1989, Allan started Orbis Investment Management Limited in London intending to focus it on international markets investment. But after two years of its existence, the headquarters of the company was moved to Bermuda. It is interesting watching how Allan's companies have grown over the years.
For instance, Allan Gray Investment Management has grown to be the largest privately held Investment Management firm in South Africa with more than $35 Billion in client capital while its sister company Orbis, as at 2015, had more than $30 billion in assets under its management. By implication, Allan Gray became one of the richest men in Africa with a net worth over $2 Billion.
Allan Gray age
How old is Allan Gray? Allan Gray South African business mogul was born on the 8th of April, 1938. Consequently, at the time of publishing this piece, Mr Gray is 81 years old.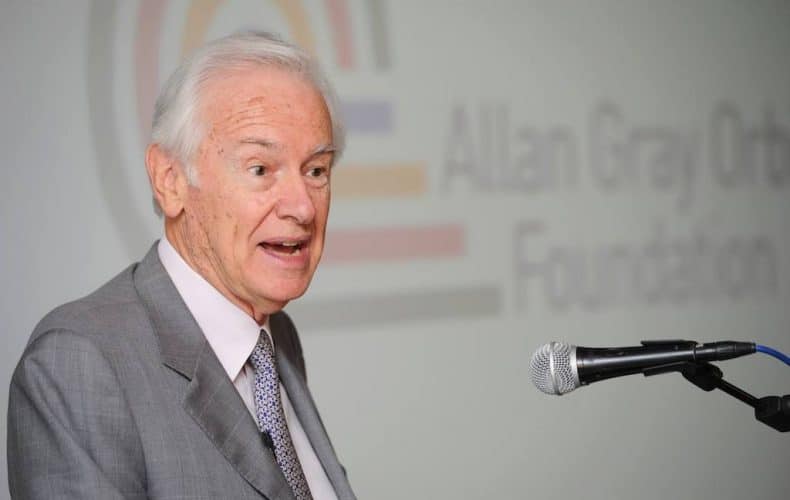 Allan Gray wife
Allan is married to Gill.
Allan Gray children
The only child traced to Allan Gray is William. William Gray Allan Gray's son is the President as well as the Director of the Orbis Investments and Orbis funds. He serves as the Chief Investment Officer of Orbits. However, before he became part of Orbis Investments in 1993, he was an analyst with the Orbis predecessor company in Hong Kong and Orbis Investment Advisory Limited.
READ ALSO: Joel Stransky age, children, wife, illness, accident, face, education, business and Instagram
Allan Gray foundation
The Allan Grey Orbis Foundation was established in 2005 to nurture the potential emerging entrepreneurs from the region. The Foundation which now runs in Swaziland, Botswana, and South Africa is based on Allan's entrepreneurial experience.
More so, other foundations traceable to the South African billionaire are the Allan Gray Orbis Foundation Endowment (also known as the Endowment) and E2 Investments (Pty) Ltd. All the charity organisations ensure an adequate address of the unacceptable level of poverty and unemployment in the country.
Allan Gray bursary
Financially constrained pupils and students can enjoy Allan Gray bursaries for the completion of their education as long as they show innovative business potentials.
Those that would be eligible to apply must, among others, possess these requirements.
READ ALSO: Melody Molale age, husband, blog, Instagram and contact details
Allan Gray net worth
As at 2017, the philanthropist Gray ranked number 1,161 on Forbes magazine's Billionaires' list for the year but unfortunately dropped off in 2018. As of the 20th of March, 2017, he was worth $1.8 billion. But then, as published on Zalebs website, his net worth is estimated to be R27.4 billion.
Allan Gray contact details
Allan Gray can be contacted between 07:30 and 17:30 from Monday to Friday using the following contact information:
Telephone number: 0860 000 654
Email address: info@allangray.co.za
Fax number: +27 (0)21 415 2492
Note: If you are calling from outside South Africa, dial +27 (0)21 415 2301.
Allan Gray is a keen older adult who has, with consistency and practical experience of business dynamics, built corporations worth billions of dollars. As a billionaire, he has used his established foundations to give back to the country and impact lives.
READ ALSO: List of well known South African entrepreneurs
Source: Briefly News