Raymond Ackerman is a wealthy South African businessman. He built his business based on a philosophy, 'if you look after the community, the community looks after you.' He has listed Pick n Pay Group with a supermarket chain. He values his consumers and has built a strong reputation as their champion. Do you know the details of his life?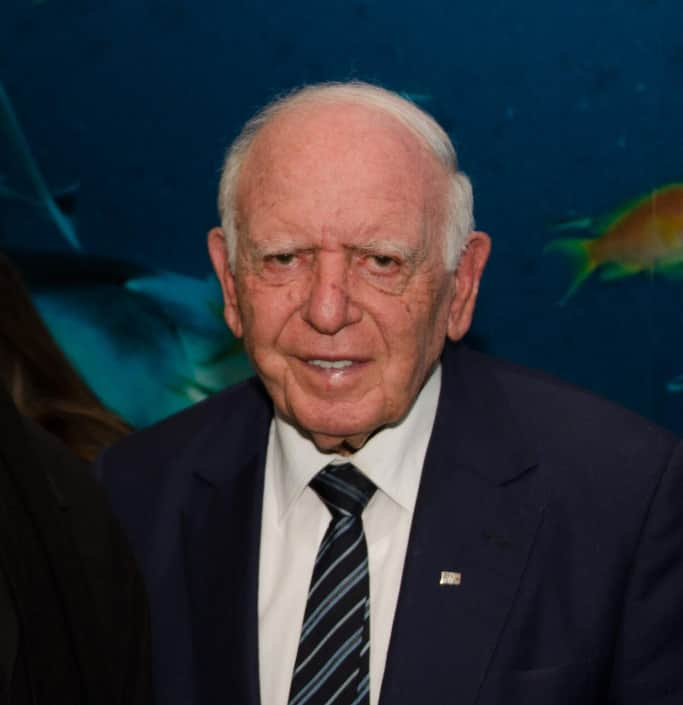 Most people in business are known for exploiting their customers to maximize profit. Raymond Ackerman is exceptional. He was among the first retailers to champion against the state 's monopoly on basic needs. This led to a drastic reduction in the cost of essential products.
Raymond Ackerman profile summary
Name: Raymond Ackerman
Date of birth: 10th of March, 1931
Age: 88 years
Spouse: Wendy Ackerman
Children: Gareth, Suzanne, and Kathryn Ackerman.
Education: Bishop Diocesan College.
Occupation: Business owner ( Pay n Pick)
Net worth: 545$ million
Nationality: South African
Residence: South Africa
Raymond Ackerman biography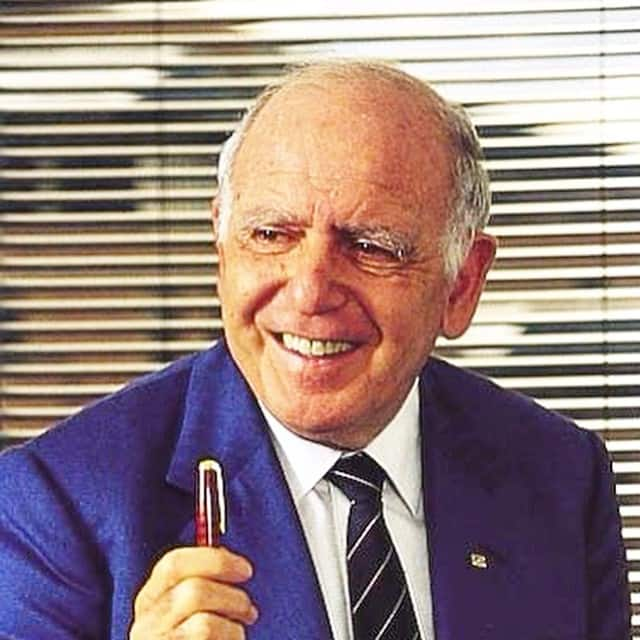 Raymond acquired a bachelor of commerce degree from the University of Cape Town. As a 20-year-old young man, he took up a job as a trainee at Ackerman's store. It was a clothing retail outfit that was started by his father, Gus Ackerman. Later, the company was acquired by the Greatermans group. This included some of the workers who were given various positions.
He researched and found out that food retailing was becoming popular in South Africa. He approached his boss, who took up the idea, hence leading to the development of Checkers, a food retailer. The business was successful, with over 85 Checkers outlets opened across the country. Unfortunately, he was fired at the age of 35.
The termination had such lousy timing since Wendy Ackerman was expectant. However, he received a generous severance package. You are probably wondering how was Pick n Pay stated? With the money he received from his employers and a bank loan, he bought over four stores in cape town. He started trading under the Pick n Pay name.
In his business, customer satisfaction was the priority. He made sure to provide quality and productive goods. Within no time, Pick n Pay grew from four small stores to 794 stores.
Pay n Pick store business
Currently, it is one of South Africa's pre-eminent retailers. It has 450 stores, 14 hypermarkets, and 121 supermarkets. It deals with food and general merchandise. Moreover, it deals with his online clothing.
READ ALSO: Gerda Steyn age, measurements, family, comrades race, awards, and Instagram
Ackermans stores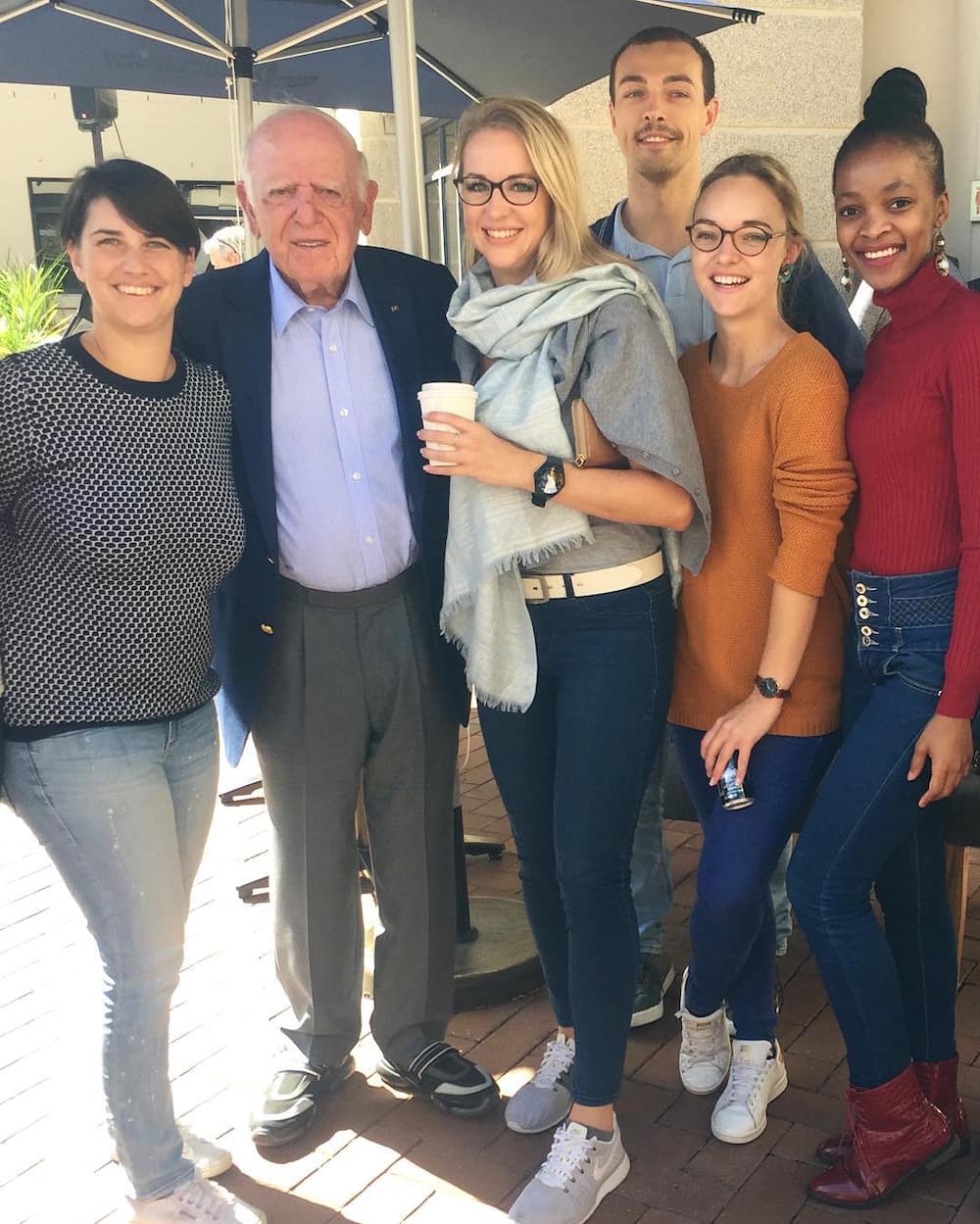 His stores have been listed on the Johannesburg stock exchange. They grew at a 14.2% rate over the previous ones. He has numerous stores in South Africa. Recently, he opened his 800th store in Johannesburg. His stores range from supermarkets to hypermarkets. They sell every day basic commodities and clothes.
Ackermans online clothing
The stores offer a variety of products and services, including men, children, and women's clothing. You can also buy many products online easily.
Ackermans competition
At the moment, they have a Baby of the Year Competition. If your baby wins, he/she will be the new face for Ackerman's. Moreover, you stand to win a share of R100,000. You can check more details on the competition website.
Raymond Ackerman education trust
He is a businessman and a philanthropist. Together with his family, he has established the 'Ackerman Family Education Trust.' Beneficially of the trust are needy students who receive funds to cater for their tertiary education.
Raymond Ackerman foundation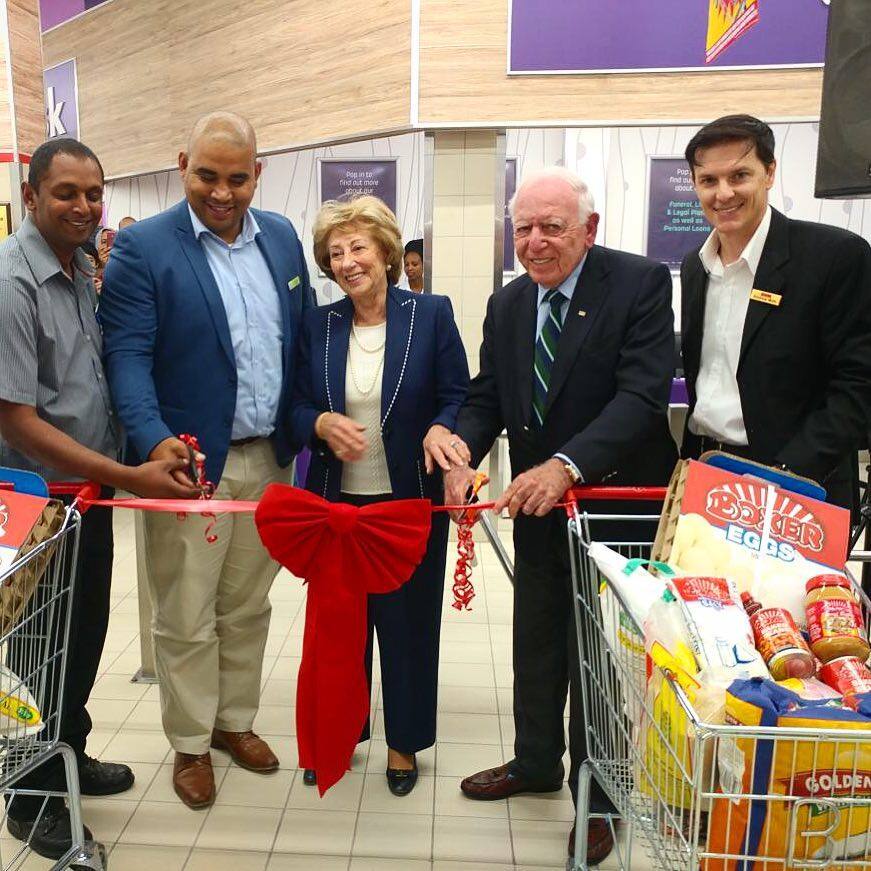 His family came up with the foundation. He has natured his family to give back to society. They started the foundation with 2 % of their personal shares. In conjunction with the University of Cape Town's Graduate School, the foundation started the Academy. At the moment, it sponsors over 100 students pursuing tertiary education in South Africa.
He built a family empire
His business has included the entire family. Raymond's age may have pushed him to hand over the management. This was evident in his 79th birthday when he handed over the empire to Gareth Ackerman. South Africans hope that Raymond Ackerman's son will continue with his father's legacy. Recently, the family owns 48% of the stock in Pick n Pay.
Net worth
You may be wondering what is Raymond Ackerman net worth? He has a net worth of $545 million, as he has 870 stores in South Africa, Australia, and Zimbabwe. He is also among the top 40 richest men in Africa.
His books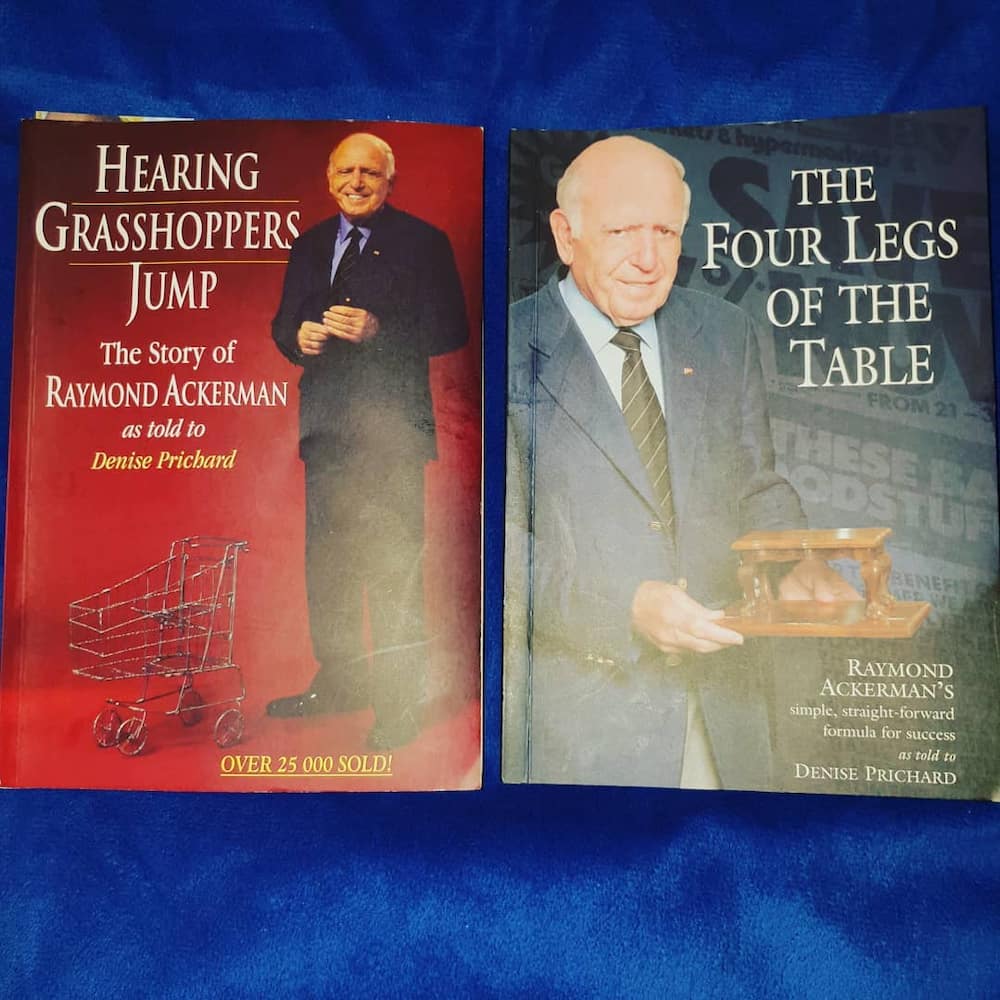 The Four Legs of the Table: it contains Raymond's biography. Moreover, if you want to know who is the founder of Ackermans, this is a book to read. It talks of how the four-legged table builds a business. For instance, he quotes, 'the second leg is the merchandise….. giving the consumers the range, they want and not what the accountant wants.'
Hearing Grasshoppers Jump: this is a book full of marvelous stories. It offers insight into both white and black politics and leaders.
A Sprat to Catch a Mackerel: it is a book in which Raymond addresses business philosophy. It is an excellent choice for anyone who wants to start up a business.
Raymond Ackerman academy
Raymond Ackerman Academy is a post-matric level academy, and it offers a six month, full-time entrepreneur course that focuses on empowering young people by equipping them with an entrepreneur mindset. The course is offered to youngsters who cannot be able to access tertiary education due to financial constraints.
Ackermans loans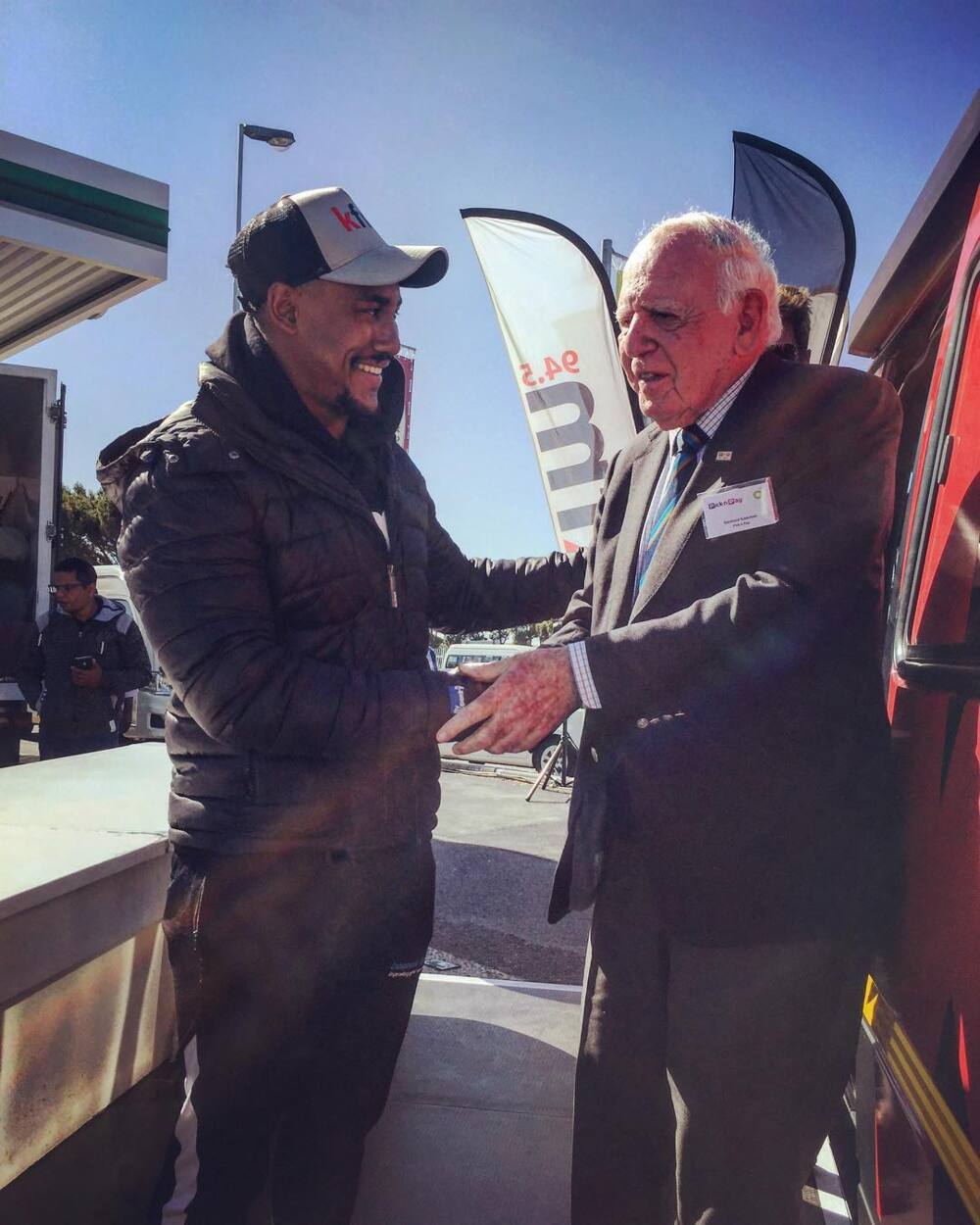 If you are 18 years or older with three new bank statements and earning a monthly salary, you qualify for a loan. You can visit their office to learn how much you qualify and how to pay back.
Raymond Ackermans home
Raymond is wealthy but leads a low profile. Therefore, he does not expose his life at home.
In most cases, when one is fired, they drown in stress and misery. Nevertheless, Raymond Ackerman used the opportunity for self-growth, and he has emerged as a prominent South African business over the years. Currently, he has grown old and has given the business mantle to his son Gareth.
READ ALSO: Eminem networth, age, ex-wife and biography