Neo Matsunyane age, children, wife, sister, nominations, Instagram and net worth
Neo Matsunyane is a household name in contemporary South Africa. Most people recognise him as the ex-husband of the talented actress and businesswoman, Connie Ferguson. Besides that, he is a multi-talented television presenter, actor, director, and voice artist. He had a leading role on the television series, Kelebone. Here is all about him!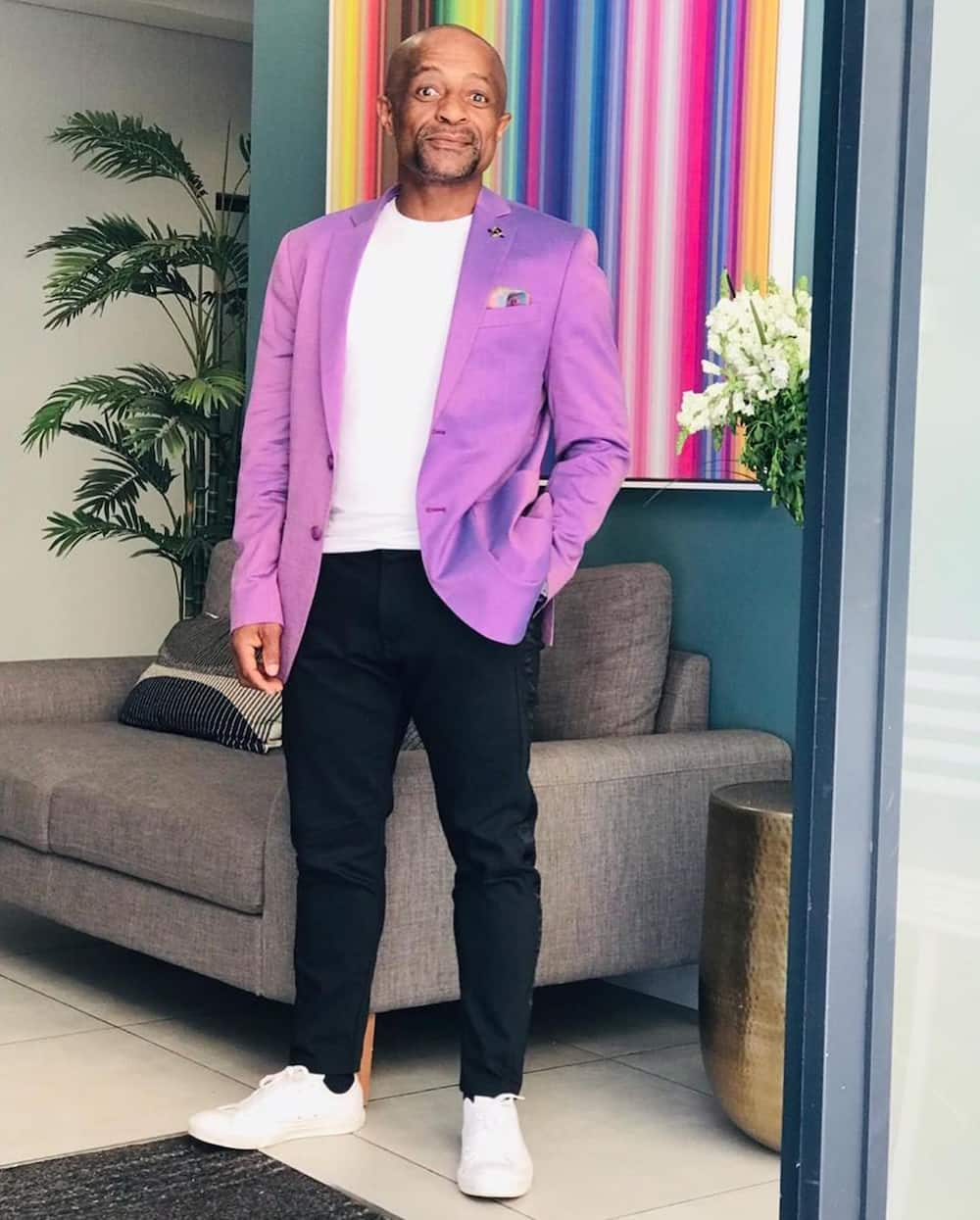 Neo Matsunyane is a South African citizen. He was born in Johannesburg in 1967, and he resides in the same area to date. He joined the film and television industry decades ago, so he is one of the seasoned actors in the country.
Neo Matsunyane bio
Numerous people across the country look up to him in the industry. The actor is fluent in his community's language, Setswana, and is also fluent in English, Afrikaans, Zulu, SiSwati, Xhosa, and North and South Sotho.
Age
The actor was born in the biggest city in South Africa, Johannesburg, in 1967. He was born on the 17th of January, so his Zodiac sign is Capricorn. Presently, Neo Matsunyane age is 52 years.
Family
Wife
Is Neo Matsunyane married? Well, he is a divorced man, who was formerly married to the actress and businesswoman, Connie Ferguson. Neo Matsunyane married Connie in 1993, and the couple was seemingly happy for a while. Unfortunately, the marriage only lasted about five years as the two got divorced in 1998.
Did the actor remarry? Who is Neo Matsunyane new wife? While many people are curious to know who the actor married after his divorce, there is no information about Neo Matsunyane wife.
READ ALSO: Fezile Mpela bio: age, wife, family, series, tv shows, profile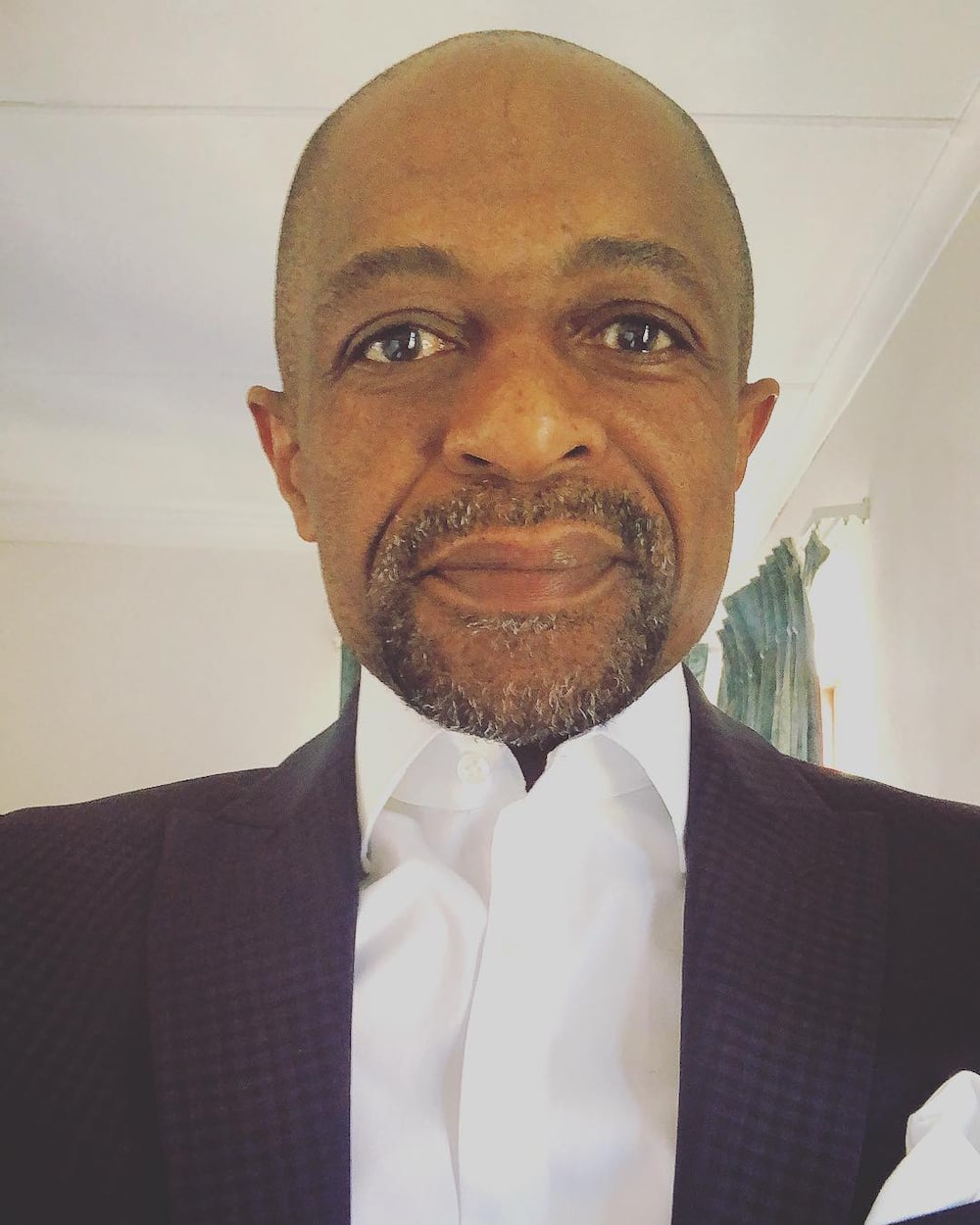 Children
Who are Connie Ferguson kids with the actor? When the actor was married to Connie, he was blessed with one daughter, Lesedi Matsunyane Ferguson. Her exact date of birth is yet to be disclosed. Did you know that the actor is a grandfather now? Back in 2015, when Lesedi Matsunyane Ferguson age was 22, she gave birth to his grandchild, Ronewa.
Who is Lesedi Matsunyane in the Queen? It is also fascinating to note that Lesedi has taken after both her parents. She is an actress who recently made her acting debut on the series, The Queen. Her performance in the telenovela impressed many people who are now looking to see her featuring in more local shows.
READ ALSO: Mpumelelo Bhulose biography: age, wife, Unathi, accident, fired from Imbewu, Uzalo return, and Instagram
The actor also has another daughter, Momo Matsunyane, who is also an actress. She is best known for featuring in Chin Up! and Dream World. Momo Matsunyane father named Momo after Kgomotso Matsunyane, who is a popular radio and television presenter in the country.
Sister
Kgomotso Matsunyane is a seasoned television director, producer, and radio presenter. She is Neo's sister and the aunt whom Momo is named after. She has been in the entertainment industry for over two decades now.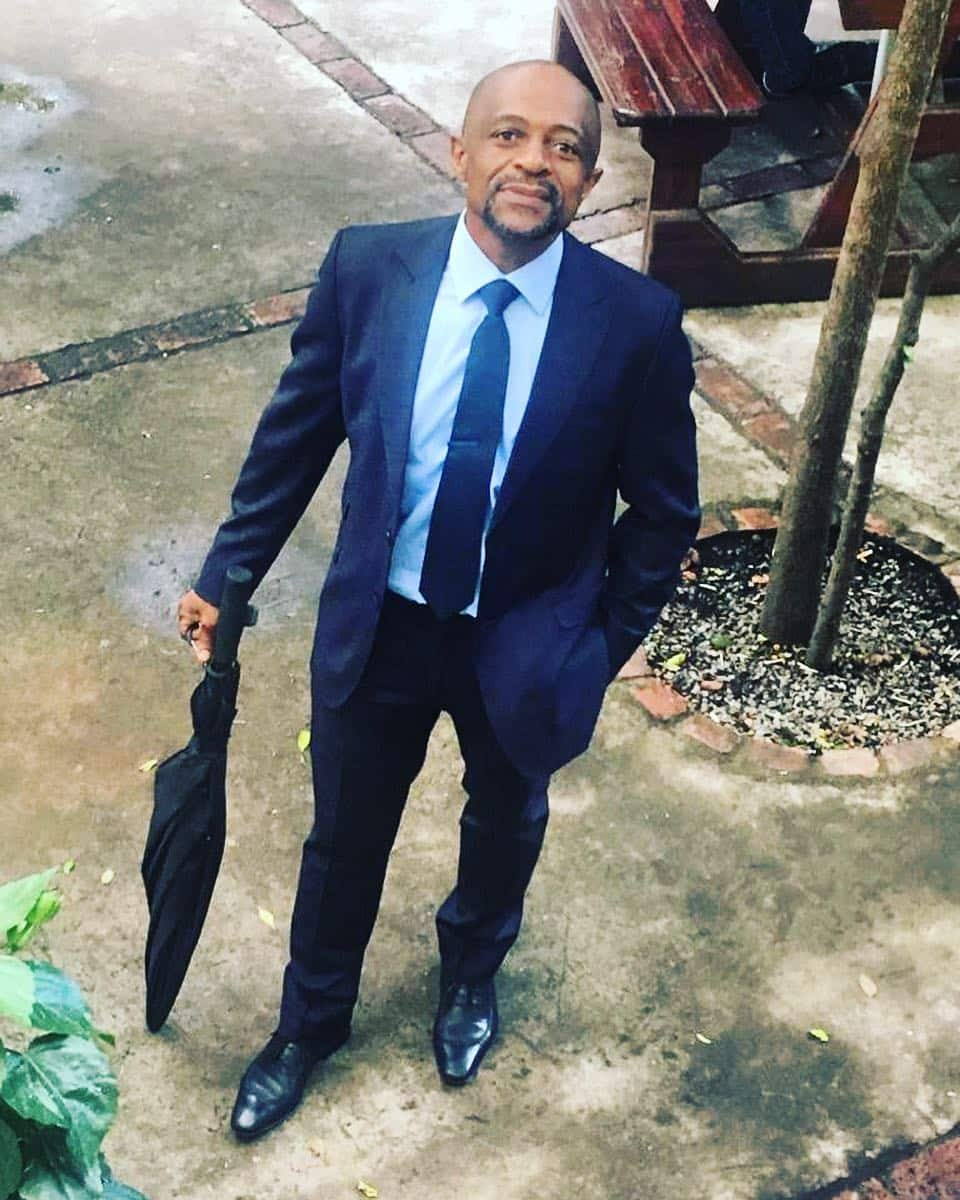 Neo Matsunyane Instagram
Momo and Lesedi's father is active on Instagram, where he has at least 19.4k followers. From this platform, his fans and followers get updates about what he is up to in life and career.
Neo Matsunyane net worth
The television presenter, actor, director, and voice artist has been in the industry for many years now, and this is his primary source of income. While he has not disclosed how much he has made from each of his deals, Neo Matsunyane 2019 net worth is estimated to be about $2 million, but there have been many allegations about his actual net worth.
Education
How did Neo gain his acting and directing skills? Well, he has training in broadcasting and script analysis. As a child, he went to schools in Mafikeng, Jozi, and Sterkspruit. He then joined Kebalepile High School from where he matriculated in 1983.
READ ALSO: Bridget Masinga biography: husband, Miss South Africa, Kaya FM, stunning pictures and Instagram
From 1994 to 1995, he was in The School Of Broadcasting where he pursued a certificate course. He also studied film analysis at Pretoria Technikon and later at a Dov Simens-run Hollywood Film Institute.
Career
After completing his education, the actor and director landed various jobs. Some of the films and shows that he has featured in, as an actor, are:
Red Scorpion
Oh Schucks...Here Comes UNTAG!
Wheels & Deals
Vusi the Voter
Generations
Desert Diners
Grondbaronne
African Skies
Matswakabele I, II and III
Rhodes
Going Up
Ke Nyala Mang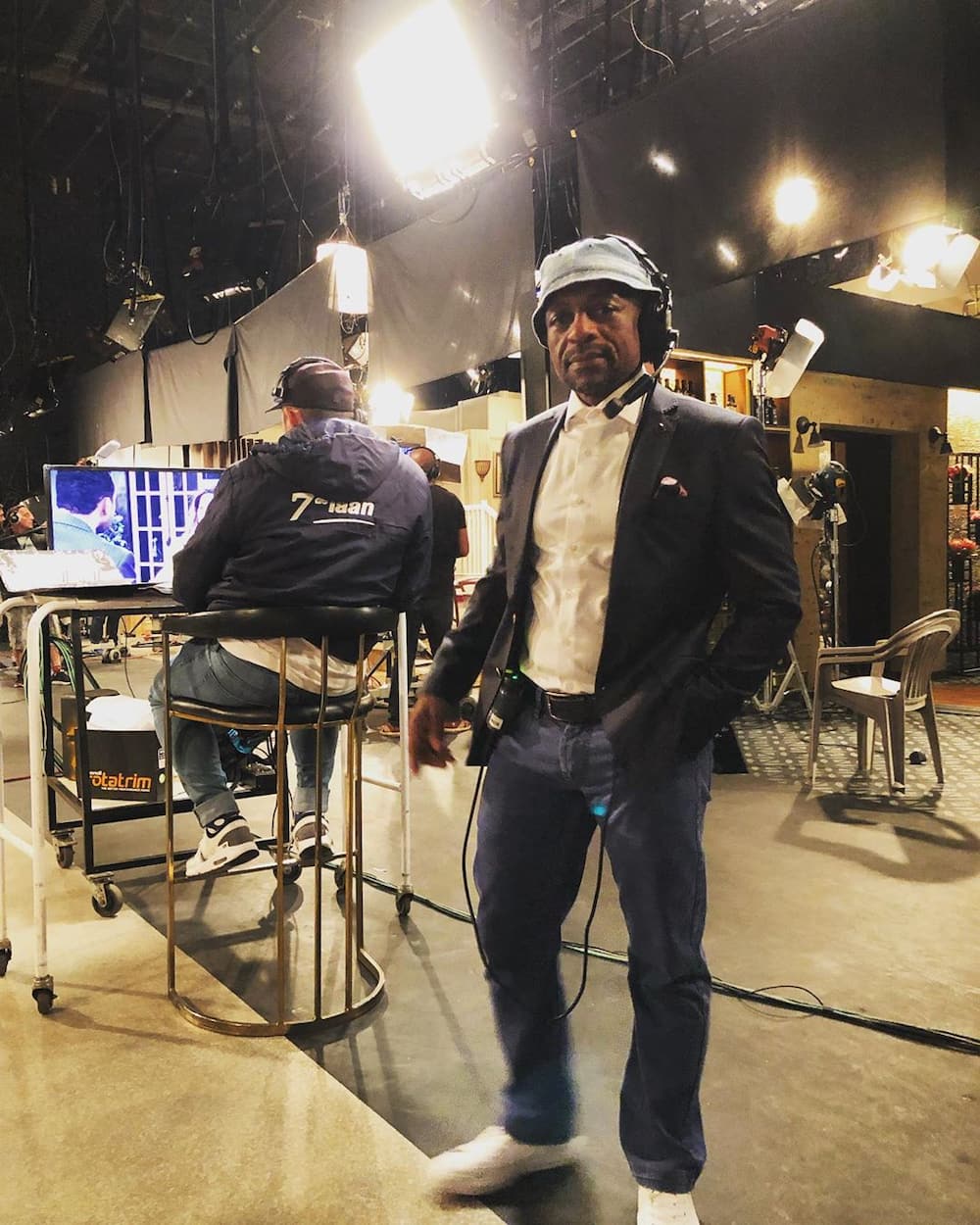 Some of the productions in which he was a director are:
Young Vision
Kelebone
Usindiso
Mzansi
Maitemogelo
On the Right Track
Getting it Together
Class of '92, Kgweetsa
Mmalonya I and II
Soul City
Take 5
Emzini Wezinsizwa IX
Soul Buddyz III and IV
Motswako The Mix
Scandal!
Muvhango
Backstage
The shows that he has presented in his active career life include:
The Toasty Show
Ho Taka and Doors
Bop Shop
Science Club
Turn on to English
Nominations
In 2006, Neo was nominated for the award of Best Director for his role as a director of the award-winning drama series, Mzansi, which airs on SABC1.
Neo Matsunyane is a well-known director in South Africa. He was previously married to the actress Connie Ferguson with whom he has a daughter, Lesedi. He has been in the film and television industry for many years. His input in the industry cannot be overlooked as he is one of the top directors today.
READ ALSO:
La sauce biography: age, Amanda Black, songs, album and Instagram
Zenani Mandela biography: age, children, husband, pictures and house
Dineo Ranaka biography: age, boyfriend, siblings, family, quotes, Dj and Instagram
Source: Briefly.co.za