Lesedi Matsunyane age, weight loss, son, boyfriend, The Queen, and Instagram
Lesedi Matsunyane won the heart of many South African TV fans by her sterling performance in The Queen. She is a typical example of the apple not falling far from the tree as she follows in the footsteps of her parents. She is the daughter of Connie and Shona Ferguson who also star in The Queen. Her father is Neo Matsunyane, Connie's former husband and actor. Fans agree that she killed it in her first appearance. She may be busy behind the screens, but she has a place in front of the cameras too.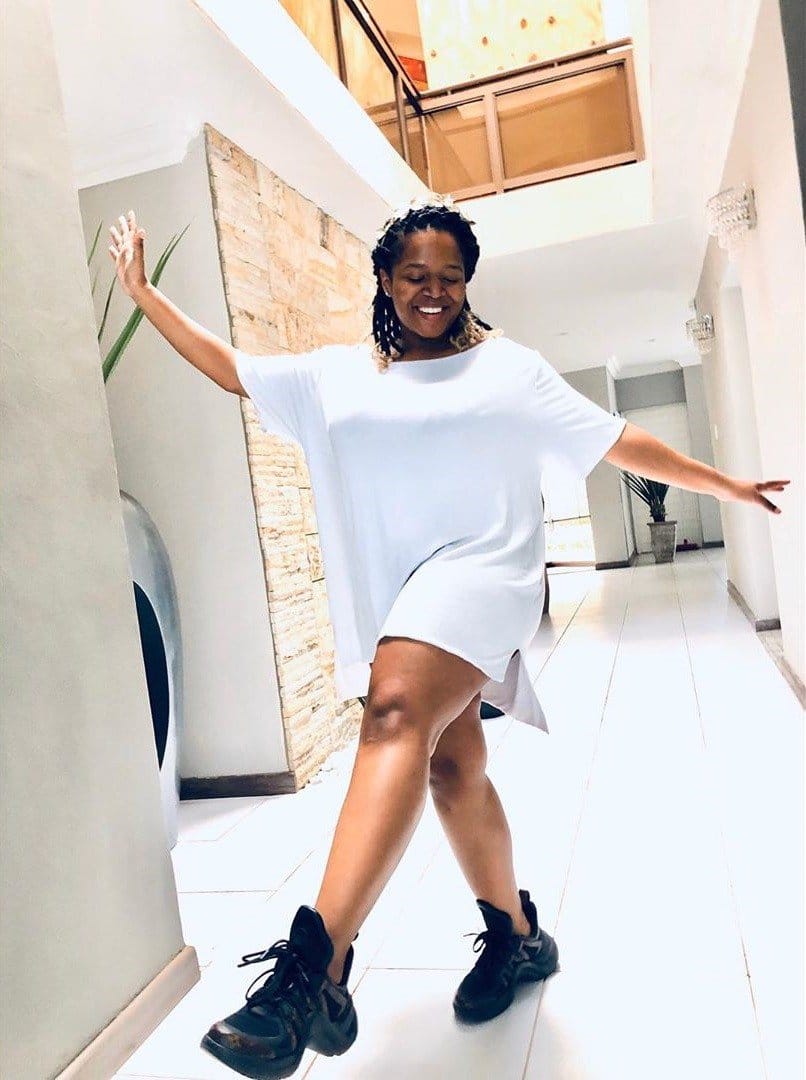 Lesedi may be into production but her acting skills have left many fans yearning for more. She is a TV natural, and she appears to be flawless in her acting.
Lesedi Matsunyane profile summary
Name: Lesedi Matsunyane Ferguson
Age: 26 years
Parents: Connie and Shona Ferguson and Neo Matsunyane
Kids: Rowena
Lesedi Matsunyane Ferguson age
Lesedi was born when her mother was just 23 years old. With Connie turning 49 years old in 2019, it means that Lesedi is 26 years.
Family and son
Lesedi's parents are both actors. Even though her mother and father did not stay married for long, she has followed in their footsteps. She also has a stepfather since her mother remarried. Her biological father has another daughter, which makes Kgomotso Matsunyane her other sister. Lesedi son goes by the name Rowena.
Weight loss journey and Instagram posts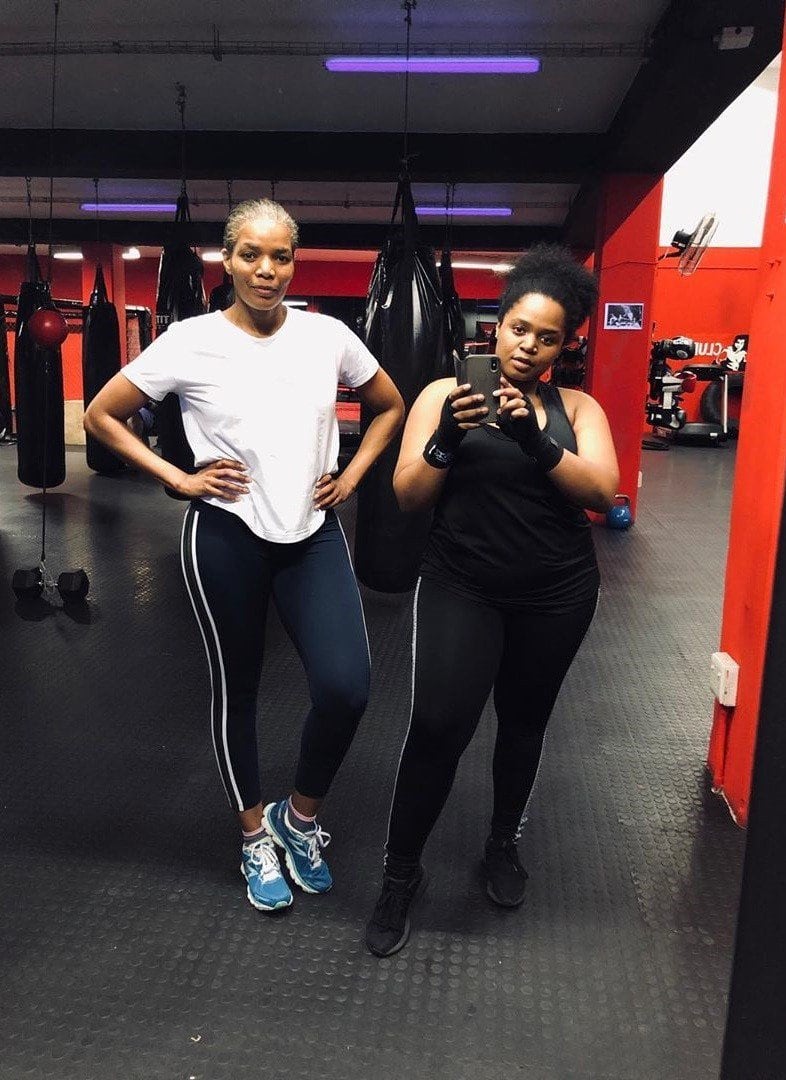 Weight is sometimes stubborn and impossible to control. Despite the risks that excess weight comes with, it can be a hassle to control it. Such has been the struggle of Connie Ferguson's daughter, Lesedi Matsunyane.
Lesedi was inspired by her mother's shared fitness journey on Instagram. Even so, she acknowledges that it has not been an easy journey. Were it not for her mum, she may have given up. In one of her Instagram posts, she says she is way better now than when she started. Her mother, who has been her biggest cheerleader, has ensured that she remains consistent with her weight loss routine.
She is also embracing self-care and self-love. In different Instagram posts, she shows off her stretch marks and cellulite. Lesedi is happy with her body. She is also proud of the woman she has become.
A painful but worthy endeavour
Lesedi Ferguson acknowledges that, at times, she cries during her workouts but keeps going. The results are encouraging even as she poses in a pair of jeans.
Her workout routine seems to have paid off as she took to social media to celebrate it. She mentioned the efforts her mother made in keeping her accountable. She was keen to mention that it all gets easier with time:
Almost 6 months in and honestly, it hasn't gotten any easier. There are days I still cry during workouts. There are days I still miss classes because of excuses. Those haven't changed. The fight hasn't stopped and because of that… Neither can I…. and the Queen Mother herself. @connie_ferguson you keep me accountable and that helps me continue to be consistent. Still got work to do but wow… I'm a lot further than how I began.
READ ALSO: Neo Matsunyane age, children, wife, sister, nominations, Instagram and net worth
Career journey and progress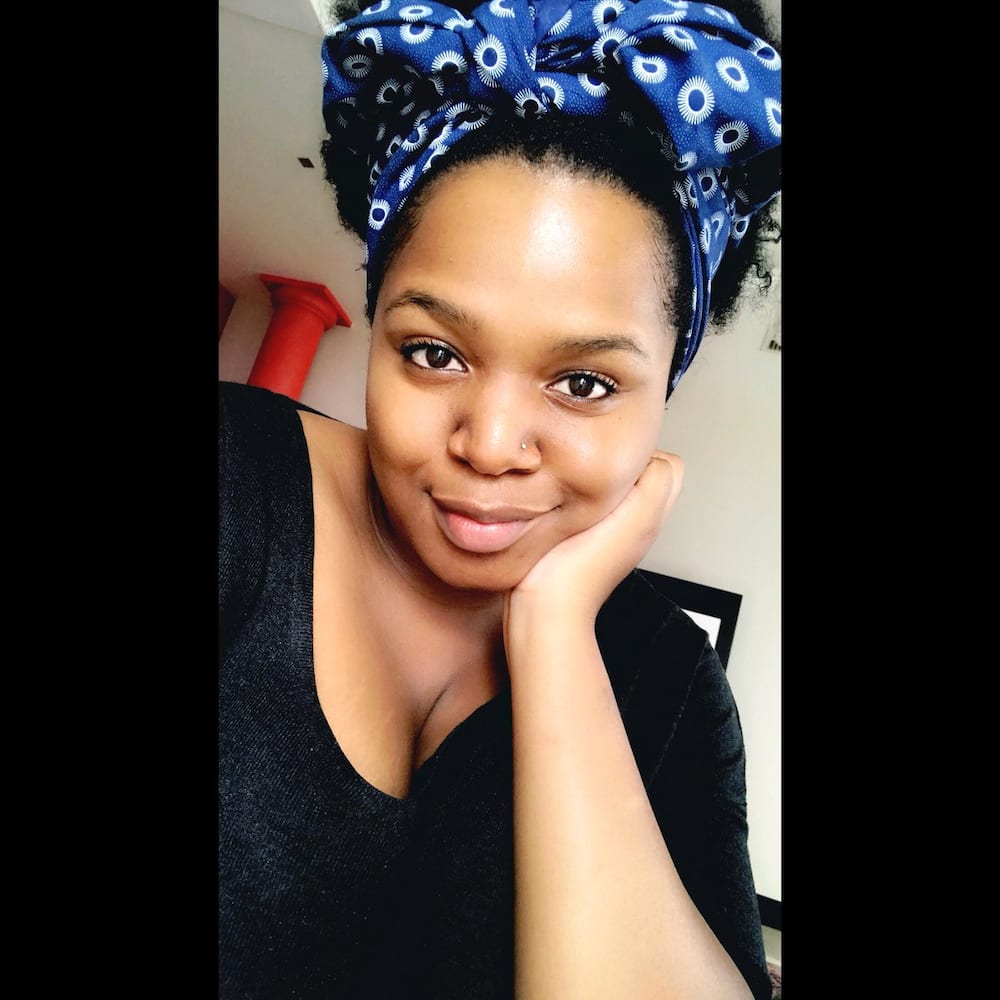 Lesedi may be working with Ferguson Films currently, but that does not begin to describe her career progression. She has built a solid reputation over the years. Not only is she into production and behind the scene acts, but she also features as one of the actors in The Queen, something that fans have responded positively to.
Her LinkedIn page indicates that she was into the performance bit as early as her 3rd year in college. It further states that she has been part of the cast of Vuselela Series that aired on Soweto TV back in 2011 till 2013. She was also the young Ruby Dikobe in Generations back in 2012, and she also appeared in the Lewis commercials alongside Connie and Shona Ferguson in 2011.
The Queen
Despite having acted in many plays and shows before, it was when she joined The Queen that South Africans got to know her more.
Lesedi's acting debut on the popular series The Queen was a great introduction to South Africans as they all seem to love her. Going by the reactions on social media, Twitter to be precise, people love her character and they believe she deserves it.
Lesedi Matsunyane boyfriend and relationship
Not much is known about Lesedi's relationships. She got a baby out of wedlock and her mother supported her. The baby boy, Rowena, is adored by his grandparents. Connie understood that despite her dreams for her daughter, she could not live her life for her. She said that Lesedi's pregnancy brought the two of them closer. She also got a lot of support from her younger sister, Alicia Ferguson.
It turns out that Austin Malema and Lesedi Matsunyane are the parents to Rowena. It is not clear if they are in a relationship. Chances are that they were an item before, but that cannot be confirmed currently.
Lesedi Matsunyane is an established actress and film producer. With the support of a great family, she can only get better. She is a true motivation for aspiring actors.
READ ALSO:
Lesedi Matsunyane shares weight loss journey – gurl looks fine
Lesedi Matsunyane follows in mom's footsteps: Made debut on #TheQueen
Luyanda Mzazi: Age, Boyfriend, Father, Pregnancy, Car and Pictures
Source: Briefly.co.za