How to cook spinach the South African way
Spinach delicacies are prevalent in most South African households and restaurants because of its smooth flavors. This township cuisine is a perfect treat especially when prepared using traditional recipes. For this reason, mastering how to cook simple spinach the local way is an impressive skill of welcoming guests. It is time we take our love for cooking seriously by learning how to cook spinach.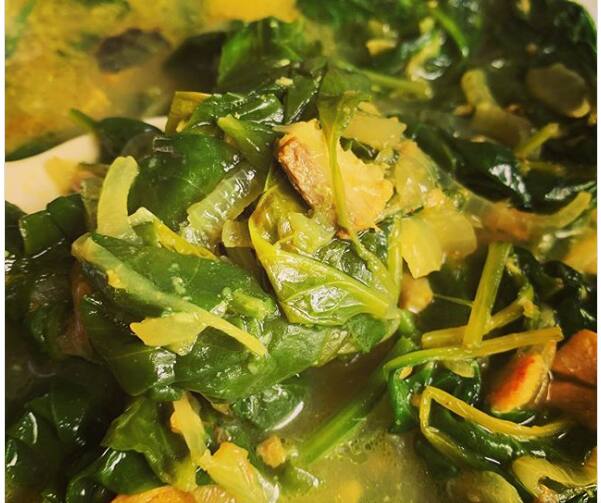 How do you cook spinach? There are several ways of preparing this simple green leafy and healthy vegetable to serve as a main meal, alongside other meals, and a filling in pastries and pies. Alternatively, one can add raw spinach in salads and still enjoy every bite. Sautéed, creamed, boiled, and wilted spinach servings are all irresistible and will make you want to have some more. It is easy to learn how to prepare spinach when you got all the ingredients and some few minutes to get it done.
READ ALSO: 7 Easy and tasty potato bake recipes for South African food lovers
How to cook spinach healthy
What can I do with lots of spinach? Traditional spinach preparation commonly involved creaming or sautéing. The two approaches are preferred because they guarantee delicious servings and quick cooking. It is no longer complicated exploring how to make spinach healthy and tasty.
Traditional spinach recipes South Africa
Cooking spinach using the conventional method is not always easy for most modern pot lovers. However, it should not be hard when using our recipe as your checklist.
1. Traditional mashed spinach and potato recipe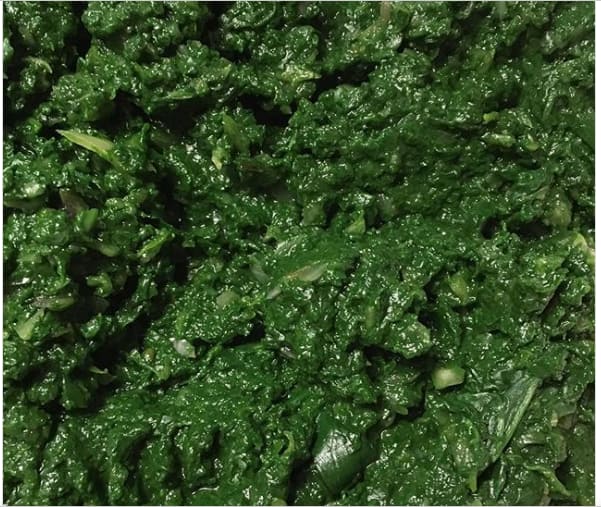 Wondering how to cook spinach without oil? The recipe is all yummy, easy, and will leave your guests eager to revisit you. They will undoubtedly want to know how to cook spinach with potatoes, as well.
Ingredients
2 lbs of spinach (cleaned and torn);
salt and pepper for seasoning;
1 -2 cups of chicken broth;
2 lbs peeled and quarter-chopped potatoes.
Cooking direction
Place a large pot over medium-high heat.
Add the green with the potatoes on top.
Fill the pot with broth to a thickness of one inch then bring the mixture to a boil.
Reduce the heat then cover the pot with a lid.
Allow the mixture to cook for 30 minutes until the potatoes become tender under the heating of steam.
Add the broth continually into the pot to prevent it from drying out.
When readily cooked, use a potato masher to bring the mixture together through mashing.
Season to taste before serving it as a main meal or with your favorite meat or protein treat.
2. Traditional creamed spinach recipe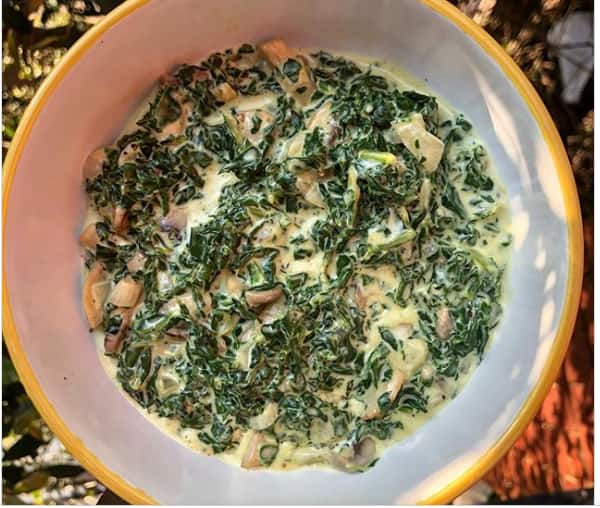 Creamed spinach is one of the best ways of preparing baby spinach, side dishes, and main meal servings. It is the best how to cook spinach with butter recipe that you should try at home. So, what is creamed spinach made of?
Creamed spinach ingredients
600g of spinach (washed);
30ml of butter;
Pepper and salt to taste;
125ml of double cream.
Cooking directions
Place a large pan on medium heat and melt the butter.
Add the spinach as soon as it starts sizzling, and let them cook for about 2 minutes.
If an extra liquid develops as you cook, use a spoon to remove it.
Cook the spinach until it turns dark green.
Now add the cream and allow the mixture to bubble.
Season it well before serving it warm.
What do you eat with creamed spinach? This delicacy is served best with any meat, including fish and poultry, such as roasted chicken. It also blends well with potatoes, spaghetti, and other vegetables.
3. Sauteed spinach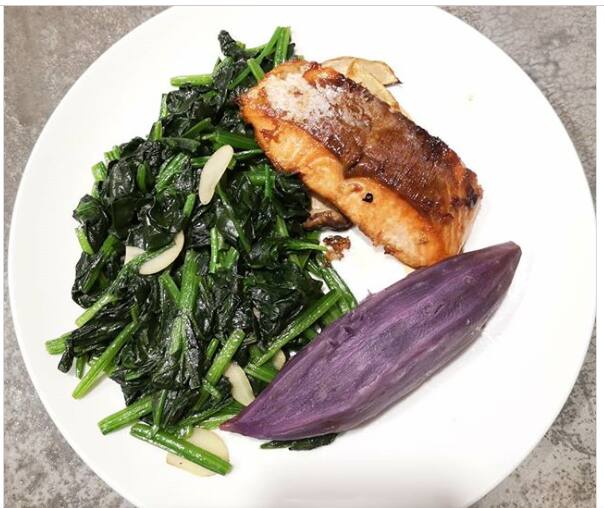 The recipe is super-fast to prepare and is generally a tasty treat when taken alongside your favorite protein and other greens.
Ingredients
2 teaspoon of cooking oil;
1 pound of baby spinach leaves;
Freshly ground black pepper;
2 tablespoons of chopped garlic;
½ cup of sliced onions;
Creole of seasoning and taste.
Cooking directions
Trim the spinach stems, then clean and dry the leaves by placing them on a dry towel.
Place a large pan over medium-high heat, then heat the oil.
Sauté the garlic and onions for about 3 minutes until it becomes fragrant.
Add spinach and cook carefully for 2 minutes for it to wilt.
Remove from the heat, then sprinkle it with creole seasoning or salt and pepper.
Stir quickly before serving it almost immediately.
READ ALSO: 39 easy prawn recipes for South Africa
While there are several spinach recipes out there, sautéing and creaming are the best in the country. Learning how to make sauteed spinach and creamed spinach the South African way is a proper way of quenching your craving for whole greens. Luckily, knowing how to cook spinach is the most straightforward skill that anyone can grasp without expert professional directions.
READ ALSO:
Quick and easy pork belly recipe South Africa
How to cook rice
How to cook Samp and Beans
How to cook baby marrow: 3 tastiest recipes ever
The tastiest beef stew recipes here!
Source: Briefly News