Anrich Herbst is an actor, singer, and businessman from South Africa. The actor is best known for his role in the sitcom Orkney Snork Nie where he played the role of Wimpie van Tonder. Incredibly, he was only 15 years old when the filming of the sitcom happened. You may also know him as Duncan Haines in the soapie Isidingo, which airs on SABC3.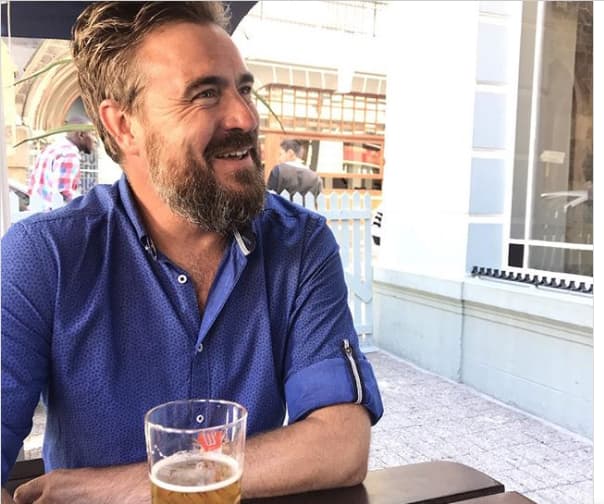 Did you know that he once dated Elma Postma (ex-7de Laan actress) and had to take her to the hospital back in 2006 after the star was bitten by a lion on the hand? These are just some of the highlights in the colorful life of a man who has worked with the likes of Karleine Herbst. In addition, any reports of Anrich Herbst died or Anrich Herbst oorlede are vastly exaggerated.
READ ALSO: Tamara Dey age, daughter, baby daddy, law suit, songs, albums, record label, pictures, Instagram and net worth
Anrich Herbst profile summary
Full name: Anrich Herbst
Date of birth: November 1st, 1972
Place of birth: Bloemfontein, South Africa
Anrich Herbst age: 47 years old as of 2019
Nationality: South African
Anrich Herbst Instagram: @anrichherbst
Anrich Herbst Facebook: @anrichherbst
Relationship status: Married
Occupation: Actor, singer, and businessman
Famous for: His role in the sitcom Orkney Snork Nie
Anrich Herbst biography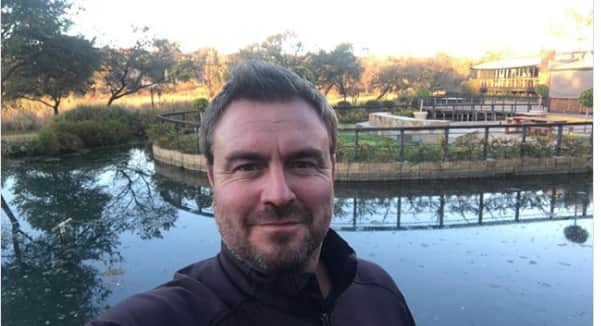 Although the names of Anrich Herbst parents are not known he was raised in South Africa, which is where he matriculated. After his matric, Anrich, who is still close to his mother, joined the show Egoli: Place of Gold in 1991. This was after his previous role in Orkney Snork Nie. Since then, he has starred in multiple shows and films. In 2001, he obtained a diploma in training from the Rhema Bible School.
Career
After his first role in Egoli after matriculating, Anrich got the part of Dewald Human in the show Voete van Goud/Feet of Gold. In his career, he has worked with the likes of Jan Scholz for a number of projects, like Die Vierde Kabinet and Arsenaal. In 2002, he joined the popular Isidingo as Duncan Haines. In 2008, he made some guest appearances in two British shows.
Away from acting, he is a passionate Christian and sings gospel music. In fact, he aspires to become a preacher or a motivational speaker. He co-owns a tour company called Beyond the Vine Tours & Charters to showcase the mesmerizing landscapes that South Africa has to offer. He is also a real estate agent in Melville and its environs.
TV shows
He has appeared in the following TV roles:
2017: Die Boekklub - Season 1 and 2
2017: Seepglad as Frank
2017: Raaiselkind as Gunter
2016: Hotel season 1 as Edward
2016: Oom as Tiaan Rossouw
2014: Anrich Herbst Vrou Soek Boer (Woman Search Farmer) as Rudi Botha
2014: Born to Win as Leon's biological father
2013: Mandela: Long Walk to Freedom as Constable Dirker
2012: 7de Laan as Ockert
2012: Angus Buchan's Ordinary People as young Angus
2011: Hartland season 1 as Bertus
2008 : Vaatjie Sien sy Gat as the man of National Intelligence
2008: Wild at Heart season 3 as Castle
Die Kasteel - Season 1
Song vir Katryn - Season 1 and 2
2007: Dryfsand as Davel
2006: Catch a Fire as the torture cop
2005: Hart van Staal as Werner Brand
2004: Plek van die Vleisvreters season 1 as Chris Roux
2004: Venue of the Meat eaters as Chris Roux
2002 - 2003: Isidingo - Season 1
2002: Arsenaal season 1 as Steyn
2001 : The Long Run as a shop assistant
1999: Iemand om lief te hê as Jacques Erlank
1998: Die Vierde Kabinet season 1 as health club manager
1998: Voete van Goud as Dewald Human
1993: Orkney Snorkeling - The Mowie
1991: Egoli: Place of Gold season 1, 2, 3, 4, and 5 as Dewald Vorster
1989: Orkney Snork nie! - Season 1, 2, and 3 as Wimpie van Tonder
Anrich Herbst wife
You may think that the actor does not have much luck when it comes to love due to the assault charges against him some time back, but he has happy Anrich Herbst family. He married Mia van der Merwe on 5th September 2009. He has two children (both boys) with his wife Mia, who lives in Cape Town. His sons are called Kristiaan (9) and Daniel (7) .

READ ALSO: Busiswa biography: age, child, baby daddy, songs and albums
Anrich Herbst has had quite an interesting life ranging from his success in acting and troubles in marriage. Despite that, he still hopes to be the best father he can be and that has to count for something. All the best to him.
READ ALSO: