Music is one of the oldest forms of art where musicians try to harmonize a story with melody, and a musician's legacy is always based on the great music they have produced. Selaelo Selota, a producer, guitarist, teacher, and composer, is a musical genius who will leave a legacy by making the best African music of all time.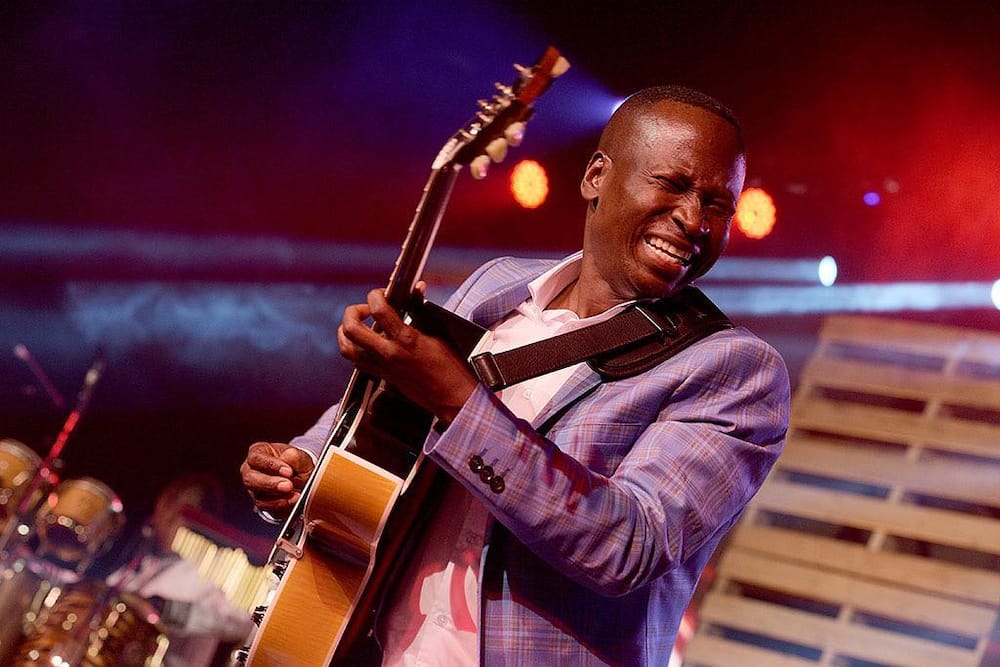 The South African star has done a lot in his career. Here is all you need to know about him.
Early life
Selaelo Selota was born and grew up in the Nothern Part of South Africa near Polokwane, formerly known as Pietersburg, Limpopo Province. Selaelo Selota age is currently unknown. Details of his birthday, who his parents were, and whether he had siblings have not been disclosed yet. However, the information is currently under review and will soon be updated.
Education
The talented artist went to Karabi High School in Moletije, Limpopo. He also studied jazz guitar at the Federated Union of Black Artists Academy.
Personal life
The South African Star tied knots with Judith Sephuma. Details on how they met, their courtship, and when they got married are not yet on display. Unfortunately, the couple parted ways for some reason. It is also not known whether Selaelo and Sephuma were blessed by children or not.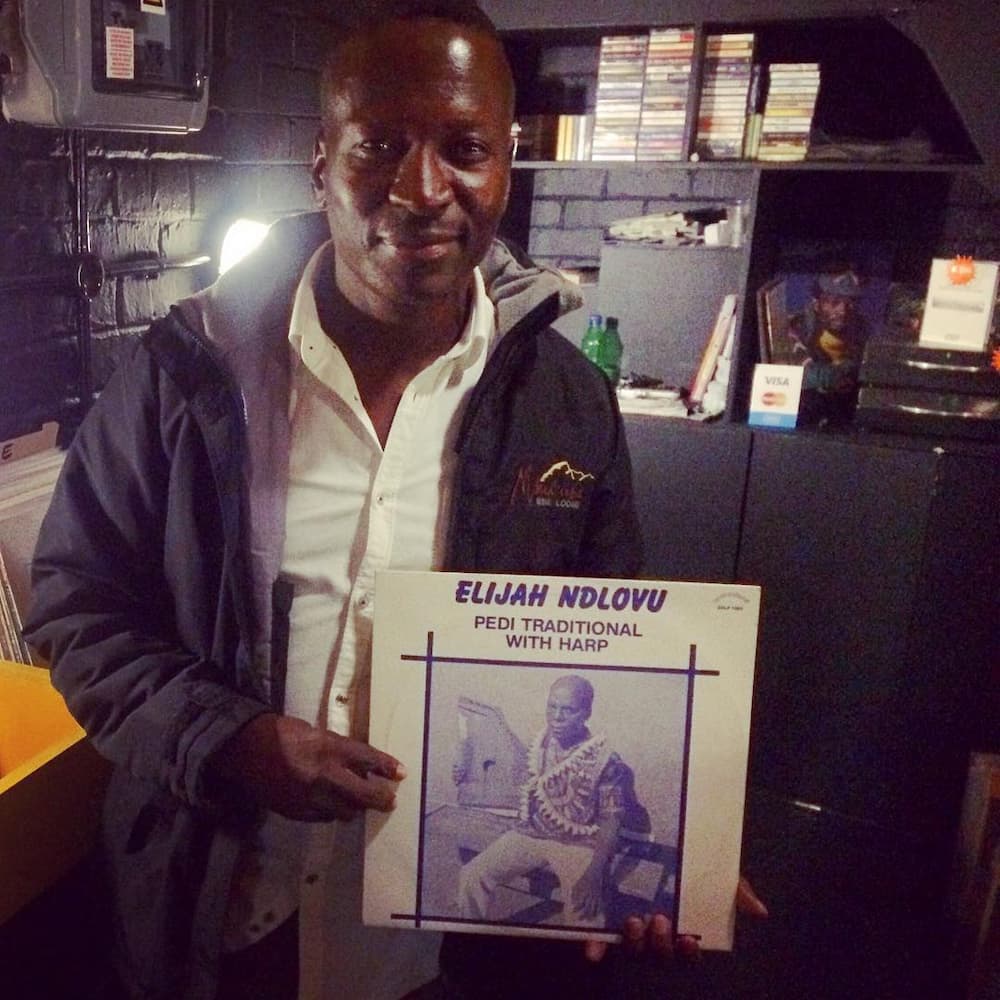 Career
After high school, Senaelo did not have enough funds to further his education, and therefore he got a job in gold mining. At work, he got exposed to traditional songs and dances from his co-workers who were from other South African tribes. After three years, he moved to Johannesburg in search of greener pastures. There, he worked as an usher at The Market Theatre, and later, he worked at Kipizz Jazz Club as a cleaner, and there he learned from the musicians who were performing at the club.
FUBA Academy
In 1988, Selaelo Selota bought his first guitar while studying at FUBA academy, and in 1994 he got into the University of Cape Town's College, where he majored in Jazz Composition and Arrangement and graduated in 1997. While teaching Jazz at FUBA Academy, Selota worked with Shell Road to Fame in 1992 and 1993.
READ ALSO: AKA unapologetically posts snap of a honey and sends peeps into frenzy
Bands
Selaelo used to play with his first band in The Market Theatre and also did gigs with the renowned Ghana artist, Gorge Lee, and Anasi. The African star formed two bands, Meropa, which he formed in 1995, they played at Grahamstown Festival Fringe. In 1996, Selaelo formed a band, Taola, who made several appearances on television and performed at the University of Cape Town Jazz Festival and at the Siecle Music Festival in Nantes.
Selaelo joined the UCT Big Band as a soloist and composer due to his growing reputation, and in 1996, he was appointed as one of the guitar teachers in the University. In 1998, the South African artist featured on the Debut CD of Frank Mallows and Brydon Bolton, Adamastor-The Spirit of Table Mountain. In early 1999, Selota performed with the quartet at the Blue Note's 'Cape Town Salutes the Guitar' event. Later, Selaelo got sighed into the BMG Africa by Dave Thompson, the Marketing/A&R Director of the record label.
8 Colours of the Rainbow
Selaelo launched his legacy project titled '8 Colours of the Rainbow' to address several issues faced by South Africa and unite the people of South Africa. The Colours show was held in Cape Town.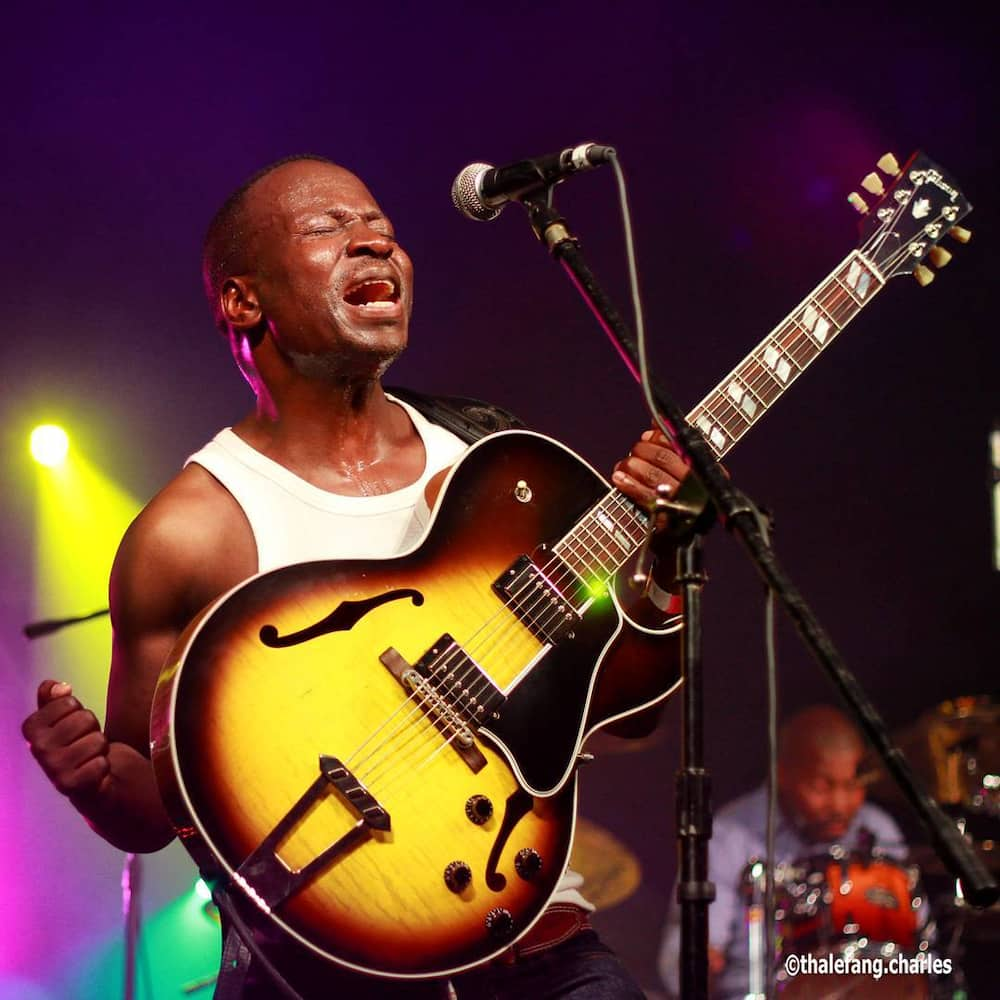 Thrrr...Phaaa
Since then, Selaelo has released a lot of songs and albums. Selaelo Selota Thrrr... Phaaa being one of his top hits. Other Selaelo Selota songs include:
Naomi's First Dance
For God so Loved us
Yahweh Yahweh feat Paseka
So good
Le lle Kae
Untold Stories
Village Chants
Apart from 8 Colours of the Rainbow Selaelo Selota albums are:
The Essential
The Promise
The Azanian Song Book
Lapeng Kaka
Stories Lived & Told
Enchanted Gardens
Selaelo Selota Painted Faces
Achievements
The great talent has achieved a lot in his career. In 1996, Selaelo was the runner's up of the Adcock Ingram Music Competition, and the following year he became the first in the same competition. In 1999, the musical genius won the Instrumental Category of the Old Mutual Jazz Into The Future Competition. He received two South African Music Awards for Best New Comer and the Best Contemporary Jazz Album. Selaelo also helped launch the careers of Judith Saphuma and others. Additionally, he has established his labels Live at the Shack Entertainment and later Soul Truth.
Net worth
Selaelo has made quite a living out of his music. However, the actual amount of wealth he has is not yet known.
Selaelo Selota is undoubtedly a legend in the African music industry, and we pray that his magical fingers keep playing the guitar.
READ ALSO: