Zinhle Ngwenya bio, family, wedding, advocate, car, profile
The talented Zinhle Ngwenya has managed to establish herself as a household name here in South Africa. She is best known for playing the role of Sihle in Isibaya. The country also recognizes her as one of the celebrities that use their influence to bring change to society.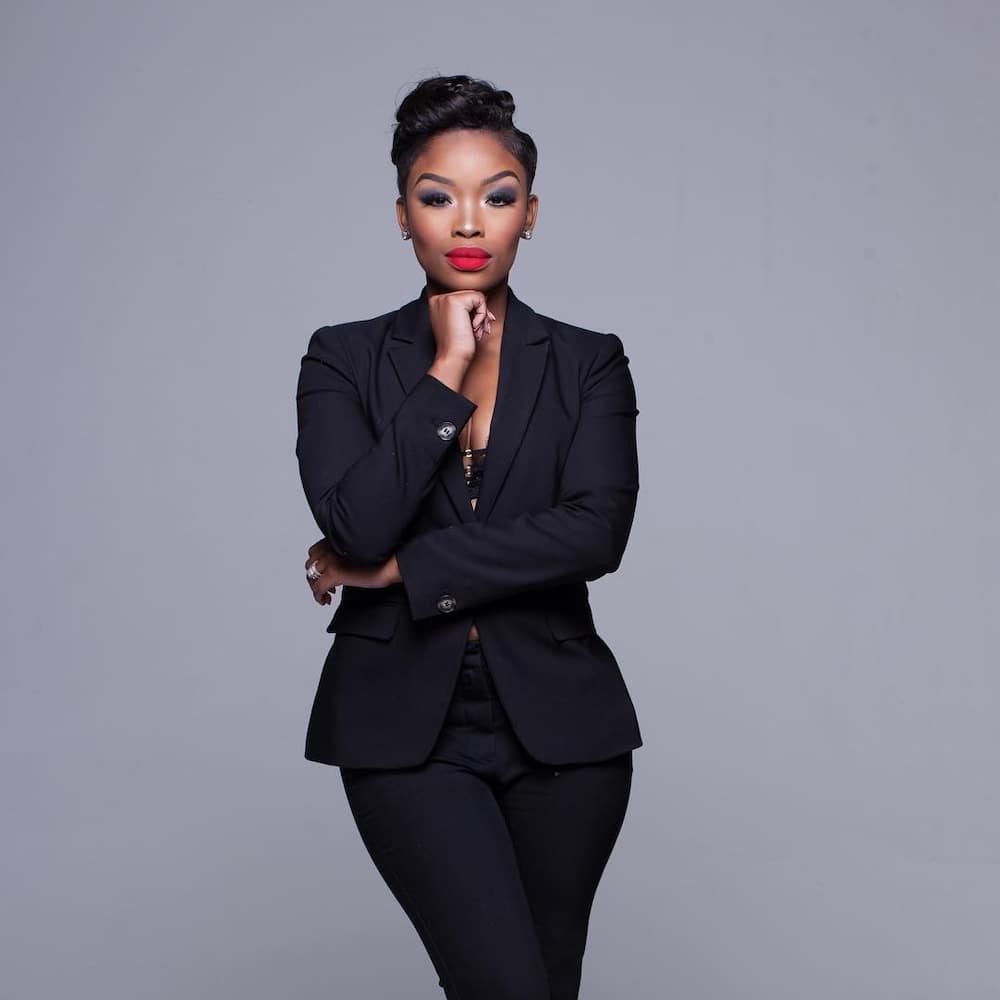 Her career and life is one that can be emulated by other celebrities, not only in South Africa but globally. Let's take a look at her life.
Zinhle Ngwenya profile summary
Full name: Zinhle Mabena
Date of birth: 8th June 1991
Age: 28
Marital status: Married
Gender: Female
Nationality: South African
Career: Actress, philanthropist
Zinhle Mabena Ngwenya Instagram: @mrs_zinhlengwenya
Biography
She was born on 8th June 1991. Her mother named her Zinhle Mabena. She has two siblings, and she is the youngest. Her father died when she was still young. Her mother raised her. The vocal actress studied at the University of Johannesburg.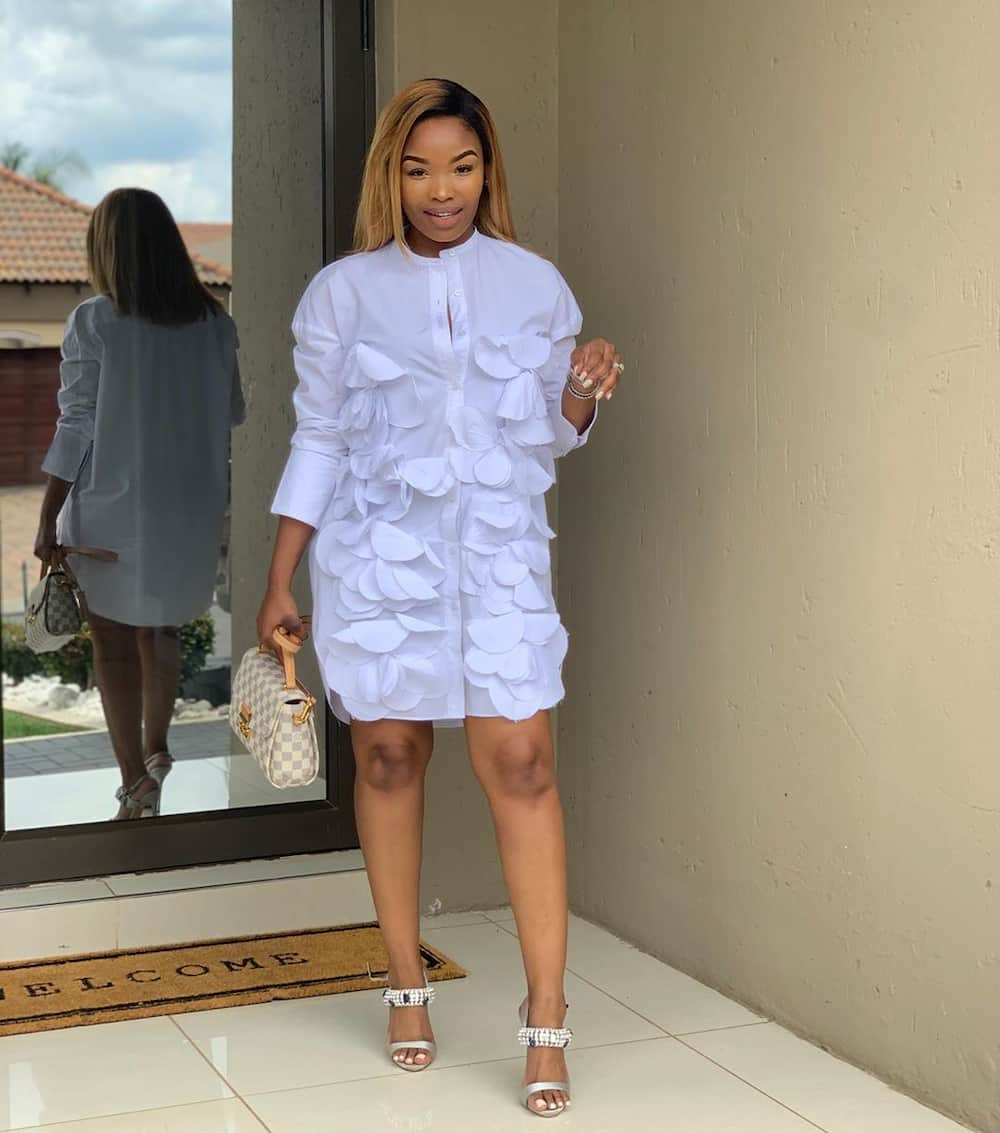 Mrs Ngwenya wedding
She got married to Robert Ngwenya, a businessman from North West in 2017 after six months of dating. Details about their marriage were not revealed since Robert and the wife are super private about family life. They had a secret wedding, and the actress was only spotted with a ring and a baby, which she posted on Zinhle Ngwenya Instagram, months after her marriage. She used to date Mpho Makola, who is an Orlando Pirates midfielder, in 2013 but the relationship did not work.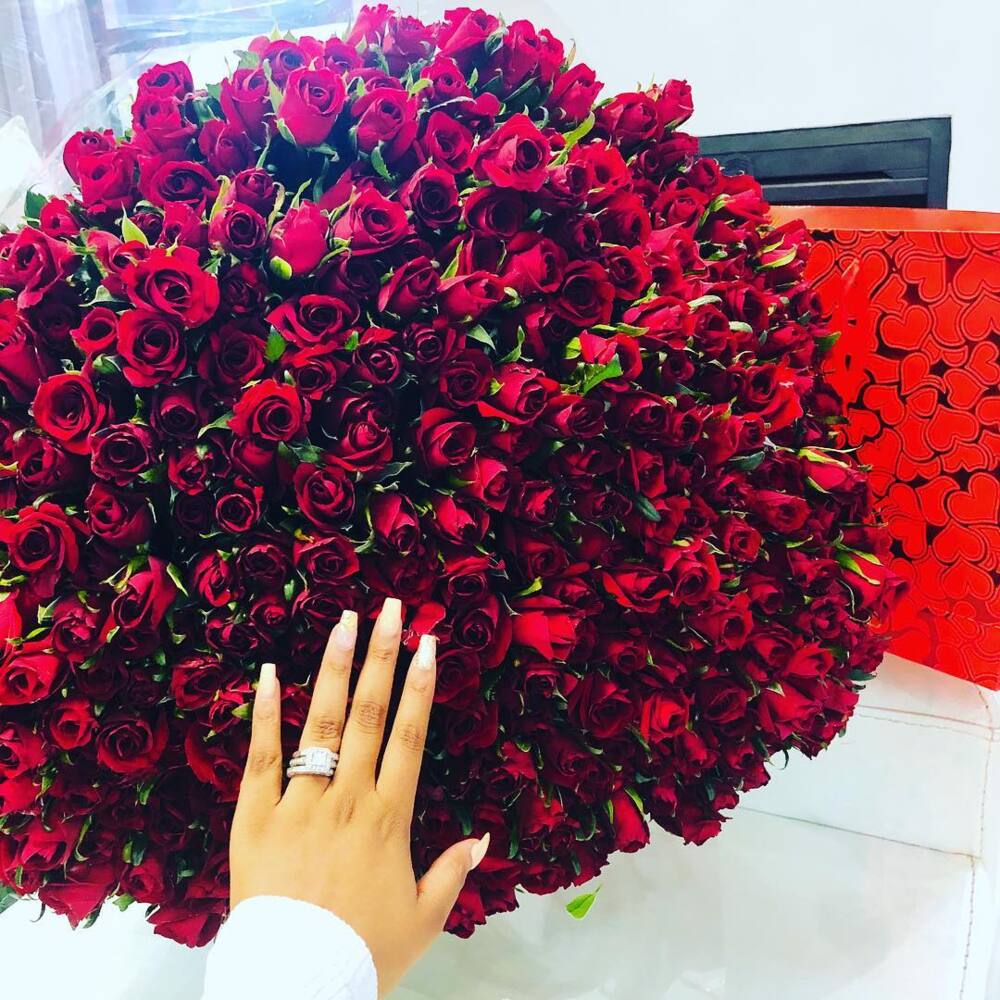 Zinhle Mabena pregnant and family
In early 2019, the actress featured on the cover of Mama & Papa magazine while pregnant with her second child. She also revealed to her fans on Mrs Zinhle Ngwenya Instagram that she is pregnant with another baby. The actress has two children, a girl, and a boy, together with her husband, Robert Ngwenya. Robert has three other children from another relationship, and she is a good stepmother as well. The life of their children and her family affairs are kept away from public limelight despite being a well-known actress.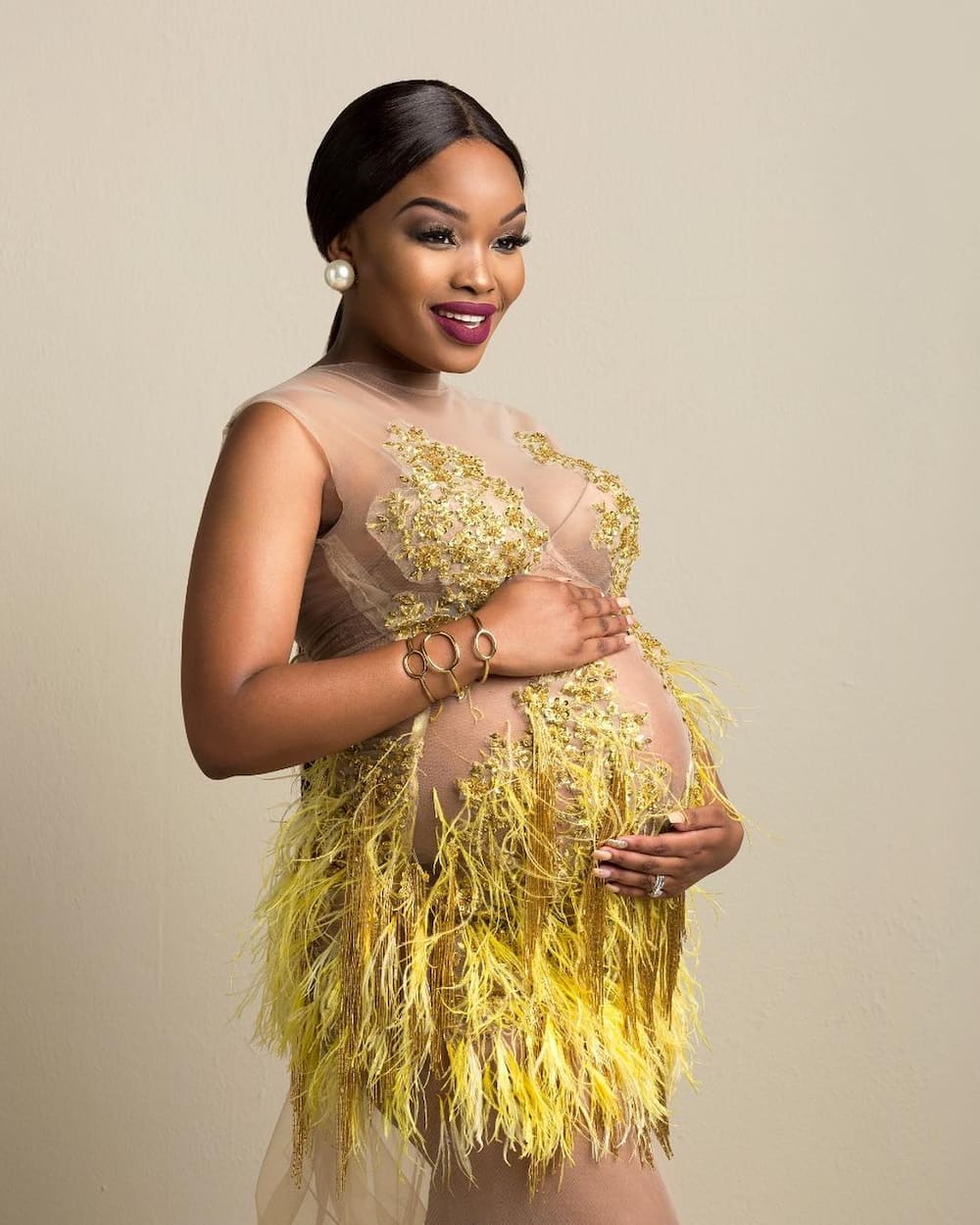 Career journey
She is a renowned actress in South Africa. She has starred in the following movies.
1. Mthunzini
This is a drama series that was aired from 2006 to 2009. She played the role of Bucie Twala, who was Bongani's daughter.
2. Winnie Mandela
This is a drama movie she did in 2011. Her character was Zindzi.
3. iSiBaya
This is also a drama series the used to be on Mzansi Magic, which she was part of from 2014. She played the role of Sihle, who is a young evil queen. The evil character made her fans think that she is wicked in real life. People usually recognize her as Sihle from Isibaya.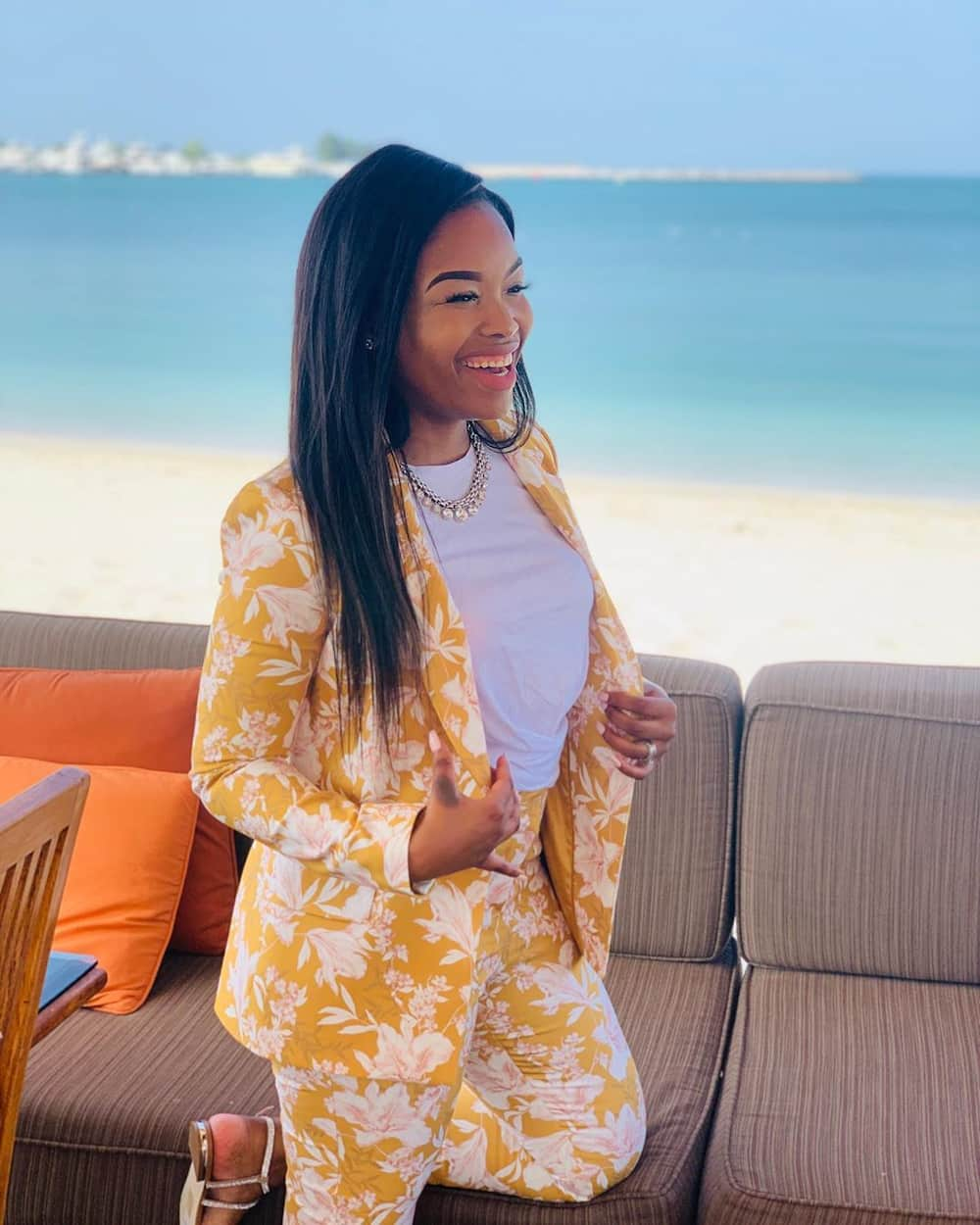 Apart from acting, she is also a businesswoman and a philanthropist. She has an NGO known as MZ Ngwenya Foundation, which she runs together with her husband, who is a successful businessman. They help youth who are struggling with drug abuse and abused women. They also create job opportunities for young people so that they do not go back to drug abuse. The gorgeous actress is also a mother and wife who loves her family.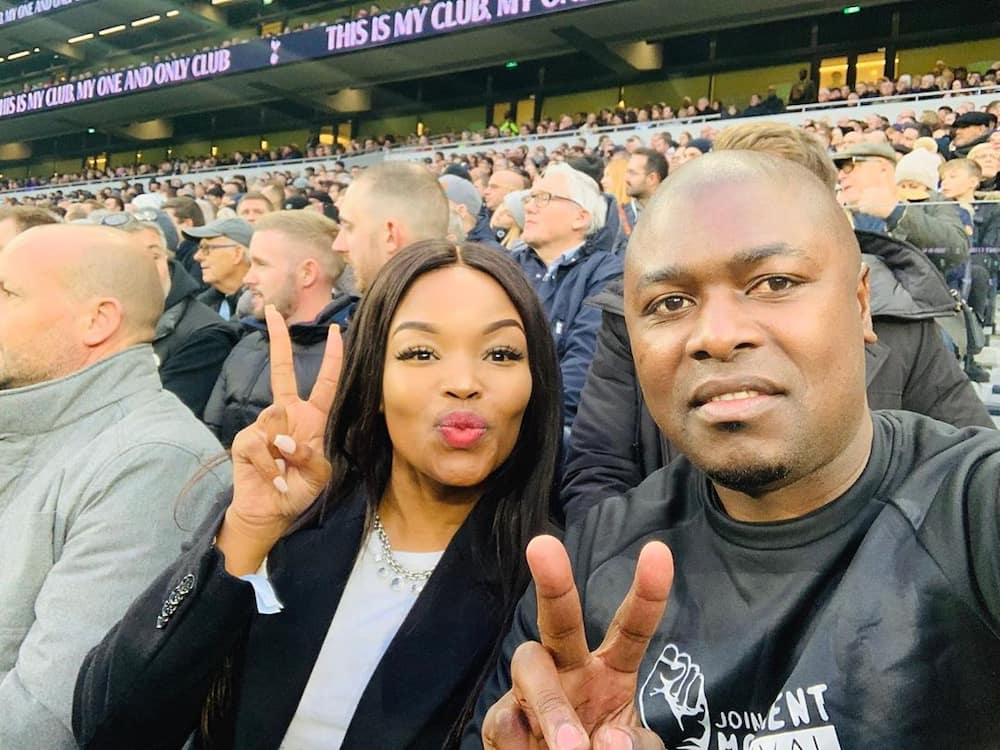 READ ALSO: 7 Pictures from Zinhle Ngwenya's end of the year London getaway
Advocate Zinhle Ngwenya
The vocal actress has taken the responsibility of advocating for the protection of the rights of children in South Africa. There are numerous cases of children in the country being abducted. Violence against women has also been prevalent in the Mzansi. She urged other celebrities to use their influence and fight for the rights of children.
Children are our future, and, as such, we need to [bring up] confident children who believe that the world is their oyster. However, not enough is being done, especially on the part of other public figures [celebrities]. But being in a space where I myself am a public figure, I feel I have a responsibility and a voice to ensure that the message is continuously spread.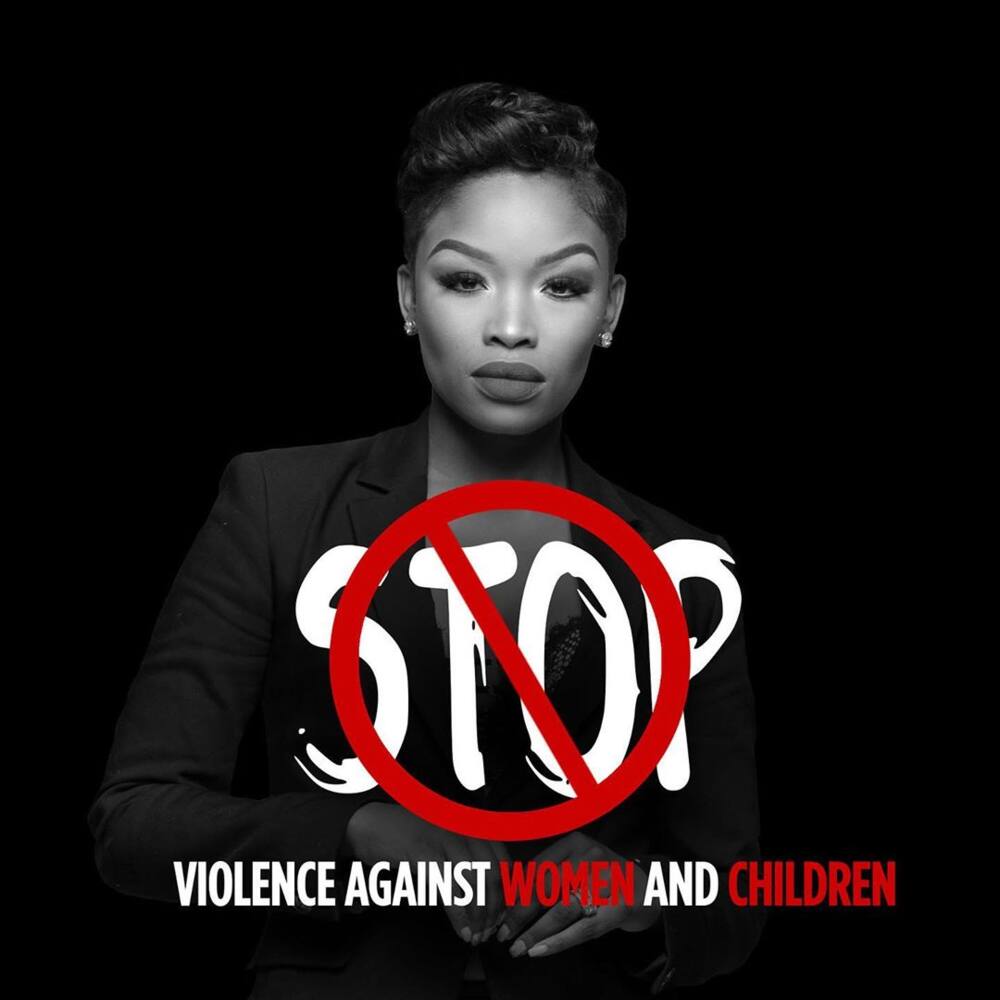 READ ALSO: Actress Zinhle Ngwenya announces she's pregnant on magazine cover
Which car does the actress drive?
The 28-year-old former Isibaya actress is living the life of her dreams. The combined net worth of her husband and herself is definitely in millions. She drives a BMW i8, which she showed fans on Zinhle Mabena Instagram.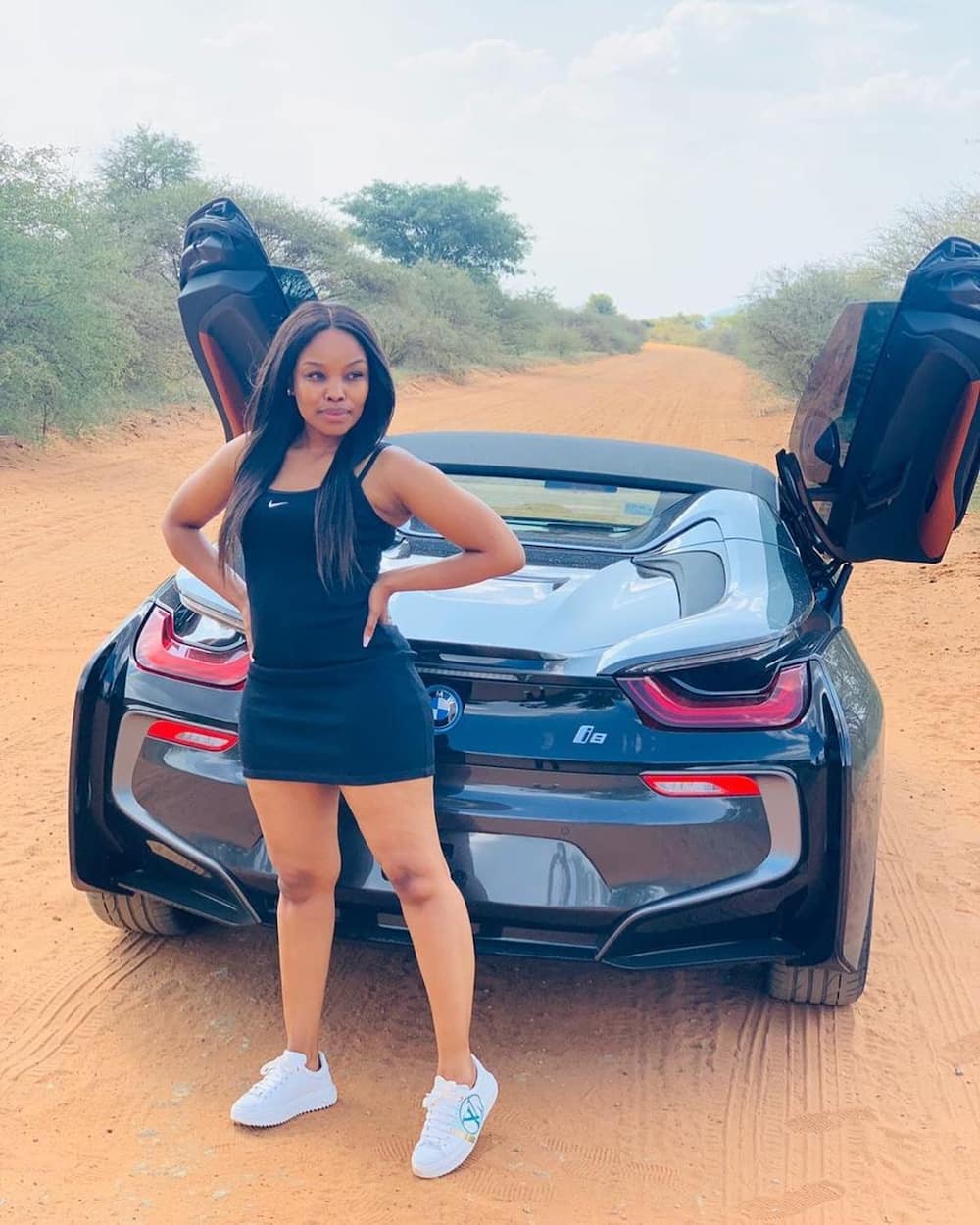 READ ALSO: Zinhle Ngwenya and hubby mingle with Steve Harvey, wife in the States
Zinhle Ngwenya is indeed living a life that many young women dream of having. She has a successful career and is also a mother, as well as a wife. She is also a selfless soul that dedicates her life to giving lost youth a second chance in life and advocating for the rights of children and women. Mzansi is blessed to have such celebrities!
READ ALSO: Meet Zinhle Ngwenya, who is living out her dream as an advocate
Source: Briefly News