Women have proved time and time again that what a man can do women can do it better. For instance, most have to juggle between work and raising their children, especially if a woman is doing raising on her own. Every day you will meet mothers doing more than one thing to meet the needs of her kids, and Kajal Maharaj can attest to that as she is a working mom, and she does it so perfectly!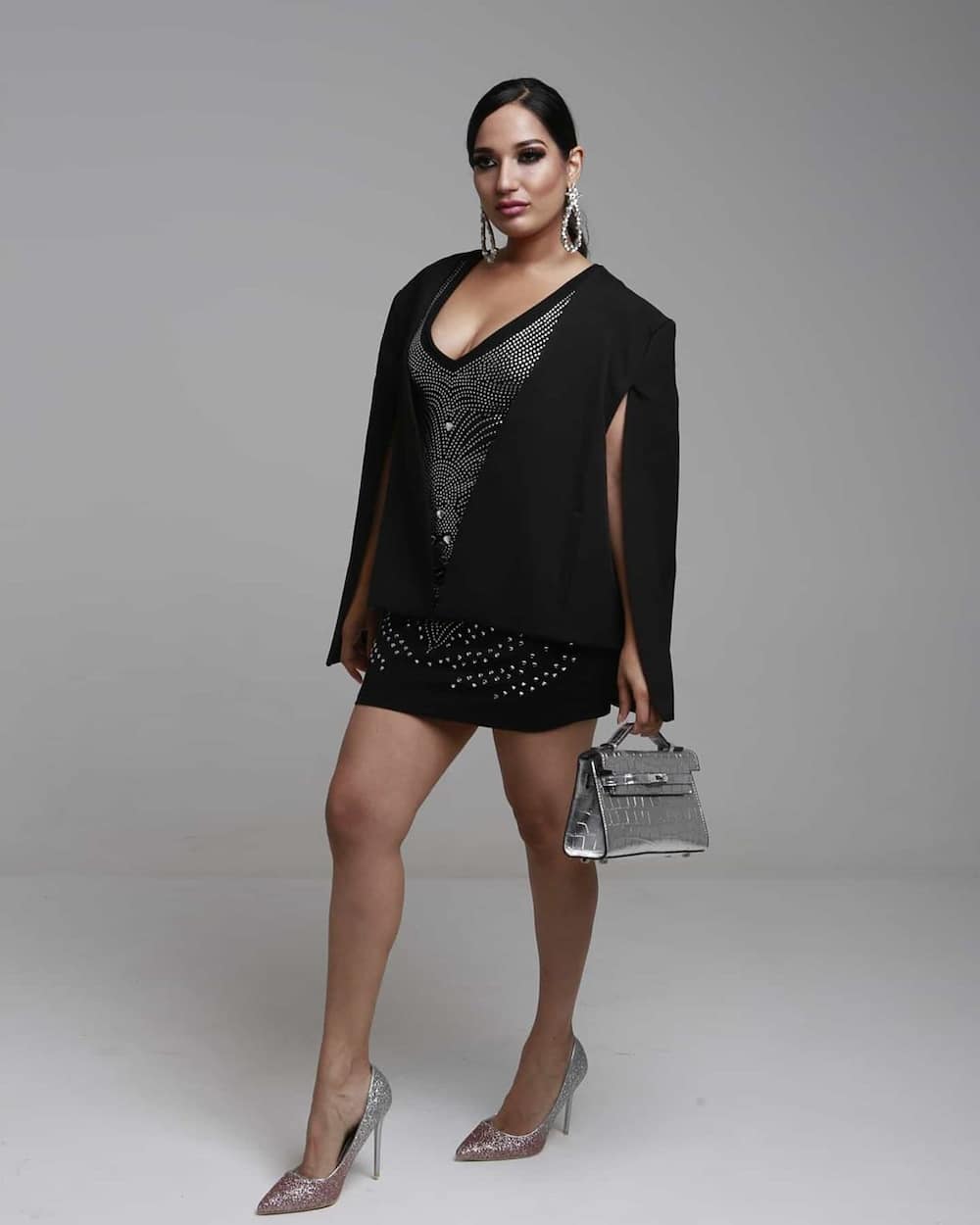 Who is Kajal Maharaj?
Kajal Maharaj is a South African actress, television presenter, dancer, model, and influencer famously known as the SABC2 religious show, Dharma Moments presenter. Apart from that, she is also a wife and a mother. Here is all you need to know in the Kajal Maharaj biography.
How old is Kajal Maharaj?
Born on 18th August 1984, Kajal Maharaj age is currently 35 years. She will be turning 36 this year, and we do wish her a long life.
READ ALSO: Kajal Bagwandeen biography: age, husband, wedding, sister, modeling career, dance, movies, and Instagram
Academic life
Kajal attended the Danville Parks High School from 1998 to 2002, where she passed with a distinction. In high school, she also received several awards for Drama and Speech. She joined Face 2 Face makeup school, where she studied as a makeup artist and fashion stylist. Later, Kajal Maharaj went to The Netshwar Academy, where she trained and mastered in Kathak dance. Maharaj is also trained in modern hip-pop dance.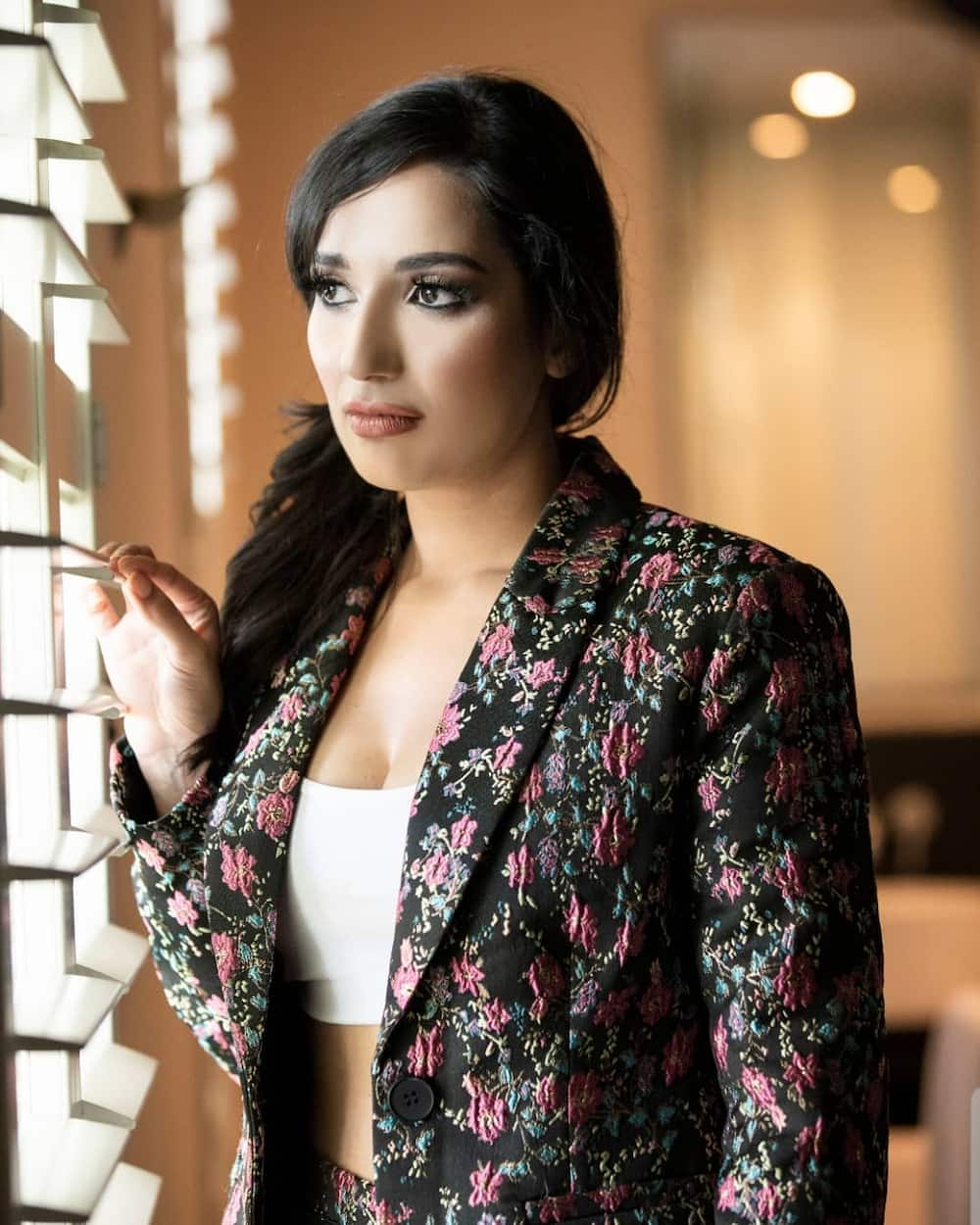 Personal life
Kajal has already found her perfect match, Nesan Pather, with whom she tied the knot back in 2010. They have two bouncing baby boys. Kajal Maharaj husband is the group communication manager for International Banking Vaults. However, it has not been quite easy for the couple; she was diagnosed with endometriosis, a condition that poses problems with fertility. She miscarried but never gave up. She changed her lifestyle and diet, and now she has a beautiful family with kids. Kajal Maharaj kids are called Zorion and Kyros.
READ ALSO: AKA biography: age, real name, girlfriend, net worth, songs and latest news
Career
The gorgeous multi-talented actress, dancer, presenter, and model has clearly shown that she can juggle several jobs at the same time.
Modelling
Kajal started modelling when she was young. In 1993, when she was nine, she won the contest, Mrs. Tinkerbell. She has also modelled for TV adverts like Vodacom Beach Africa back in 2001 and even modelled for the NWJ Bridal fair for six years from 2000 to 2006. In 2004, Maharaj won Miss India KZN Pageant and also took part in the Miss India SA Pageant.
In 2005, she took home two titles, the Face of India Bollywood SA in Gauteng and the face of The Pavilion Nights Adverts and Billboards in Durban. In 2006, Kajal brought home the Miss Congeniality award after representing South Africa in the Miss International Tourism pageant.
For two months, the breathtaking model was the face of Suncoast Casino's Summer adverts, and in 2008, she was profiled in the SA India Magazine.
Acting
Kajal's acting career began when she appeared in the 2007 play Bad Girls Do Go to Heaven and also made her first film Broken Promises 2 in the same year. She later landed the leading role in the Run for Your Life film.
The beautiful actress has also been part of South African soapies. She is part of the Imbewu cast, where she plays Shira, an ambitious girl who has to stand tall when her family is in crisis. Imbewu: The Seed is a South African soap aired on ETV movie tonight. Kajal Maharaj Isidingo is yet another soap where she plays Veneshree.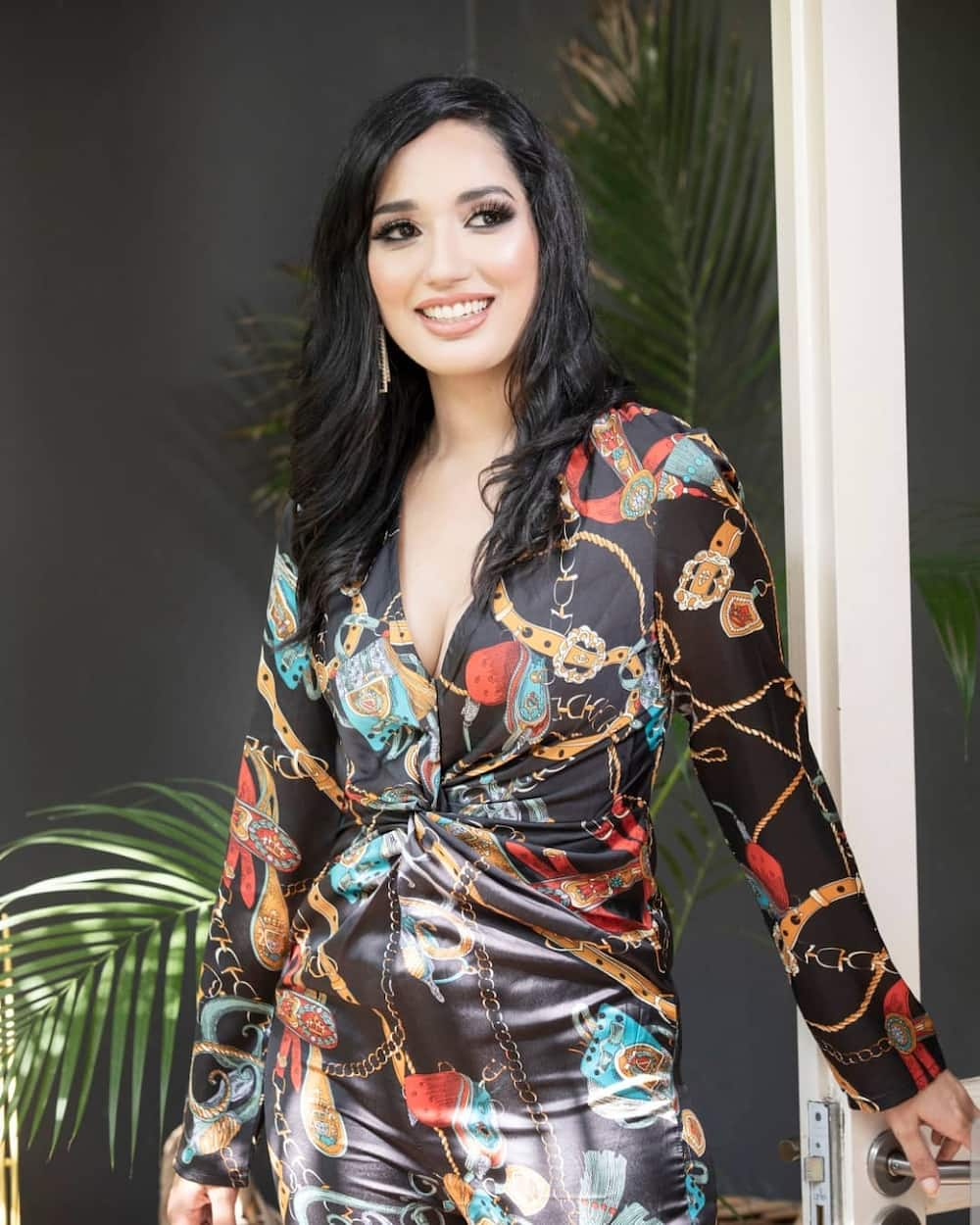 TV presenter
Maharaj was a presenter of the SABC2 Dharma Moments, a religious show that covered the Indian religion. She took over the position from Kajal Bagwandeen. Some people tend to confuse between Bagwandeen and Maharaj. Though they may even look alike, they are different people. Kajal Bagwandeen husband is Quinton Singh.
Dance
For two years in 1995 and 1996, Maharaj danced for Indian shows at the Play House Company.
Kajal also toured in schools around KZN acting, dancing and educating young girls about their bodies maintaining self-confidence.
Kajal Maharaj is a multi-talented lady, for there is nothing she cannot do, from being a great mother to acting and presenting. She is an inspiration to all the young girls all over the globe.
READ ALSO:
Johanna Mukoki age, biography, green juice, husband, children, and contact details
Unathi Msengana biography, husband, kids and age