Lungi Ngidi age, measurements, family, education, injury, career, stats, salary, net worth
Who is Lungi Ngidi? Lungi Ngidi is a South African cricket player, best known for representing the country's national cricket team. If you are a cricket enthusiast, you may also know him as one of the handful Cricketers of the Year, having been recognized in the 2018 South African Cricket Annual Awards.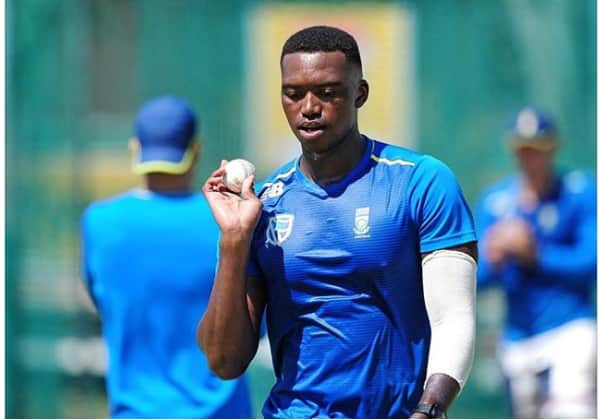 Few people know this - Lungi Ngidi could as easily have turned out to be a professional rugby player had he not quit the sport in favour of cricket. It turned out to be a good decision because Ngidi cricket skills clearly show that the future of the sport in South Africa is assured. He is a natural-born athlete with his weight and height being favourable. So, how old is Ngidi? Find out this and much more in his interesting life story.
Lungi Ngidi profile summary
Full name: Lungisani Ngidi
Nicknames: Gentle Giant
Date of birth: 29 March 1996
Place of birth: Durban, KwaZulu-Natal, South Africa
Lungi Ngidi age: 24 years old
Nationality: South African
Lungi Ngidi Twitter: @NgidiLungi
Lungi Ngidi Instagram: @lungingidi
Lungi Ngidi Facebook: @NgidiLungi
Lungi Ngidi measurements: Lungi Ngidi height - 1.93 meters (6 feet 4 inches) and weighs about 85 kilograms
Relationship status: Single
Occupation: Cricket player
Role: Bowler (Right-handed)
Famous for: Representing the South African national cricket team. His towering height is also a distinctive feature.
READ ALSO: Derek Mackay bio: age, wife, career, why did he quit as the finance secretary of Scotland?
Lungi Ngidi biography
Who is the father of Lungi Ngidi? The athlete was born to Jerome Ngidi (father) and Bongi Ngidi (Lungi Ngidi's mother). Lungi Ngidi parents were commoners who could not afford cricket kits and batting equipment. His mother used to work as a domestic worker while the dad used to do the local school's maintenance. He grew up in the suburbs of Kloof together with 3 older brothers.
Young Lungi always disappeared from home on Saturdays to go watch kids play cricket at a field that was in front of his parent's house. Back in 2015 at the age of 19 years, the Gentle Giant bought his parents a house. Unfortunately, Lungi Ngidi father, his biggest fan died in 2018.
Lungi Ngidi school
What school did Lungi Ngidi go to? Lungi has been the recipient of two scholarships. One of them was to the Highbury Preparatory School while he was a child, and the other was the Hilton College School. Before Highbury, he studied at Kloof Junior Primary School in Kloof, Durban, eThekwini, KwaZulu-Natal. From a young age, Lungi was interested in sports such as soccer, swimming, hockey, rugby, and cricket.
While studying at Hilton College School, Lungi played rugby for three years before making the switch to cricket. He was trained by none other than Neil Johnson, who once coached Zimbabwe. After Hilton, he joined the University of Pretoria to pursue a Bachelor of Social Sciences degree in Industrial Sociology.
Career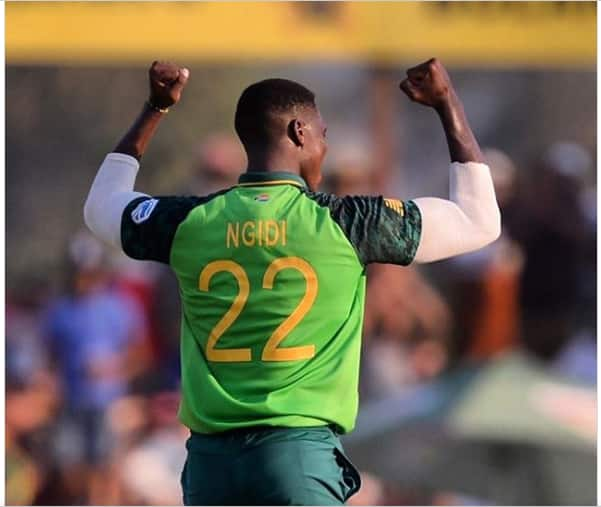 Domestically, Lungi Ngidi played in the 2015 Africa T20 Cup where he took part in the Northerns cricket team. In the next year, his efforts were recognized further after being named the continent's T20 Cup Player of the Year by Cricket South Africa. His rise did not stop there as he made the squad for the T20 Global League in 2017 for the first time. The tournament was postponed and then cancelled, but it gives you an idea of just how good the talent is.
In October 2018, Lungisani made the squad of the Tshwane Spartans for the first time to compete in the Mzansi Super League T20 tournament. He was named in the squad again in September 2019 but for a different tournament (the 2019 Mzansi Super League tournament). Earlier in 2019, he made the list of the players to watch as set forth by the International Cricket Council.
Internationally, Lungi made his T20I debut on 20th January 2017 against Sri Lanka, where he walked away with the Man of the Match Award. Unfortunately, he could not compete in the ODI series because of an abdominal injury. In 2018, he made it into SA's test squad for the game against India where he made his debut on January 13th.
His talent attracted the Chennai Super Kings who acquired his services during the January 2018 IPL auction. Finally, on 7th February 2018, he made his ODI debut against India, and in March 2018, Cricket South Africa handed him a national contract as well.
Stats
The following are his stats as of March 17th, 2020 in the order of competition, test, ODI, T20I, and FC
Matches - 4 : 26 : 13 : 13
Runs scored - 15 : 47 : 13 : 36
Batting average - 3.75 : 15.67 : 2.33 : 5.14
100s/50s - 0/0 : 0/0 : 0/0 : 0/0
Top score - 5 : 19 : 4 : 12
Balls bowled - 619 : 1,230 : 258 : 1,826
Wickets - 15 : 53 : 24 : 46
Bowling average - 19.53 : 21.50 : 15.50 : 20.15
5 wickets in innings - 1 : 1 : 0 : 4
10 wickets in match - 0 : 0 : 0 : 0
Best bowling - 6/39 : 6/58 : 4/19 : 6/37
Catches/stumpings - 0/– : 8/– : 2/– : 7/–
Lungi Ngidi net worth
Lungi was acquired by the Chennai Super Kings for $78,650. His salary from international cricket is $4500. His total net worth is approximately $1.2 million. Not bad for someone at his age, and you can imagine that this will keep rising. He currently resides in Pretoria, Gauteng, and he is managed by a South African team manager, Mohammed Moosajee.
Latest news
This year, on March 4th, 2020, Lungisani Ngidi showed us his talent even more in his second ODI versus Australia. In that match, he became SA's fastest bowler to get 50 ODI wickets. He also set a record for his career of 6/58, and in the process helped dump out Australia.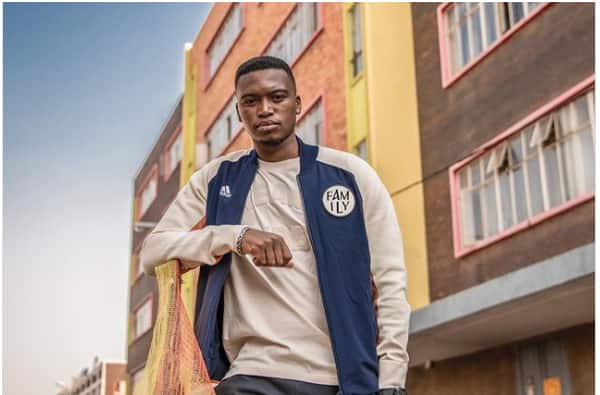 READ ALSO: Mdu Masilela bio, songs, albums, cars, house, abuse, profiles
As Lungi Ngidi has clearly shown to everyone around the world, it does not matter how old you are or what your background is. All it takes is hard work and the rest will fall in place. The future is bright indeed for SA.
READ ALSO:
K Naomi bio, spouse, Instagram, profile
Nomzamo Mbatha bio: age, boyfriend, mother, sister and Isibaya
Getting 6-figure salaries: The 5 highest paid South African cricket players
Source: Briefly.co.za