Bob van Dijk is a man who has gained prominence in the business circle, and the reason is apparent. Currently, he is the CEO of Naspers, a multinational company whose investment interests reside on majorly but not limited to technology and media. As the chairman of the South African organisation, he is one of the most influential CEOs on the continent and around the world.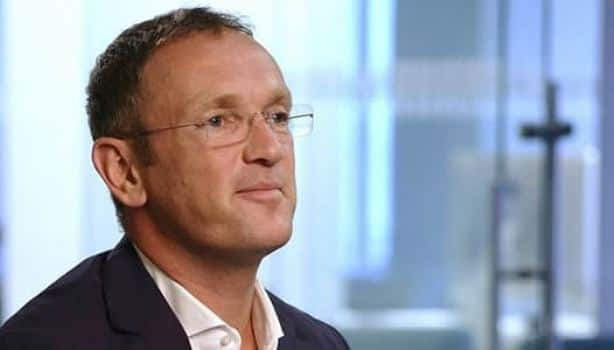 Before the replacement of Koos Bekker as the CEO of the multibillion-dollar company, van Dijk had proved his mettle as an astute businessman by serving in various capacity within and outside the Naspers group. Since his resumption as Naspers CEO in 2014, he has made several key investments decisions that have further propelled the company into a formidable force globally.
Dijk profile summary
Full name: Bob van Dijk
Nationality: Dutch
Place of birth: Helmond, Netherlands
Year of birth: 1972
Bob van Dijk age: 48 years old (in 2020)
Occupation: Businessman
Company: Naspers
Position: Group CEO
Active: 2013- present
Education: Erasmus University, Rotterdam (MSc in Econometrics), INSEAD Business School, France (MBA)
Dijk's background information and age
Bob is a Dutch businessman as well as the CEO of Naspers. Although little is known to the public about his childhood and parents, he was born in 1972.
He speaks five different languages, and he is known for his passion for sports. He worked as an entrepreneur in online financial products after he landed a job at McKinsey with a focus on M&A and media.
READ ALSO: Slikour bio: age, wife, family, songs, albums, on life, downloads, profile
Van Djik family
The information available to the media about Naspers CEO Bob van Dijk's family is paltry. However, he reportedly has a wife named Tina, a senior finance executive, as well as two daughters.
Bob van Dijk education
He obtained a masters degree in econometrics from Erasmus University Rotterdam and an MBA from INSEAD in France.
Becoming CEO of Naspers
Bob van Dijk Naspers career commenced in 2013 when he was appointed as the CEO e-commerce at Naspers Limited. He held the post until April 2014. After Koos Bekker decided to step down as chairman of the Naspers group in 2014, fortunately, Bob was chosen to replace him as the chief executive officer.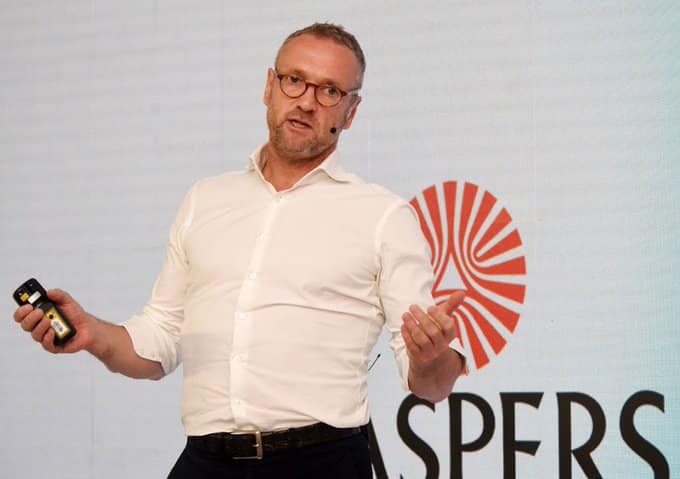 Naspers is a company founded in 1915. It started with an interest in printing and publishing of newspapers and magazines before tapping into global technological advancements. It launched their first pay-TV system in Africa called M-Net.
The company has grown since then and invested in various aspects of media and e-commerce. Naspers South Africa headquarters is located in Cape Town, South Africa. The company has investments in digital media and e-commerce industry through some of its subsidiaries, including Prosus, Tencents, Multichoice, and media24.
Before Bob van Dijk picked up a job offer at Naspers, he was a former associate at Mckinsey and co. Inc, before becoming a chief operation officer (COO) of Schibsted's global Classifieds business. On the 8th of October, 2013, he became the chief executive officer of Allegro group. He was also a general manager at eBay Europe between 2012 and 2013.
READ ALSO: Benjamin Dube age, children, wife, songs, albums and Instagram
The Naspers CEO took up another role as the Group CEO of Prosus in September 2019 when it was listed on the Euronext Amsterdam stock exchange.
Bob van Dijk social and business contacts
Bob, as a businessman and CEO of one of Africa's leading business groups, operates different social media and business accounts. Bob van Dijk LinkedIn profile describes his position as the Naspers CEO and lists his previous work experiences.
Besides, Bob van Dijk Twitter account is also businesslike. It majorly serves as a medium of airing his views about growth in technology around the world and how technology can help improve Africa's economy if tapped into. Then, there are also numerous Bob van Dijk email addresses depending on the purpose of contact. According to Rocket Reach, he has Gmail, eBay and Yahoo accounts, among others.
How much is Bob van Dijk worth?
Although there is no disclosed estimate of Bob van Dijk net worth, he is certainly one of the wealthiest CEOs in Africa. Based on the remuneration report of 2019, Bob van Dijk salary, benefits, pension, and incentives was reported to be $137 million, which is equivalent to R1.9 billion.
Not much is known about Bob Van Dijk house and other assets. However, despite his earnings for the last year, he is said to be up for a 10 per cent increase in the current financial year if everything works out fine for the company.
Bob van Dijk is a young CEO of a multinational company and, as such, he is responsible for shouldering the company's financial and investment decisions. He has been doing a great job since his emergence as the leader of the organisation, and currently pushing towards making more profitable decisions for the Naspers group.
READ ALSO:
Jo Black biography: age, brother, family, songs, bitter lyrics, restaurant, sports center, and shows 2019
Thabang Makwetla age, wife, education, qualifications, party, previous office, restaurant, speech, house and contact details
Michelle Botes age, children, husband, education, TV shows, movies, nominations and Instagram