Bonang Mohale bio: age, wife, education, career, book, Bidvest, contact details
Some say that success is not measured by money, but by the passion and resilience that someone shows in pursuing what they love. This statement could be true, especially if it were inclined to the life of Bonang Mohale. Would you like to know why? If so, you might want to stick around.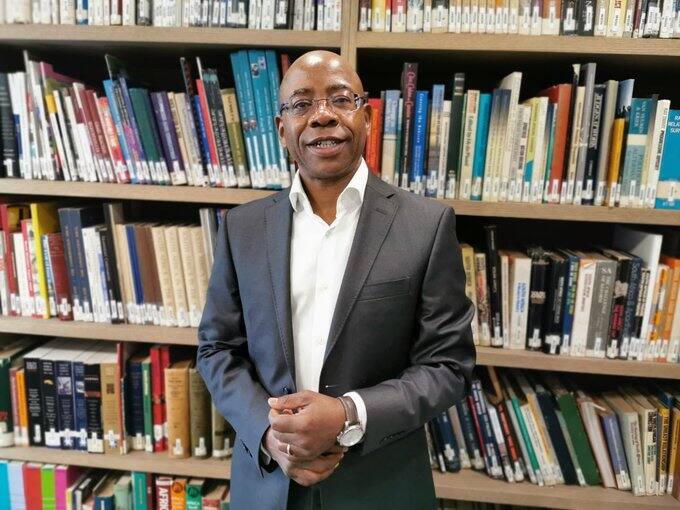 Bonang Mohale is one of the most successful men in South Africa. He has made a name in the country's business sector because of his acumen and skills. His prowess has culminated in him serving some of the most coveted positions in both the public and private sectors. His biography illustrates his life and some of the facts that you did not know about him.
Bonang Mohale profile summary
Name: Bonang Francis Mohale
Profession: Independent non-executive chairman of Bidvest Group Limited
Nationality: South African
Bonang Mohale age: 59
Marital status: Married
Bonang Mohale biography
Bonang was the eldest son in a family of seven children. His father passed on when he was seventeen, and being the eldest son, he had to step up and take up the responsibility of his family. That situation caused him to be self-driven. His fear of poverty and the support that his wife has shown him propelled his zeal for scaling great heights.
How did a man who, at one point, was on the verge of going to jail rise to command such high positions? His biography disintegrates some of the details to depict the hero that he is.
Mohale age
How old is Bonang? Currently, he is 59 years old.
Bonang Mohale wife
The name of his wife is Susan, and they got married on 24th August 1980, and together they have two daughters. Even though they got married at a young age, he is proud of his wife for being supportive and driving him to pursue his dreams.
Bonang Mohale education
Mr Mohale's wealth of experience in the business sector is a factor of his educational background which can be summed up by this list:
Certificate in Marketing and Sales Management
Diploma in Marketing Management (IMM)
Post-graduate advanced diploma in Marketing Management (IMM)
Basics of Pharmacology at Wits Medical School
Bonang Mohale career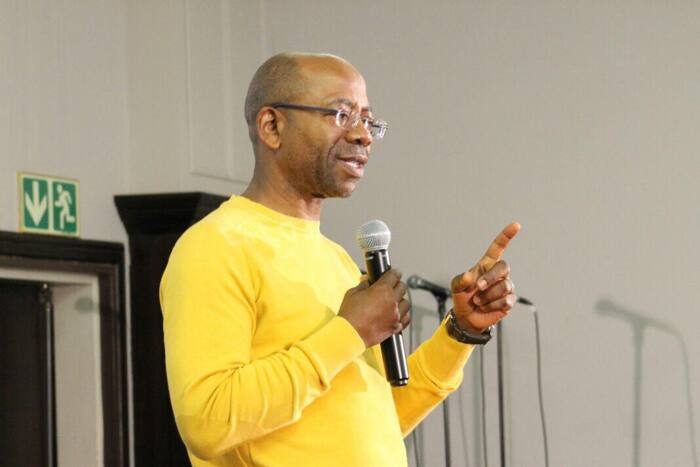 His professional career began after he had completed his studies in Basics of Pharmacology. He spent ten years working in the pharmaceutical industry and served several positions among them new business development management and product management. In 1992, he served as the export manager at Cholesterol Reducers International Conference in Barcelona. In 1994, he was appointed as the head of Public Affairs at Sandoz Products (Pty) Limited. In 1996, he became the managing director of Otis (Pty) Ltd. These are the other positions that he has served:
Executive vice president of the South African Airways
Chief Executive: Corporate Marketing of Sanlam Limited
Chief Executive Officer of Drake & Scull FM SA (Pty) Ltd.
Chairman of Shell South Africa (Pty) Ltd.
Chief Executive Officer of Business Leadership South Africa
Professor of practice at Johannesburg Business School College of Business and Economics
He is also a member of the following forums:
Institute of Marketing Management (IMM)
Association of Marketers (ASOM)
Institute of Directors (IOD)
Young Presidents' Organization, YPO South Africa
South Africa Israel Chamber of Commerce (SAICC)
Bonang Mohale book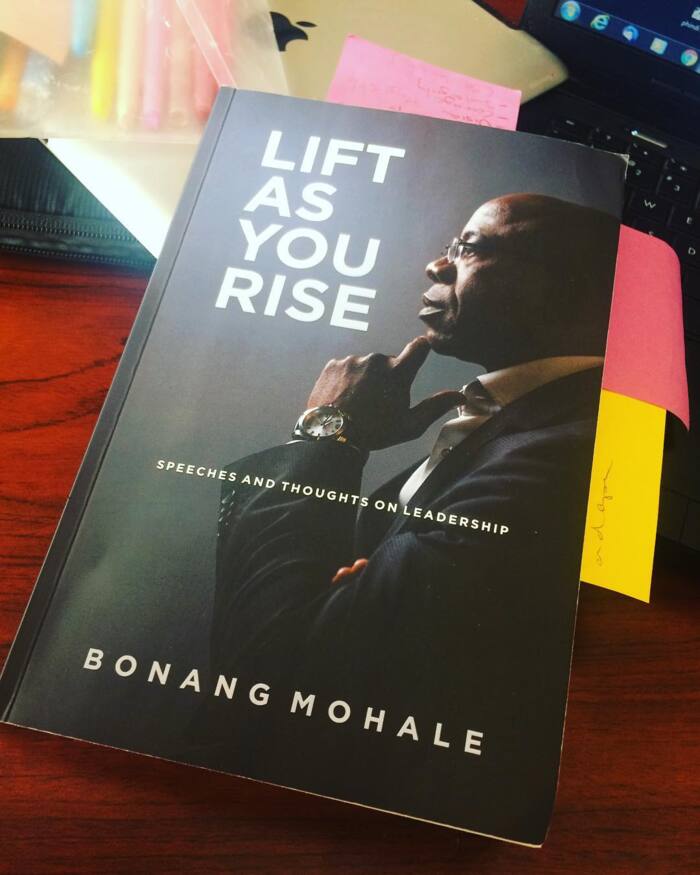 Apart from his business acumen, he is also an author. He recently published a book called Lift As You Rise that depicts some of the things that he is passionate about and his thirst for transformation. He also reveals how these issues have influenced his life and career. The book is available on Amazon.
Bonang Mohale Bidvest
On 28th November 2019, his skills and success in the world of business attracted a new position to Bonang Mohale CV. He was appointed to serve the role of Bidvest chair officially. This appointment came after his dedicated service as the company's nonexecutive director since July 2019.
During his acceptance speech, he made the following remarks:
I am humbled to be elected by my fellow Bidvest board members to this position. I am excited and looking forward to working even closer with the board members, and the larger Bidvest family. I believe the group's prospects are excellent, its stewardship and governance processes are firmly established and Bidvest remains well positioned to continue delivering benefit to its vast stakeholder base,
He also urged the government to create a conducive environment for economic growth by increasing investor confidence.
Bonang Mohale vice chancellor
On 30th March 2020, he was appointed as the chancellor of the Free State University. The news of the appointment was made after the UFS council held a special meeting prior to the end of the current vice-chancellor whose term ends on 3rd June 2020.
READ ALSO: Businessman buys groceries for the less fortunate, inspires Mzansi
Bonang Mohale achievements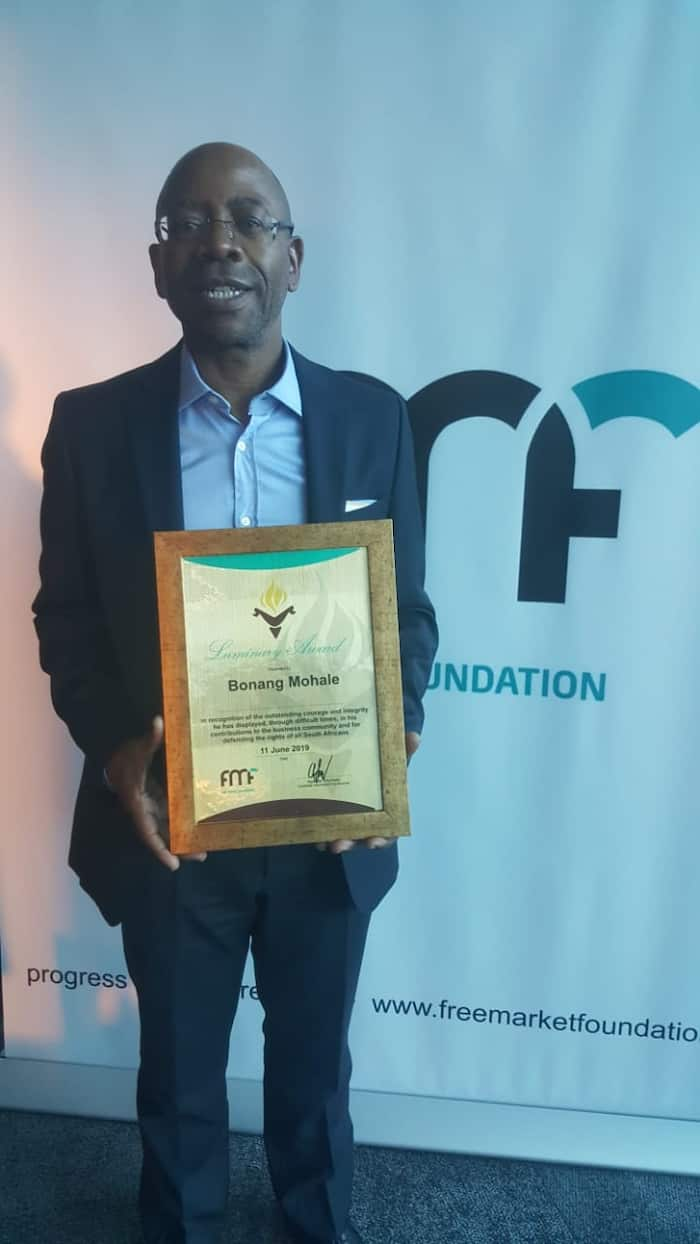 Apart from a successful career in business and the opportunity to serve in some of the most coveted positions. Francis boasts of the following chain of achievements:
The Institute of People Management's (IPM) award which was accorded to him in 2012.
The Presidential Award for his "servanthood in South African industry and the economic empowerment of previously disadvantaged individuals." This award was presented to him in 2012.
Bonang Mohale contact details
Going through his story, you must have been inspired by his views and thoughts and his transcendence to success. If you wish to reach out to him, you could do so through his Twitter account:@bonang_mohale.
READ ALSO: Jabu Mabuza biography: age, son, wife, academic qualifications, salary, Telkom, Eskom, Sun International and contact details
Bonang house
Unlike most rich men, Bonang has always dreamt of buying a farm. He acknowledges the serenity and peace that the lifestyle brings. However, he is unsure about how his wife and children will take it since they are used to life in Bryanston where they have lived for the longest time.
Needless to say that the biography of Bonang Mohale is an eye-opener that success does not favour specific people. It is a factor of someone's willingness to take risks and be persistent. At 59, he is an icon that has impacted most companies, and he leaves a legacy that most people look up to.
READ ALSO:
3 Young businessmen raise $10 million to improve African healthcare
From homeless to CEO of successful business: Meet the owner of Delay
Dalikhaya Zihlangu bio, wife, family, education, business, cars, house, net worth, contacts
Source: Briefly.co.za