Frank Buyanga bio: age, wife, cars, businesses, education, latest
Being an entrepreneur exposes one to the risks and uncertainties that might cause a venture to bloom or collapse. The best part about the journey is the lessons that it brings forth. Most successful entrepreneurs discover opportunities during the journey, and before they notice it, they develop several streams of income and become wealthy individuals. These aspects are not different from the story of Frank Buyanga.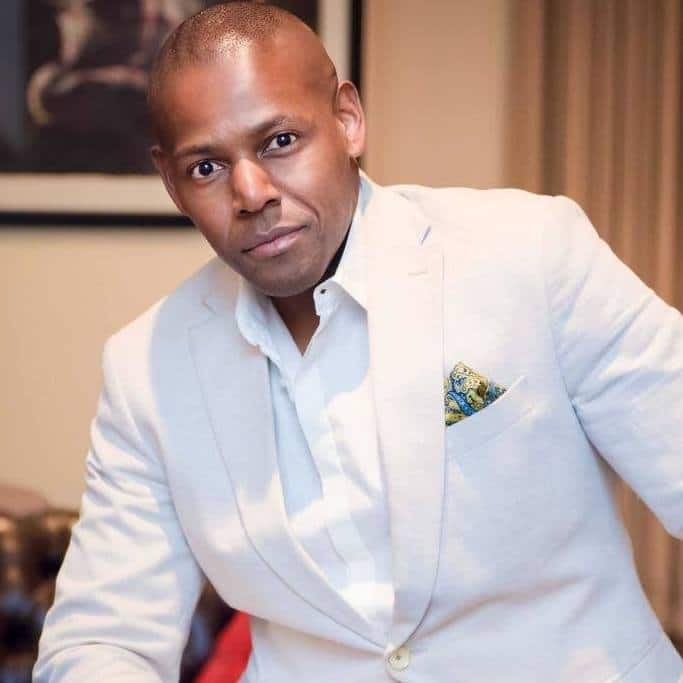 Frank Buyanga is one of the richest men in Africa. He has one thing in common with Aliko Dangote; taking risks and exploring several ventures. Frank ventured into business at a tender age, and by the time he was clocking thirty years, he had built an empire that had impacted thousands of lives. How about reading on for details about the tycoon?
Frank Buyanga profile
Full name: Frank Buyanga Sadiqi
Date of birth: 14th September 1979
Place of birth: United Kingdom
Nationality: Zimbabwean
Occupation: Businessman
Parents: Frank Buyanga and Martha Gorogodo
Frank Buyanga Instagram: frankbuyanga
Frank Buyanga biography
Success does not come easy, and the life of Frank Buyanga is proof of the statement. He has surfed the high and most turbulent waters to carve a covetable status. His rise to becoming one of the most successful businessmen in Africa has been faced with a series of controversies. Despite the challenges that he has had to endure, he possesses admirable leadership skills and preaches the gospel of empowering the youth.
Frank Buyanga age
He was born on 14th September 1979 in the United Kingdom. It is alleged that at birth he was named Tawanda Buyanga, although he changed his name to conceal his identity. Currently, he is forty-one years old.
Frank Buyanga wife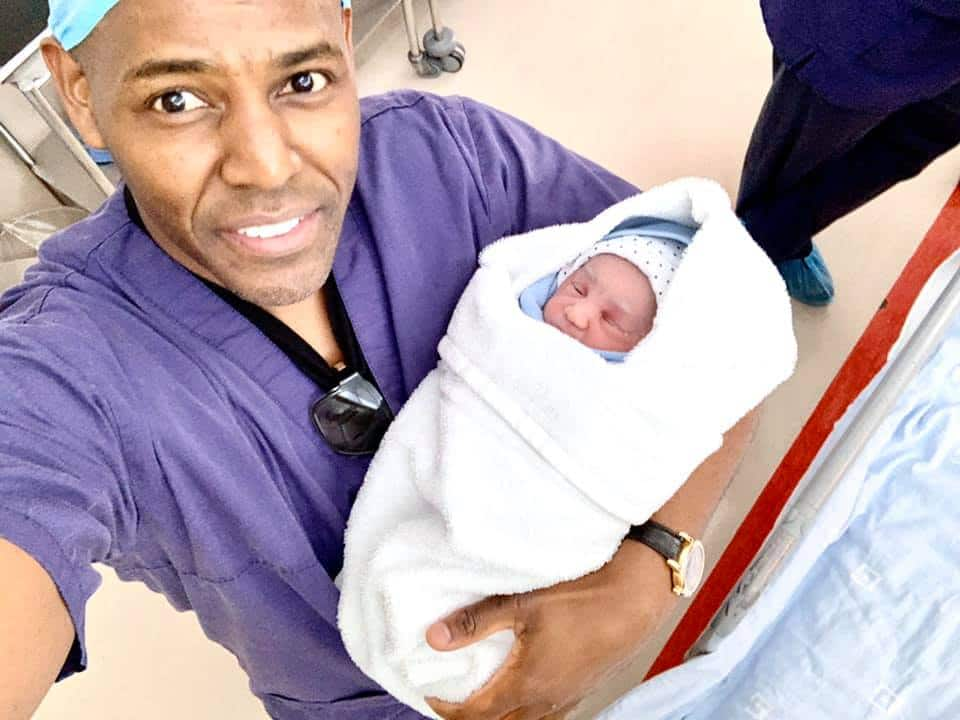 Besides being known for being a successful businessman, Frank leads a very private life. However, he is known to be the father of two children, a son and a baby girl. His daughter was born on 7th January 2020, and he named her Ariella Deborah. The name of the mother of his son is Chantelle Muteswa.
READ ALSO: Here are the 10 richest people in South Africa
Frank Buyanga education
He is an alumnus of the North London University where he pursued his Bachelor's Degree in Economics and Finance. He also studied Theology at the Pocim College of Leadership. His degree must have contributed to his wise financial moves and decisions.
Frank Buyanga businesses
Frank has set the record of being one of Africa's youngest and yet most successful businessmen. He has traversed the depths and heights of the world of business and found a unique way of making a coin from his ventures. His success might have been influenced by his bachelor's degree in Economics and Finance. He also boasts of more than two decades' experience in entrepreneurship.
Summit Trading
At the tender age of eighteen, he began Summit Trading; a commodities company. This company was based in the United Kingdom, and it birthed his entrepreneurial career. The commodities company dealt with agricultural products; especially sugar. Within its first year of operation, it had given him promising returns, which led to his other company, Ferco Trading Ltd.
Ferco Trading Ltd
Ferco Trading Ltd was the second company that Frank started. It majored in imports and exports. It also exposed him to his nitch in the global business arena. Ferco Trading Ltd dealt with a wide range of products ranging from vehicle spare parts to television sets. Its market for most of the commodities was in West African countries, such as Nigeria.
READ ALSO: Full list of top 15 richest black people in the whole planet
Other business ventures
The returns that he got from the two companies propelled him to explore other business ventures. Between 2000 and 2004, he owned and ran a pound shop in Stratford. He also opened up a garage in Ilford. To add to it, he also ran a mortgaging and financial advisory firm in Cavendish Street, London W1.
Returning to Zimbabwe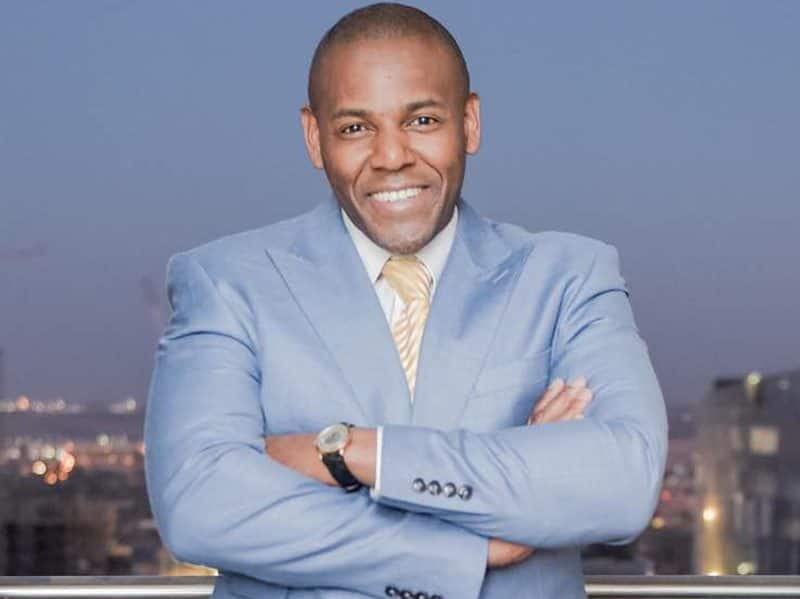 In 2005, Frank opted to return to Zimbabwe to spread his prowess in Africa. It is during this time that he made bold steps in business in Zambia, Zimbabwe, and South Africa. His interests led to him being a stakeholder in the following conglomerates:
Hamilton Property Holdings
Hamilton Finance
Hamilton Insurance
Hamilton Capital
Zimconcepts
African Cell Funeral Assurance
His points of interest include the construction industry, property investment, microfinance, insurance, and assurance. These ventures have significantly influenced his position in the list of the richest men in Zimbabwe.
Philanthropic work
He is also a philanthropist and the founder of the Hamilton Foundation, and the goal of the organisation is to support individuals who lack basic needs. He has been involved in several humanitarian drives, such as food and clothing donations, repatriating the victims of xenophobia, caring for orphans, to mention a few.
READ ALSO: Jeff Bezos, Elon Musk and 8 other billionaires lose R729 billion
Frank Buyanga cars
Apart from the chain of successful ventures, the business mogul is known to own and drive some of the posh state-of-the-art vehicles. These are some of the machines that make up his fleet of cars:
Bentley Bentayga V8
Maserati GranTurismo GT
BMW M5
Bentley Continental
Rolls-Royce Wraith
Bugatti Veyron Fbg par Hermès
Aston Martin DB9
The models in the collection are proof of how much he is into luxurious cars. His most recent additions to the collection include Lamborghini Aventador S, BMW X7, and BMW 7 series.
Frank Buyanga net worth 2020
His business acumen is proof that he has earned the lavish lifestyle that he leads. His car collection is worth more than $7 million. His net worth is estimated at $100 million.
READ ALSO: Billionaire fulfills dream of going broke before dying, donates R130bn
Frank Buyanga latest news
In June 2020, he topped the headlines after he was involved in a custody tussle with the mother of his son. The case led to him writing to the President of Zimbabwe to complain about the president's son; Collins, interfering with the custody case. He alleged that he was not receiving the protection of the law because Collins was dating the mother of his five-year-old son.
He ended the letter by stating,
I am a law-abiding citizen. I wrote a letter to Commissioner General of police dated May 4, 2020, stating that I am not a fugitive and the media reports that I am a fugitive are prejudicial to me as a business person, a man of God, and above all as a father of a five-year-old boy. All my complaints have fallen on deaf ears,
Despite the controversies related to his name, Frank Buyanga depicts how much entrepreneurship can transform one's life. The best part about it is that he is into empowering youths and vouches for empowering the young generation.
READ ALSO: Strive Masiyiwa age, children, wife, church, businesses, house, private jet, net worth
Briefly.co.za recently published enlightening details about Strive Masiyiwa. He currently stands as the richest man in Zimbabwe.
Strive Masiyiwa is a London-based tycoon who ventured into the telecommunications industry. His journey to securing the position was faced with a couple of setbacks, but he managed to surf the waters and amass a lot of wealth.
READ ALSO:
Bad news for Elon Musk as he crashes from 3rd richest person to 6th
Jeff Bezos' ex-wife MacKenzie Scott now wealthiest woman in the world
Elon Musk and 9 other billionaires who grew their wealth by billions
Source: Briefly News