DJ Le Soul bio: age, real name, working with Professor, lockdown party, best pics, profile
DJ Le Soul is a famous South African artist who has made a name for herself in the entertainment industry. Besides spinning the decks, Le Soul is a talented vocalist, pianist, producer, designer, and painter. She is indeed the Musical Einstein, considering how perfect she DJs even without headphones. DJ Le Soul is one of the best DJs you will ever meet when you are dying for good tunes.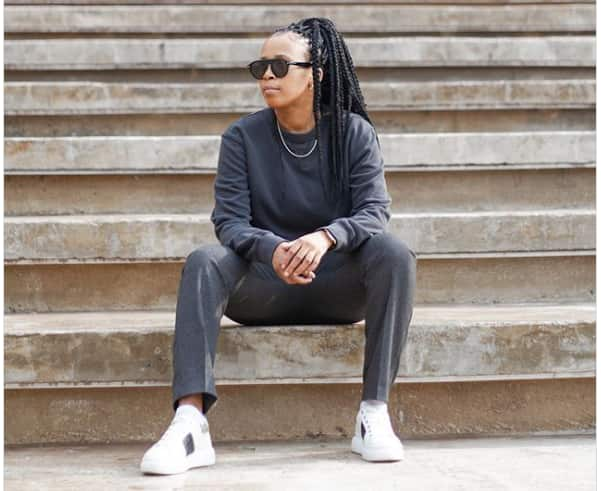 DJ Le Soul enjoys huge support from thousands of her local and international fans. Her viral releases are unmistaken on mainstream media outlets for their unique appeal, which seems to resonate well with thousands of her loyal followers. DJ Le Soul is an inspiration to several upcoming artists who are out for nothing less than fame. Going by the amazing DJ Le Soul pictures, you will not believe that she is in her late 20's. Here is more about the celebrity
DJ Le Soul profile summary
DJ Le Soul real name: Nonkululeko Mdlalose
Year of birth: 1991
Place of birth: KwaMashu, KwaZulu-Natal, South Africa
DJ Le Soul age: 28 years
Nationality: South African
DJ Le Soul Instagram: @djlesoul
Twitter: @DjLeSoulSa
Facebook: @djlesoulsa
Occupation: Deejay, vocalist, pianist, and producer
Famous for: Her excellent Djing skills and successfully convincing longtime parted artists Professor and Tzozo to collaborate with her in the production of a hit song, Lo.
READ ALSO: GoodLuck band: members bio, songs, awards, record labels, profile, net worth
DJ Le Soul biography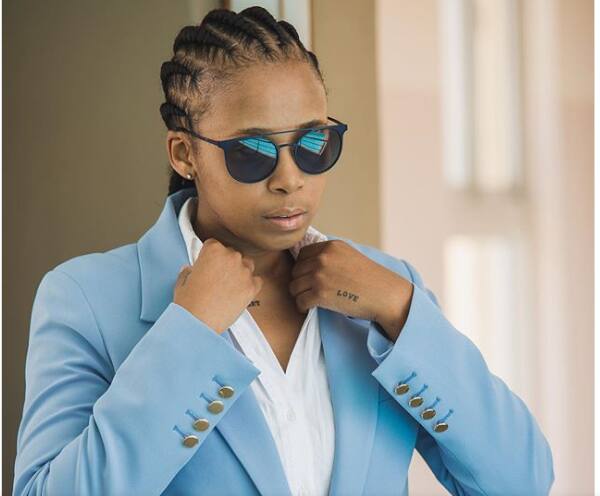 Having grown up in KwaMashu, the beautiful Le Soul is currently a game-changer in parties and events. She is irreplaceable on many playlists for her infectious and lyrical play style. DJ Le Soul SA is one of the best African female DJs in multiple categories.
Early life experiences
Le Soul was an active dancer and singer in her local church, where she also played musical instruments such as the piano. She often sang in church as a young girl and even formed a powerful dance group with her friends. Her preacher father played a significant role in her childhood participation in music, although she has mostly been raised by her single mother. She has two sisters.
Le Soul's early years were enjoyable because of her passion for music and instruments as well as art. In 2007, after winning a National Art Competition that was hosted by WESSA and the Department of Art and Culture, Ms. Mdlalose got the chance to travel to the United Kingdom. She was then appointed ambassador of the Wildlife Environmental Society of SA.
Education
She studied Human Resource Management at Damelin College.
Music career
At 18 years of age, Ms. Mdlalose was certain that she wanted a profession in music. She first developed the interest of becoming a DJ in 2009 when she was inspired by her fellow female DJ, Happy Gal, who was performing at an event. Her great job on the deck motivated Le Soul to start and grow her career in deejaying after being introduced by DJ Turner to the use of Djing equipment. Even though her family was not sure what Djing was all about, they supported her fully.
Le Soul did not experience much to become a DJ because of her early experiences as an entertainer. Upon mastering the piano, Le Soul developed an interest in exploring different flavours outside the gospel genre. She admits that learning to play the piano was a huge step in improving her DJing skills. Le Soul also drew much inspiration from learning about different successful artists.
Le Soul's sudden shift from the gospel left her parents worried and hesitant in welcoming her new dreams. She, however, enjoyed overwhelming support from her grandmother when nobody believed in her. The DJ prides herself as the only female multi-instrumentalist who can comfortably produce and mix without headphones.
DJ Le Soul's path has not been smooth, as anyone would expect. In 2011, she screwed her debut at a nightclub where she intended to sell her skills. Luckily, this disappointing experience did not shatter her dreams but instead refined them.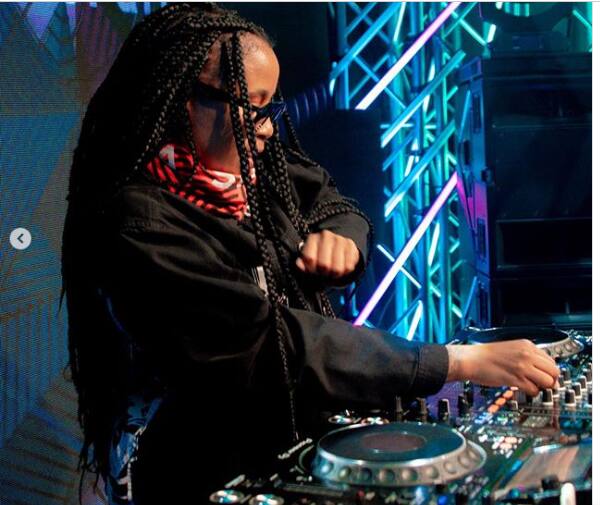 Top career highlights
Le Soul has managed three notable highlights in her career. She first touched the ceiling in 2018 when she played with Black Coffee at the Block Party. Le Soul still dreams of sharing the deck with him someday. Also, she enjoyed an incredible reception from the audience while playing in Turkey and New York. DJ Le Soul mixes are no doubt ripe for the international audience. She has shared the stage with other celebrities such as Monique Bingham and Ruff Gum.
DJ LeSoul songs
Ms. Mdlalose top songs include:
DJ Le Soul ft Professor and Tzozo (August 2019)
The DJ is now the talk of major urban streets for her collaboration with Professor and Tzozo.
The party vibe of their song "Lo" celebrates all black women in style. The song falls in the Amapiano genre and mainly speaks about the power of women. The three recorded this hit song in a single night after spending a day together.
DJ Le Soul Godly Infection (February 2020)
This latest song is widely played, especially among Afro tech lovers. It is a masterpiece of her dedication and talent at their best. Le Soul never disappoints when it comes to timeless party vibe hits.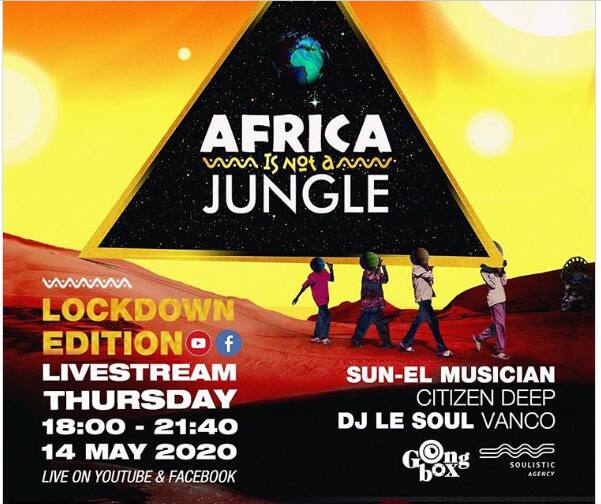 The star recently released yet another clean label with a musical piano and drum play. DJ Le Soul Lockdown House Party mix seems to have hooked the hearts of many. Other DJ Le Soul songs include:
Over Errbody (2016)
Rush (2017)
Iscefe (2017)
Cry for Dance (2017)
Amandla Kayise (2017)
Love You Better (2017)
Get Things Right (2017)
One with My Piano (2017)
Something Strange (2017)
Tribute to Sbongile (2017)
Do You Believe (2020)
Sum (2020)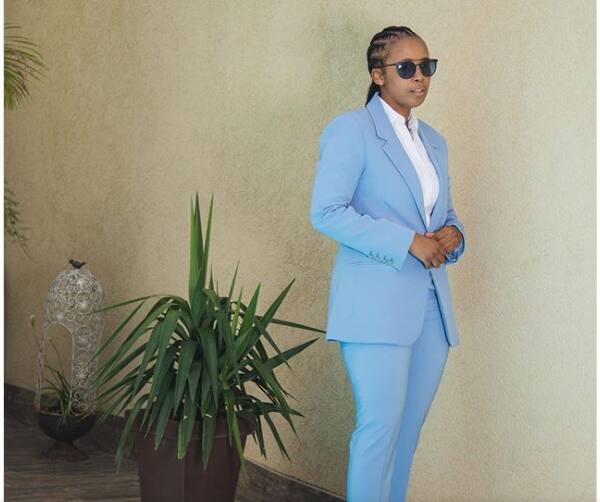 Other than clubs, she has made people dance during events such as the Magic Tour 2012 and AmaZulu FC PSL games at Moses Mabhida Stadium. Her talent has enabled her to travel to various nations such as the USA, Zambia, Mozambique, Ghana, and Namibia. Follow DJ Lesoul Instagram, Facebook, and Twitter to be updated on what she is up to.
READ ALSO: Nasty C girlfriend 2020
DJ Le Soul is a candid figure of multi-talented artists who are lifting the local entertainment industry to another level. She has gone to many places thanks to her latest hits and timeless gig hits, such as Getting Things Right and Iscefe. It is interesting how DJ Le Soul is releasing many hits while maintaining a keen eye on broadening her career beyond the South African borders.
READ ALSO:
Top 17 hottest female DJs in South Africa 2020
10 DJ Ganyani facts that you may not know
Richest DJ in South Africa- Top 10 richest DJs and their net worths
DJ Shimza biography: age, real name, songs, mixes, house, and Instagram
Source: Briefly.co.za